Are you a Facebook user? You might have surely used Facebook Messenger. And, you can't deny it. We usually use messengers but sometimes we delete chats by mistakenly. Messengers are written form of communication that can be used as records. Not every person uses Messengers for informal chats; people also deal with their clients on messengers. Finally, these written chats are kinda proof for both sides of people. So here are the methods to recover facebook deleted messages.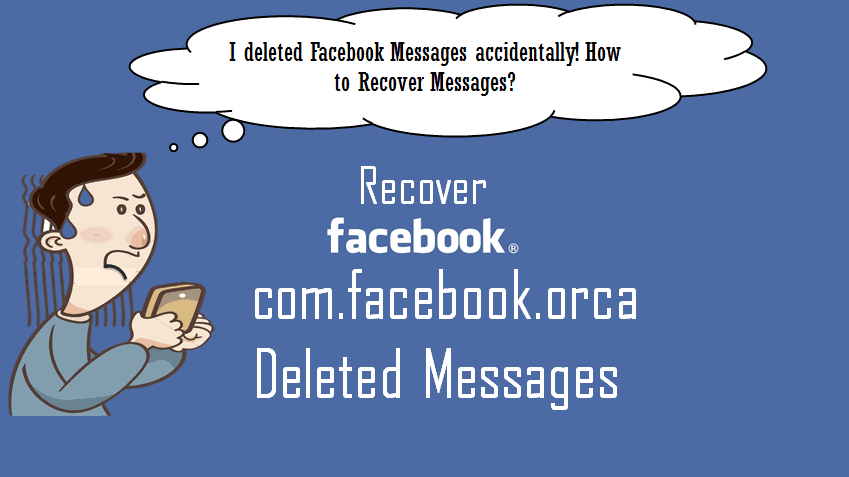 Well people by mistakenly delete their messages & search how to get it back. There's no need to go in the panic state, just stay calm. However, there are several ways to get your messages back. We will discuss a few of the best methods to recover deleted messages from Facebook. The ways are irrelevant of the system, whether you have deleted it on app or facebook.com. So stay calm as there's nothing to worry about. So without wasting much time, let's get started.
Also View: How To Track Location of Whatsapp and Facebook Users In Real Time
Recover Facebook Deleted Messages on App:
Facebook Messenger works on "Off the Internet". This means that whenever we use the Facebook messenger app there's a file which goes on storing our data in an encrypted way. Therefore when we open our messenger even if the internet is off, we can view our chats. This principle can be used to recover deleted facebook messages. Most of the messengers work on this principle. You can also perform this method using PC connecting your phone to PC using USB Chord. Another alternative is Emulators.
Steps:
Download Any file explorer of your choice on Android. This explorer allows you to view storages deeply. ES Explorer is a better option, however, you can use any.
Open the File Explorer
Go to Storage or SD Card, wherever you have set your storage location.
Go to Android > Data > Applications > com.facebook.orca > Cache Folder > fb_temp
Copy fb_temp on SD Card
Uninstall & Reinstall Facebook Messenger
Copy fb_temp from SD Card & paste it to Android > Data > Applications > com.facebook.orca > Cache Folder > Paste!
Now, log in your account.
Messages Recovered! Follow us on our social media pages & get daily updates!
A

rchive-It:

This method is quite simple & good option to secure your messages. This method is applicable to a Facebook website, App & even Messenger. Let's move towards the steps.

Steps:
Go to Facebook Messenger, Open your recent conversation list.
Locate a contact of your wish & press for a bit long on it > Select Archive
Now, it will be moved to archive. However, you can unarchive it anytime.
This method will also keep cache files of your messages. So no need to worry!
Grab the Content: How to Track Facebook Visitors Profile Without any Apps
Recover Facebook Messages from Archive:
This method works by using Archives you have made. Archives are the best option to preserve data for a long time. An easy method, so let's see it.
Steps:
Log into your account
Go to Account Settings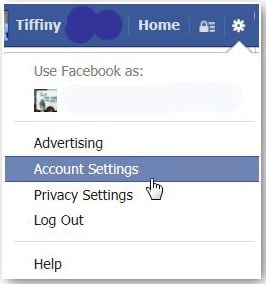 Click/Tap on "Download a copy of your Facebook Data", usually at bottom of the page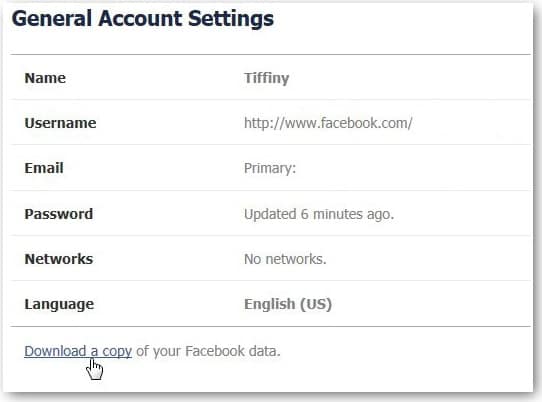 Now you can download your messages. Just Click on "Start My Archive"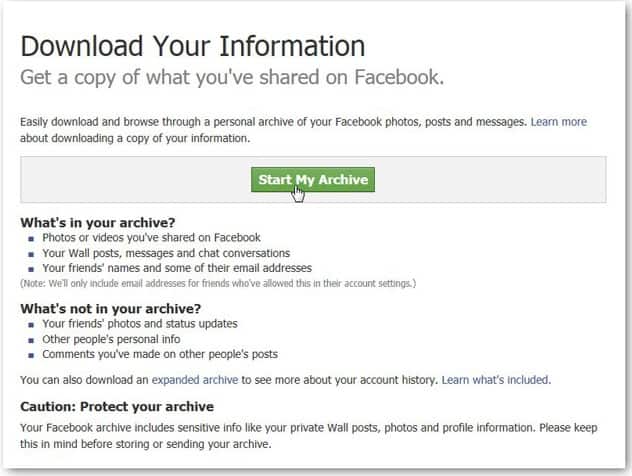 There will be a pop-up named as "Request My Download".
Click on "Start My Archive"

There will be a link viewed below a dialogue box, click on it
Enter your password & download your messages
Click on "Download Archive".
Once the file is downloaded, unzip it & open the file named "index".
Click/Tap on "messages", this will load your messages.
Recover Facebook Deleted Messages using EaseUS MobiSaver:
Ease US MobiSaver is another new method to get your message history back. For this, you will need a PC, Internet & Mobile Phone. Download Ease US MobiSaver according to your Operating System (Windows or Mac). EaseUS Data Recover can only recover lost files, photos, media files, etc. Be aware How to recover lost files using Ease US Data Recovery. However, right now MobiSaver can help us recover facebook messages. EaseUS DR cannot recover messages for us but if you have lost any file or folder, it can help you.
Also Check: Type Words Upside Down on WhatsApp, Facebook, and Other Social Media
Steps:
Download & Install Ease US Recovery on your PC
Connect your mobile phone to PC using USB Chord or Cable
Let the mobile scan the device
You will view a list of lost data, recover Facebook messages!
That's all!
Conclusion:
These were 4 best methods to recover Facebook deleted messages. It's up to you which to opt for. However, every method is working & usually, these methods are also applicable for few other messengers. Like our 1st method can also be used for WhatsApp just by replacing Facebook cache path to WhatsApp cache path. These methods are complete & reliable. We have found a few blogs giving incomplete methods. But we have posted the full method.
Also, one caution for everyone is when it comes to Archiving. Archiving is easy but un-archiving might need few additional steps. You can recover facebook messages till you are having Cache files of FB. So till you are having FB Cache file, you are safe. If you have any doubt, feel free to ask us just by dropping a comment in the Comment Section. We will reach you as soon as possible.
We keep on updating tech related posts regularly. So follow us on social media & get daily updates. Become a tech geek just being alongside us. STAY TUNED!