A virtual private network (VPN) is largely a means to surf the Web more securely, hide our public IP or access video content that is blocked by country, either from a computer or mobile device. Let me tell you free VPN for torrenting can never provide you all of the above purposes as it keeps user logs and it is not safe to use a FREE VPN for torrenting in India.
But you can opt for some Secure and Cheap Options which can fulfill all your VPN purposes in India.
People use VPN for following reasons in India;
To unblock restricted sites
For Downloading Torrents Anonymously
To access Netflix US library
To attain online Privacy and security from cyber attackers and intruders
Best Free VPN for Torrenting Pc and Mobile 2023
1. Hotspot Shield
Hotspot Shield is a very popular VPN service not only for its recommendation by the press like CNN and the New York Times. It is free, you can also upgrade to the Elite category (US $ 29.95 / year, about US $ 2.49 per month) in case you want to eliminate advertising and access other benefits.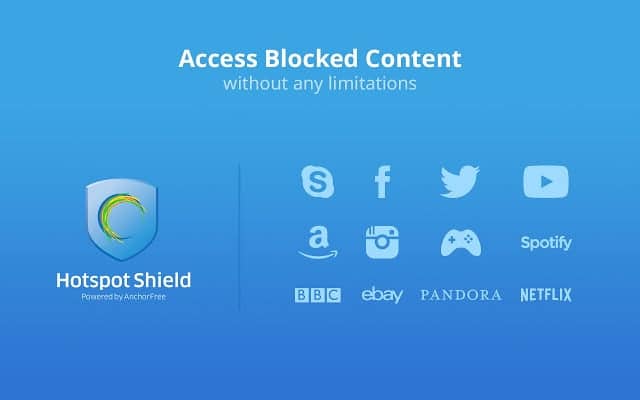 Hotspot Shield is available for PC, Mac , iOS and Android , and it is not at all complicated to decide when to turn the connection on or off . The service alerts you if you are about to access a website that has been linked to malware or publishing .
If you want to try out this VPN service there are some issues to keep in mind and I tell you personally – the connection "almost always" was great on my computer: loading pages, videos, games, etc., although sometimes I had to turn it off To access certain web services correctly.
But above all that I comment, the best thing, after having tried this free VPN , is that it did not overload the temp folder (Windows), this is beneficial since usually in that folder (% temp%) scripts are usually sneaked in and possible Virus for the PC.
But neglect, if you are one of those who want to use it on a mobile phone , you have this and also other options, a little lower.
In general the service is trustworthy. At least about 200 million people have downloaded the app on their iOS mobile devices, as indicated in the AppStore itself. And for Android, what to say, the application is light. This VPN is ideal to use when we connect via Wifi outside the home.
Read More: How to SetUp Your Own VPN Without Software
2. CyberGhost VPN
CyberGhost : Orginally designed for Windows only, today also for Android & iOS.
It's free, and has been recommended by several high-tech websites, including PC Magazine .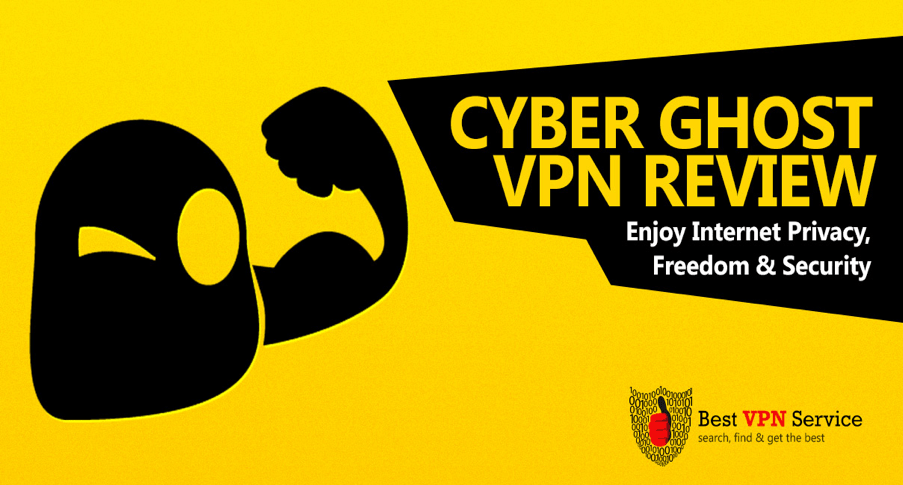 You do not need to register to use it.
Users of free services can choose the server by country they want, but only with access to 22 of the more than 200 servers.
Its Premium version has a cost of 30 Euros per year (2.5 euros or US $ 3.40 per month).
Security with Torrents: If you want to be safe when using programs like BitTorrent to download or upload content, you can use this service and hide your IP address.
3. TunnelBear
TunnelBear is a bit different from most free VPN. It is more compact and minimalist. Rated as "The most beautiful VPN application" according to The Next Web portal.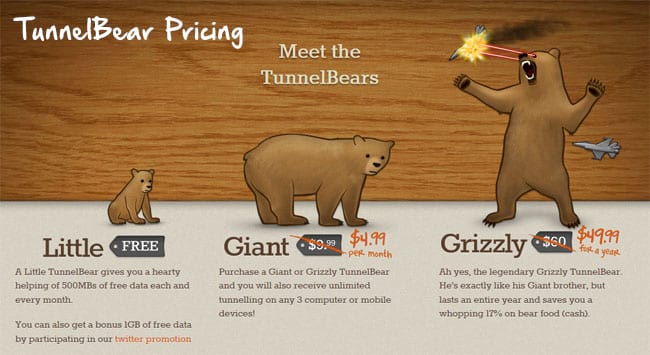 Available for iOS, Android, PC and Mac, TunnelBear is a free VPN service. The free plan includes 500MB of free data per month. But you can upgrade to a payment plan ranging from $ 4.99 per month or $ 49.99 / year.
The good thing is that now they have added more countries to which we can connect via VPN. Previously it could only be used with USA and UK; Today, with Canada, Germany, Japan, France, Holland and Italy. The application also shows the amount of MB that is available to have control.
If you want more MB: You get an additional 1GB (1024MB) for a month by just sending a tweet using "@thetunnelbear" with the phrase you want. Requires pre-registration.
Definitely a great option to download it, too, in our smartphones and browse websites or YouTube videos restricted by country in a secure way.
Read More: ZenMate Free VPN 3 Months Premium
4. Cloak VPN
Cloak VPN offers about 30 free days as a trial. Cloak's plans cost only $ 1.99 / month after the expiration of their free trial period.
The installation of the application is very simple, although it is necessary to register on the website, rather than from within the same application.
It stands out for its friendly and fast customer service. Keep in mind, however, that Cloak is only available for Apple products: such as iPhones, iPads, iPods and Mac computers.
Read More: Top 100+ Best Free Proxy Servers List 2019 – Free Proxy Sites
5. VPNBook
VPNBook is a free VPN service whose installation is a bit more complicated than the other services included in this list, but the positive side is that a registration process is not required before using it.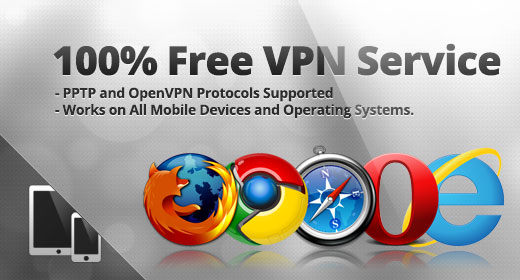 Works with Windows, Mac OS X and Linux.  Your website provides detailed guidelines for configuring your VPN connection. There are no bandwidth limits . However, it is not clear what level of security is being used at any given time: the site claims that VPNBook uses "encryption techniques like AES-256 and AES-128."
Why Premiuminfo Won't Recommend Free VPN for Torrenting??
As you might already know, it isn't recommended to use a free VPN for torrenting multiple security issues they have. Free VPNs simply don't have the security you want for a VPN. Many free VPNs are adware or malware softwares and will even use your browsing information in marketing analysis or even sell your information to third-parties in marketing purposes. This is a huge no-no for a service that should keep you anonymous online. That's why it's highly not recommended to use free VPN in any situation.
A good VPN will protect your Online Privacy and they are really designed to do just that. A great VPN has:
Servers that are optimized for torrent/P2P usage.
Fast download speeds.
Leak protections – You'll want your VPN to protect you from DNS leaks, WebRTC leaks and IPV6 leaks.
Internet Kill Switch protection – If you're VPN connection fails. Internet Kill Switch instantly closes your Internet connection. Keeping you safe online even when something malfunctions.
Huge number of Servers in different locations/countries.
Anonymous payment (Bitcoin) accepted.
Strict No Logging Policy
All of these features cost money and maintaining VPN servers isn't cheap either. This is why the premium services always cost you a bit. Free VPNs just can't provide you with the high quality VPN you should have, if you want to have a VPN at all. Free VPNs get their money out of their users' browsing information, making you the product for them.
Best and Cheap VPN For Torrenting 2023
I am using this VPN service and pretty much satisfied with it. Being in the security industry, I found the encryption mechanism of NordVPN to be the strongest i.e. 2048-bit SSL encryption with security protocol of your choice from PPTP, L2TP, OpenVPN (AES-256-SHA) and the lastest IKEv2.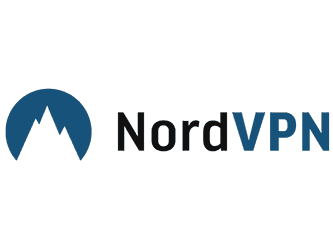 The company has categorized its network of servers into different streams i.e. Standard, Dedicated, P2P (Torrenting), Streaming (for streaming Netflix, Hulu, etc.), Double VPN (VPN-over-VPN), Tor-over-VPN so that you get the best speed and performance for your need. As a security concerned person let me explain the DoubleVPN function.
Special Holiday Deal

– $3.29 /mo [24-month plan – Save 72%] *recommended*

DoubleVPN is a double layered security function i.e. VPN-over-VPN to provide double layered security. Tor-over-VPN also provides the power of Tor mechanism over a VPN services therefore you don't require a separate Tor browser.
Multiple Device Support: iPhone, iPad, Routers, Game Consoles and More
Multiple OS Support: Win, iOS, OS X, Android, Linux, Blackberry and More
So, if you ask me how is NordVPN service? Then I will confidently advise you to purchase the subscription without hesitations. The fact that it is based in Panama, therefore, it is outside the jurisdiction of the United States, United Kingdom, Australia, Canada, or other countries, which makes NordVPN a perfect choice for a VPN.
I used this VPN service an year back and pretty much amazed by the 'innovation' this company has! The fact that they offer 'add-ons' with their VPN client in 141 countries is what attracted me to the service.

Let me explain the features to you in a nutshell.
Split Tunneling – Separate traffic into encrypted and unencrypted form.
Virtual Router – Establish a virtual router via VPN client to connect more devices.
Bad Ad Johnny – Ad blocker which prevents Malware and Spam.
DDoS Protection – Protection against potential DDoS attacks.
Special Holiday Deal

– $2.95 /mo [24-month – Save 73%] *recommended*
You can automatically set up the entire configuration just by clicking the desired need listed e.g. Streaming, Torrenting, Security, etc. so you do not need to manually change security protocols i.e. PPTP, L2TP, SSTP, OpenVPN, and IKEv2.
Multiple Device Support: iPhone, iPad, Routers, Game Consoles and More
Multiple OS Support: Win, iOS, OS X, Android, Linux, Blackberry and More
So, how did PureVPN performed? The service was satisfactory in every way and it outperformed my expectations from a VPN service. If you are a person who wants strong security, multi-tasking, and travel companion then PureVPN will fit right into your needs.
The service is pretty much basic and has a large customer base because of two reasons mainly. Number one, affordable prices. Number two, thousands of servers like more than 3k. The VPN service has a built-in ad blocker/ malware blocker / and tracker blocker.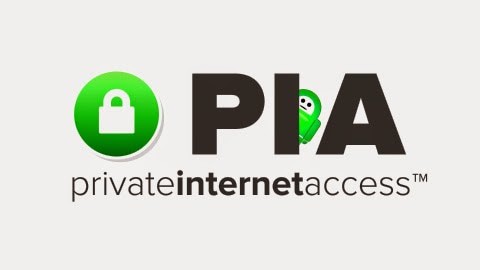 PIA VPN is on 52% off sale for a limited time offer. You will be paying just $3.33 per month under the annual plan.
The VPN encrypts your internet traffic with 256-bit AES encryption and supports security protocol including OpenVPN, PPTP, L2TP, IPsec.
Hope it helps for torrenting with this Free VPN software's which are available for both Android and PC. If you have any Free vpn providers just leave you your comment Below.