If you want to run Android apps on Windows PC, you can do it with the help of best Android emulators. Android emulators aren't just for the people who want to run Android apps and games on their PC like WhatsApp on PC or Clash of Clans on PC. But it also useful for Android developers who want to debug their apps right from their PC.
There are numerous Android emulators available on the internet, and all promised to be better than their competitor. However, you should not just take their words as Gospel truth and test yourself to find out the best Android emulator to run apps on PC. To make it easier for you, here I will be listing the tried and tested best Android emulators for Windows.
Also Read:
Best Android Emulators to Run Apps on PC
1. Remix OS Player
The Remix OS Player claims to be the most advanced Android game emulator for Windows PC. But, the question is, is Remix OS player the best Android emulator for PC? . I had tested when it was in the beta stage, and it was working perfectly fine. The good thing about Remix OS player is that it is less resource hungry and will work without affecting your PC performance.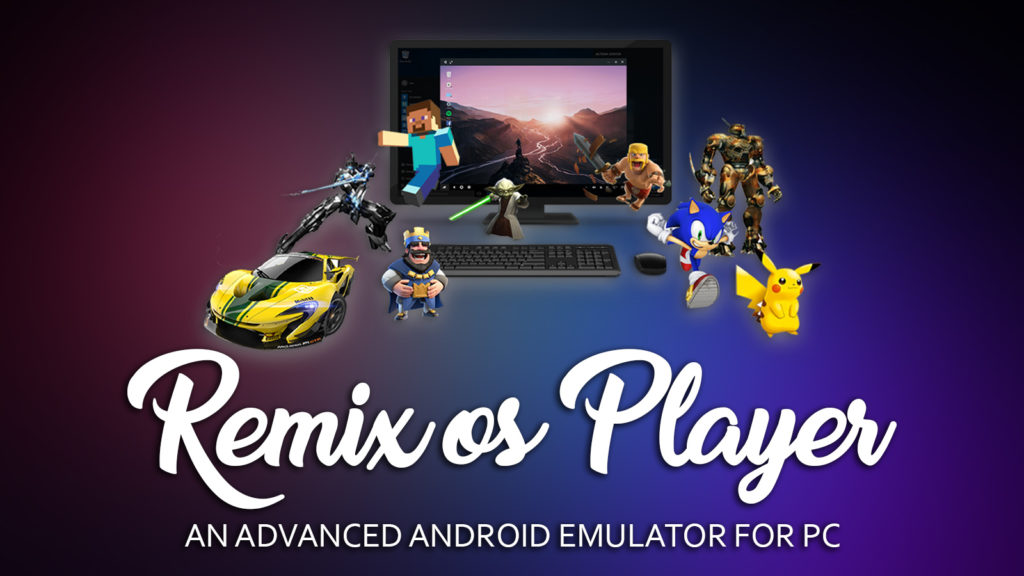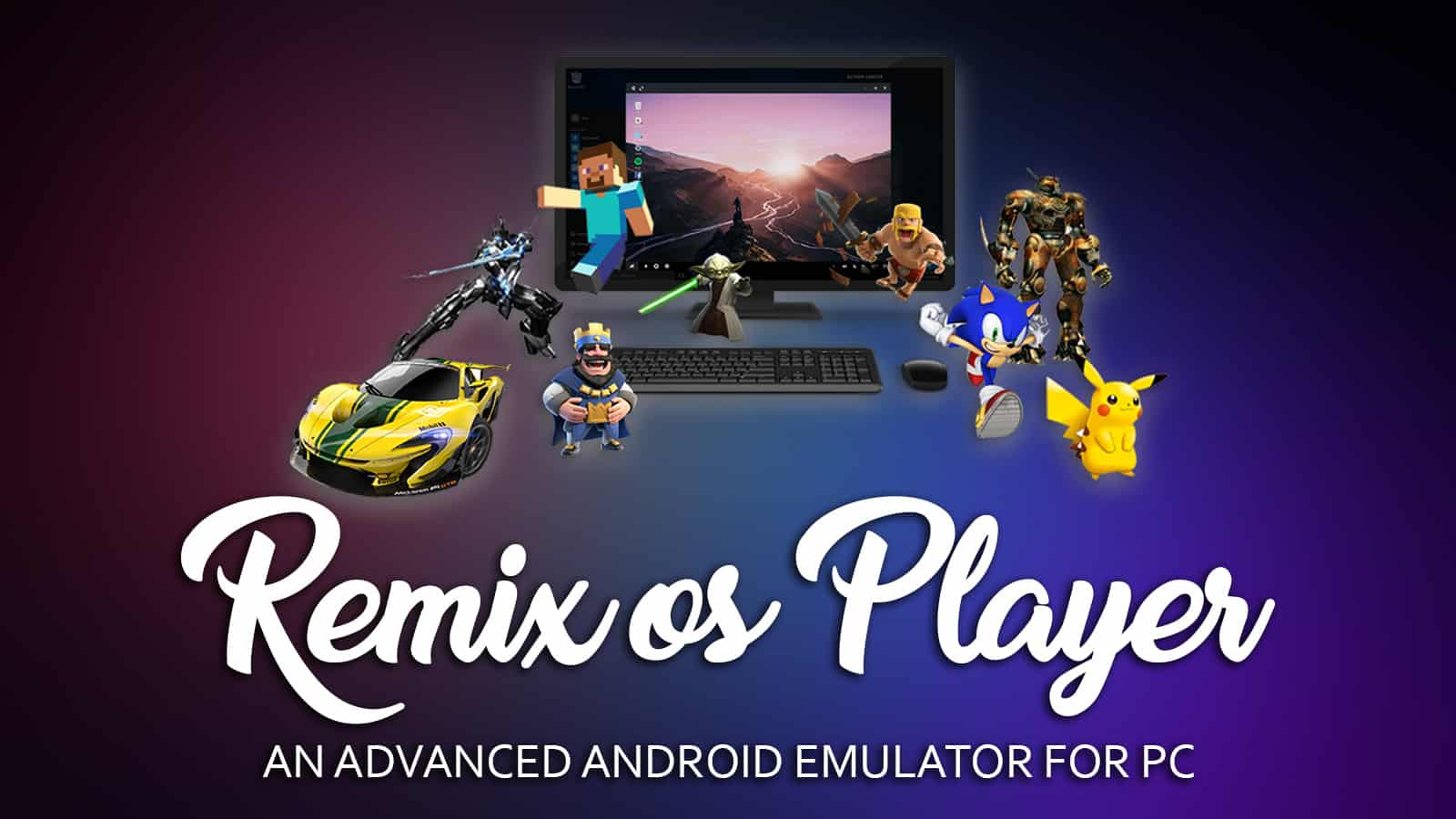 When compared to emulators like Bluestacks, the Remix OS Player is an independent player that acts like Android OS for PC. Remix OS Player is a free Android emulator for Windows PC and is definitely one of the best.
The only thing you need to remember here is that Remix OS Player does not support some of the AMD chips. Also, make sure that you have enabled virtualization technology in BIOS of your system.
The Remix OS Player is based on the Android 6.0 Marshmallow. Which is not the latest of Android but should work fine for now as most of the Android phones are still on Android 6.0 Marshmallow or even worse Android 5.0 Lollipop. Remix OS Player allows you to manage multiple games simultaneously using the keyboard mapping.
You can download Remix OS Player for free from the.
2. Nox Player
The Nox Player is yet another popular Android emulator for Windows PC. It is based on Android 4.4 KitKat unlike the Android 6.0 Marshmallow running Remix OS Player. But, the Android 4.4 KitKat is still supported by most of the developers, so that you won't miss out on latest apps and games. Also, it comes with a rooted version of Android out of the box.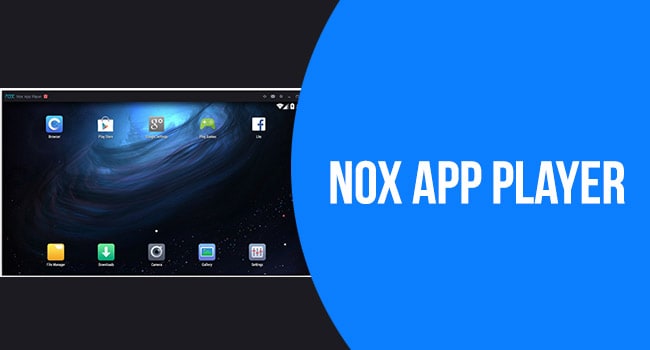 Nox Player is known for its performance compared to other Android emulators. At first, the user interface of Nox Player may look at little busy, but you will be used to it as you continue using it.
---
Also Read: Tricks to Create Many Gmail Account Without Mobile Number Verification
---
It allows you to allocate resources to Nox Player. If you visit the settings, you can make changes to the number of CPU cores and RAM that can be utilized by the Nox Player. It may not be the best Android emulator for PC when compared to MeMu emulator and Remix OS player, but it does the job fine if that is what all you care about. Check How To Install Nox App Player On Windows 8.1/10/8/7 (Complete Guide)
The Nox Player supports DirectX and OpenGL rendering modes for smooth graphic performance. Other things include Google Play store support, keyboard mapping for multi-tasking and script record for action automation in Android. You can download Nox Player for free from the.
3. MEmu Android Emulator
If you want something between Nox Player and Remix OS player, then the MEmu Android emulator is the best Android emulator for Windows PC. It comes loaded with Android 4.2 Jelly Bean OS out of the box, Android 5.0 Lollipop manually.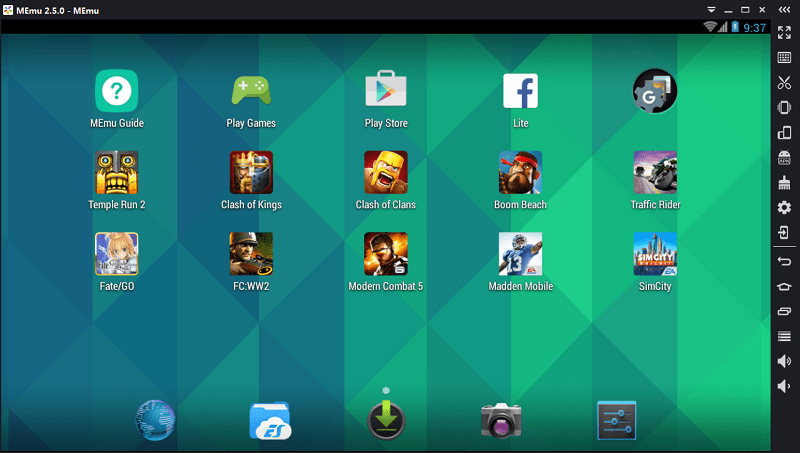 Another advantage of using MEmu player is that it works on all OEM made chipsets that include, NVIDIA, AMD and of course Intel. It comes with Google Play Store pre-installed, ability to run APK files directly from your PC. All you have to do is download APK files and run it. MEmu will recognise the files and will open it MEmu Player. This comes in handy when you want to run apps that are not available on Google Play Store.
4. Bluestacks
Bluestacks has been the undisputed king of Android emulator for quite some time now. But as the competition rolled up their sleeves. The Bluestacks did not bother to do so. Ultimately, even though the Bluestacks is still one of the most download Android emulators available in the market. It is not anymore the "Kratos of God of War" and had to lose its best Android emulator tag recently.


It is a heavy application as always and requires you to have a decently configured PC to run it without any problems. Bluestacks comes with Android 4.4 KitKat out of the box and also includes Google Play Store.
Other unique features offered by Bluestacks are live streaming to Twitch, live streaming with Facebook Live that requires Bluestacks TV and APK support.  You can download Bluestacks Android emulator for the here. Bluestacks comes in both free and paid version. Paid version will make sure that you are not annoyed with ads.
5. YouWave
Youwave emulator application can be an option to run Android app or game through PC. This app works by creating an Android virtual inside Windows. Youwave is released into 2 versions: a free version with Android 4.0.4 kernel (ICS) and paid version with Android 5.1.1 kernel (Lollipop).
System requirements to run YouWave is a computer with Windows operating system, from windows XP to Windows 10.
For the processor, enough with Intel Pentium 1.6GHz CPU that support virtualization. With about 2 GB of RAM and hard drive capacity of approximately 500 MB, it is more than enough to run this emulator application.
So, these are the best Android emulators for Windows PC. There are several other Android emulators, but some of them are not free. Hence I excluded them from this list. Do let us know which is you favourite Android emulator among these.
About the Author:
This post is written and submitted by Tashreef Shareef from Thetechminute. You can read more fun tech stuff on his tech blog. Also, do leave your comment below in case you need any help with Android emulators.