Hello, Friends by this Post you can Create Unlimited fake Facebook Accounts Without Mobile & Email verification, Everyone knows that facebook security is very high so If you going to create more then 2 or multiple accounts then it will ask to you mobile numbers for verification code.
If you have only 1 mobile number or want to Create Unlimited Facebook Accounts Without new numbers For Free Recharge Tricks. You have to check out these tricks of Create Unlimited Fake Facebook Accounts Without new Mobile Numbers and Without gmail Accounts.
Don't worry we will provide you a step by step tutorial so that you can get unlimited Facebook accounts without phone verification and finally yo'll be able to new friends through different accounts. Facebook has a very tight security and can Identify your current mobile number which has your account along with your device ID and your device EMI number. So it makes it difficult to create multiple accounts in your mobile. Also you have to use fake Email id's for creating each of these fake Facebook accounts.
---
Also Read: Tricks to Create Many Gmail Account Without Mobile Number Verification
---
Advantages of making multiple Facebook Accounts:
There are many reasons why people create unlimited Fake Facebook accounts-
By having more accounts you can easily promote your stuff.
To get some promotional offers like Freecharge Refer and Earn etc., having multiple accounts is profitable.
Pathetic Psycho lovers send messages and comments to their crushes without having to reveal their identities. This is clearly not cool.
Unlimited Fake Facebook Accounts Without Mobile & Email Verification
1, First Of all, Open Any Browser Like Opera Mini, Uc browser, Chrome etc.
2, Then go to m.facebook.com and click on create new account.
3, Enter Your Fullname which is required for new Account creation.
4, Now It will promote to enter Your Phone number or email address. For this verification You can use Temporary Mail. Facebook Accepts Below Temporary Mail Address.
Main part of trick is here . Open https://temp-mail.org/en/ in New Tab

Then Fill Any Desired Email Address
5, Next, You Need to enter Your DOB after entering your Email.
6, Confirm Gender and Enter Your Account Password and confirm It.
7, Now You will Receive 5 Digit verification code in temporary mail address which you have entered.

8, Enter the Verification code in Facebook and confirm it.
9, Now You Have Successfully Created Your Facebook account without any Mail or Phone number verification. If Facebook Promote To provide Your phone number skip those steps.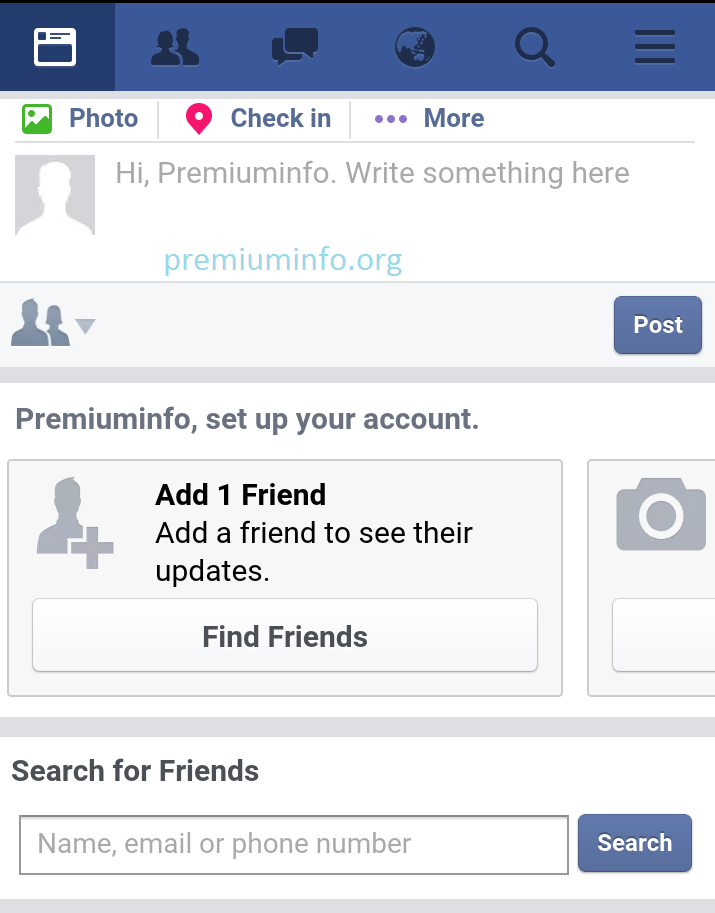 That's it, Bravo! you have successfully created a fake facebook account. And now you can use it anywhere.
Now if you wanna create a new fake fb account then do follow above steps again with new fake email address and enjoy unlimited fake fb accounts.
If you face Mobile Verification Error then follow below steps:-
1. First try changing browser.
2. Change Domain Name On Fake Mail Site And Try With New ID
3. Change Your IP Address.
4. Connect With VPN And Try Again. Use This
Free Vpn To change your ip
.
5. Clear data of browser.
Other Method:-
You just Need To clear the data of opera mini web browser from Settings – Apps – Opera Mini.
Now Open The Donkeyguard Android app And Click on Opera mini and change the values of Device Id & Change Android IMEI
Change The android id By this easy Android Id Changer.
After Change Android Id you Just Need To change your IP by Reconnect your Internet (Reconnect will Change your IP Address)
And Repeat the above procedure again and again & Enter New Temporary Mail Every time.
Now you are able to Create Unlimited Facebook Accounts with This Full Guide.
Note: Use This Trick Only For Educational Purpose. We are not responsible for any harm or issue. Use at your own risk.