Most of us enjoy streaming because it's a convenient way to be entertained. We can watch anytime, anywhere. There are many streaming applications out there but it's a hassle to maintain every single one. Xfinity Stream is an all-in-one streaming application that lets you access a variety of TV shows, movies, sports, whatever you want. How do you install Xfinity Stream on your Amazon FireStick or Fire TV then?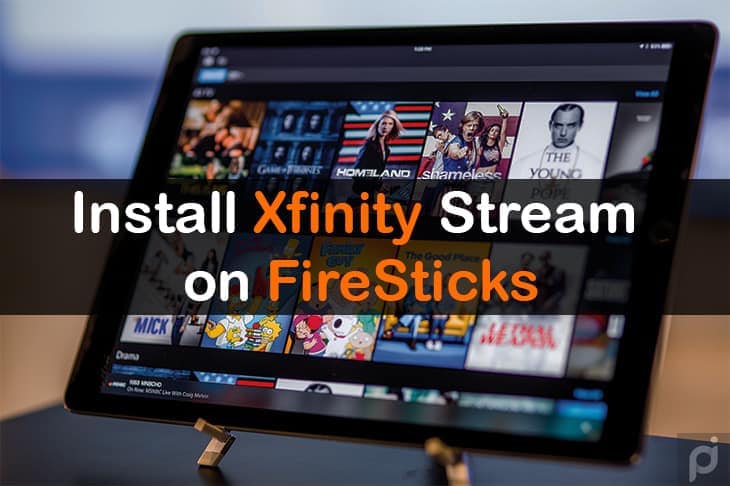 Why install Xfinity Stream on FireSticks?
Xfinity Stream on FireStick allows you to do many things.
Bring your home entertainment with you anywhere you go. That's thousands of movies and TV shows for either streaming or on-demand views. Access all the media content you've purchased even if you're not home.
Enjoy Live TV and Xfinity on Demand on all major platforms. Whether you have an Android device, Windows, Mac, iOS, etc. As long as it's got a screen and internet connection, we can get entertainment.
Experience great search and filter options. The app's search function makes it easy to find movie releases and its availability for streaming or downloading. Also, the filter option is great for organizing your streaming schedule.
Why use a VPN on FireStick?
Nowadays why bother using cable TV when you can get equally good if not better content through streaming at your own time. All you'd need is an internet connection and a streaming app. FireStick apps are numerous but some are not available based on your location.
No worries! We can bypass that through a Virtual Private Network (VPN). Just set your VPN to the location where the application can be used. Note that some of these apps may contain copyrighted contents, so your IP address may be tracked if you access it. It is important to protect your privacy online. Use a VPN to make it difficult to track your IP address.
Nord VPN Free Trail
Available for Firesticks and Android TVs
1 Month free trial
Premium VPN from just $3.49 per month
30 Days money-back guarantee
Ultra-fast connection
Also Read: 10 Best Dare TV Alternatives for Free Online Movies in 2020
How to install Xfinity Stream on FireStick
Xfinity Stream is not available in many regions. Here are two easy and quick ways to install Xfinity Stream on FireStick.
1. From the Amazon App Store
On the home screen, there's a search bar on the top left corner. Type "Xfinity" on the search bar and enter.
On the results page, select Xfinity Stream app using the FireStick remote
Download by pressing the yellow "Get" button
After a few minutes, the Xfinity Stream app download will be complete.
Open the app and enjoy the Xfinity Stream app
2. Through Downloader App
On your FireStick, go to
Select the Device/My Fire TV
From the options, select Developer Options. This will enable ADB connections over the network.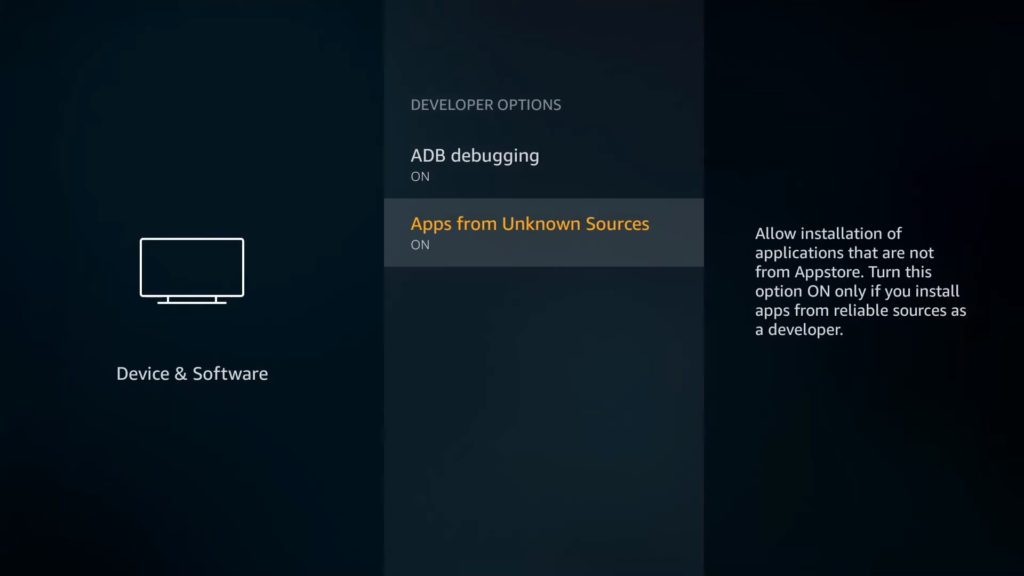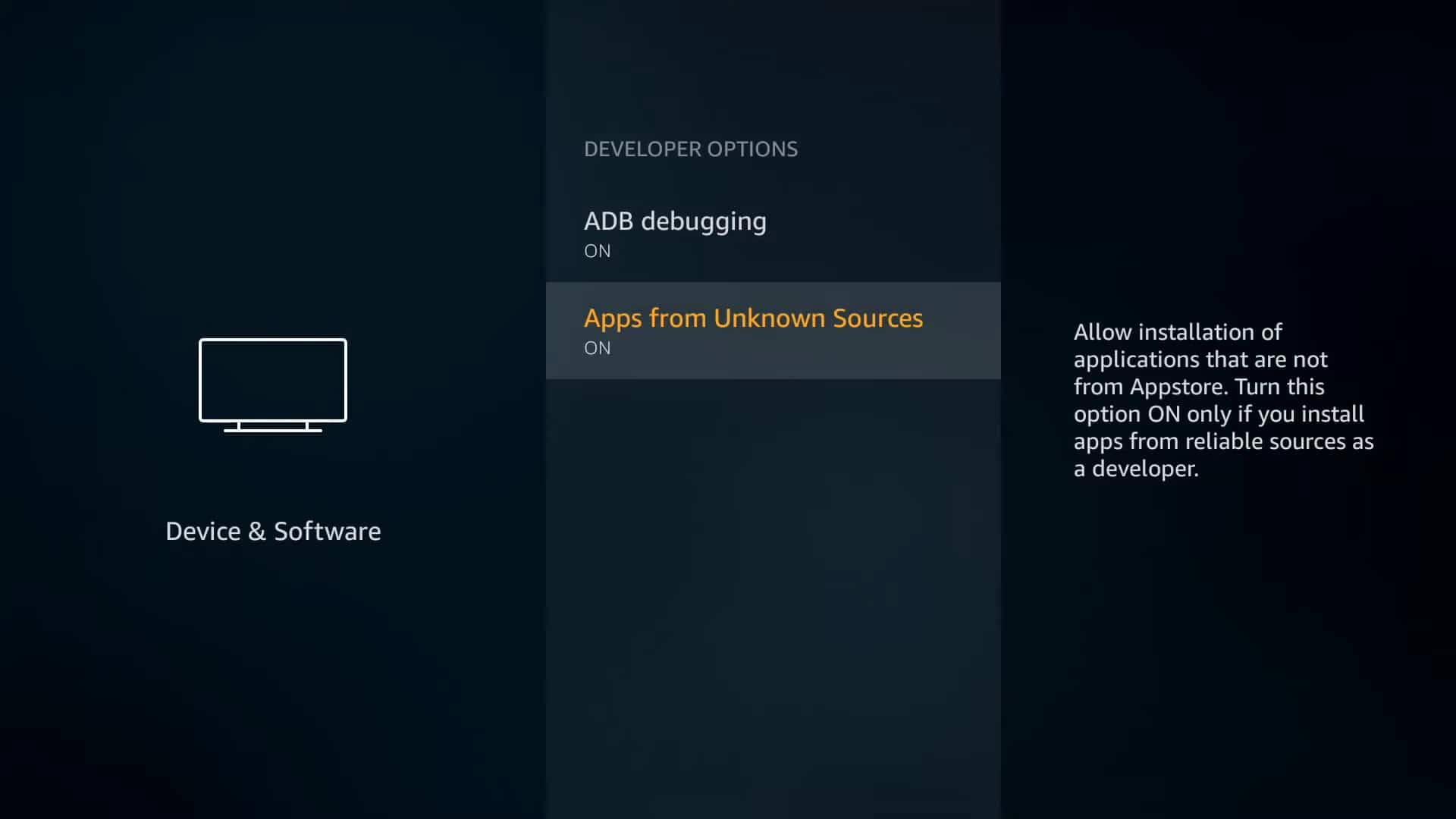 Turn on both options, ADB debugging and Apps from Unknown Sources.
When the warning pop up message, click Turn On to enable Apps from Unknown Sources.
Go back to the FireStick home screen.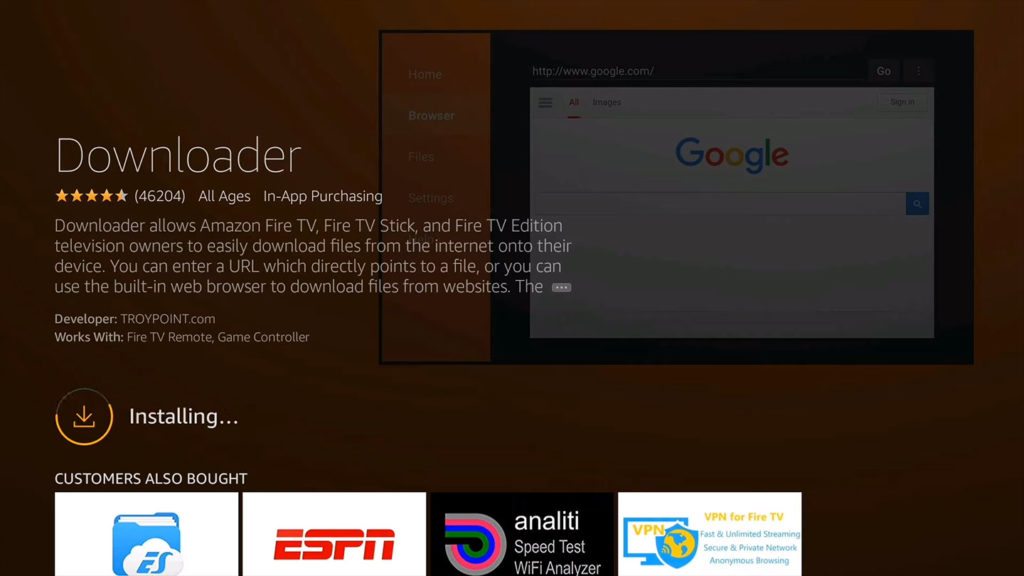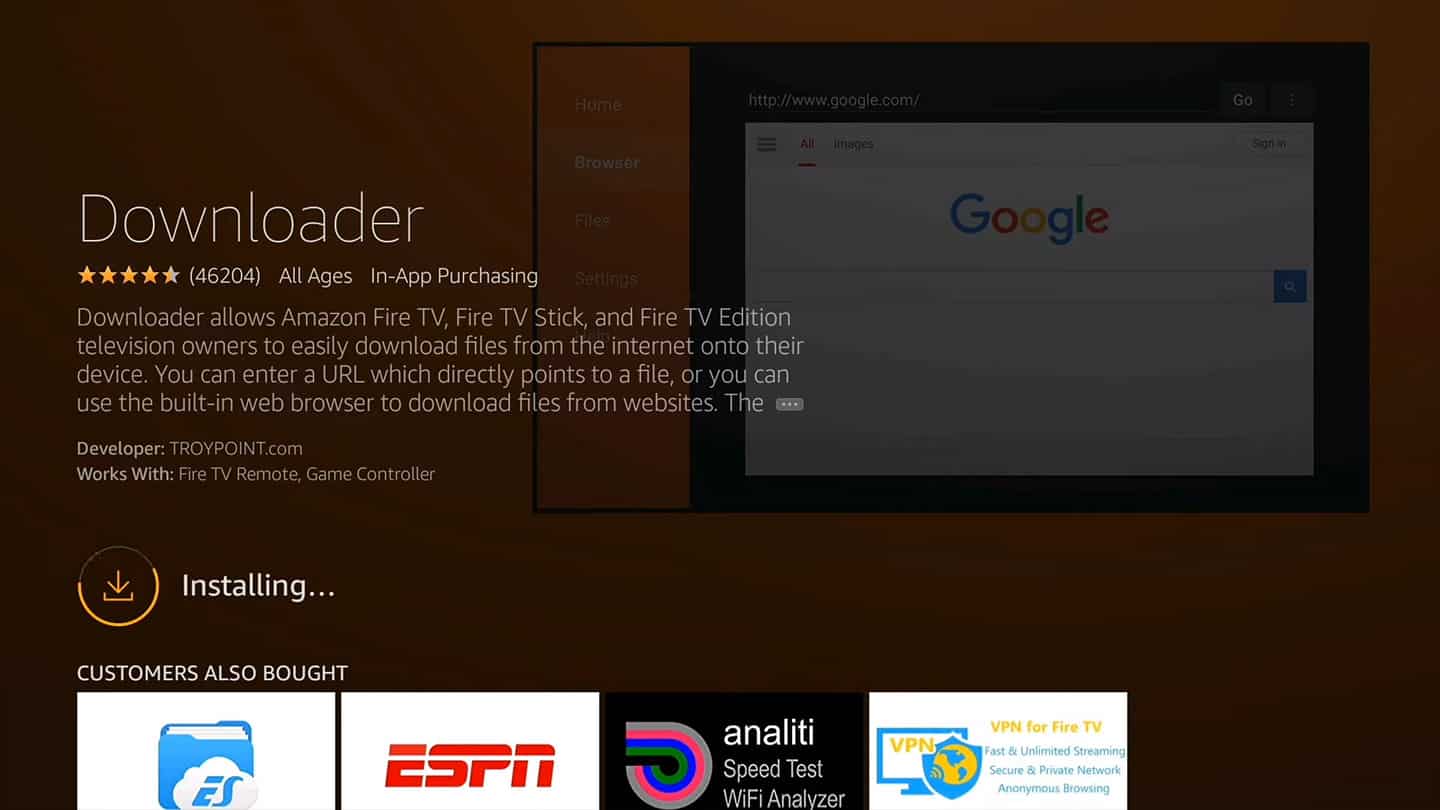 On the search bar (top left corner), search for the 'Downloader' and install it on your device.
There are 4 methods you can install Xfinity using Downloader app

After the Downloader app is installed, open it and search for Xfinity Stream on FireStick. This is the simplest method.
If Xfinity is not found, then you can install apps manually by typing this (http://apps.kinte.net/) in the URL box on the Downloader app. In that list, you will find many useful tools for your Fire TV including Xfinity.
You can also type this link (http://get.filelinked.com/) in the URL box to download Firelinked app store for your Firestick. Install it and upon opening it will ask you enter the code, simply use this code "79217215" and click continue. Once you're in, you can install Xfinity and many other Live TV apps, VPN on Firestick for free.
Go to the browser and search for Xfinity apk in the Google, click on the ApkPure link and download the apk file and install it.
By this way, you can easily Download Xfinity Stream on FireStick.
Open the app and enjoy the fruit of your labor.
Note: Use VPN to avoid any possible errors while downloading, streaming since several countries blocked free tv access services.
Also Check: How To Install Spectrum App on FireStick
What are Xfinity Stream App Minimum System Requirements to note for FireStick
To enjoy all content even when out of home, make sure the Xfinity Stream app version 4.11.0 or later is installed. Regularly visit the Amazon App Store to download the latest version.
List of Amazon Devices compatible with the Xfinity Stream app.
Fire HD 6, 7, 8, 10 (2014 – 2019)
Fire (2015)
The Fire 7 (2017 & 2019)
Fire HDX 8.9 (2014)
Fire HDX 8.9 WAN (2014)
Streaming and Downloading requirements for Xfinity Stream app.
You must be an Xfinity customer
Non-customers can only watch a few unrestricted contents for free.
Your device must have an active internet connection
For streaming in-home, your device must be connected to your in-home Xfinity network.
Pay per view events are not available
How to use Xfinity Stream on FireStick
Great work! You've installed Xfinity Stream on FireStick. Now it's time to use it. Xfinity Stream is no different from any other streaming applications when it comes to layout. Nevertheless, here's how to use Xfinity Stream on FireStick.
On FireStick's Apps & Channels, open Xfinity Stream.
Allow permission asked by the application and click the Get Started button
Fill the Xfinity account login details or create one if you don't have one.
Once you are logged in, enjoy the Xfinity Streaming app
Check: 9 Best Samsung Smart TV Apps | Watch Free Movies | 2020
Can I get Xfinity Stream on FireStick Internationally?
Xfinity TV programs are exclusive to the United States. However, you can get around this by using a VPN set to the USA. Note that the programs you've downloaded offline are not restricted by your location. You can view offline content anywhere even in another country.
What do I get by Installing Xfinity Stream on FireStick
Stream hundreds of movies and TV series.
Live or On-Demand Viewing options
Use the search option. No need to scroll the whole selection every time
Filter your search options. Spend less time searching.
User-friendly interface. No need to struggle with the buttons and controls.
App recommendations are smart. It suggests based on the things you love to watch aka history.
Download content for offline viewing. No need to stream everything especially when you're out.
Xfinity Stream Alternatives
Since Amazon Firestick is based on Android, you're not restricted to use Xfinity Stream alone. Yeah, Xfinity is the best free live tv app for Firestick, but there are some good alternatives available out there if you want more regional local tv channels or movies and series etc.
Comcast
Live NetTV (Available on Firelinked)
Hunk TV
Cinema HD
Tivo
Take Away Point
Streaming is so popular right now. Xfinity Stream offers a wide variety of tv shows, movies, and media content. Install it on your FireStick so that you can enjoy your favorite shows easily live or on-demand. Unlimited Streaming and Downloading on the Xfinity Stream app.