Well, pretty much the world is changing to the smart era. And the fastest growing smart appliances after the mobile phone is smart TV's. Here are some best Samsung smart TV apps that you shouldn't miss, If you're having Samsung smart TV.
Yes, smart tv became smarter and you can watch any content you like with a single click on the remote via the internet.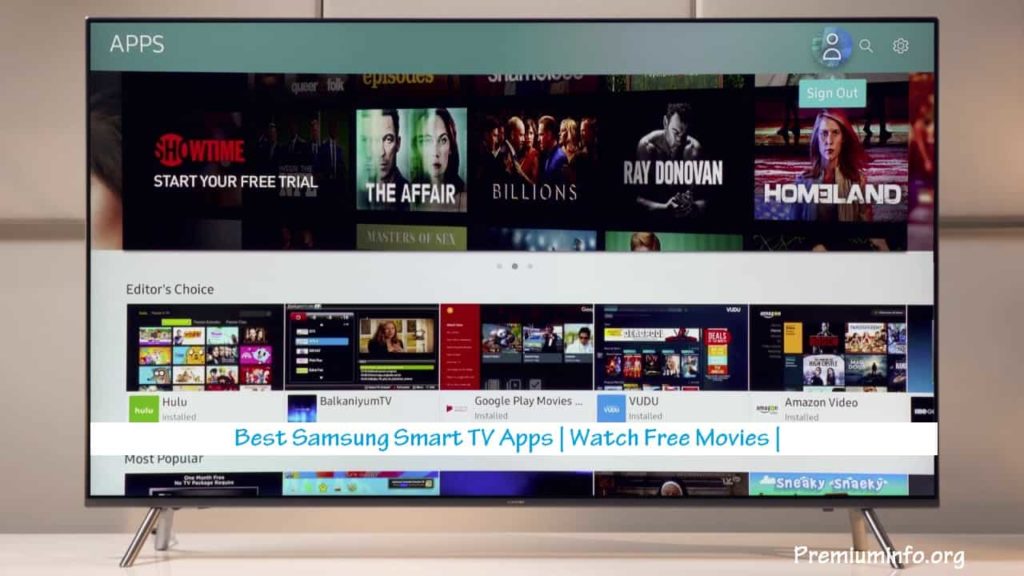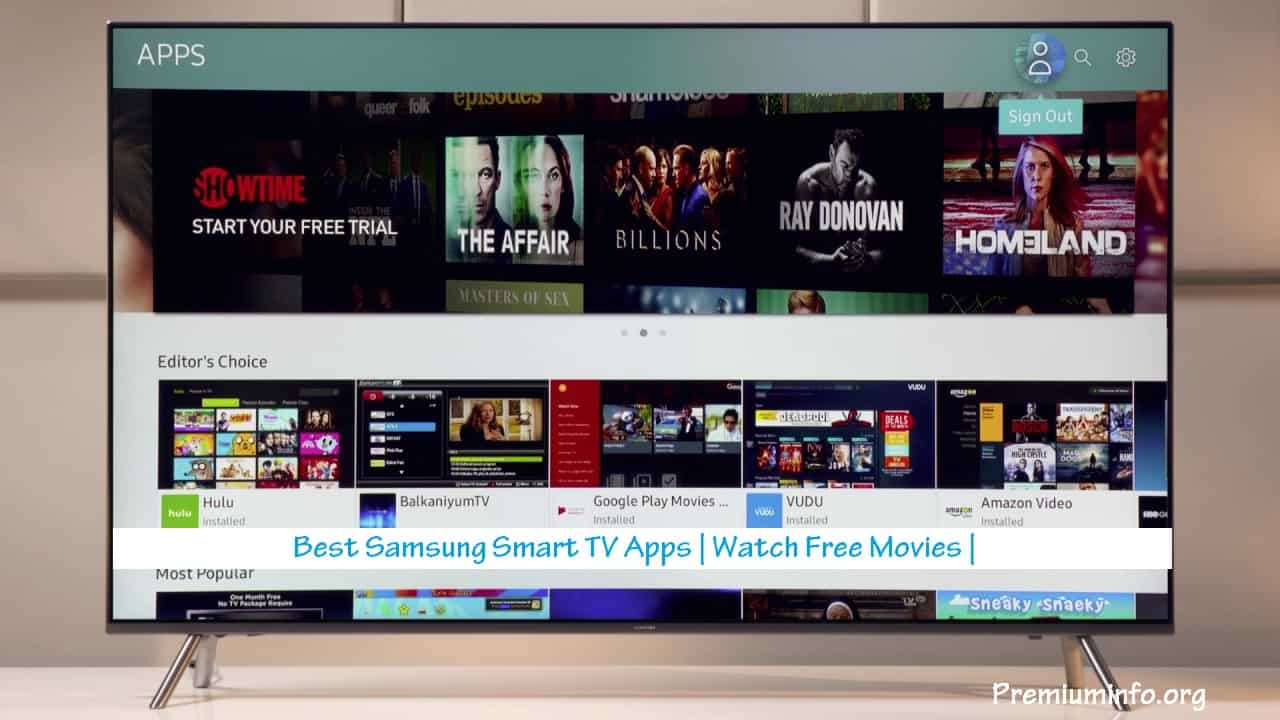 And Samsung smart tvs are pretty popular around the world and most people use it as just it comes with the pre loaded apps. And there are lot of best apps available for the samsung smart tv and by using that you can watch free movies in hd and many helpful features.
Some of the basic apps
Before I get into the best apps, now let's talk about some of the very basic and necessary apps that you need for your smart tv.
And these are the best apps as well but it basically comes as default apps.
Youtube
Netflix
Spotify
Hulu
Amazon Prime Video
Plex
9 Best Samsung Smart TV apps
Now I will discuss more useful apps that can literally change the way you are using your smart tv.
Note: Some of these apps are may not be available in the samsung app store or play store. But don't worry I will provide the link to download.
Also Read:
To Install APK manually in Your Samsung smart TV
Just go the playstore and install the ES File Explorer and then you can just download the apk from the browser or you can download on your mobile or laptop and copy it over to tv via usb.
And now just open es file explorer and tap on the apk file that you wanna install just like you do on your android phone.
Note: If some of the download links doesn't work for some reason just google the app name space apk and you can find the download link there.
1. Aptoide TV
Since most the apps are not available on the playstore or samsung app store you can install this third party app store.
And you can get some pretty awesome and best Samsung smart TV apps for your smart tv because many developers working on to make smart tv apps here.
Features
Unlimited free download.
Many useful apps are available.
Easy to install and uninstall.
2. PlayStation Now
Sony introduces this service playstation now because you can now play games without the native consoles.
Playstation now allows you to play some ps3 games on your smart tv with the controllers or bluetooth keyboard and mouse. And for the better gaming experience you need to have a good internet connection.
Since most the heavy loading are relied on the internet and it may reduce the latency.
Features
Many games are available.
Play games just like the console with the internet.
You can Download this app from your Samsung App Store
3. AccuWeather
The best weather app on the smart tv. Because it shows 10 days future forecasts and satellite view and the maps are changing hourly.
If you are the one who always be cautious about weather then this app might be the best choice for you and there is one paid app as well. And paid one is for who lives outside the not populated city.
Features
Hourly forecasts.
Real-time satellite view.
Future prediction for about 10 days.
4. Smart Youtube TV
This one is pretty popular and you watch too much youtube and annoyed by ads and you wanna watch 4k resolution on your 1080p smart tv. It's available for samsung smart tv apps.
Then you install this app and it basically allows you to choose which resolution you want to play the video even it's 32 inch 1080p smart tv you can still watch youtube videos at 4k resolution.
Since this app is not available on the playstore or app store you need to install apk manually and after installation it may ask for crosswalk project and you need to select get crosswalk project in order to work perfectly.
Features
4k resolution.
No ads since this is a modded youtube.
5. EShare TV
Best all in one casting app. Because you can use this app to control your tv as a smart remote and also you can cast any video or image to the tv.
Also you can cast games and play on tv using your phone and transfer files between tv and smartphone. This app is so much useful and you're definitely gonna love it.
Note: You need to install this app on both your smart tv and your android device
Features
Cast anything to tv.
Share files between tv and phone.
Use your phone as keyboard and mouse.
6. Live Net TV
Are you the one who watches tv dramas and shows very frequently. Well this app is perfect for you because this application is free to use and there are almost 800+ channels with 8 different categories to choose from.
There are tons of contents updated daily on a regular basis and you won't miss any tv shows and it contains channels like sony channels and star channels all at one place.
Features
No signup required and completely free.
External player support also available.
Updated daily.
7. Movie HD
The personal favorite of mind when it comes to Best Samsung smart TV apps. Because this app is basically the free version of netflix and you can watch any film you want without any ads at full hd.
And the best part is the this app contains only hd bluray rips of the movies hence you can watch any movie at best quality and no crappy dvd rips.
MovieHD Activation Code: Just go the facebook page of MovieHD and send them a message as "SEND ACTIVE CODE" and you will receive the code within 24 hours.
Features
Many movies daily updated.
Watch at full hd quality.
Different categories available.
8. RedBox TV
It's similar to the live net tv and it's basically an alternate to that one for your Samsung Smart tv. Because if you can't able to find the tv you are looking for in the live net tv then you might be found that channel in red box tv.
It contains sports, Indian, Pakistani, UK, US and etc different variety of channels for all peoples. And also you can use any player you want to play the channel.
Features
1000+ channels are available.
There are ads because it's complete free.
Full HD resolution playback.
9. TV Clock
Well many of us including me wants a clock on my tv at some corner all time, just like the time in news channels.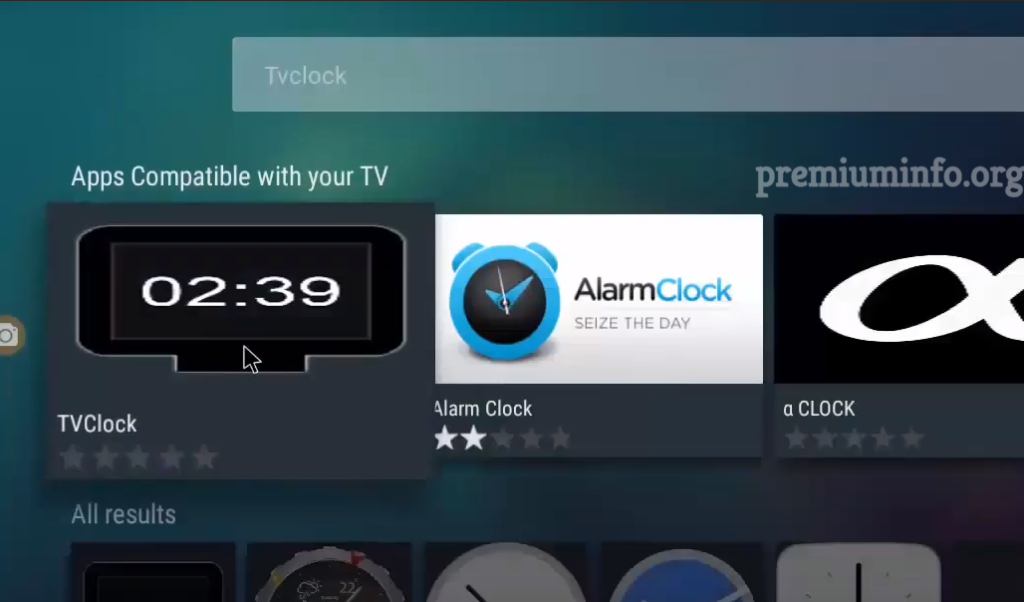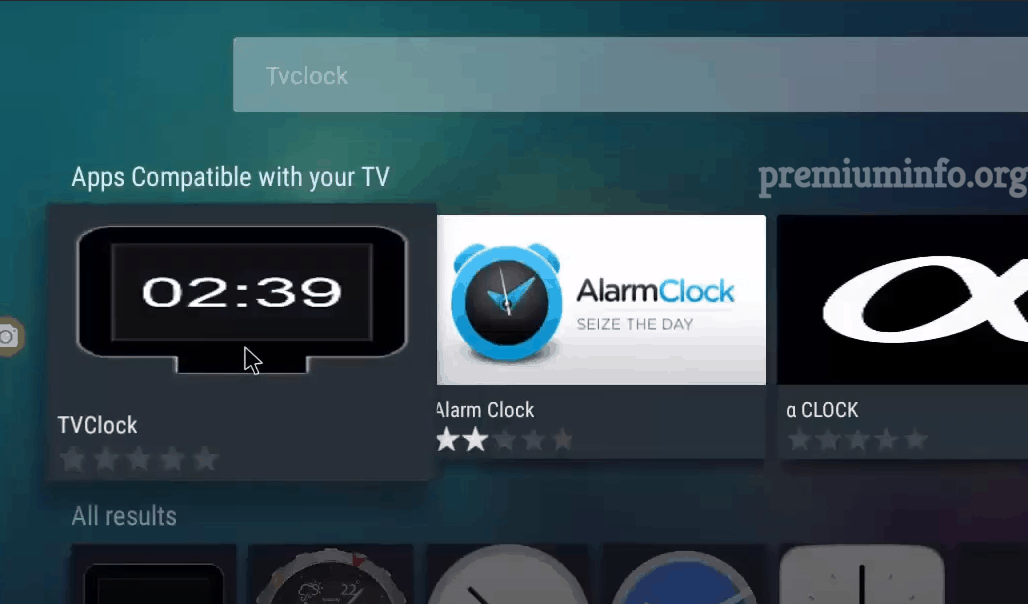 This app is great and you can customize your clock as digital or analog and you can also customize the size and position and many more features available. It can also be your best Samsung smart TV apps for your smart tv.
Features
Date Time can be fixed on your tv screen.
You can control the opacity.
Note: You can only find this app on aptoide app so you need to install aptoide before installing this app.
Bonus content
If you are still looking for the hd movies to watch free. For some reason, the above-mentioned apps might not work properly due to the different smart tv os.
For those people here is the best another online method to watch free movies easily.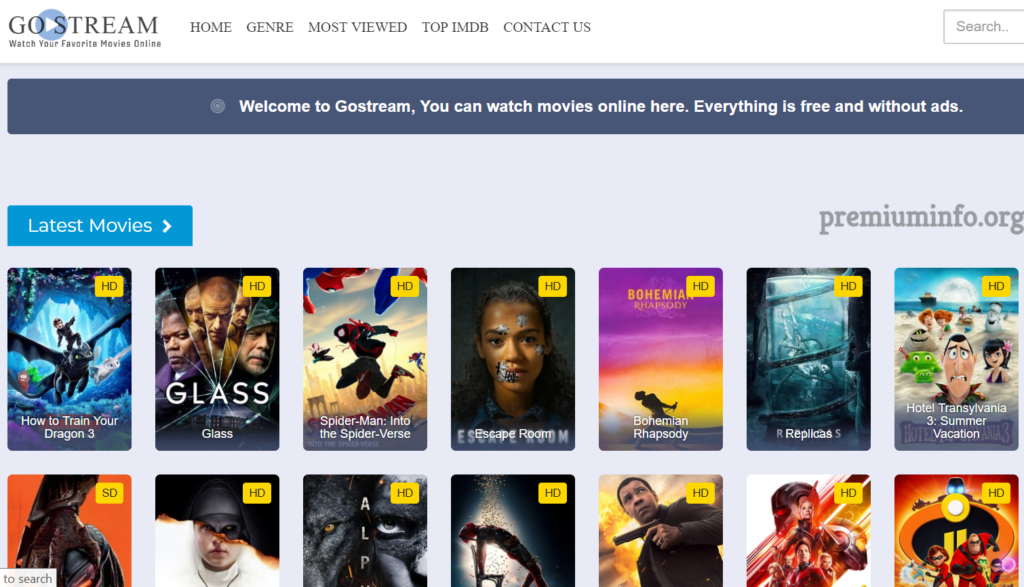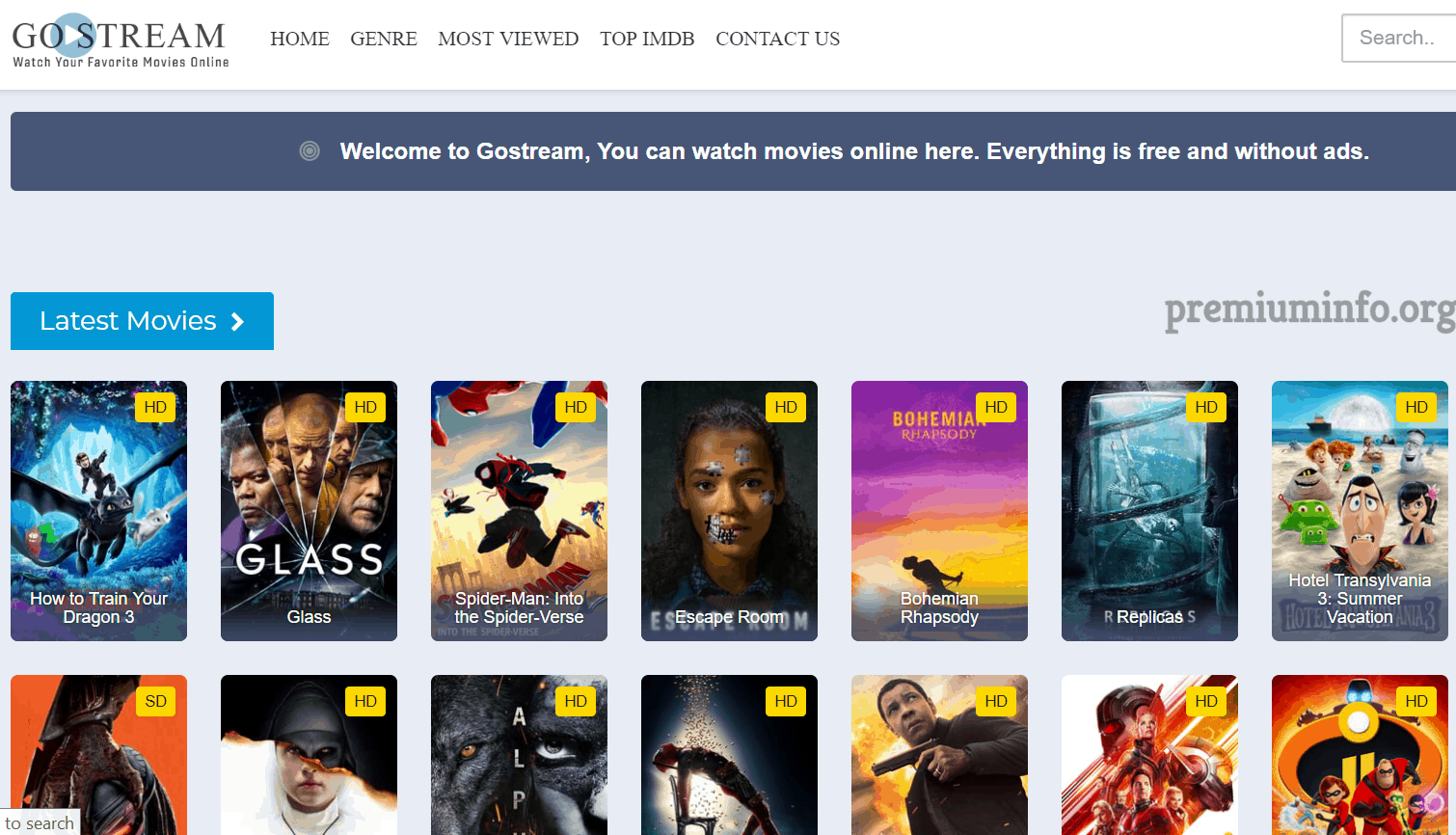 Just go to this website GoStream on your browser and you can choose any movies you want to watch and this website is completely free to use and movies are updated daily and there are no ads so far.
Just click the movie you want and it starts playing it's that simple. Also, you can watch movies from mobile, laptop, pc, etc.
Conclusion
That's all for now guys, I hope you guys that these apps can help you to watch your favorite show or movies. These are the 9 Best Samsung smart tv apps so far in 2023.