When it comes to which smartphone brand is the best, there are few names we can spell undoubtedly. Samsung is one of the most reputed & developing smartphone industry. Behind this success are developers who are engaged in finding new tools & solutions. Developers have been trying to fix general bugs or problems in a device. For such modifications, Samsung has launched a tool known as "Z3x Samsung Tool". This tool is basically an FRP that is Factory Reset Protection. We will discuss how to download Z3x Samsung tool and install it step by step.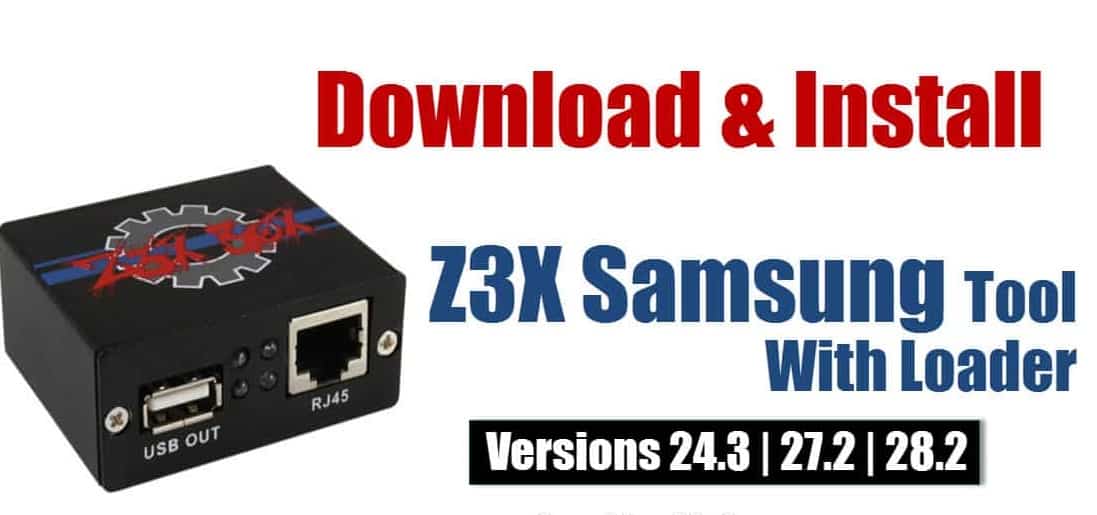 What does FRP mean?
FRP or Factory Reset Protection is probably like a lock for Android devices starting from Lollipop (Android 5.1) or above. The FRP works as a security wall if in case your device is stolen. Your privacy is safe because of this individual tool. However, don't estimate it as an Insurance tool.
Also Check:
What is Z3x Samsung Tool?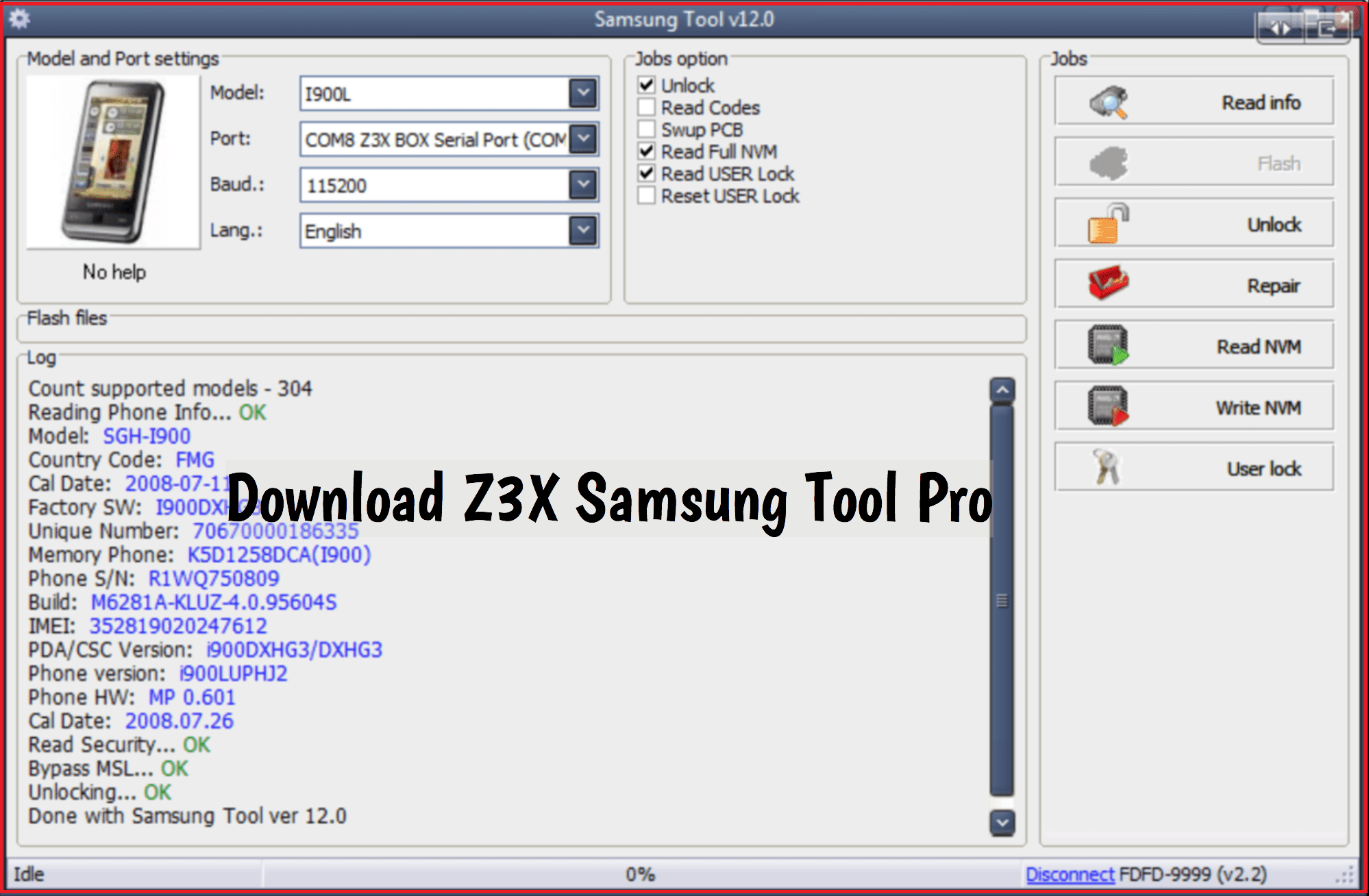 FRP Lock uses Google ID & its password to work. For an instance, consider an example, you are trying to reset your device but on an off chance, you forget your password. Yes, you have forgotten your credentials. At this moment your device might get brick. However, chances are damn less. So in this situation what would you do? Well, Download Z3x Samsung Tool can do something heroic for you. Using Z3x Samsung Tool you can bypass FRP Lock & unlock your device. iPhone users might really need this tool for an iOS device.
Requirements for Z3x Samsung Tool:
Make sure you are having the backup of your data before flashing. You may make a backup point on PC or separate SD Card
Windows PC or Laptop, any version
USB Cable
Turn off your PC's Antivirus & Windows Defender
How to Download Z3x Samsung Tool Pro
Download Z3x Samsung Tool Version from the following link. Also, don't ignore requirements we have specified.
Once you have downloaded the tool, it will be in a ZIP File. Extract it!
Do not launch the executable (.exe) file or software
Extract "Crack" archive folder
Go to the extracted folder & locate "Copie de gsm-magic.exe & Z3x Loader.exe"
Copy that 2 files
Now go to C Drive > Program Files(x86) > Z3x > Samsung > Samsung Tool > Samsung Tool Pro
Paste that 2 files
Run the "Copie de-gsm magic.exe" by right click & Run as administrator.
There will be a pop-up screen, choose "ENABLE"
Now, Run Z3x Loader.exe as Administrator, the internet needs to be active here
There will be a pop-up screen, select "OK" & click on Start Loader.
Wait for few minutes till Z3x Tool doesn't run.
You have successfully installed Z3x Samsung Tool.
NOTE:
If you are facing an error "Card not found" or "Program not unpacked". Close everything & repeat the above steps & ensure you are running both the exe files as Administrator. Run as administrator, Copie de-gsm magic.exe & similarly Z3x Loader.exe
Also Check: Download Mi Account Unlock Tool – Bypass/Remove Mi Account Verification
How to set Z3X Box?
There's another option to buy a Z3X Box which can help a Samsung user regarding every possible trouble. You need to download Z3X program shell from Z3X website which is free. Download & install those program on your PC. Once you have installed those program shell, you can tether your phone. Tether your phone to PC using USB Cable. Program shell will now work as per procedure & ask you few basic questions of your device. Once the process is done, you are ready to use Z3X Box.
Unlocking Samsung device using Z3X:
The most effective work why you may opt for Z3X is unlocking the device. For doing this, you need to tether your device to the PC. Run the shell program. Select the correct model & make of your phone. Then, select, Direct Unlock option in the shell. Now, the software will prompt you to hold the power button for 3 seconds. Do so & within a few minutes of the process, your device will be unlocked. Do not untether your device till you have got "Successfully unlocked" message.
Also View: Top 10 Best iCloud Bypass Tools – Remove iCloud Activation Lock
Flashing Samsung Phone using Z3X:
Another feature of Z3X is "Flashing". For flashing you need to download flash files of your device from the Z3X official website. Tether your device with PC & run Z3X. Now locate Flash files & select your downloaded flash file. Click on flash & let those files installed.
NOTE:
Keep your data backup on PC or SD Card. If something goes wrong you will have a backup support. And, if you are using Z3X software, never run it multiple times because that might corrupt it. Meanwhile, if you have opted for Z3X Box (means you have bought), you don't need to pay attention to the previous statement.
Conclusion:
So this was about to download Z3X Samsung Tool, how to download it & install it. This software is really effective & can help you in several situations. You may buy Z3X Box or go for software. It's all up to you! The box is a one-time investment. The software is also good but fails sometimes. You need to keep patience when opting for crack software. And turning off antivirus can help cracked files to work better. Do not ignore our NOTE'S because we point warning or caution over there. So that's all, STAY TUNED!