Android tablets are pretty much not that great in the market today. The only Android tablet people buy these days are Amazon Kindle Fire or Fire HD because they provide some great value for money offers. Here are some awesome ways to Install Google Play store on Amazon Kindle fire for free.
These kindle tablets are running on Fire OS which is based on Android but sadly amazon force users to use their own app store instead of Google play store and many peoples want to install their favorite Android app that is available on the play store.
Since these tablets are based on android you can install google play store and services manually with some simple steps.
Benefits of installing google play store on kindle fire
Users now can enjoy upto 2.6 million apps from Google.
Official Youtube app can be installed with your own account.
And there are tons of games that you can play with when you are bored.
Also, find the best music players available in the market.
---
Install google play store on kindle fire without root
---
This method doesn't require any root permissions to install play store on your kindle fire and also you just need your amazon kindle fire tablet for this method.
Just follow the steps carefully.
Enabling unknown sources
The very first thing you have to do is go to Settings -> Security & Privacy from there just toggle on Apps from Unknown Sources.
Downloading required files
This is a very important step and you have to follow the exact same procedure.
Just download the below 4 files in order to install fully functioning google play store and services in amazon kindle fire tablet.
You need to download the exact same files using the above download link.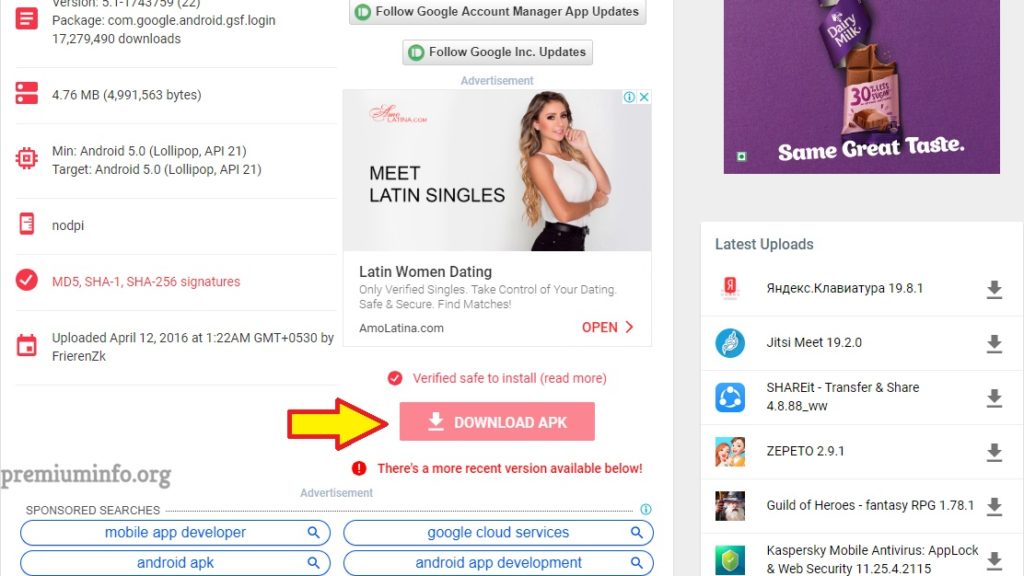 Just go to the link and scroll down a little bit and there you will find a download apk box, just click the button then the download will automatically begin.
Note: Update your kindle fire tablet to the latest version of the Fire OS 
before you install google play store. And also don't try to install or 
download the updated versions of apks.
Also Read: Best Ways To Install Dolby Atmos on Android Root & No Root 2019
Installing google play store
This step is little bit tricky, you have to install all the 4 downloaded Apks one by one in particular order.
Before that, you need to open up your built-in file manager Docs and select Local Storage.
Open Download folder and from there you will find all the downloaded Apk.
Now you need to install all the Apk one by one in certain order.
Google account manager -> Google service manager -> Google play services -> Google play store
Note: You have to install the apks in the mentioned order to work.
Using google play store
After you completed all the steps just press the home button, there you will find the google play store icon. Simply open the play store and put your login credentials and voila.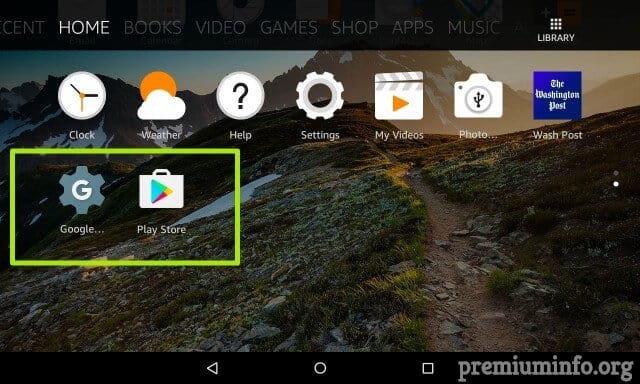 Now you have access to all the apps and games on the play store any time.
Google play store installer script
Some of the older versions of the kindle fire HD doesn't allow user to manually install the apk no matter what. That's some amazons security concern.
To overcome this issue you need to have root permission on your kindle fire tablet. And that can be easily done by the Supertool script.
Steps:
1. Go to Settings -> Device Options on your Kindle tablet.
2. Now tap the Serial Number several times until you see the Developer option.
3. Now go to Developer options and enable ADB.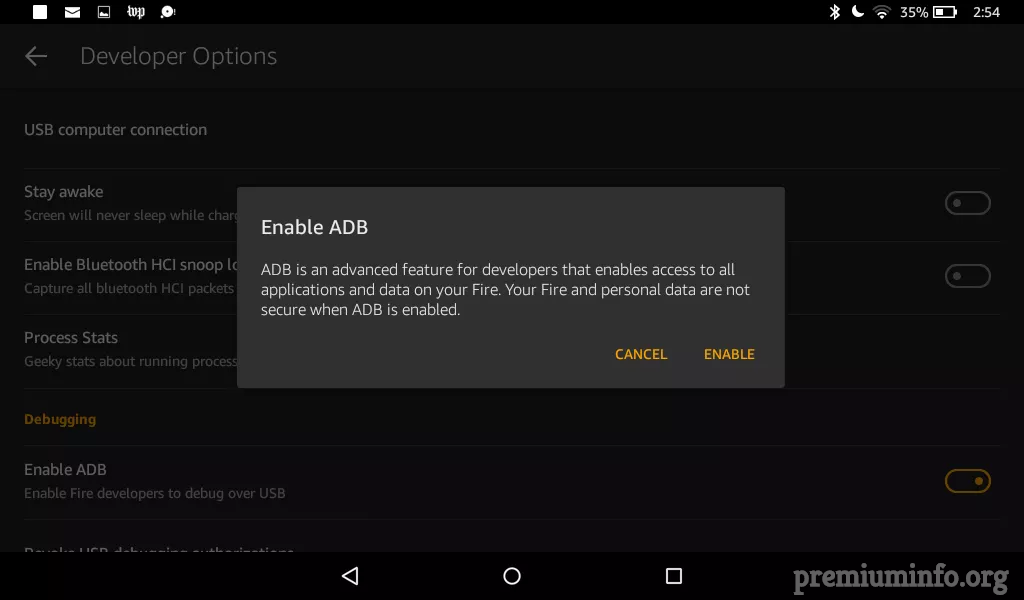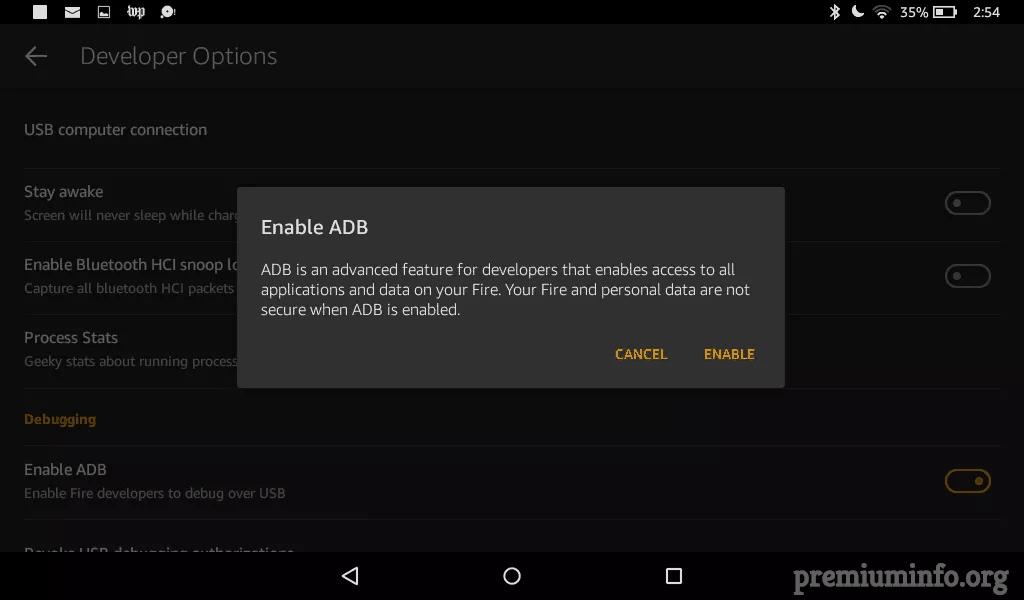 4. Connect your Kindle device to the PC and it will ask for the USB debugging permission, just allow it.
5. Then on your PC you need to download the installer script for the google play store.
For Fire OS 5.3.0 and older
For Fire OS 5.3.1 and higher
6. Just extract the zip file and open the file named 1-Install-Play-Store.bat to run the script.
7. Now the command prompt will be opened and there are 4 options available to select.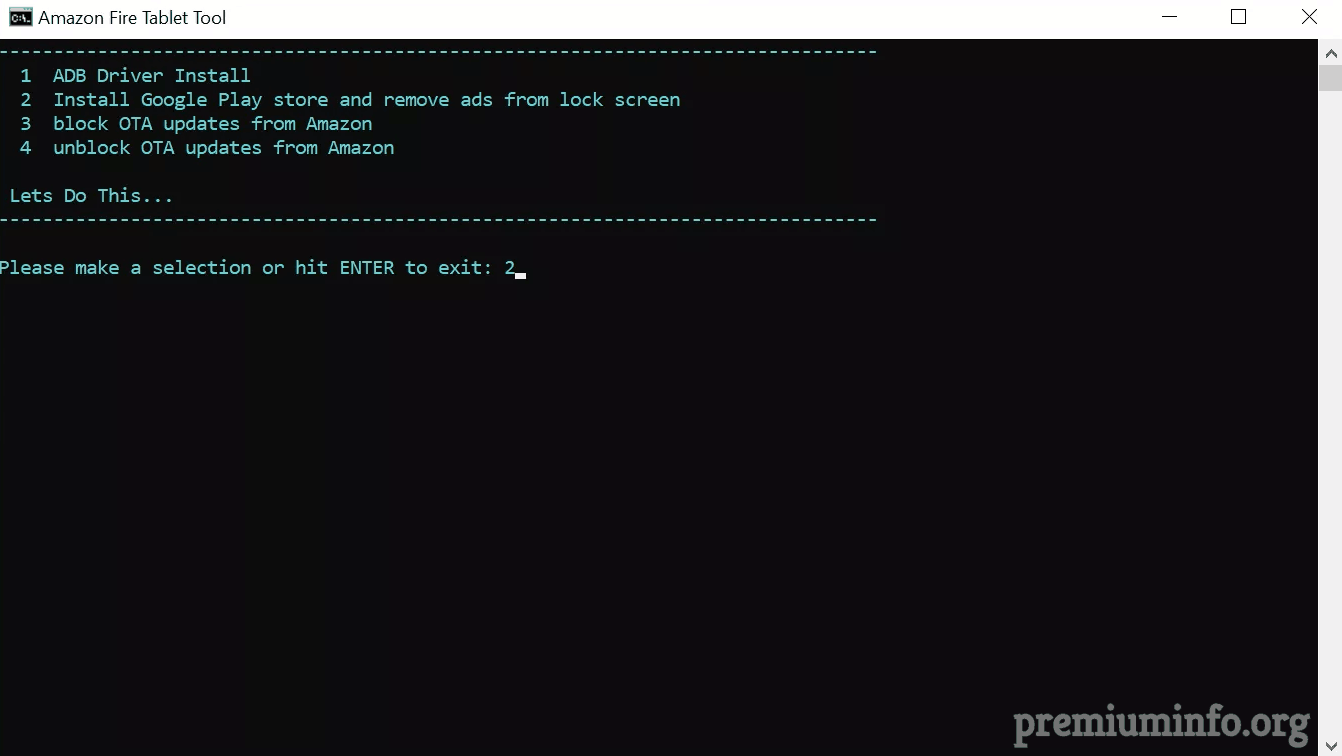 8. Just type in 1 to install the ADB drivers first and then type in 2 to install the google play store. And wait all the process is automatic and should take some time and finally you will see the windows when it's done.
9. Finally, restart your tablet and now you will find the google play store app installed successfully installed on your Kindle device.
Also Read: How to Get Free Spotify Premium Forever On Android Mobiles
Troubleshoot problems and fixes
For 7th generation and above
If you have latest versions of kindle fire or fire hd you need to be updated. Yes you can use the above download links and install the apks since it works fine.
But after you install the apk don't forget to update the apps from the google play store.
Also you need to update your Fire OS to the latest version you got at that time.
Download link not working
All the above download links are checked by myself and I will keep update the links if broken.
Even if some link not working for you then your internet provider might blocked you from visiting those sites, this is mostly happen in some countries.
To overcome this just use a VPN to unblock the site and it should be working fine now.
Tapping google play store icon nothing happens
This error often occurs to people due to not installing the apks properly or mistakenly downloaded the wrong version of the apk.
Simply just uninstall and reinstall everything in the order and check if it works.
Install button grayed out
For some people the install button when opening apks is grayed out only cancel button will work and this is pretty annoying right.
But don't worry this can easily fixed by just locking screen on and off and now you will see the pressable install button.
Apk parse error
This error might come while installing the apk. Because you might downloaded the latest version or other versions of the apks.
You need to download the exact same versions mentioned above from the given download links to overcome this error.
Unable to find google play store
There are some chances that google play store app might be hidden in your kindle device due to some security issues. If you search for the app google play store it won't be shown even if you installed the application.
Simply go to Settings -> Apps & Games -> Manage all applications -> All and from there just tap on Home Pages app and then click force stop and clear cache.
Now restart your tablet and you might be able to find the missing icons on your home screen.
Final Thoughts
I hope now you are free from Amazon's and install whatever app or games you want from the google play store easily and quickly.
Also the fixes might be useful because it might happen to you and you don't need to go google separately for the problems.