Being in a busy schedule world we often think that we were better as a child. We were free from responsibilities, tasks pressure. We were free! However, we cannot change things because that's beyond our control. Well, let's play games that bring back a few glimpse or percentage of our childhood. Pokemon was a cartoon viewed loved by millions of every age category. I still remember Pokemon Episodes. Why not try a game truly based on PokeVision Alternatives?
You would be probably aware of Pokemon Go because it's a popular game. Pokemon Go was developed by Niantic for Android iOS devices. However, you can also try this game on PC Bluestacks emulators.
Are you a Pokemon Go Player? Finding it hard to catch your favorite Pokemon's? Or facing a drought of Pokemon's near you? Well here's the best solution for you. We have come up with Top Best Pokemon Vision Alternatives. Being a Pokemon Go you might be aware of PokeVision. If you aren't much aware of it or just know few things about it, we are here to help you. PokeVision is simply a locator or finder to search Pokemon's. However, getting using Pokemon Go isn't that simple. Why not get its alternative?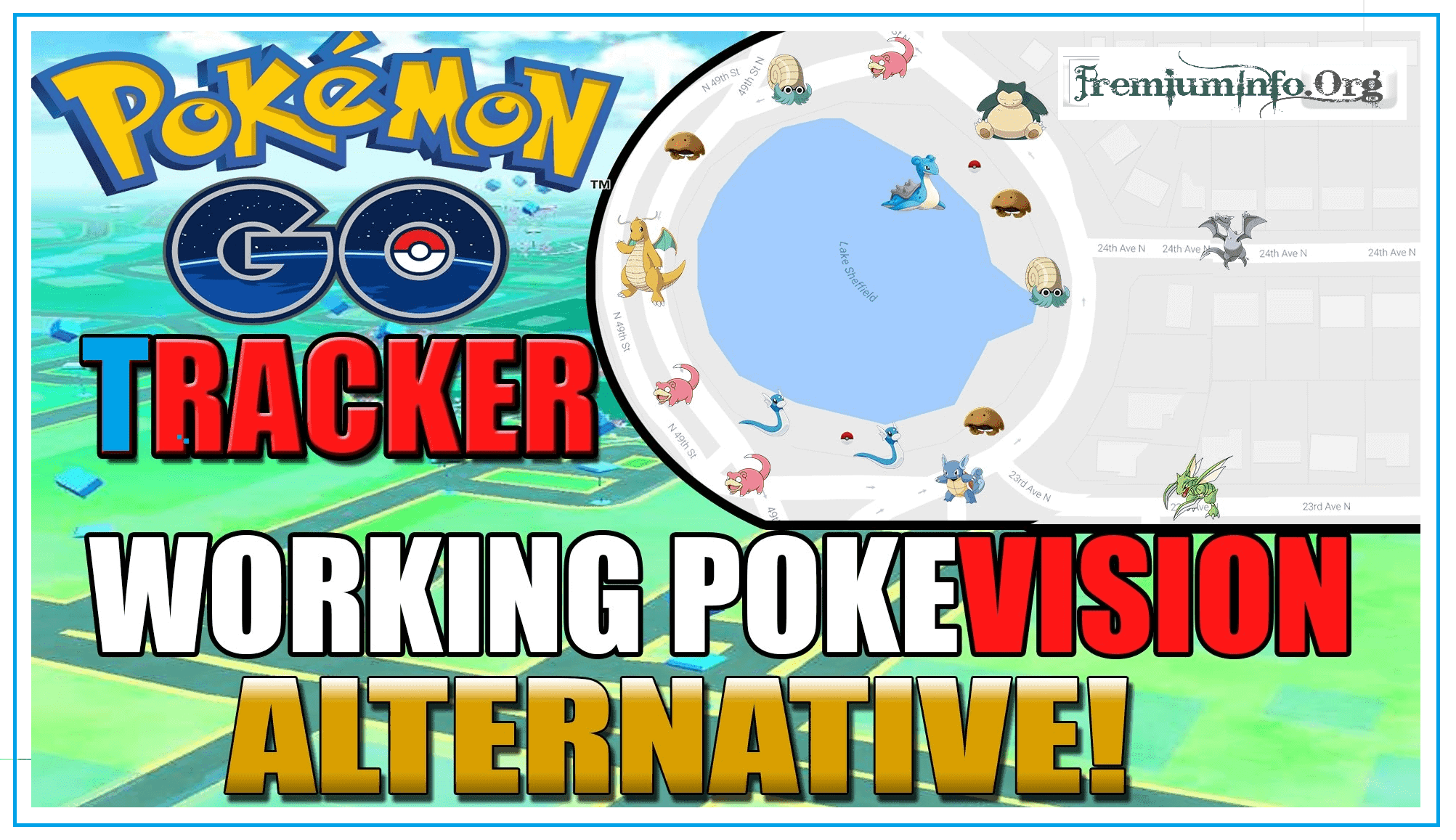 We are here with Top 10 PokeVision Alternatives. You can use this to capture, battle train. This helps your performance better. The most crucial work is to catch Pokemon's which won't be available everywhere, so the hardest part is to find your favorite Pokemon.
Best 10 Best PokeVision Alternatives!
PokeVision is one of the best apps which help you to find capture Pokemon's. It displays the location nearby Pokemon Area on a map. However, it will just show you the location but won't help you capture one. There are few of the best alternatives for PokeVision that you might definitely like. So, without wasting time anymore, let's get started.
1. Poke Eye:
Poke Eye stands at #1 on our list probably the best alternative for PokeVision. The Pokemon available nearby you will be marked viewed on the map.
The app displays a real-time Pokemon Location so you won't miss any Pokemon. Just install the app – track your location – App will scan nearby area – Ready! As simple as that! You also get chat room feature you must definitely try this one.
2. PokeMesh:
PokeMesh simply displays you a map of all Pokemon available near you with distance. Here the app also displays "TIME", for how long the Pokemon would be available.
You may filter or make changes according to your convenience. You can also make this app run in the background. Get notified whenever your favorite Pokemon is available. The app also has Pokedex Page alliance that allows you to make specific Pokemon Search. Additionally, know the last seen of any Pokemon.
3. PokeHuntr:
PokeHuntr also tracks Pokemon including the uncommon ones. The app won't view you irrelevant stuff or something overwhelming, so your work is easy.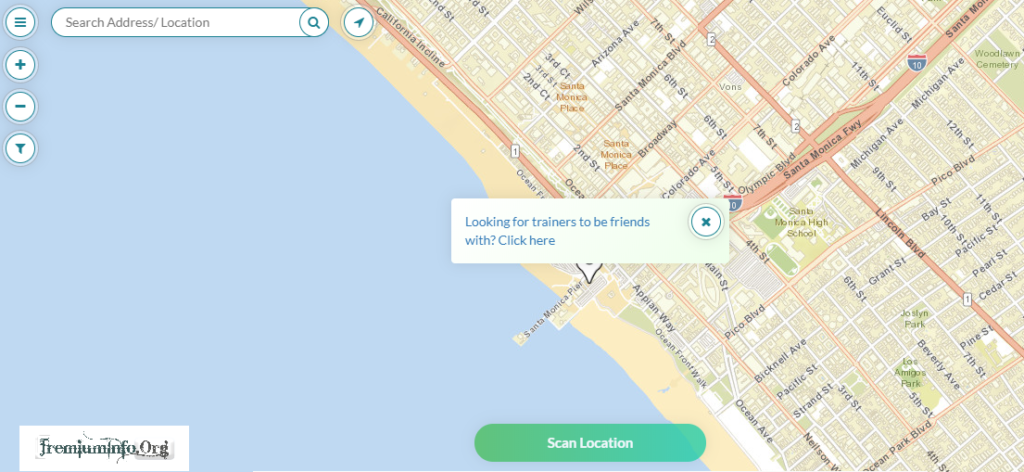 The app also offers you Guide. PokeHuntr really hunts best Pokemon's where you can give your preferences too. According to me, I found the User Interface a bit less than Excellent, Average. It works really well but UI seems to be complicated if there's a Pokemon Flood around you. But the overall perfect alternative for PokeVision.
4. PokeFinder:
A light-weighted Pokemon Locator. PokeFinder is simply an online community you will find a well-designed map. The Tracer is quite impressive capable of searching Pokemon.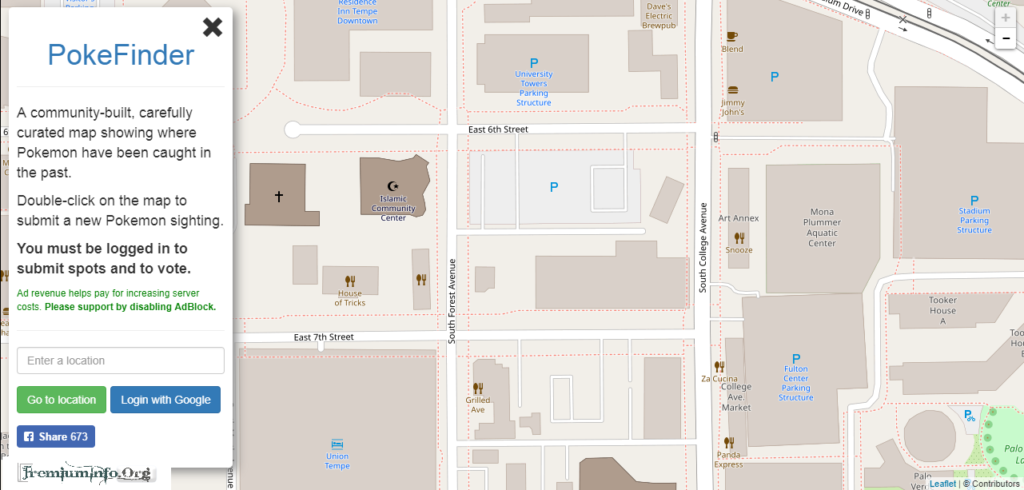 To use this tool just double click on their map – enter your location – search for Pokemon. But you need to sign in using Google Account in order to grant or enjoy all services. But that's not a big deal. Efficient Impressive!
Visit Here
Also Read: How To Use Nox App Player To Play Pokemon Go on PC
5. PokeAlert:
PokeAlert is considered the most trusted favored app by Pokemon Go Lovers. This app is damn smart specially designed to find the rarest ones.
PokeAlert finds the rarest ones no matter how hard they are deeply hidden. Additionally, the app notifies you whenever there are rare species found. You can set filters as well as view time of Pokemon. Plain Simple yet Powerful!
6. Pokemon Radar:
One more PokeVision alternative for Android iOS. The app is probably similar to previously discussed ones. But the only unique thing you get here is a cute Pokemon cartoon figure indicating location.
The app consists of Despawn counter that informs players how long a Pokemon will be present. The tool is satellite map based hence updated. The app is simple, useful efficient.
7. PokeDetector:
A compact app capable of detecting notifying. PokeDetector is an ideal alternative to PokeVision. The app detects Pokemon's nearby. But here you need to create an account by signing up.
Once your account is made, you will be notified whenever there's a new Pokemon. Rare as well as Common ones can be found on this Detector. Just apply filter according to it.
Also Read: Best Sites To Download Cracked iOS Apps For iPhone, iPad and Mac
8. Pokemon OnMap:
Pokemon OnMap is an efficient fast working app that allows you to find Pokemon's. Just locate yourself make a quick search. Over here you also get Walking directions via Google Maps in order to catch Pokemon.
9. Go Tools for Pokemon Go:
Go Tools for Pokemon Go is an interactive Pokemon tracking map-based app that allows you to search Pokemon's. Often considered as, one of the finest PokeVision Alternatives. The app also figures out accurate Pokestops.

Additionally, the app offers you CP or Evolution Calculator. By using the calculator you can calculate power level current status of your Pokemon. Here also you get a filet inbuilt.
Visit Here
10. PokeVS:
PokeVS isn't on top because of lack of search function. The tool lets you search Pokemon's easily. By saying "Lack of Search function", we mean that you won't be able to filter Pokemon's i.e. it depends on your luck to find rare ones. You won't be able to filter your favorite Pokemon's. However here you don't need to sign up for using this tool. The tool also searches rare ones but luck factor matters here.
Note:
Few of the images included on the post are from unsigned or unlogged mode so we nowhere specify our location.
Conclusion:
So these were the Top 10 Pokevision Alternatives. The list is not ranking an app above rest or promoting someone. The list is purely based on research reviews. Few might have 3-star ratings but we should focus on their work. Choose the best for you let us know which one you liked the most. If you have any trouble or issue faced feel free to contact us via Comment Section. We will try to reach you as soon as possible.