Have you got a new gaming setup or PC? Wanna check its strength & capabilities? Well for such purpose games are the best CPU Intensive Games options. Games are amongst the best option because they utilize everything like RAM, ROM, Graphics, etc. In simple words, games can be the best way to corner your PC to the last level.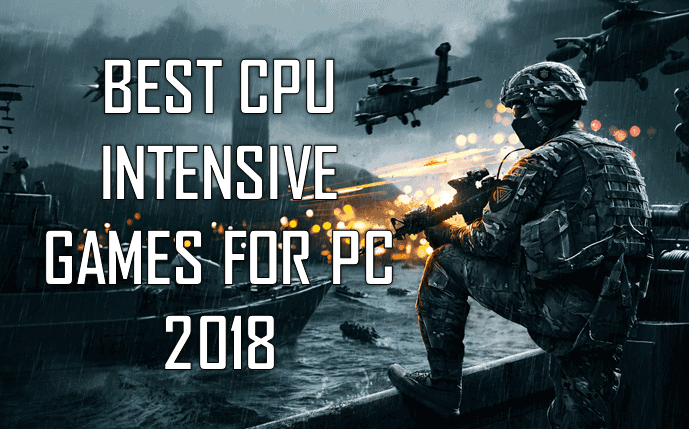 But not every game can make such effective checking. For that, you need to play heavy CPU intensive games that actually need components for better performance. Usually, people want to check their PC's speed & capability but ordinary software isn't the best choice.
Also Read: Best Sites to Download Cracked PC Games For Windows 7/8/8.1/10
CPU Intensive games consume a lot of RAM as well as the graphic to manage visuals. Such games also use High definition audio that makes the game more realistic & amazing. Intensive games are high fps playing games, so you can check your system's strength just by playing these games & what fps category they are running. Are you thinking to try 1? Well don't worry, we have come up with a list of few of the best CPU Intensive games that would surely challenge your PC.
Most CPU Intensive Games for PC 2023!
1. GTA 5
GTA or Grand Theft Auto 5 is a well-known gaming series & you might have probably heard about it. The game's series was popular since it's launch & people liked it because at that time it was a new concept similar to WatchDogs. GTA 5 has been in demand after September 2013 (initial release).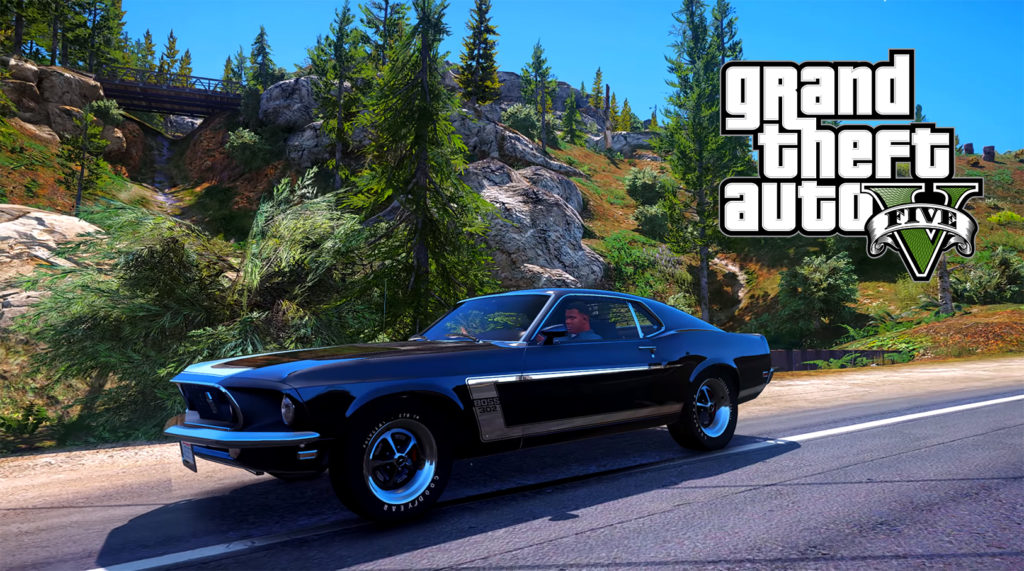 Even in 2020, this game looks surprisingly good as the other recent AAA titles now. The graphics on this game are one of the top class plus point and to produce that kinda performance to the game, the CPU and GPU are highly consumed.
GTA 5 comes under CPU intensive games ranging from PlayStation, Xbox to other consoles, including PC. However, the initial release version wasn't compatible for every system but the developers have fixed it. GTA 5 requires Hard Disk Space from 65 GB to 72 GB & minimum 4GB RAM.
Are you going to download this game from uTorrent? Well, we have got a way to download it as fast as possible by increasing uTorrent Speed. So know how to increase uTorrent Speed!
Download GTA 5 From
2. Resident Evil 7
If you are a gamer loving horror or nerve seizing games then this can be the perfect one for you. Resident Evil is also a series of the game with really scary graphics as well as sound effects.
The storyline is quite realistic & biohazard series is really amazing. The story is linear, simple yet scary, you are a guy who is finding his missing wife. You have to find your wife while you are stuck in a really creepy & weird building. You need to survive by killing monsters (nasty looking creatures), find clues & unlock doors.
After all, you definitely need a tough enough PC in order to play this game. However, the hard disk space required here is quite less as compared to GTA. Here you need a minimum of i5 processor, 8GB RAM & 25 GB Hard Disk Space. Well, your RAM & graphics card is gonna challenged by this game.
Download Resident Evil 7 From
3. Call Of Duty: Black Ops 4
You might have definitely heard about COD or Call Of Duty series. The series is entirely based on the first-person shooter & comes under war games. COD has been developing many versions like classic, modern warfare, ghost, advanced warfare, etc. Black Ops 4 was released in the year 2018.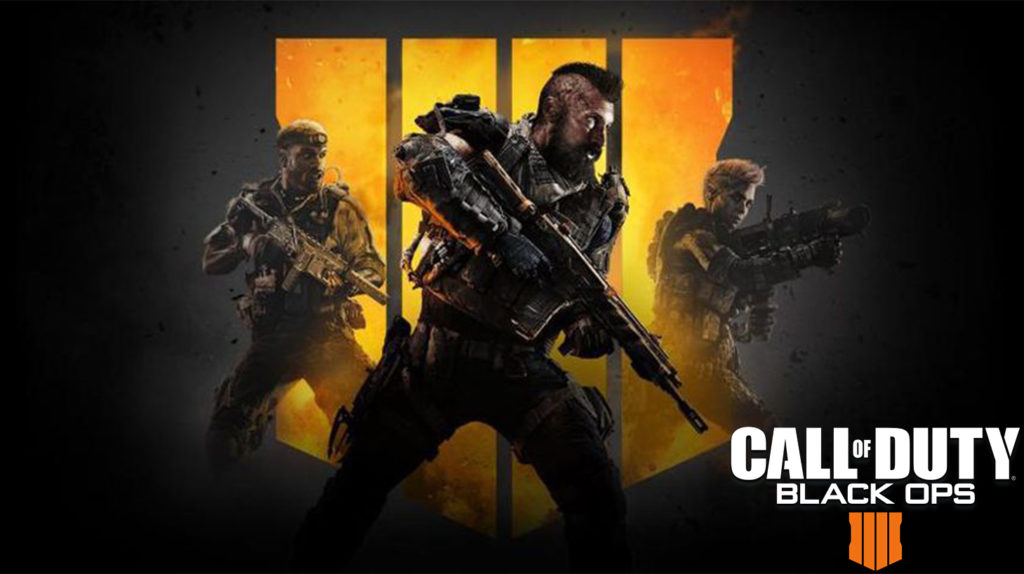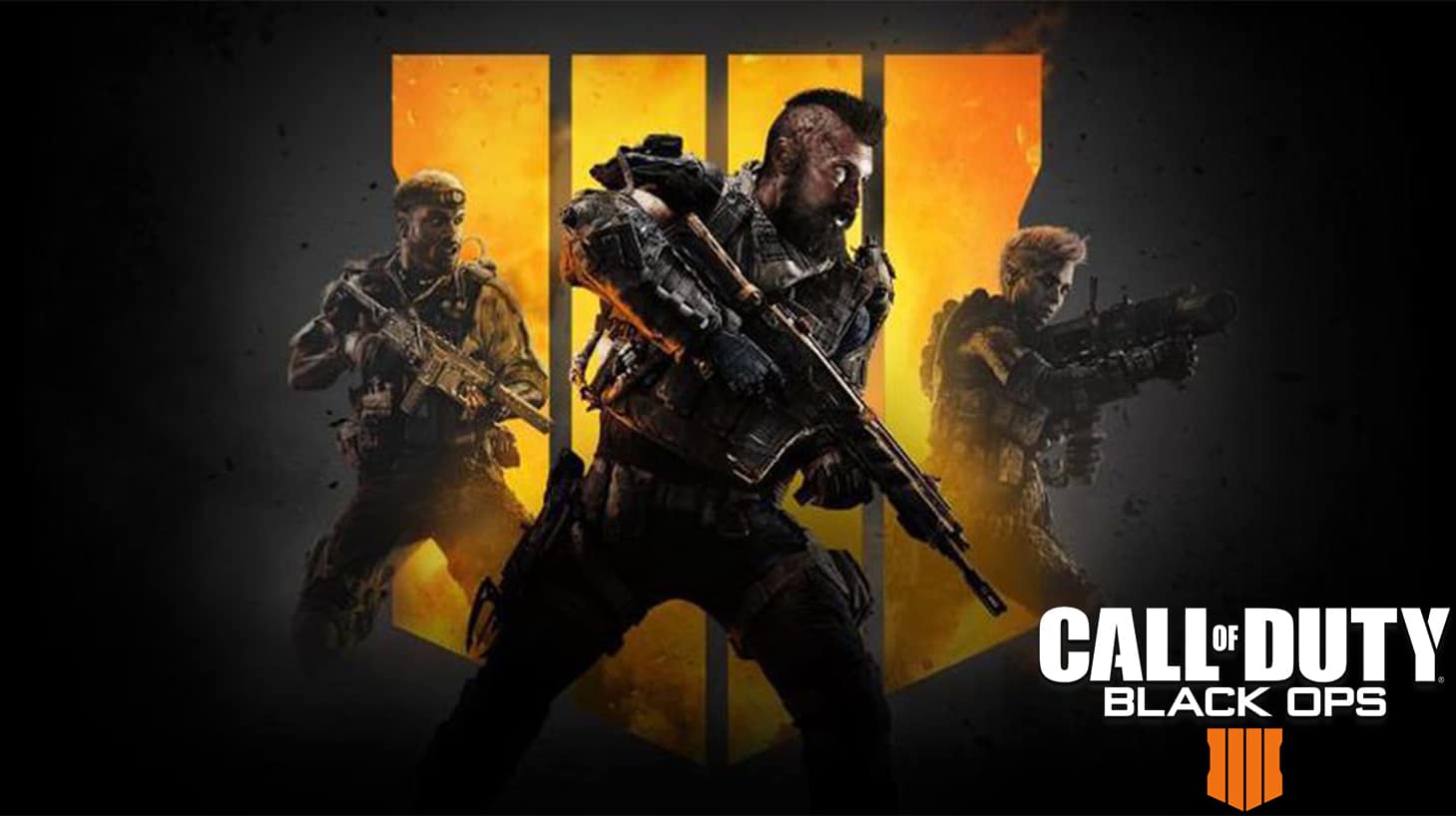 However, people didn't love this version as compared to the previous ones. According to me the reasons might have been requirements & storyboard being lengthy. The graphics are damn great & creates an outer space experience too. In the game, human's are colonizing other planets & this eventually starts a Black Ops against Earth. The game storyline is excellent & approximately 70% of people liked this game.
However, you definitely need at least Intel Core i3-3225, 8 GB RAM & Hard Disk Space of 70 GB. Surely this will challenge your PC. You may also go for COD Black Ops & Advanced Warfare versions. Gamespot Rating:8/10. You may also try Battlefield series!
Download COD Black Ops 4 From
There's no Android or iOS version of COD, but there are few basis graphic looking ones. Well, why don't crack or hack those games easily? Get every Android cracked game.
4. Assassin's Creed Odyssey
Assassin's Creed is also one of the most popular game series with a lot of people who love it. The concept of this game is open according to its name "Assassin". Odyssey version got a lot of Positive reviews & ratings.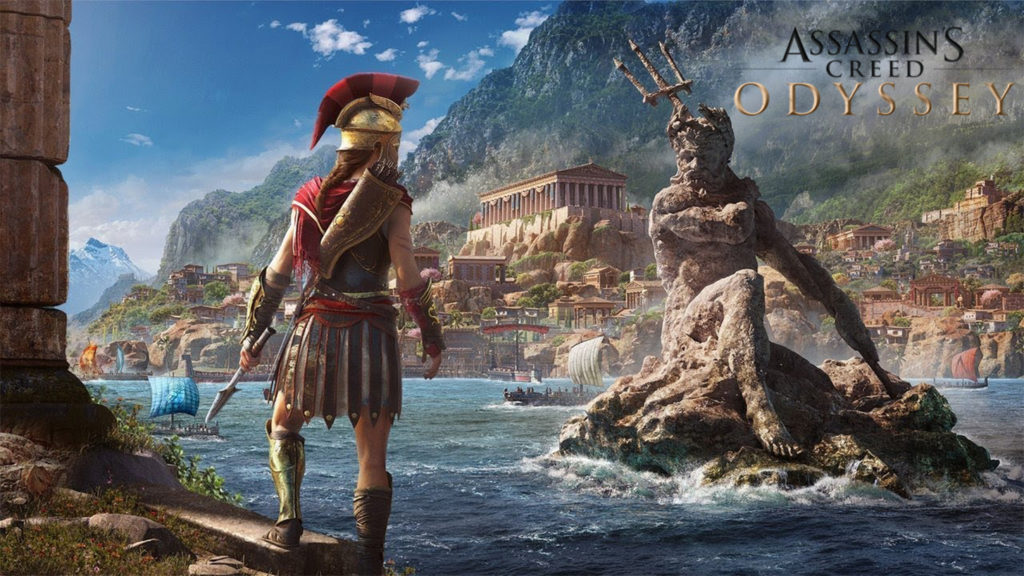 Find uncharted locations, uncover hidden treasures, or cleave your way through entire fleets in naval battles. Customize the look of your ship, upgrade weaponry to suit your strengths, and recruit crewmembers with unique perks, tailoring naval combat to your style.
The game really requires a strong PC as the requirements are heavy. In order to run this game on your PC, you will need at least 4GB Graphic Card, 6 GB RAM, i5 Processor & 50 GB Hard Disk Space.
Download AC Odyssey From
5. Mortal Kombat 11
Mortal Kombat is a fighting based game & if you love fighting games this game can be best for you. Also, this new game was released with more items, costumes, characters & stages as compared to their previous game.
The all-new Custom Character Variations give you unprecedented control of your fighters to make them your own. The new graphics engine showcases every skull-shattering, eye-popping moment, bringing you so close to the fight you can feel it.
You will also find that the graphics quality of this part "11" is better than it's predecessors. Your PC must have the minimum of few of these things, 6GB RAM, 2GB Graphics & 60 GB Free Disk Space.
Well, do you love XBOX Games? If yes, then don't buy an XBOX Console because you can play it on your PC.
Download Mortal Kombat 11 From
6. Crysis 3
Crysis is one of the best hardware demanding back at the time when it's released in 2007. And the 3 part of this game was released in 2013 but it's still a nightmare for many users.
Graphics are outstanding. especially when you are introduced to the world in which you have to play. The environment is fully enriched. The storyline is also awesome, of course, it's the Crysis series but I personally found this game to be my favourite among all other games of the Crysis series.
The gameplay is challenging with aliens and humans combined the combat is different and you have to adapt to both of the enemies to be able to take them out. Stealth is the best way but its also the toughest way.
Talking about PC games, some games are also available on Android & iOS. So, why not play them on PC as well. Yes! Emulators are a great source for playing mobile games your PC. So, why don't you check out Best iOS Emulators for PC & Best Android Emulators to Run Apps on PC?
Download Crysis 3 From
7. Anthem
This game has recently launched and one of the main selling point for this game is the ultimate graphics and visual quality. Also, this game requires high-end gaming pc to run normally.
Even in some high-end gaming pc, this game struggles to run at ultra quality settings. Also, Anthem's vast, ever-changing world features like unpredictable conditions, hazards, and enemies are pretty great on this game. Take on Challenges as a Team and join with up to three other players and venture into danger with combat that rewards teamwork.
Anthem minimum requires i5-3570 processor or AMD FX-6350, 8GB ram, 2GB graphics and 50GB hard drive to run.
Download Anthem From
8. Shadow of the Tomb Raider
One of my all-time favourite game franchise is the Tomb Raider series. I've been playing this game ever since the Tomb Raider Anniversary released. And year by year Tomb Raider became most graphics-intensive AAA game.
Shadow of the Tomb Raider has an ultra-realistic open world filled with awesome wild animals and terrifying enemies. And the gameplay is also one of the best I've played so far.
And if you can afford a latest RTX Nvidia graphics card, this game is built with RTX-exclusive real-time raytracing in mind, for those who want the bleeding edge of technological innovation.
Download Shadow of the Tomb Raider From
Also Check: 13 Best Board Games for Teenagers
9. Quantum Break
Quantum Break is a time manipulation based game. In the game, you as a player are "Jack Joyce", a man with time manipulation powers. You can freeze time & things expect yourself temporarily. Using this power you have to defeat enemies, escape, etc.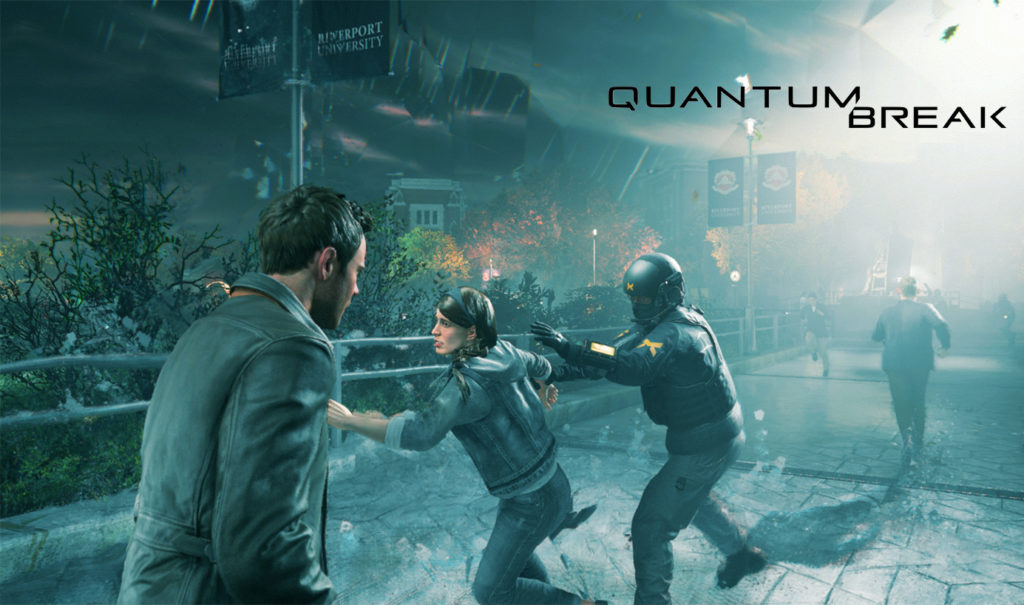 The game is entirely based on Imagination. Also the main antagonist "Paul Serene" has got all abilities in order to freeze time, his speed is as fast as lightning. The overall graphics of the game is awesome. Over here you need RAM up to 8GB, i5 processor or above & 55 GB free Hard Disk Space.
Download Quantum Break From
10. Far Cry 5
Far Cry 5 is a game who will definitely punish your Graphics Card. The storyline is a bit complicated so we won't discuss it. However, you can build your own character & customize them too. Take on adventurous missions, planes, vehicles & epic fights.
Also, check your gaming abilities & stealth skills by sniping out enemies. The game consumes a lot of RAM & Graphic Card, so definitely an intensive game. Far Cry 5 requires minimum 8GB RAM, i5 processor & 50 GB Hard Disk Space. Overall an awesome visuals & graphics game.
Download Far Cry 5 From
11. Forza Horizon 4
Forza Horizon franchise is pretty popular when it comes to high CPU and GPU demanding games since they only can be played in a high gaming pc.
Though it's not leaps and bounds greater than Forza Motorsport 7 from a technical perspective, Forza Horizon 4 does amp up the Forza franchise's general beauty. By taking its cars off the racing circuit and onto the roads and open fields of the United Kingdom, Forza is endowed with a whole new dimension of environmental splendour.
All the graphical effects of Motorsport 7 are here, with the added benefit of colourful plains, lush woods, snowy mountain tops, and so many other biomes that all add an earthy richness to the franchise's already top-tier weather effects and visuals. Just be sure your PC has quality specs so that you can get the most out of Horizon 4.
Download Forza Horizon 4 From
Few more games:
There are many AAA games are super fantastic in ultra graphics and here are some of the honourable mentions when it comes to high CPU and GPU Usage.
| | | | |
| --- | --- | --- | --- |
| S.No. | Name | Size | Minimum RAM |
| 1 | FallOut 4 | 30 GB | 8 GB/ 2GB Graphics |
| 2 | Witcher 3 | 40 GB | 6 GB |
| 3 | Dishonored 2 | 60 GB | 8 GB |
| 4 | The Division | 40 GB | 6 GB |
| 5 | Deus Ex: Mankind Divided | 45 GB | 8 GB |
| 6 | BioShock the Collection | 70 GB | 4 GB |
| 7 | HellBlade: Senua's Sacrifice | 30 GB | 8 GB |
| 8 | Destiny 2 | 68 GB | 6 GB |
| 9 | WatchDogs 2 | 25 GB | 6 GB |
| 10 | Battlefield 5 | 50  GB | 8 GB |
Conclusion:
These were few of the Best CPU Intensive games for PC. We have listed only the best, enjoyable & system challenging games. Try them out & see whether your PC is tough enough. Let us know which game was best & if we have missed someone, let us know via the Comment Section.