Have you got a new gaming setup or PC? Wanna check its strength & capabilities? Well for such purpose games are the best options. Games are amongst the best option because they utilize everything like RAM, ROM, Graphics, etc. In simple words, games can be the best way to corner your PC to the last level. But not every game can make such effective checking. For that, you need to play a heavy CPU intensive games that actually needs components for better performance. Usually, people want to check their PC's speed & capability but ordinary software isn't the best choice.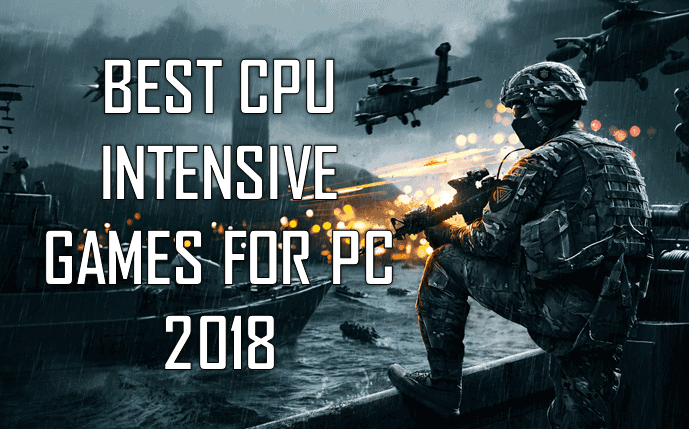 CPU Intensive games consume a lot of RAM as well as the graphic to manage visuals. Such games also use High definition audio that makes the game more realistic & amazing. Intensive games are high fps playing games, so you can check your system's strength just by playing these games & what fps category they are running. Are you thinking to try 1? Well don't worry, we have come up with a list of few of the best CPU Intensive games that would surely challenge your PC.
Most CPU Intensive Games for PC 2019!
1. GTA 5:
GTA or Grand Theft Auto 5 is a well-known gaming series & you might have probably heard about it. The game's series was popular since it's launch & people liked it because at that time it was a new concept similar to WatchDogs. GTA 5 has been in demand after September 2013 (initial release).
GTA 5 comes under CPU intensive games ranging from PlayStation, Xbox to other consoles, including PC. However, the initial release version wasn't compatible for every system but the developers have fixed it. GTA 5 requires Hard Disk Space from 65 GB to 72 GB & minimum 4GB RAM.
Are you going to download this game from uTorrent? Well, we have got a way to download it as fast as possible by increasing uTorrent Speed. So know how to increase uTorrent Speed!
2. Resident Evil 7: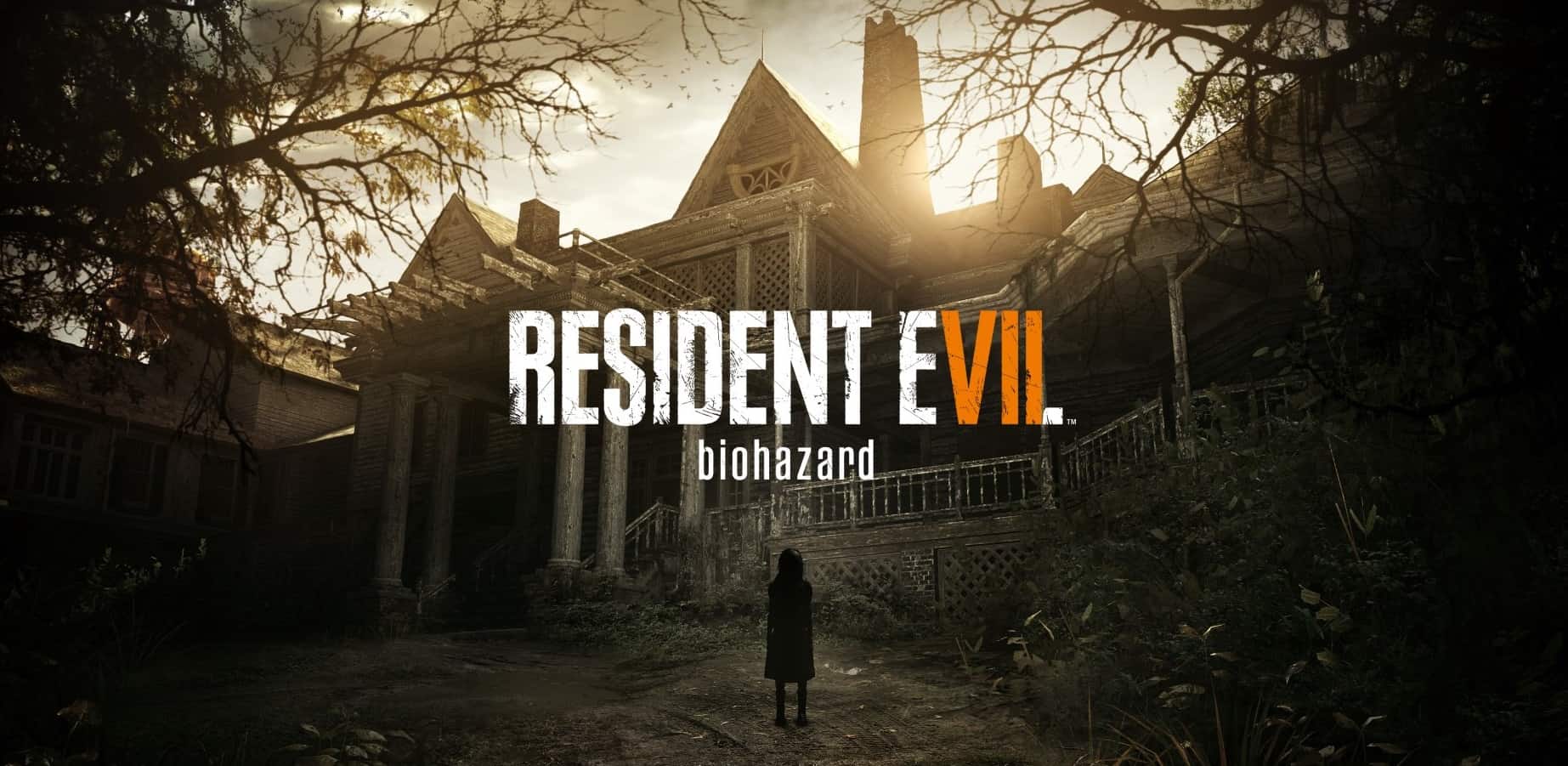 If you are a gamer loving horror or nerve seizing games then this can be the perfect one for you. Resident Evil is also a series of the game with really scary graphics as well as sound effects. The storyline is quite realistic & biohazard series is really amazing. The story is linear, simple yet scary, you are a guy who is finding his missing wife. You have to find your wife while you are stuck in a really creepy & weird building. You need to survive by killing monsters (nasty looking creatures), find clues & unlock doors.
After all, you definitely need a tough enough PC in order to play this game. However, the hard disk space required here is quite less as compared to GTA. Here you need a minimum of i5 processor, 8GB RAM & 25 GB Hard Disk Space. Well, your RAM & graphics card is gonna challenged by this game.
There's a way to avoid uTorrent & download it via IDM. Yes! IDM is also quite amazing software. So know how to download uTorrent files using IDM.
3. Call Of Duty: Infinite Warfare: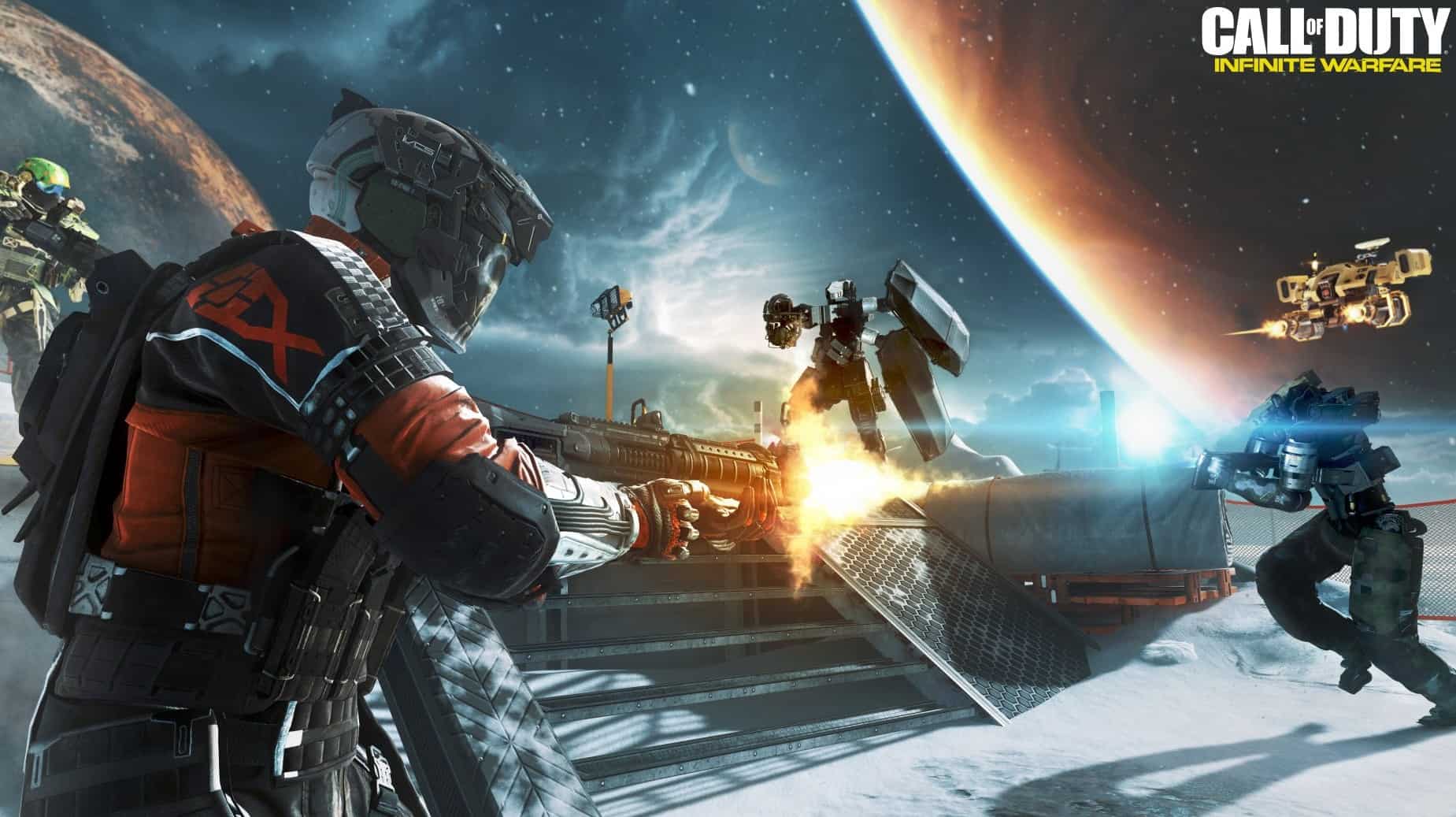 You might have definitely heard about COD or Call Of Duty series. The series is entirely based on the first-person shooter & comes under war games. COD has been developing many versions like classic, modern warfare, ghost, advanced warfare, etc. Infinite Warfare was released in the year 2016. However, people didn't love this version as compared to the previous ones. According to me the reasons might have been requirements & storyboard being lengthy. The graphics are damn great & creates an outer space experience too.
In the game, human's are colonizing other planets & this eventually starts an Infinite Warfare against Earth. The game storyline is excellent & approximately 70% of people liked this game. However, you definitely need at least Intel Core i3-3225, 8 GB RAM & Hard Disk Space of 70 GB. Surely this will challenge your PC. You may also go for COD Black Ops & Advanced Warfare versions. Gamespot Rating:8/10. You may also try Battlefield series!
There's no Android or iOS version of COD, but there are few basis graphic looking ones. Well, why don't crack or hack those games easily? Get every Android cracked game.
4. Assassin's Creed Syndicate: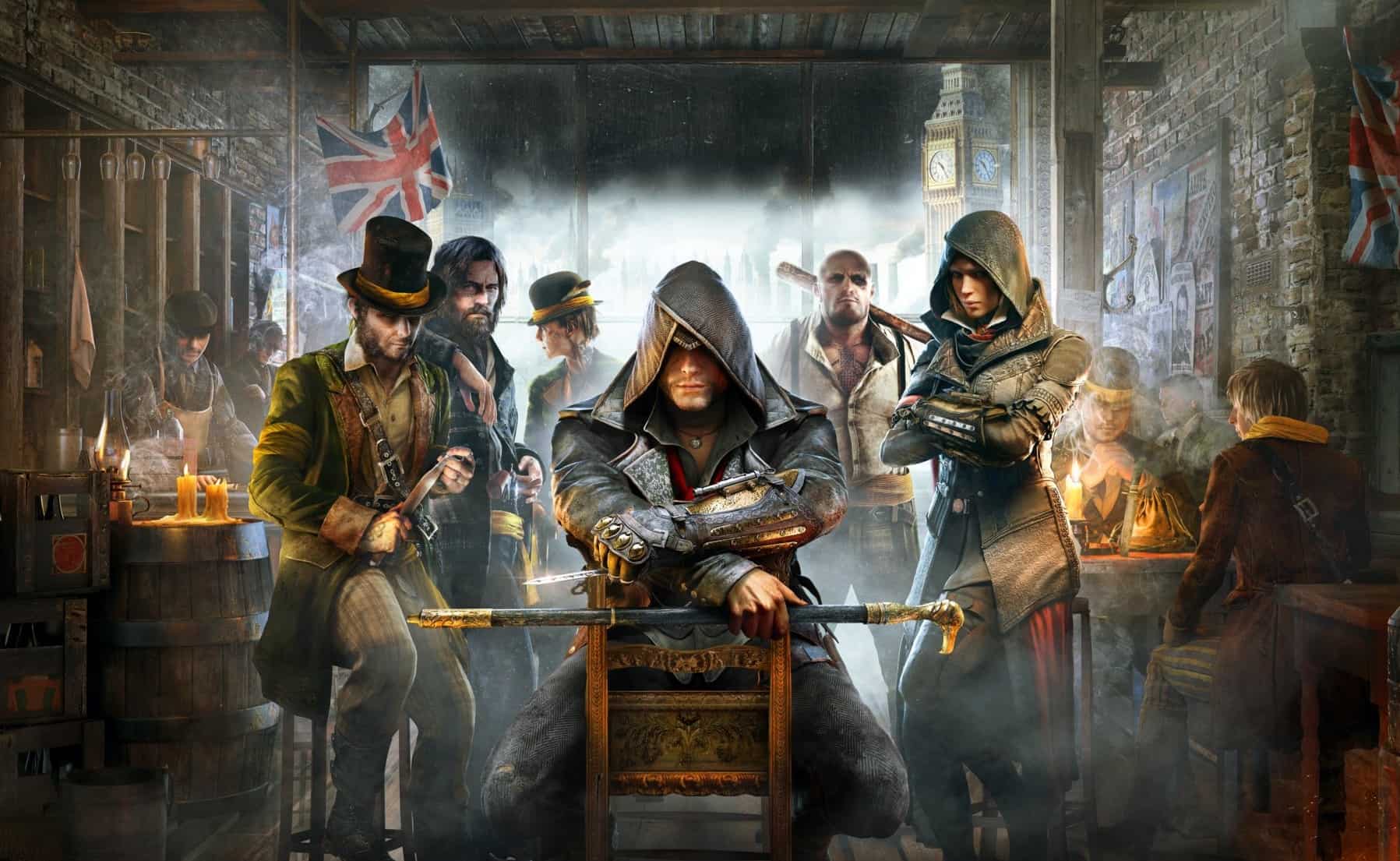 Assassin's Creed is also one of the most popular game series with a lot of people who love it. The concept of this game is open according to its name "Assassin". Syndicate version got a lot of Positive reviews & ratings. The game really requires a strong PC as the requirements are heavy. In order to run this game on your PC, you will need 2GB Graphic Card, 6 GB RAM, i5 Processor & 50 GB Hard Disk Space.
Playing these games will surely want you to be comfortable. So for gaming purpose, there are many Gaming Chair's available. Well if you don't know what do this chairs mean & why should you invest money in it. Know Top 10 features to look for in a gaming chair
5. Tekken 7:
Tekken 7 is a fighting based game & if you love fighting games this game can be best for you. Also, Tekken just develops fighting related games. The game was released with more items, costumes, characters & stages as compared to their previous game. You will also find that the graphics quality of this part "7" is better than it's previous one. Your PC must have the minimum of few of these things, 6GB RAM, 2GB Graphics & 60 GB Free Disk Space. Well, do you love XBOX Games? If yes, then don't buy an XBOX Console because you can play it on your PC.
6. FIFA 18 PC:
This is an additional game in our list but deserves a spot. However the Core processor won't be a big deal for this game but RAM, Graphics & Hard disk might. The game is basically a football season with everything about football/soccer world. If you are a soccer fan then you should surely play this game. FIFA 18 features Cristiano Ronaldo as their cover page. The game also consists of every player's random animated reaction & fueled with every player's tricks & skills. A must try the game!
Talking about FIFA 18, the game is also available on Android & iOS. Well, you can try emulators for both on pc. Yes! Emulators are also a great source for checking your PC. So, why don't you check out Best iOS Emulators for PC & Best Android Emulators to Run Apps on PC?
7. TitanFall 2:
Titanfall 2 is a first-person shooter game based on a campaign that explores the bond between Pilots & Titans. However you won't find this game easily, but you may find it on oceanofgames.com. The game is robotic based & requires a tough PC. Titanfall requires the minimum of 8GB RAM, i3-6300t Processor, 2GB Graphics & 45 GB free Hard Disk Space. However, the recommended Graphics Card is around 6 GB. The game also requires player skills to kill enemies & face all titans. A must try the game!
8. PREY:
PREY takes you in 2032 where you have been sent to Talos Space Station, a station which is orbiting the moon. You are in an experiment of altering humans but things have gone wrong. Your station has been attacked by Aliens & you now need to survive against these creatures. You are the savior now, future of Human's & Talos is in your hand. It's a DO or DIE situation. The game needs a minimum of 8GB RAM, i5 Processor, 4GB Graphic & 20 GB Hard Disk Space. Your PC needs to be at least matching these requirements because there are many powers that need to be performed by the graphics card. Things like flying, hopping for several meters, athletic, etc. So to perform such visuals your PC must be good.
9. Quantum Break:
Quantum Break is a time manipulation based game. In the game, you as a player are "Jack Joyce", a man with time manipulation powers. You can freeze time & things expect yourself temporarily. Using this power you have to defeat enemies, escape, etc. The game is entirely based on Imagination. Also the main antagonist "Paul Serene" has got all abilities in order to freeze time, his speed is as fast as lightning. The overall graphics of the game is awesome. Over here you need RAM up to 8GB, i5 processor or above & 55 GB free Hard Disk Space.
10. Far Cry 5:
Far Cry 5 is a game who will definitely punish your Graphics Card. The storyline is a bit complicated so we won't discuss it. However, you can build your own character & customize them too. Take on adventurous missions, planes, vehicles & epic fights. Also, check your gaming abilities & stealth skills by sniping out enemies. The game consumes a lot of RAM & Graphic Card, so definitely an intensive game. Far Cry 5 requires minimum 8GB RAM, i5 processor & 50 GB Hard Disk Space. Overall an awesome visuals & graphics game.
11. Final Fantasy XV:
Final Fantasy, the game is completely opposite to its name. The game is full of weird creatures designed to eliminate you. Team up with your friends, get yourself geared up to witness breathtaking missions. Face those beasts & unimaginable foes to reclaim your homeland. The game requires a compact PC to work efficiently. The resolution of this game is high. Minimum requirements of this game are i5-2500 processor/AMD FX-6100, 8GB RAM & 70 GB Hard Disk Space.
Few more games:
| | | | |
| --- | --- | --- | --- |
| S.No. | Name | Size | Minimum RAM |
| 1 | FallOut 4 | 30 GB | 8 GB/ 2GB Graphics |
| 2 | Witcher 3 | 40 GB | 6 GB |
| 3 | Dishonored 2 | 60 GB | 8 GB |
| 4 | The Division | 40 GB | 6 GB |
| 5 | Deus Ex: Mankind Divided | 45 GB | 8 GB |
| 6 | BioShock the Collection | 70 GB | 4 GB |
| 7 | HellBlade: Senua's Sacrifice | 30 GB | 8 GB |
| 8 | Destiny 2 | 68 GB | 6 GB |
| 9 | WatchDogs | 25 GB | 6 GB |
| 10 | Battlefield 1 | 50  GB | 8 GB |
Conclusion:
These were few of the best CPU Intensive games for PC. We have listed only the best, enjoyable & system challenging games. Try them out & see whether your PC is tough enough. Let us know which game was best & if we have missed someone, let us know via the Comment Section.