Everyone hates bloatware's right?! If you don't know what it means, it is a piece of software that comes pre-installed in a device. In today case, it is Onedrive we were gonna talk about. Here are some Easiest Way to Uninstall Onedrive from Windows 10 Permanently.
Yes, onedrive comes pre-installed in each and every Windows 10 operating system. Even the onedrive users does not like it pre-installed, because it automatically starts running at windows startup and it might reduce the pc or laptop performance by always syncing with internet.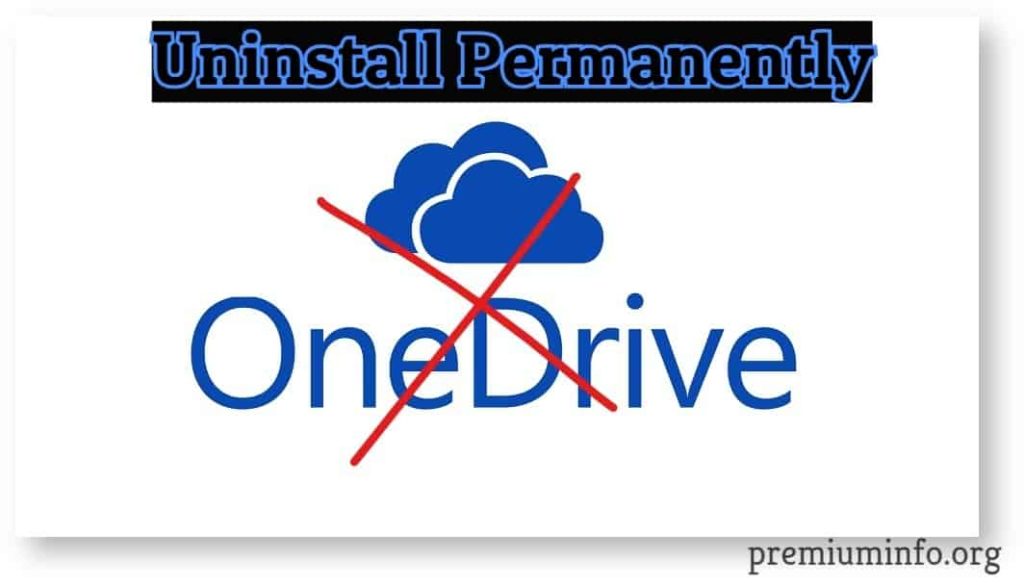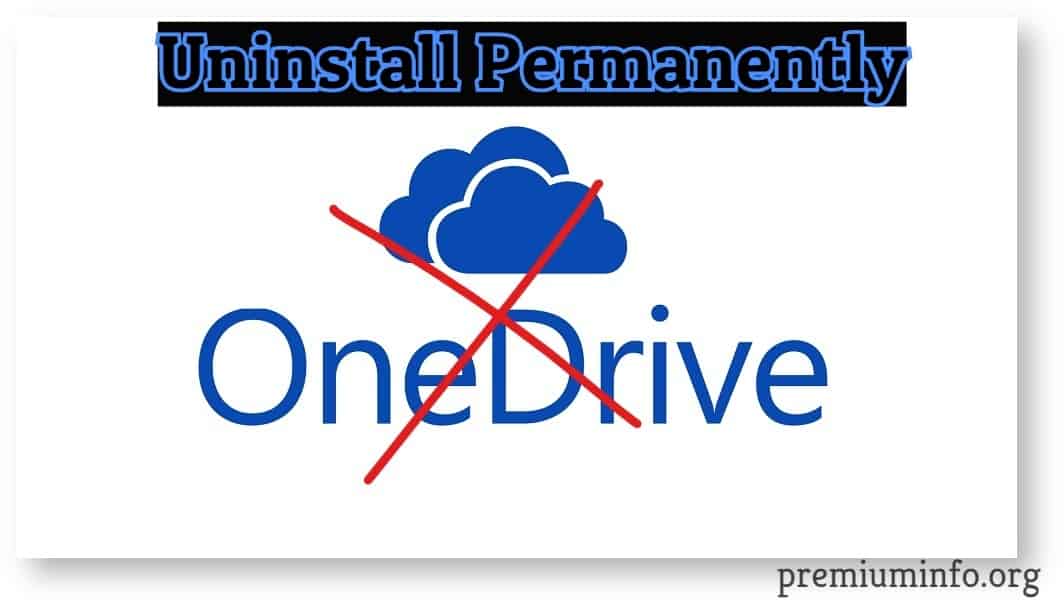 And you can't uninstall onedrive like any other application, since it is tightly integrated with windows 10. That's why I'm here to provide some methods to uninstall or disable the onedrive permanently from windows 10.
Also Check:
Easy Methods to Uninstall Onedrive Permanently
I will provide some best methods to get rid of onedrive from windows 10 from very easiest method to easiest method. You can just follow the easiest method that works for you.
Ultra easy method
This is the very easy and best method that works pretty much all the time. Because you don't need to type in any command or skills to do this.
Steps
Go to settings.
2. Then navigate to Apps > Apps & Features.
3. There you should see the list of application installed on your computer, then search for onedrive and click uninstall.
4. Boom!, Onedrive is permanently uninstalled from your computer.
Very easy method
Again another easy method to uninstall onedrive permanently. Since control panel is used here.
Steps
Press the start button and search for control panel by entering control panel and open it.
Then navigate through Programs > Programs and features.
3. Find the onedrive and uninstall from there by right clicking it.
Easy method
Since some windows 10 does not allow users to uninstall onedrive using above two methods. Here is another method that will definitely work to uninstall onedrive from your computer. And note, this method requires commands, but don't worry it's very easy. Just copy paste the commands.
Also Read: Best Sites to Download Cracked PC Games For Windows 7/8/8.1/10
Steps
Click windows button and search for command prompt.
And open that command prompt as administrator by right clicking it.
Now just copy this code 

taskkill /f /im OneDrive.exe

and paste it in command prompt to force stop the application.
Then again copy and paste this code below according to your version of windows.

For 32 bit Windows 

%SystemRoot%\System32\OneDriveSetup.exe /uninstall

For 64 bit Windows 

%SystemRoot%\SysWOW64\OneDriveSetup.exe /uninstall
5. You will not see any dialog box or prompt for confirmation. But if you search for onedrive on your pc you won't see it. Because it is uninstalled completely.
Disabling onedrive from File explorer without uninstalling onedrive
And this is the method for people who uses onedrive, but they did not want to sync the files on the computer once they are connected to the internet. You can just disable the onedrive from your file explorer and prevent downloading the files.
Steps
Click start and type "gpedit.msc" without quotes and hit enter.
2. Then navigate through Computer Configuration > Administrative Templates > Windows Components > OneDrive.
3. From the right window, double click "Prevent the usage of OneDrive for file storage" and set it to "Enabled".
4. Now you won't see the onedrive folder on File explorer.
Re-installing onedrive
If you want the original default onedrive back for some reason, you can just install the onedrive within your pc without need to download any additional setups.
Steps
Just go to File explorer.
And navigate to Local Disk C > Windows > SysWOW64.
3. From there you can find onedrivesetup.exe and double click it to install the onedrive again.
Conclusion
These are the very easiest methods to uninstall onedrive from windows 10. Most people prefer Google drive, but hey onedrive is Microsoft's own product and ensures maximum security than google. So you can either uninstall or install onedrive easily using the above methods.