Many users are facing issues linked to browser redirection in recent years. Often it's connected to the Yahoo search engine where a browser hijacker redirects the queries to Yahoo search results.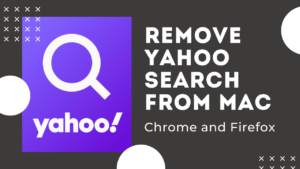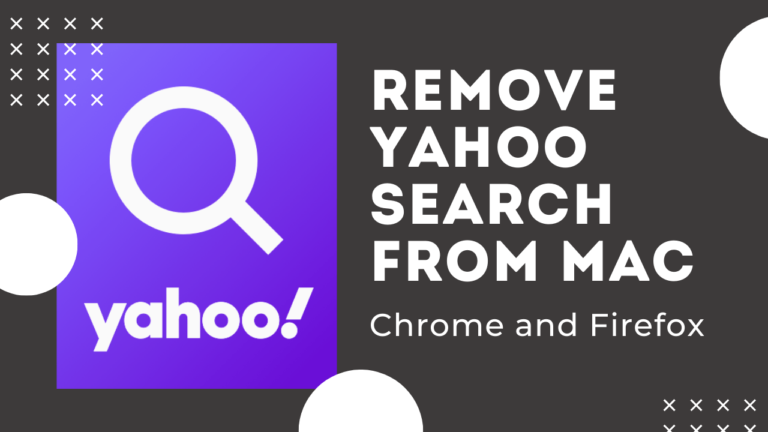 However, you shouldn't be worried about these redirect viruses or malwares; they are not particularly harmful to your computer or device for the short term but you should remove them as soon as possible. 
Yahoo Redirect Virus & Mac 
Browser hijacker often redirects your default browser to the Yahoo search. There's no doubt that Yahoo is one of the popular search engines and why these noxious viruses have targeted Yahoo. 
Most people would not notice this little change or if they do, they'd just ignore it. But if you see things precisely, they're not perfect Yahoo search results either, it's some kind of script which a hijacker has injected to make money through unwanted advertisements. 
This usually happens when a person is not using any kind of internet/browser security while surfing and downloading third-party softwares from unofficial sources. 
You might have also noticed unwanted pop-ups when you visit an untrusted site, these advertising or pop-up scripts often contain viruses that are harmful and may start stealing your data once they are in your computer system. 
How To Remove Yahoo Search From Mac
As explained, these redirect viruses are not usually harmful, but they'll consume your computer resources such as RAM, CPU, and start slowing down your device after a considerable amount of time. 
Below, we have mentioned how to remove Yahoo Search from Mac or Safari. We have also discussed the same for Chrome and Firefox browsers. 
Follow the below settings to remove the malicious process. 
Firstly, go to

Utilities

under

Go

in Mac's Finder Bar. 

Click on

Activity Monitor

. 

Now, you'll see the list of processes that are currently running, search for

Malicious

or unfamiliar processes, and stop them. 

At this point,

Force Quit

to save the changes.  
Now, if you're using the Yahoo Extension, follow the instructions given below. 
Go to the menu and choose

Preferences

. 

Type your preferred

Homepage Address

(such as google.com) in the "general" tab. 

Then, click on the

Search

tab. 

Choose your desired

Search Engine. 

Now, in the extension tab, uninstall

Yahoo Extension

.

Force Quit and launch Safari again to see the changes.
So, these are simple steps to remove Yahoo Search from Mac, let's head over to a few more browsers.
More On: Best Sites To Download Cracked iOS Apps For iPhone, iPad and Mac
How To Remove Yahoo Search From Chrome 
The common objectives of browser hijackers are to use search engines for their profit.  After successful infiltrating, browsers' websites are reassigned to addresses of fake search engines. 
The infiltration can be done onto devices or at the browser level by which a hijacker can modify browser settings such as tracking searches, location, and other private data. 
You might also have noticed redirects to PUAs before (Potentially Unwanted Applications), these are bloated softwares and apps don't need your permission to get into your system, but they do make commissions to the hijacker. 
Below, we have mentioned the solution to get over with these hijackers and Yahoo redirect virus from Chrome.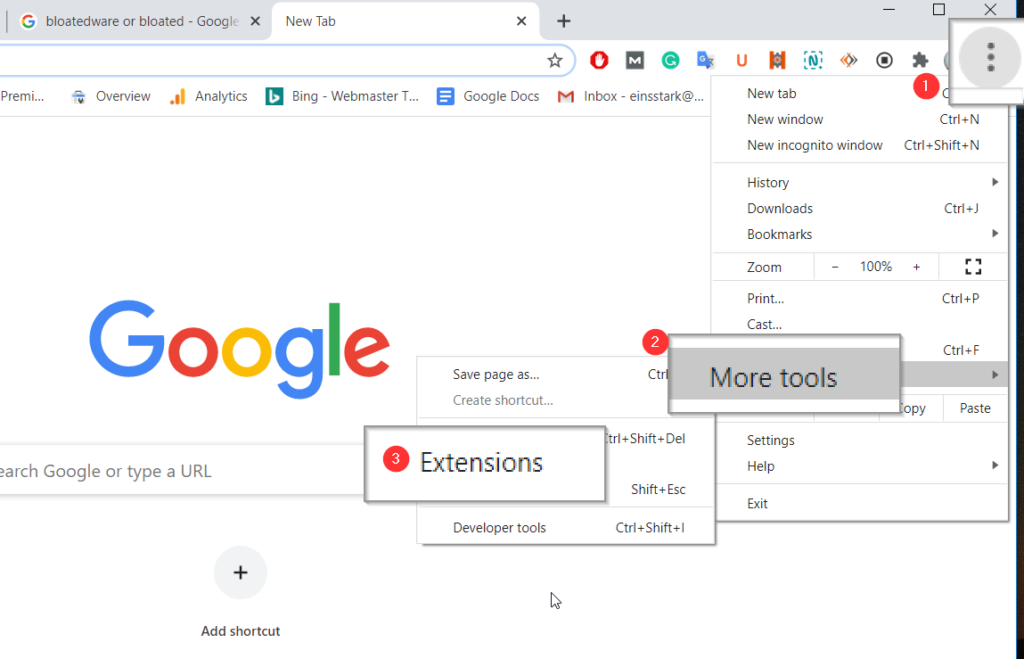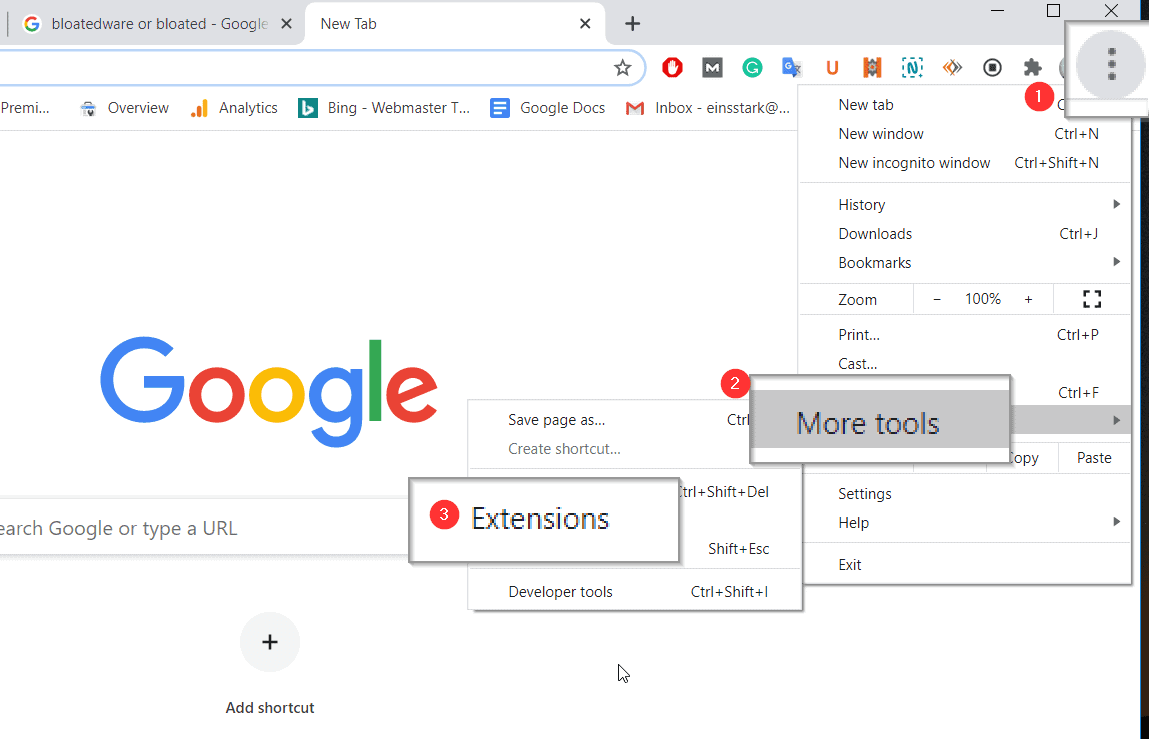 At the top right of

Chrome

, click the three dots. 

Hover the mouse over

More Tools

and select

Extensions.

Now look for

Suspicious Extensions

and Uninstall them. (Hint: Extensions that have a bad rating). 

Force Quit

the Chrome from Task Manager (Windows) or simply close it. 

Launch

Chrome

again to see the changes. 
Now, let's see how to change the default homepage and search engine in Google Chrome. 


At the top left, click on the

Three Dots

. 

Go to

Settings

. 

On the left, click

Search Engine

and choose Google or any other (if you want). 

Just above it, in the

Appearance

, set the custom homepage address. (e.g. google.com).
If still, things are not going on your way, you may want to let Chrome to search for harmful software and clean it. 
Let's see how to do that:-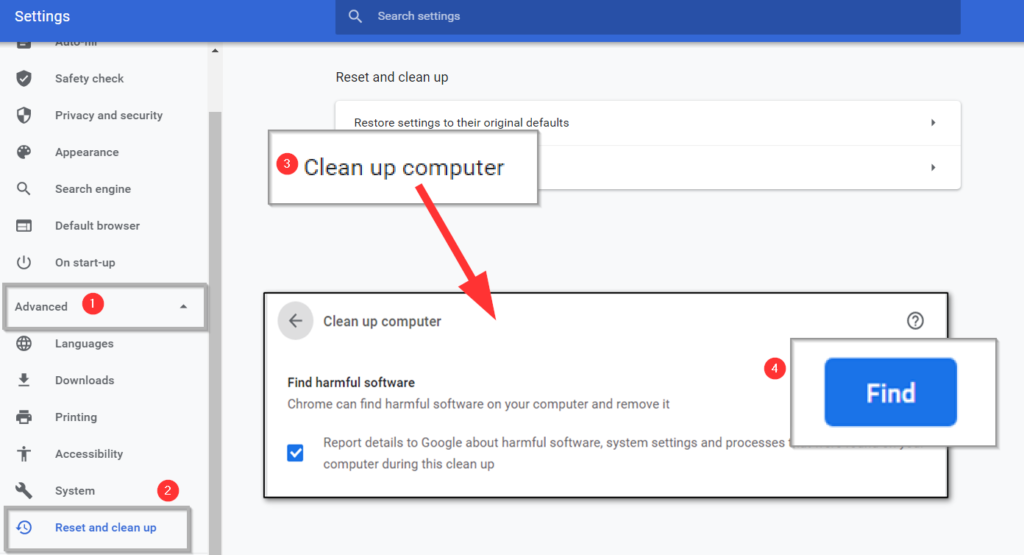 Again, click on

Menu

(three dots).

Go to

Settings

. 

On the left, click

Advanced

. 

Choose,

Reset, and clean up. 

Now, you can either choose "restore settings for their original defaults" or click on

Clean up computer

.
At this point, the device will look for the bloated software that is redirecting to a fake Yahoo search and will remove it automatically. 
Check: How To Enable iTunes Dark Mode on Windows, Mac & Ubuntu
How To Remove Yahoo Search From Firefox 
Earlier, we have learned how to remove Yahoo Search from Mac and Chrome, now let's do the same with the Firefox browser. 
Firstly, we'll see how to change the default homepage and search engine that might have been modified by the Yahoo redirect virus. 
Here's how to do that:- 
In the top right corner, click on the

Firefox menu.

(three horizontal lines) 

Go to

Options

.

On the left, choose to

Search

and select your preferred search engine. 

Finally, go to "Home" and type the

custom URL

of the homepage. (e.g. duckduckgo.com)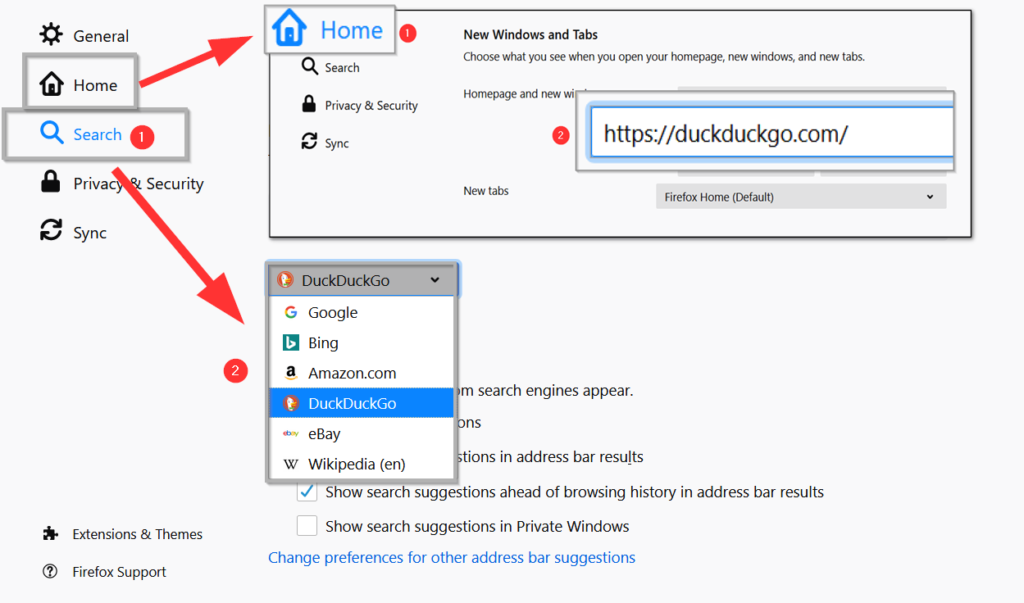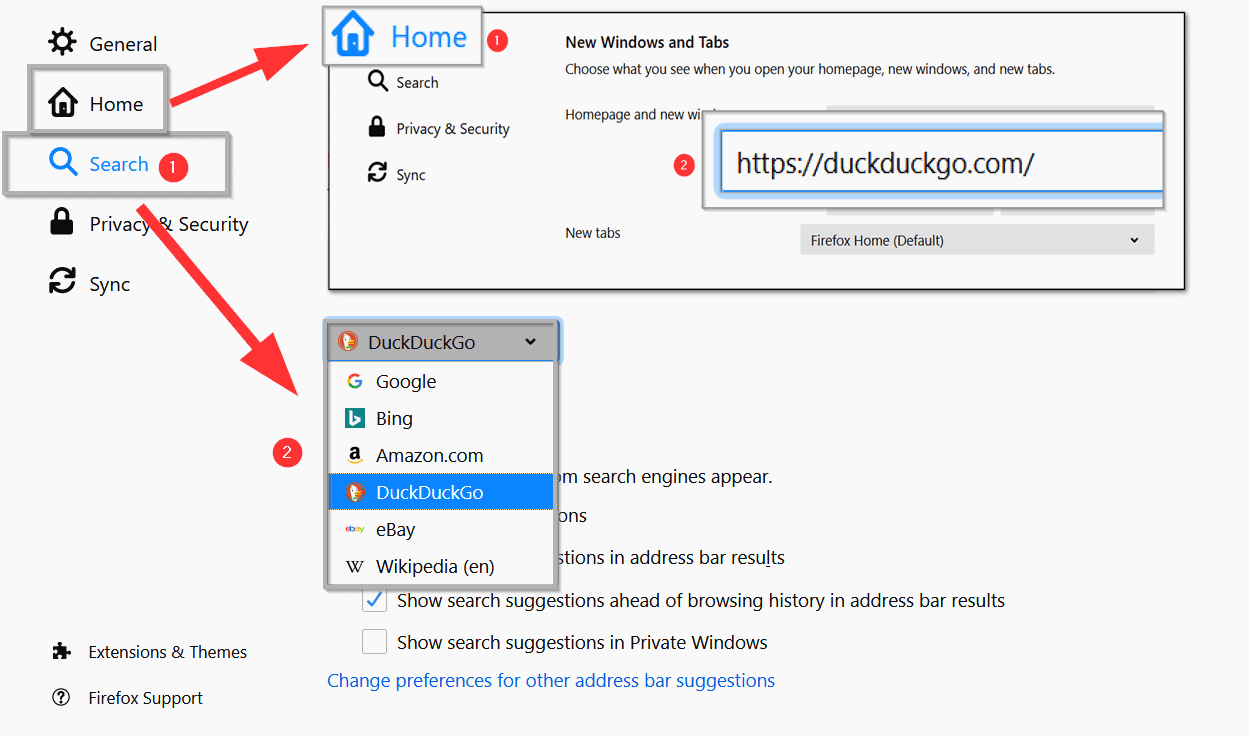 Now, the end steps include searching for malicious extensions and uninstalling them. 
Click on "Firefox Menu" and go to

Add-ons

. 

Look for

malicious

extensions and install them. (Hint: check out their user ratings) 

You may also delete the

cache

and

search history

before closing Firefox. 

Finally,

launch Firefox

to see the changes. 
Conclusion 
So, throughout the article, we have learned what this Yahoo Redirect Virus is and how hijackers are using it for their profit. These bloatwares are not always harmful, but they might steal your data and slow down your PC. 
We have also learned how to remove Yahoo Search from Mac, Chrome, and Firefox. If you are using any other browser you may perform similar instructions such as changing homepage address, selecting default browser, and removing suspicious extensions. 
We also recommended antiviruses such as Kaspersky, Norton, etc for more secured surfing and downloading experience. You can also modify your browser settings such as not to download softwares automatically and use the AdBlock extension to block unwanted pop-ups. 
So, did it help you?