Most of the people used to scan or read the QR codes to do the payment or some other uses. In those cases, if your phone doesn't have an option to scan or read the QR code then you can use a third-party application that might help you to scan QR codes. Here are some best QR Reader apps that you must try.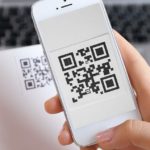 In this digital era, QR codes are very handy to identify objects or things made. And it's a 2D code that can literally be scanned by any camera that captures it, for example, it can be scanned from smartphones, QR code scanner, webcam, etc.
To make this even better now they can easily be scanned by every android, ios smartphone, that literally dominating the world right now. So you need a better app to quickly scan and read the barcodes by using your mobile device.
Also Check: 9 Best Samsung Smart TV Apps | Watch Free Movies | 2020
A third party application for scanning QR codes available for both android and iOS.
Some Stuff about QR Codes
A QR code in the form of square shape which contains black shade in white background.
QR codes also called a Quick Response code which is two-dimensional barcodes. You can gather information in the machine-readable optical label about the item to which is attached. Usually, the bar code has unidimensional so it will store the limited information but in the QR code, it is capable of storing lots of information.
Why QR Code Reader App is Important?
Everyone carries their mobile device with them all the time, so it's very important to have software that decodes the information from code (credit cards, from a website, videos, etc). And there are many developers out there making many QR scanners in their own algorithm, but still, you need to have at least one right.
Also, the app has additional features like saves the QR codes for future usability, scans many types of bar codes, UPC, ISBN, etc.
And here are the best free 7 QR code Reader apps to make sure you never lose the accuracy and quality of the QR scanning ability of your device (both android and ios). Also, check our below article.
7 Best Free QR Reader Apps for Android & iOS Device
These are the best 7 QR code reader apps that you will ever need if you think about QR code scanning using your Android or iOS. And all the apps in this list are completely free, so let's dive into it real quick.
1. Your Default QR Code Scanner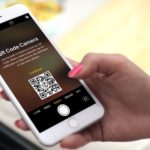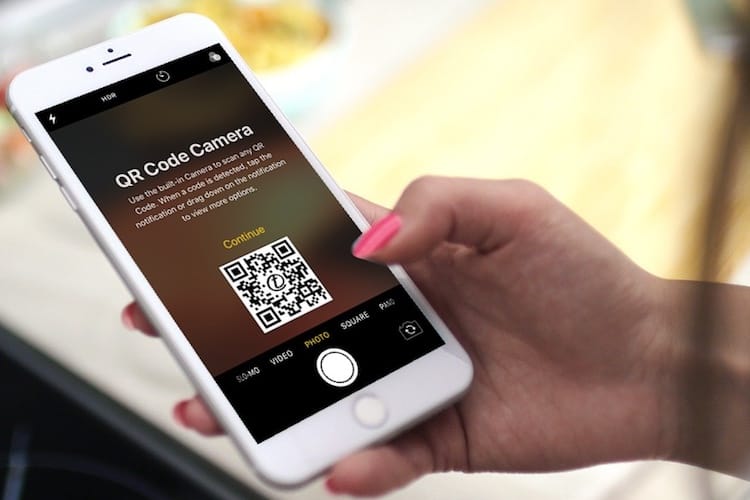 Many smartphone makers include the QR code scanner app by default in their android or iOS operating system. The default one is always the best and easy way to scan any QR Codes instantly since it comes pre-installed.
Some of the top devices that are having this feature are listed below.
Xiaomi, MI, Redmi devices (MIUI OS) – Scanner.
Samsung devices (One UI) – Bixby Vision or Camera.
All iPhones, iPads, iMores (iOS) – Scanned via Camera.
2. QR & Barcode Scanner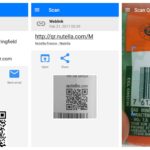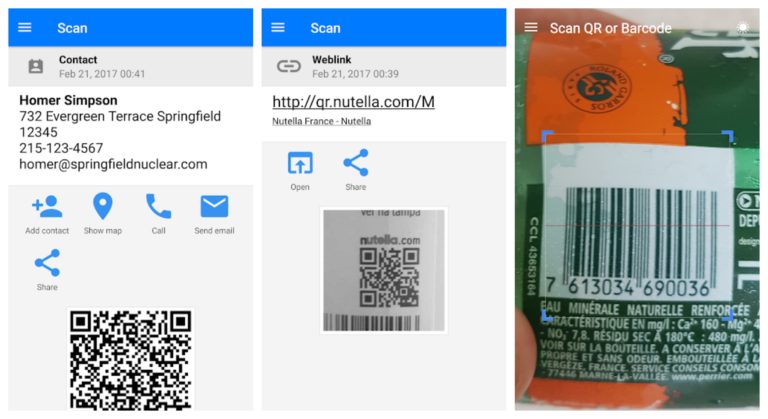 Platforms: Android
Downloads: 100M+
Ratings: 4.0
Yeah, this first one makes the entry for android only, but soon we may see this on iOS as well since this app is rocking on Android and one of the best QR code reader app in the market, pretty it scans everything you throw at it.
This is the essential app for your android devices if you don't have your default QR code scan reader. The capability of this QR and barcode scanner is that it lets you to scan without pressing any buttons or adjusting the image.
Also, by using this app you can scan anything like text, URL, ISBN, QR PIN, contact, calendar, wifi passwords, and many exclusive digital code formats.
Download from
3. QR Code Scan Reader by Scan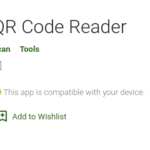 Platform: Android, iOS
Downloads: 50M+
Ratings: 4.4
Even though this app has lesser downloads than the above app, this app has better positive reviews and ratings compared to the previous app. And also this app is available for both Android & iOS respectively.
This QR code scan reader also automatically scans any barcode you scan without pressing any button. Similar to the previous app this app scans UPC, EAN, ISBN and also shows you the ratings, reviews, price about the products you scan.
All you need is a built-in camera or any external connection to your smartphone. When scanning websites or purchase codes that will redirect you to online content so you need to have a good internet connection for faster results.
Download from
QR Code Scan Reader by Scan For Android
QR Code Scan Reader for iPhone
4. Kaspersky QR Code Scanner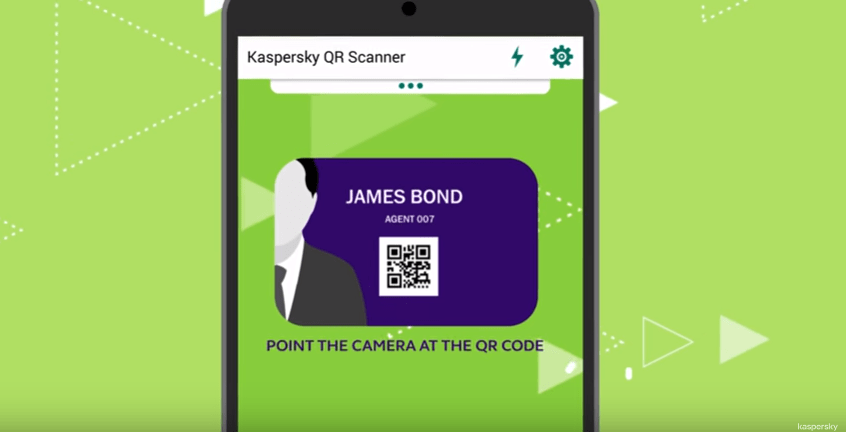 Platform: Android, iOS
Downloads: 1,000,000+
Ratings: 4.5
You guys all probably may know about Kaspersky since it's one of the best security software available in the market. This security giant now made a QR code scanner app for both Android and iOS devices.
The coolest thing about the Kaspersky QR code scanner is that they have huge database library to scan everything that has a barcode in it. Also, this is not the fastest but again this app is safer and secure. If you're the one who concerns about getting viruses on your devices, then this app i the right choice for you.
Once you scan anything using this app, it stores that information on your device or cloud to easily access the past links, images or barcodes.
Download from
Kaspersky QR Code Scanner For Android
Kaspersky QR Code Scanner For iPhone
5. NeoReader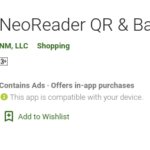 Platform: Android, iOS
Downloads: 1,000,000+
Ratings: 4.5
Hands down, NeoReader is the most simple and fast QR code scanner in the market. And it's completely free, unlike others this QR scanner doesn't even have Ads on their app.
I literally had no problems at all using this app and the only thing I can complain about this app is that it lacks good user interface, yeah this app is already the best QR code scanner app for android and ios but it can be made better by updating the UI.
It scans almost every standard 1D and 2D code types like QR, Data Matrix, Aztec, EAN, UPC, Code 39, Code 128, PDF 417, etc. Also, Omnidirectional live-stream scanning is possible, integrated web browser, file integrating, store history and many awesome features are available in this NeoReader QR and Barcode scanner.
Download from
NeoReader For Android 
NeoReader For iPhone
6. QR Code & Barcode Scanner by ShopSavvy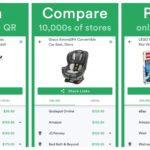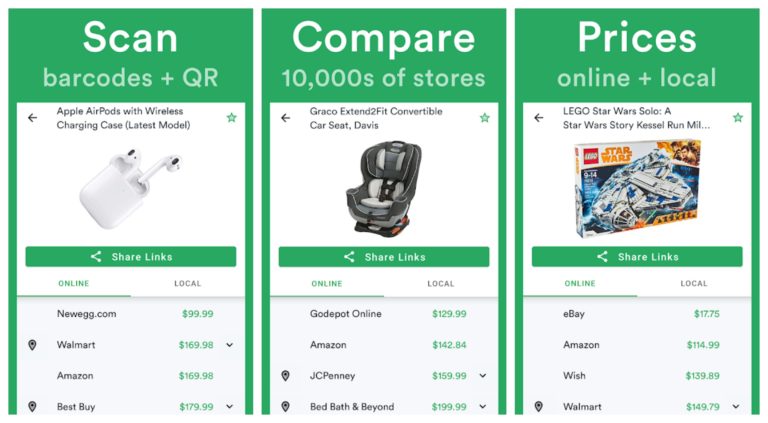 Platform: Android, iOS
Downloads: 10M+
Ratings: 4.5
This is the best application to scan QR codes and it has many awesome features that might be helpful for you. Here you can check the original price of the product to which is attached QR code by scanning. Also, you can find the near stores with the product in stock at the best price.
By using this application you can compare all the best prices of any product on the internet. You never miss any price deal or offer with the help of this application. Also, search for any product by entering keyword or barcode.
Download from
For Android
QR Code & Barcode Scanner by ShopSavvy
For iPhone
QR Code & Barcode Scanner by ShopSavvy
7. Free QR Scanner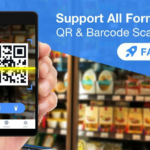 Platform: Android
Downloads: 5,000,000+
Ratings: 4.6
Free QR scanner was developed by Inshot Inc. It is a fast QR code reader and easy to use (Just open it and place your mobile in front of QR code).
This application is used to scan the barcode and QR code of contacts, products, E-mail, Location, Calendar, URL, etc. In most cases, it is used to scan coupon codes and promotions. An Internet connection is required for this application.
The most interesting thing in this application, you can scan QR codes in the dark environment also all scan history will be saved instantly.
Download from
Final Words
If you don't have a default QR code reader then try the above QR code reader apps that might help you to scan QR codes. By using the above QR code reader apps, you can scan QR codes with safe and secure.