Qooapp is the best alternative for the google play store in Japan. Yes, the features it offers and the games and apps it provides is one of the best in the world. If you're a game freak and wanna try some Japanese style RPG or say like you want to try something new on your mobile, just download and install Qooapp for Android and iOS. And it also offers wide variety of comics and popular news.
Qooapp is very famous in japan and also it's exclusive for japan only, but there are some simple tricks to use Qooapp on any region.
What is Qooapp?
Qooapp is generally a app store for Japanese peoples similar to the google play store, but the features it offers is way better than any app store out there.
There are multiple download sources available for the single game (play store link, apple app store link and also direct download link)for manual installation. Also you can simply install any games in one click by using Qooapp app.
Platforms
Supports Android 4.0+
iOS 7+
Qooapp English Apk
Since Qooapp is only available in Japanese language most people outside the japan doesn't care about the Qooapp that much. But it is now officially available in English language as well and that's why it suddenly became so popular.
Yes official Qooapp English version apk is now available to download and you can find the download link below.
Also Read: 10 Fastest and Best Download Managers For Android Phones
---
How to install Qooapp on Android & iOS
---
1. Download & install Qooapp apk for Android
First let's start with android, because it's easy and simple process.
App info
| | |
| --- | --- |
| Name | Qooapp |
| Version | 7.8.1 (278) |
| Downloads | 50M+ |
| Size | 20Mb |
| Android version | 4.1+ |
Download Qooapp apk
You can download the official Qooapp english version apk from the mediafire link below. We upload it to mediafire for user to quickly download the Qooapp with a single click.
Also you can also download Qooapp apk using the QR code scanner. Just scan the QR code with any supported android browser or downloader.
How to install Qooapp apk
First make your android device eligible for manual apk installation by simply go to security settings and turn on "Unknown Sources".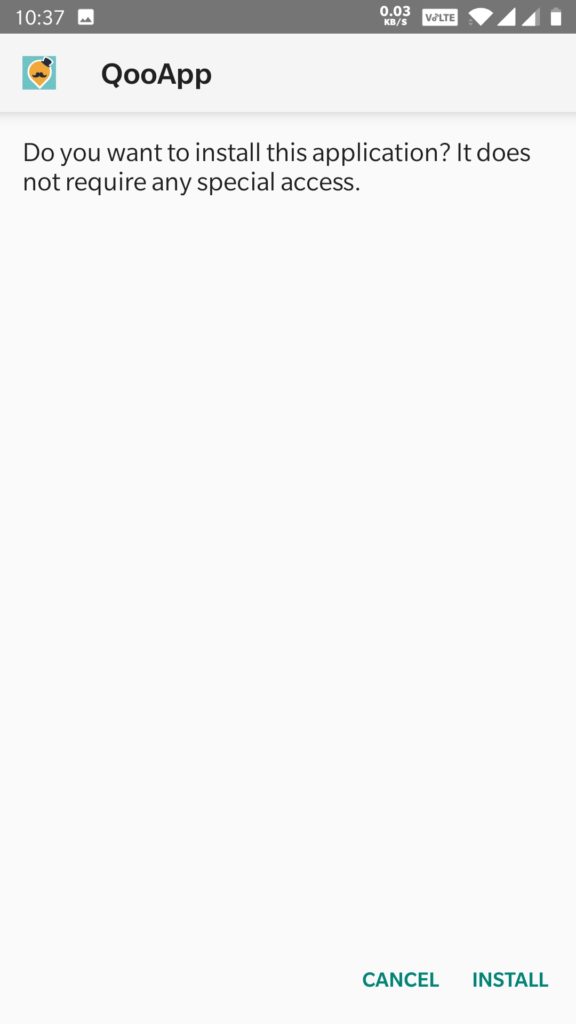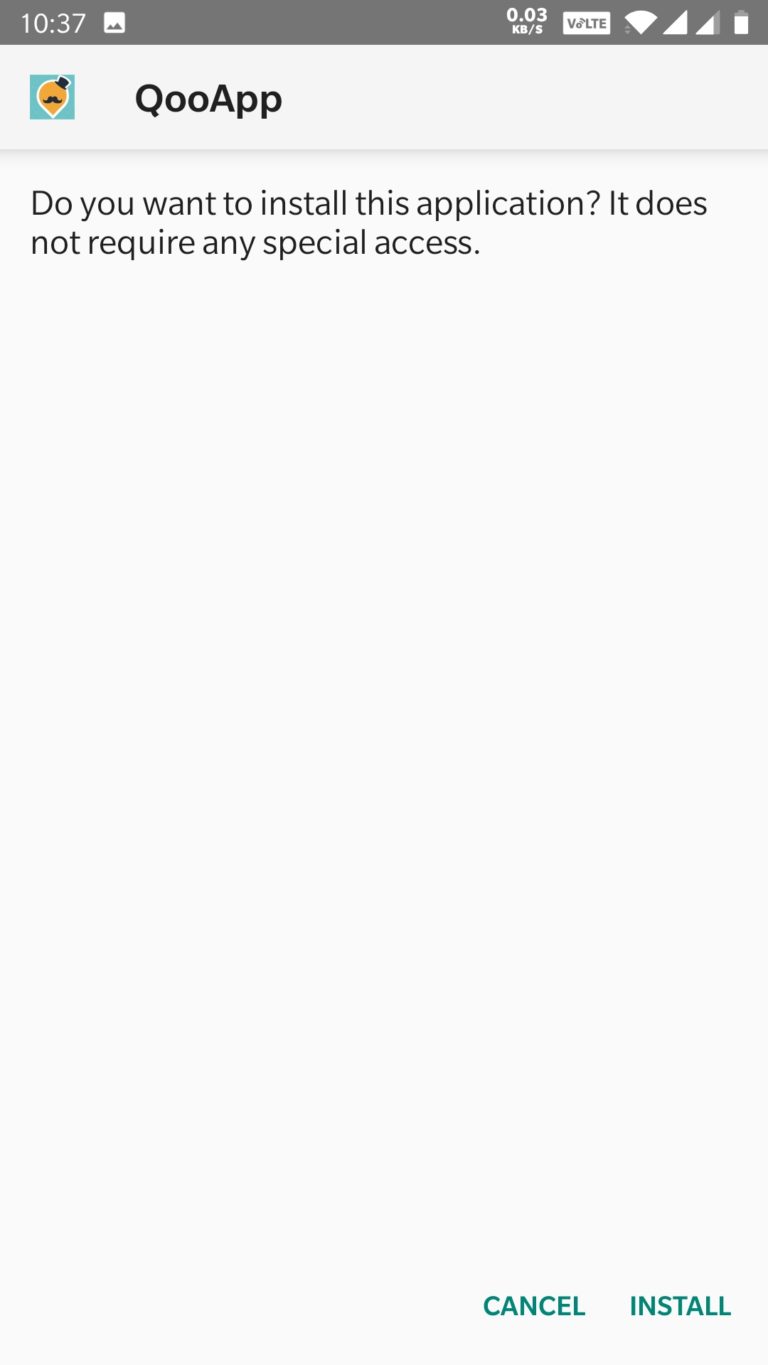 Now download the apk file using the above download link, locate and install the Qooapp apk file.
That's pretty much all, now you can start using the app for free and install unlimited no of anime games and read famous comics etc,.
2. Install Qooapp ipa for iPhones and iPads
Well, for android it's pretty simple to download the apk file and install it manually and start using the app right away without any problem. But for iOS it's pretty sketchy.
To install Qooapp on your apple device, just go to app store and search for qooapp or japanese games and click install. It will prompt you to sign in with Japanese apple account.
Just click Create New Apple ID then set the region to Japanese (looks like this "日本") and scroll through the bottom and click Agree.
Now create your new account by typing in your email address (don't use same email), password etc.,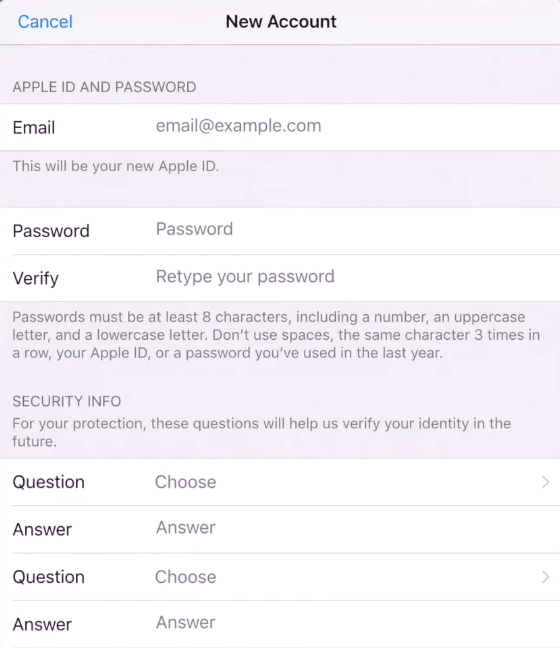 On the billing information page, just select None from the options.
Now carefully fill the details, because you have use the Japanese address to install Qooapp.
Also you can use this Fake Japanese Address Generator to fill the details.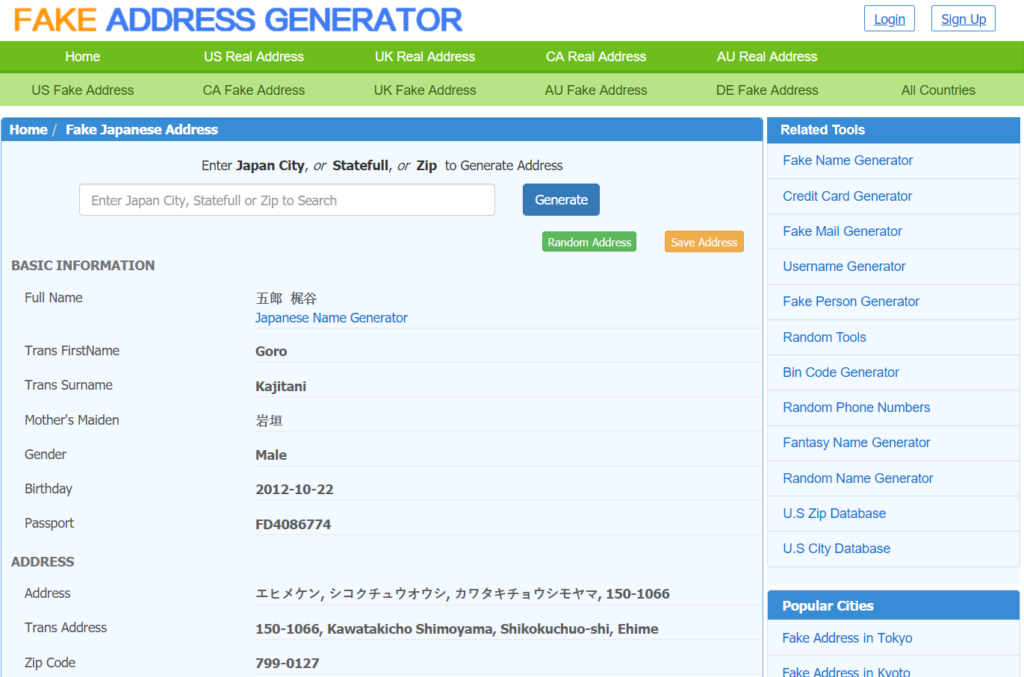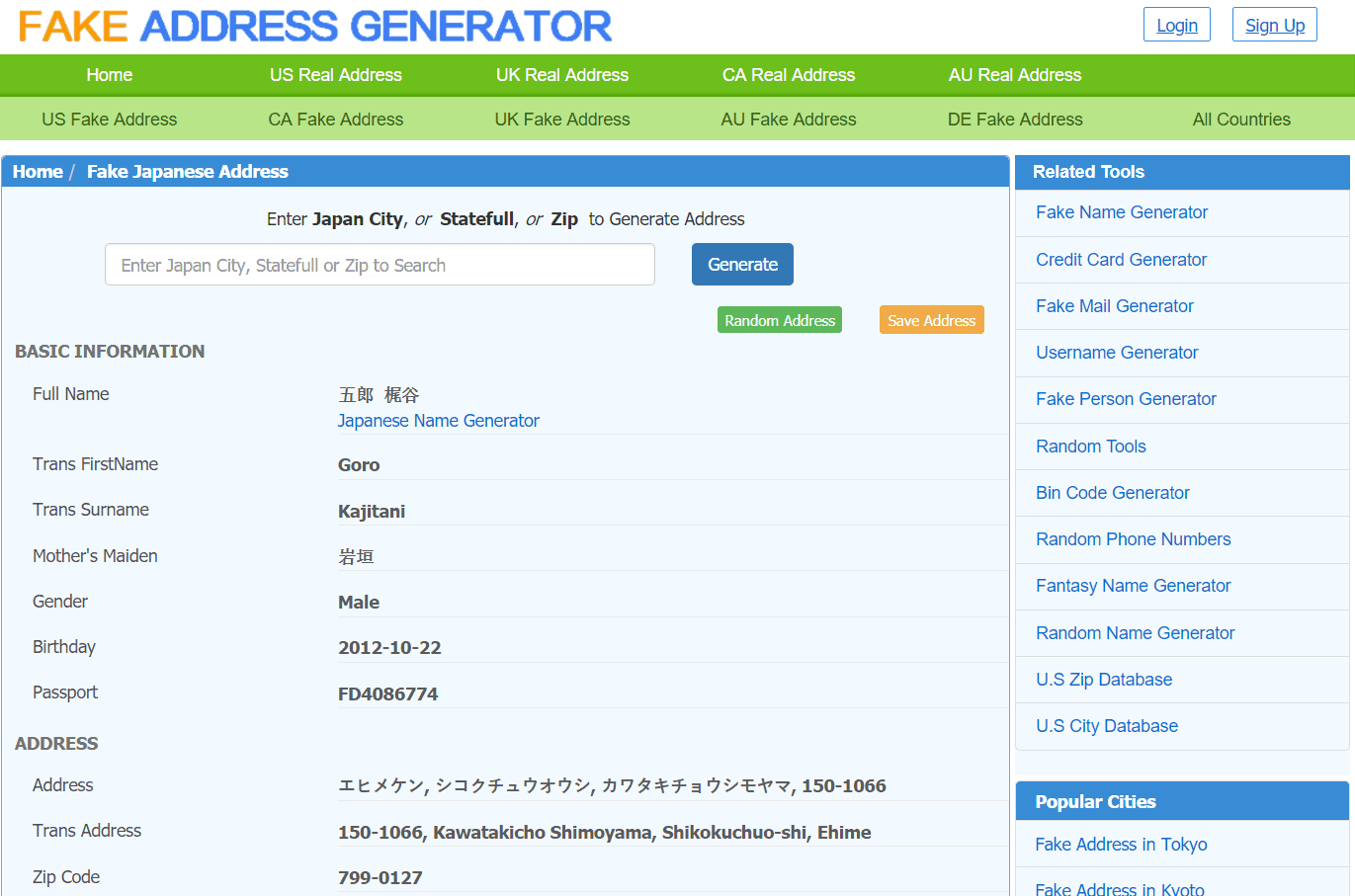 Finally open your email account and verify the apple account, that's all.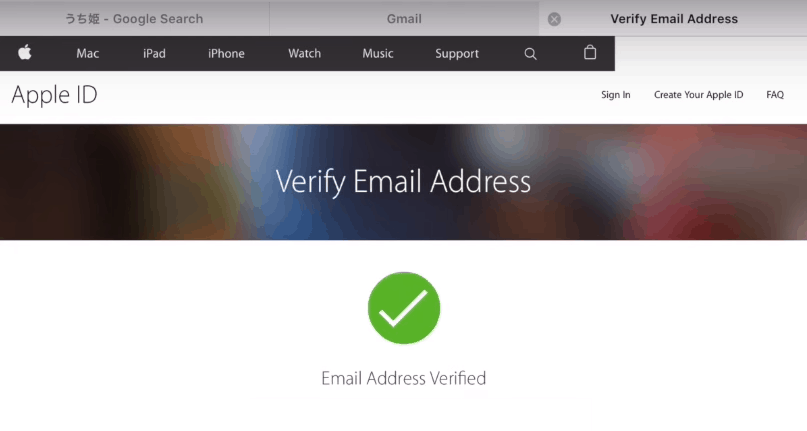 Now your apple store thinks it's from Japan, you can install any Japanese games within the official app store itself.
Search for Qooapp on the app store and install it on your iPhone or iPad.
Also install Qooapp on Windows PC?
Since Qooapp is not officially available for windows pc, you can install it by using an android emulator.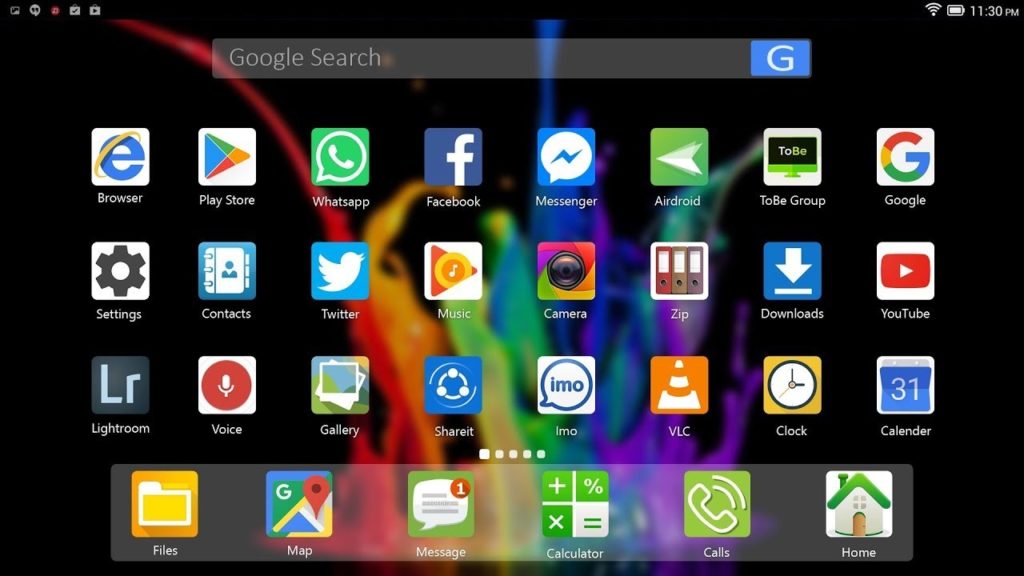 Many people still play their favorite android games on their pc using an emulator to experience the full advantage of the game. Just install Bluestacks or Nox emulator on your PC and follow the same procedure for installing Qooapp for android.
Our best recommendation is Nox App Player and you can read more details about Nox emulator from here. Full tutorial is available for how to install Nox emulator.
Features of Qooapp
Login / Signup
Just like google play store you can create your own account and use that account to login Qooapp on any device you install.
You can also login with google or facebook account. It keeps all the history about your downloads, wishlist and keeps the apps up to date.
Also you can collaborate with the social community they have and able to receive some premium features for pro users.
Games & Apps
Everyday new games are added and updated regularly, so you will experience different games everyday. Also it has huge collection of latest premium apps and games to choose from.
Games like Pokemon Go and Minecraft+ are pretty popular among Qooapp. Also there are multiple download links available to download and different language available for the same game.
Comics
3000+ manga and hentai comics are available free to read within the Qooapp.
Also you can download any comics you want and read offline. Catalogue is available for every comics and skip to any chapter you want.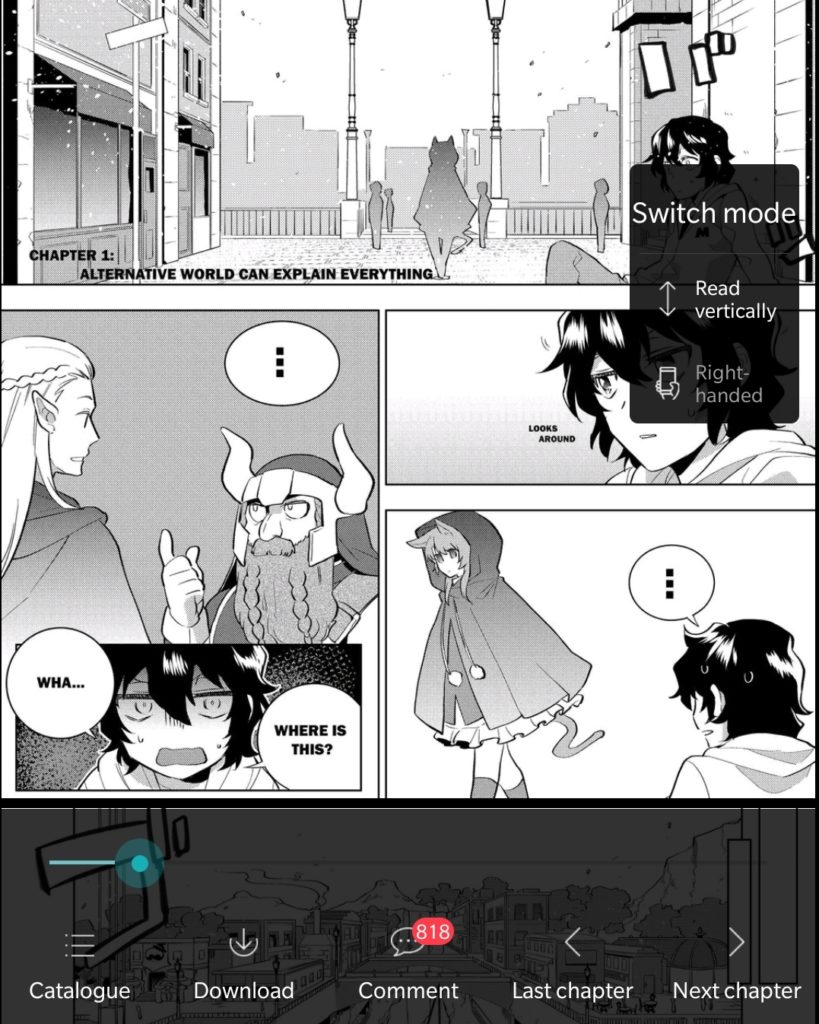 Everything is neatly organized and you can view the comments posted by other people who read the comic before you read the comic.
Multiple Download Sources
There are almost 5 different sources available to download the game or app. And you can prefer anything you want that you're comfortable with.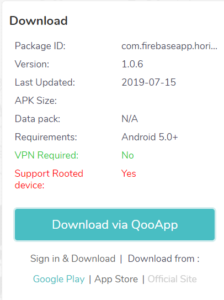 Google play store
App store
Official site
Direct download
Download via qooapp
Advanced Search
Qooapp provides very advanced search option for the users to easily find the game or app or comic they want.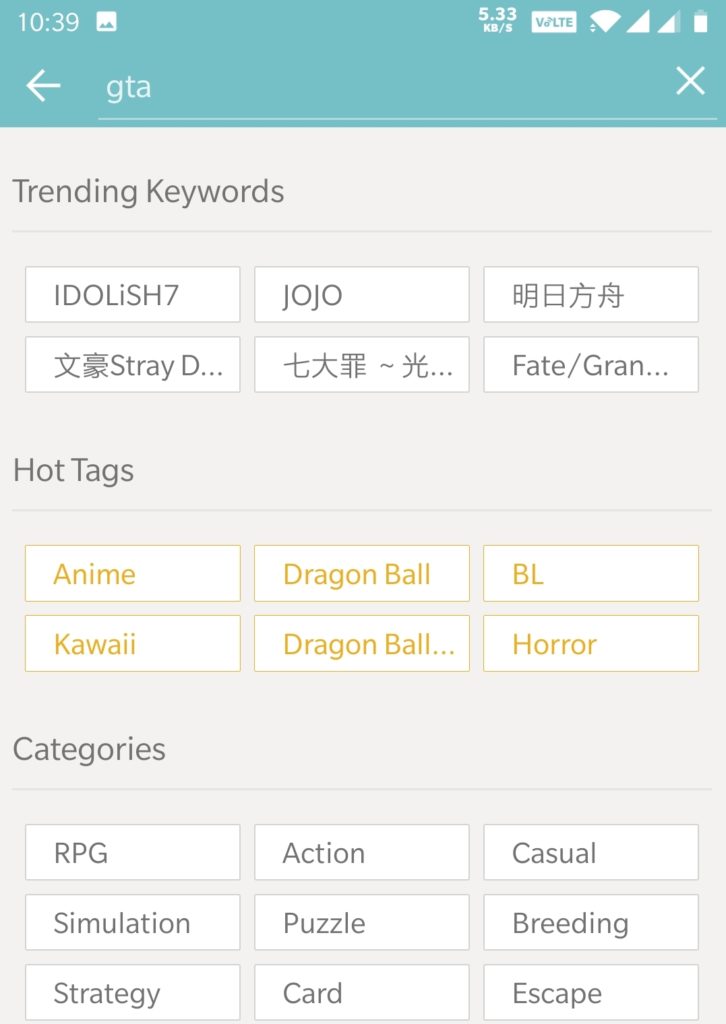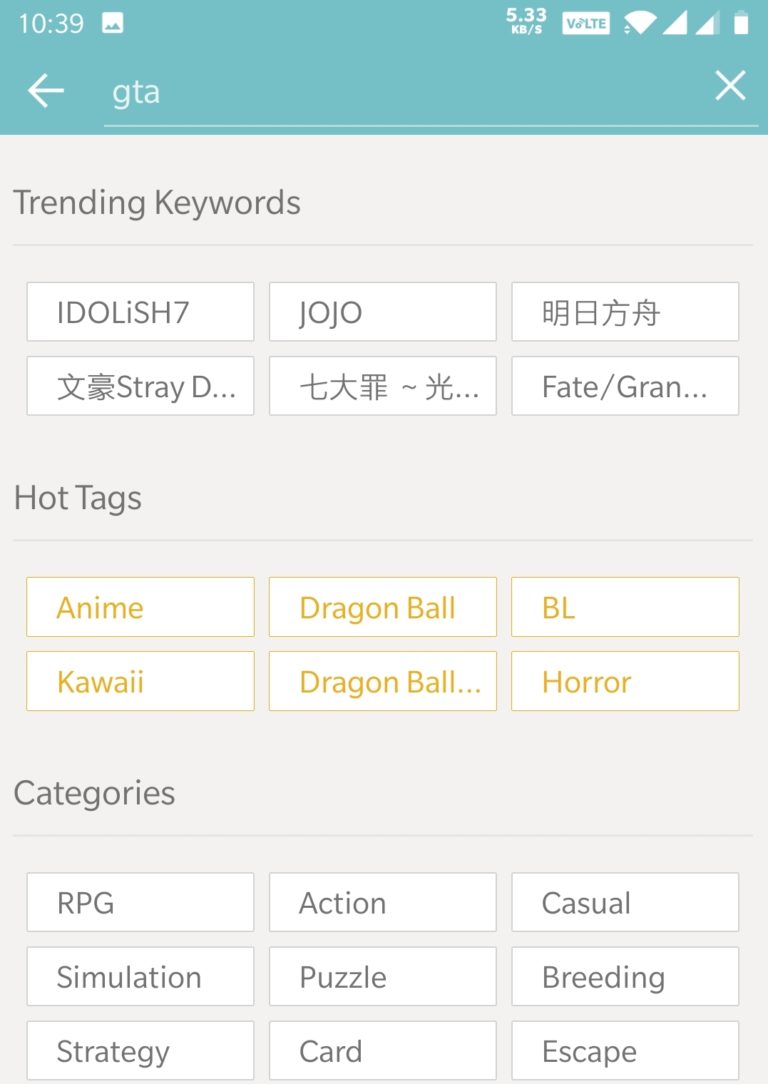 It shows Trending keywords, Hot tags and list of categories in the search menu and you can filter any content you want.
Other quick features of Qooapp
News tab provides the article about regular updates of the games and apps.
Share game or comic to any one within the app using the recommend a game option.
Official support for Japanese, Russian and English languages.
Over 2 Million monthly active users.
Also Read: Best Jarvis App for Android | Voice Command | Personal assistant
Final thoughts
There is no limit in exploring and playing games for gamers, if you want to try different kinda gameplay rather than the usual action and adventure games then Qooapp is the best place for you. Enjoy Japanese games in English without paying any money.