Anyone know, what's powering the Smartphone? Battery! No. Well, that's the answer first comes to your mind right. But the answer is INTERNET. Yes without internet what's the point of using smartphone. So to interact with internet, we need some kinda tool, that has a interface. Here comes the BROWSER. Its main job is to connect us to the internet.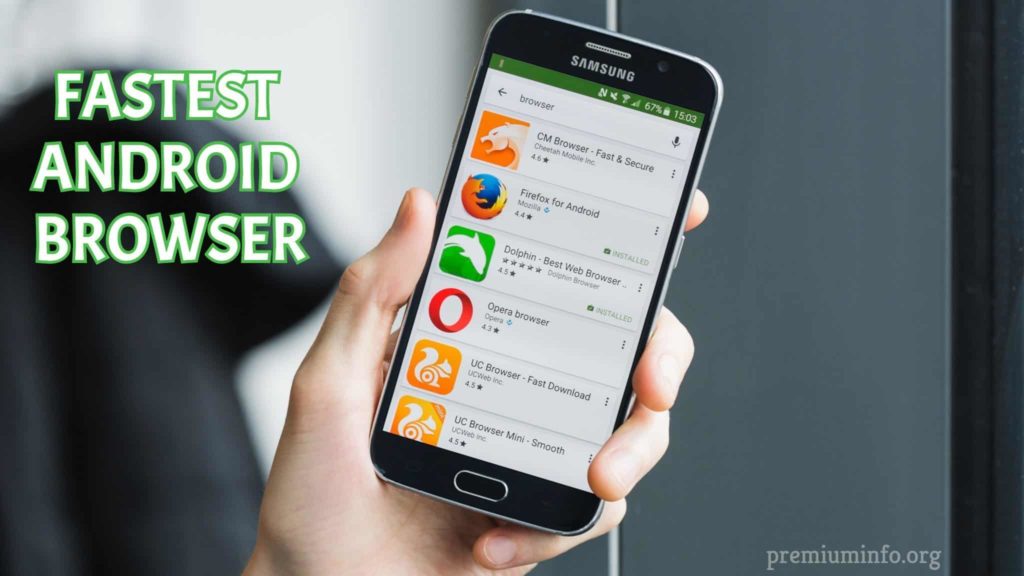 So why not we just search for Browser and install any random browser from playstore and start interacting with internet. And why there are so many Browsers to choose from, confused right? Yeah there are many Browsers with its own unique features other than just surfing web. And now we're only going to talk about Speed here, because everyone loves Fast browsing experience.
Also Check:
So we conducted a test to find which of the browsers are Fast and Simple and the android phone we used for this test is Redmi Note 5 Pro and the tools are Speedbattle, Octane 2.0, Wirple. And all the browsers listed down below are updated to latest versions till this very article published.
Lets Find The Fastest Android Browser of 2023
1. Opera Touch
This is my favorite browser in this segment. Because it has amazing modern interface and pretty good looking and also I'm having smoothest experience from this browser. Yes it is a new browser from famous Opera. The interface is clean and simple to use, all there is just one button at bottom. But that one button can do most of the jobs that we can expect from a browser. Flow is introduced, it is kinda timeline and online sync tool.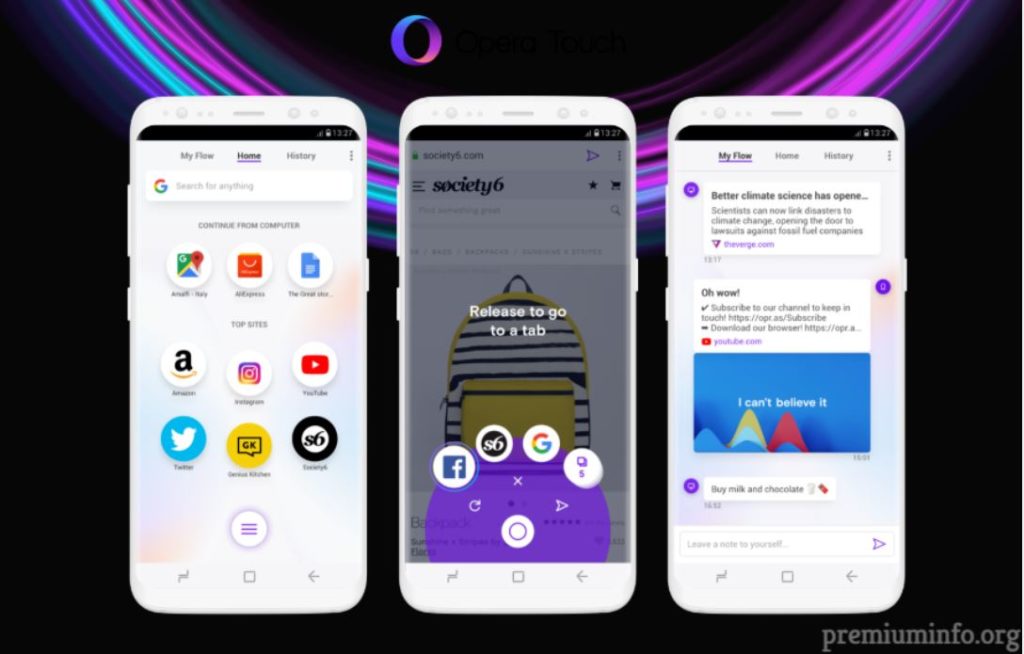 Test scores
SpeedBattle = 327.48
Octane 2.0 = 8445
3D Bench = 272
Highlights
Fast, lightweight and gorgeous.
Well designed and very easy to use.
Instantly search anything you want.
Ad-block feature also available.
2. Xbrowser
A simple, plain and fast browser. This is a lite browser with almost every feature is available. It's so small in size, just lesser than 1mb. It is insanely fast for normal browsing that most people use for. It lacks some features like cloud sync, flash player but it is worth having it since it is a lite browser.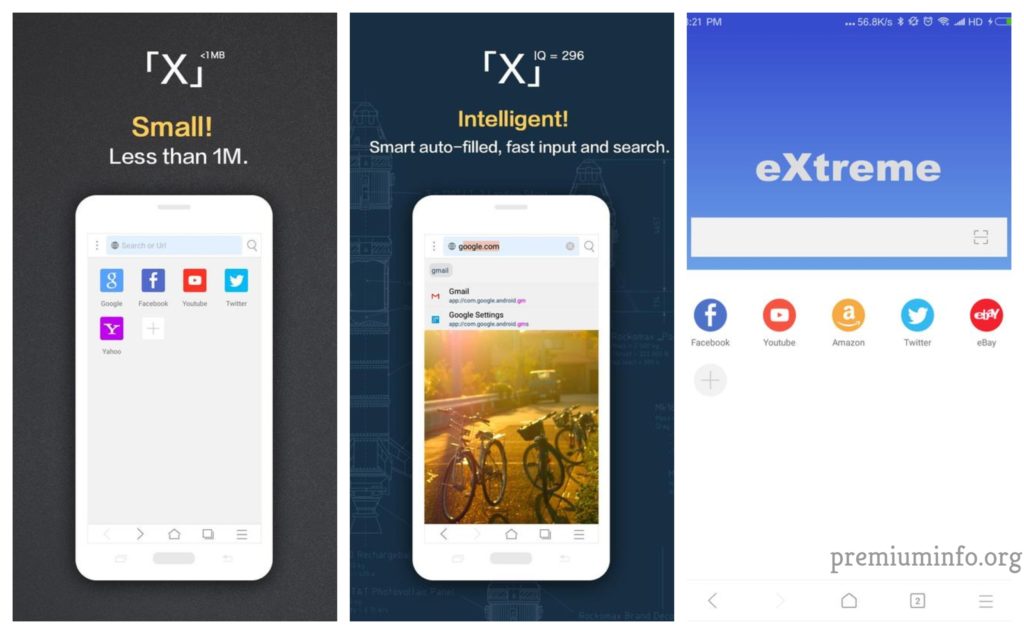 Test scores
SpeedBattle = 327.48
Octane 2.0 = 8445
3D Bench = 272
Highlights
Insanely super fast experience.
Neat and clean homepage without any ads.
Powerful ad-blocking and gesture controls.
And also it has plugins and other theming options.
3. CM Browser
CM browser is the best light weight browser in my opinion. Because it's main theme is to block annoying popup ads and intrusive ads. And also the coolest feature is that there is a in-built video downloader. Hence whenever you watch or play videos, it would show a option to download that video. And it is secure browser too, since they use some best antivirus engine to power up the browser.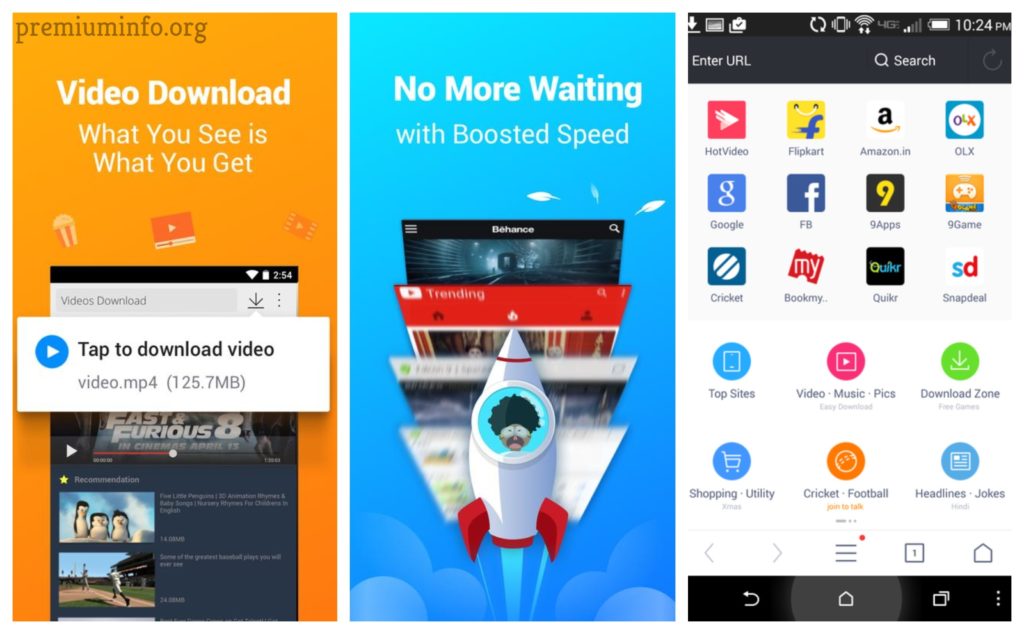 Test scores
SpeedBattle = 321.59
Octane 2.0 = 8103
3D Bench = 267
Highlights
Lightweight and simple design.
Pre-built video downloader.
Great ad-block functionality.
And secure browsing experience.
Google Playstore link
4. Chrome
The default browser in most Android phones. The Chrome browser actually gives faster and smoother experience to the users. And the main advantage of this browser is everything is synced with google, so just sign in with our google account and boom, all the saved passwords, bookmarks, and even we can open tabs from PC. And what's making even special is, chrome has a AMP viewer which instantly opens a website without even loading it, pretty cool right.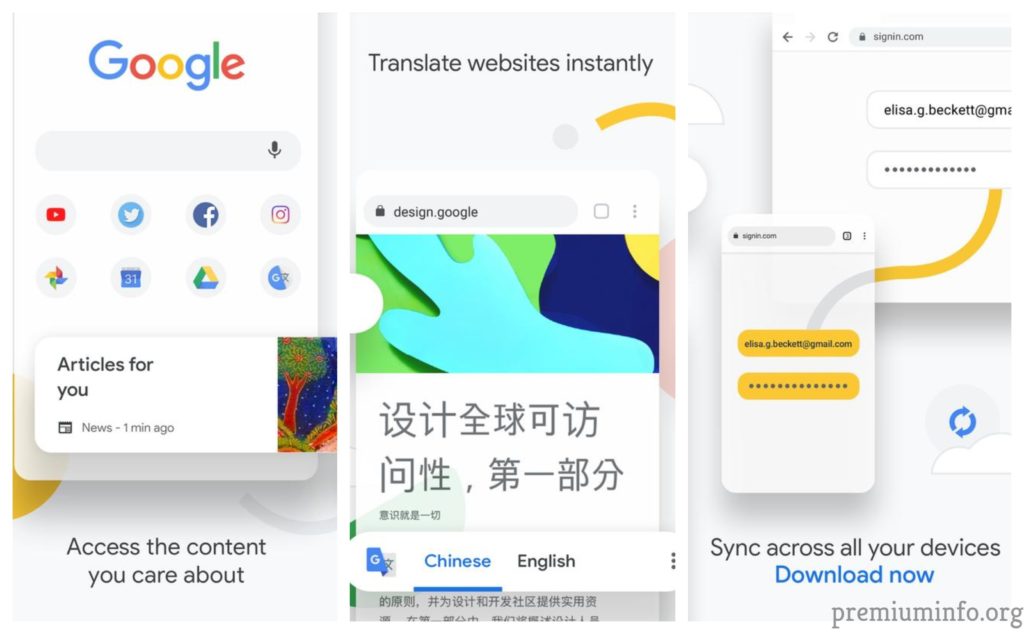 Test scores
SpeedBattle = 326.46
Octane 2.0 = 8784
3D Bench = 439
Highlights
Auto-Fill feature is very handy.
Auto translate web pages.
Instant page loading with AMP viewer.
Supports HTML 5 and all major javascripts.
Regular updates and support from google.
5. Puffin
Puffin Web Browser already has the crown for Fastest browser for android in some aspect of ratio. And it's true, because it has a cloud based algorithm, which helps to load the web page faster than others. And also Puffin developers claim that it can save upto 90% of data when normally browsing. What's the niche feature that I personally like is, that it has a virtual mouse and keyboard with scroll button, so that we can use a desktop site without any worry.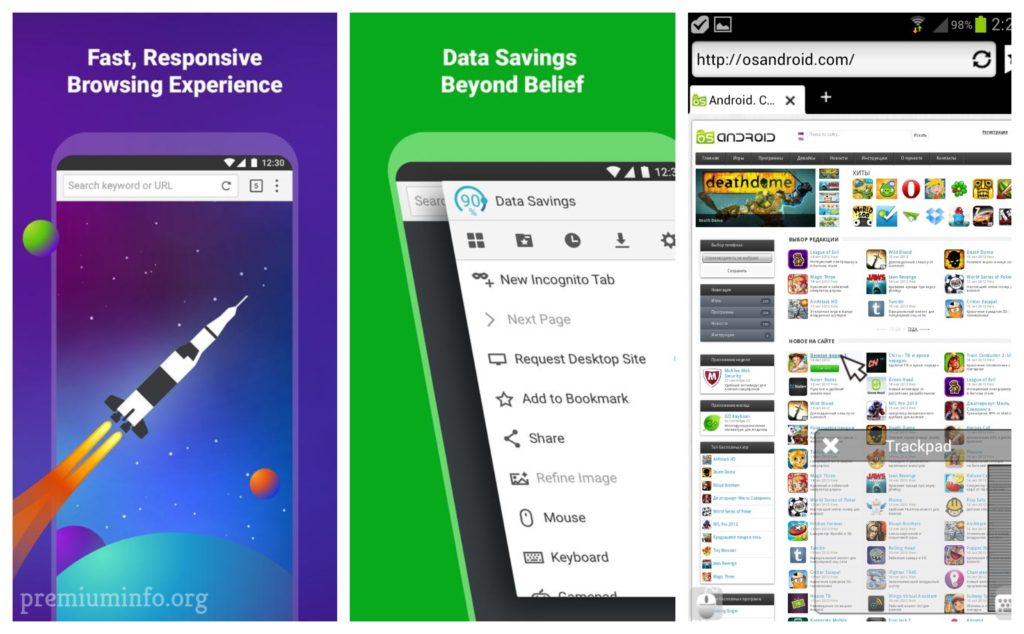 Test scores
SpeedBattle = 1023.75
Octane 2.0 = 21410
3D Bench = 1984
Highlights
Super lightning fast web browsing experience.
Virtual mouse and keyboard and gamepad.
Free version of this browser contains ad, hence install paid version and you won't regret it.
Add-on plugins are available.
6. Microsoft Edge
Everyone has to be familiar with Edge browser on the Windows 10. Since it is a product of Microsoft, if we use Microsoft other products very often, this browser comes in handy. Because it has feature, that enables us to interact with the browser in the PC and mobile at the same time and even it shows the timeline. On the PC side without no doubt Edge browser is the fastest but the memory consumption and lack of plugins made Chrome popular. But on the android side they are pretty good with fast scrolling and animation. But only downside is that this is heavy browser so it could run bad in low end phones.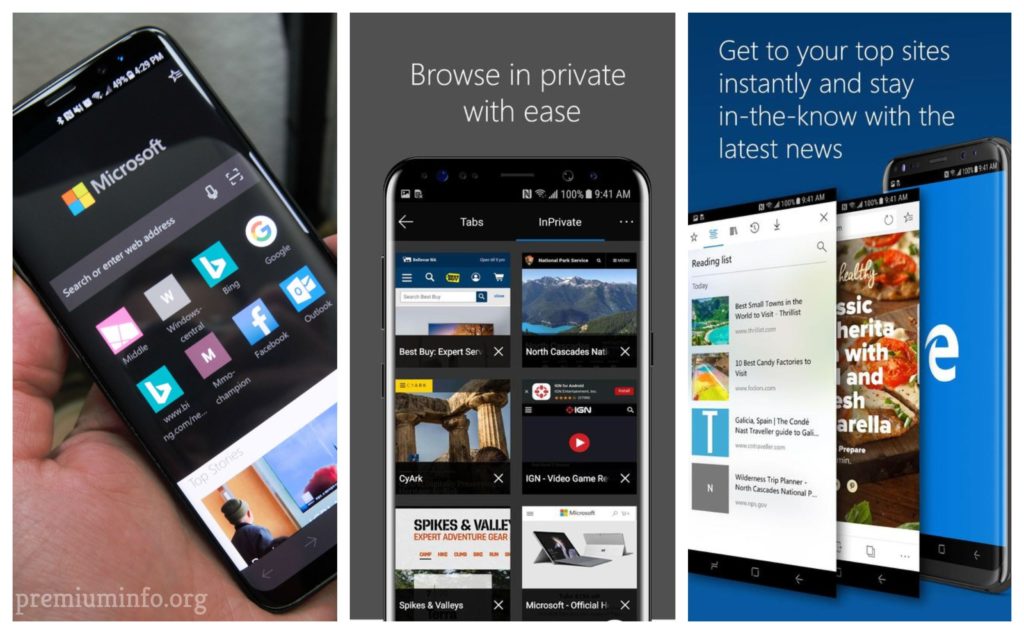 Test scores
SpeedBattle = 308.41
Octane 2.0 = 8953
3D Bench = 290
Highlights
Sync with onedrive and get connected with your windows.
Better looking User Interface.
Smooth and fluid experience.
Plugins and add-ons are coming in near future.
7. Apus browser
Another lightweight browser and it is tiny but it can easily compete with chrome or edge browsers. Because it packs pretty powerful features in it like flash player support, html 5 support, no image mode, additional plugins, speed mode etc,. And this app is lesser than 10Mb, can't believable right. The only annoying thing is the recommended ads in the home screen, other than that this mini browser is pretty cool.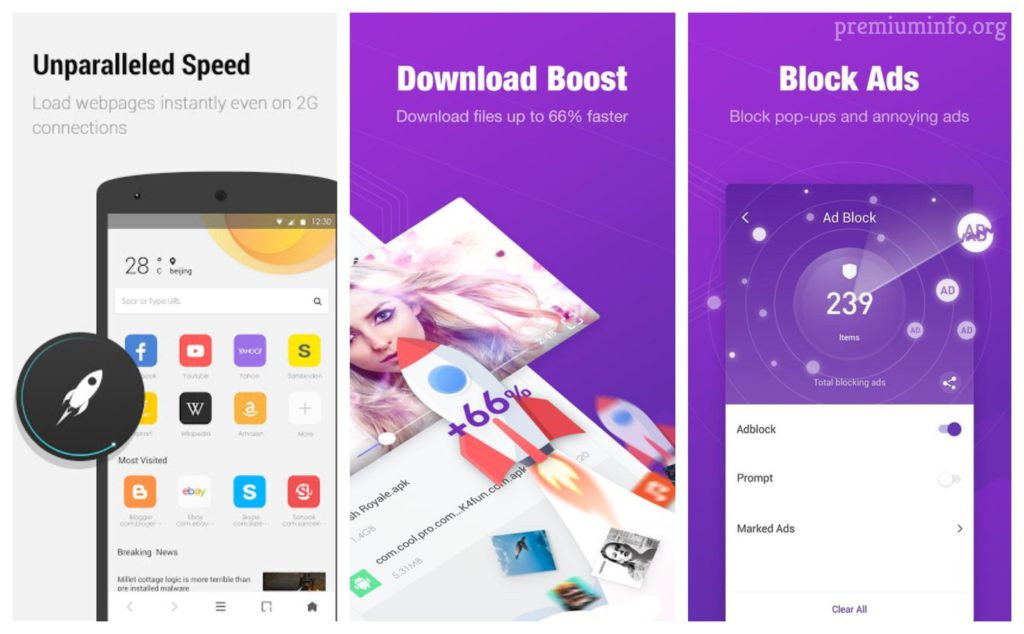 Test scores
SpeedBattle = 319
Octane 2.0 = 8314
3D Bench = 254
Highlights
Small, fast and secured.
Plugins and add-ons are available.
Download speed is great.
Warns when some malicious site tries to steal something.
8. Dolphin browser
Most android enthusiast still use Dolphin browser. Because it offers some cool functionalities and many surprising features. And also it has it's own cloud space, so we can seamlessly connected with internet. The unique feature in this browser that many others don't have is advanced Gesture control. We can just draw any shape and made it to go any website that we assign. And also web to pdf converter is available as a plugin. Advanced ad-block algorithm is used to prevent from annoying popups.
Test scores
SpeedBattle = 330.28
Octane 2.0 = 8488
3D Bench = 213
Highlights
Adobe flash player and other html player.
Sidebar and advance gesture control.
Amazing voice assistant called Sonar.
Many themes to customize the look.
Also Read: Download Poot Apk & Best One Click Qualcomm Root App
9. Firefox
Familiar with Mozilla on PC. Yeah the same developers made this browser for android. Connect with millions of Firefox users. It's fast and smart. Why I said smart is, because this browser shows the ads according to the user preference and also provides a intelligent search. Everything is customizable from home theme to downloading. This browser has the award for having most add-ons and plugins because this browser is opensource and any developer can create a plugin. Also connect with Firefox account and sync everything.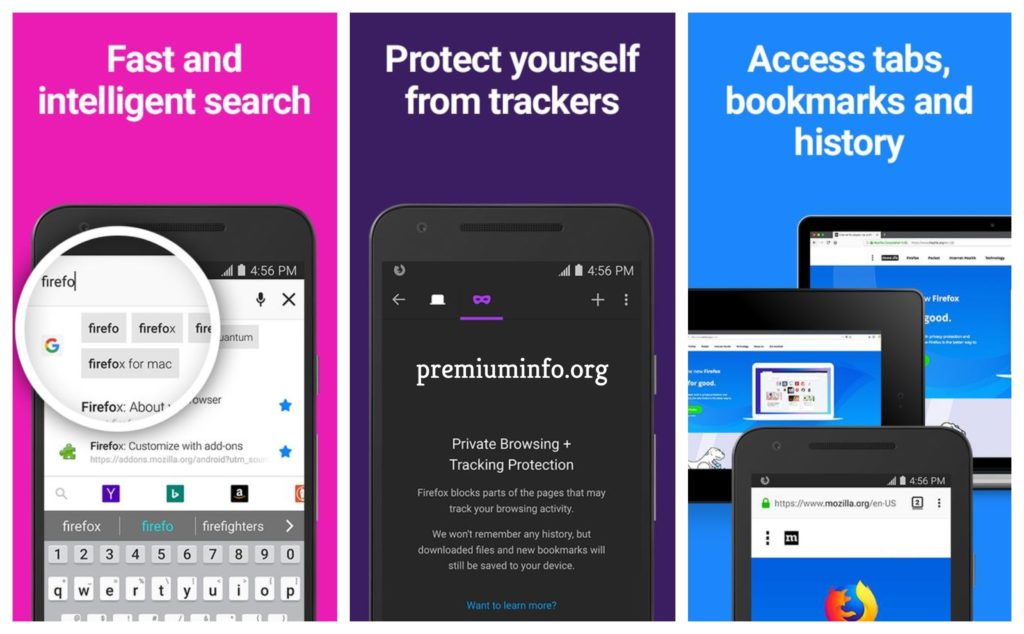 Test scores
SpeedBattle = 458.39
Octane 2.0 = 6361
3D Bench = 230
Highlights
Sync with firefox account.
Smart and intelligent.
Ad–blocking and video downloading plugins.
Privacy has higher importance
Quick share with share snap feature.
Winner of fastest android browser 2023?
It's PUFFIN!
This is just a result based on tests that we conducted and all the browsers above are updated to the latest version to this date. But my personal opinion is Opera touch, yeah it lacks some features compared to others, but the way it handles the browsing experience is amazing and fun.
Also check these lite browsers
UC mini -All time great mini browser.
Via browser – Fast and light with some features.
Firefox lite – Mini version of firefox.
Opera mini – Evergreen opera mini is here.
Aloha lite – New and interesting lite browser.
Atlas browser – Simple and great material theme.
Conclusion
Everyone needs a browser so choose wisely. And many browsers out there with their own unique features, but today we just concentrated on speed so other than speed there are things that have to be considered like adblock and private browser. I'll make sure that I keep posting articles with different topics to help you find your needs in the best way possible.