Which Secure Web Browser are you using? Is that the best one? Is it really secure? Got a slow & hanging web browser? Thinking to get a new web browser better than your previous one? Well, you have landed at the right place. Here's a list of right web browsers that can really make a great difference in your everyday browsing life/experience. You might keep security as the highest priority & few would prefer Performance over Security.
No worries! Our list is thoughtful consisting of both Securities as well as Performance. However its sometimes harder to go for a new web browser when you have been consistent on your previous one. Don't worry the listed browsers are damn easy & we have kept User Interface in mind.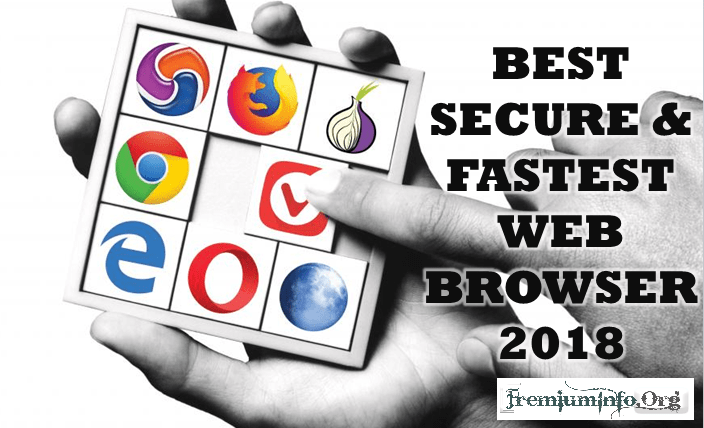 Here's a list of best of the best Secure web browser according to Security, Performance & Difficulty level easy. However, if you have some sort of particular concerns, you may read our blog for more info or send us your request via the Comment Section. We aren't ranking the web browsers because everyone's opinion differs. So, this is a rank list according to us. You may try anyone you like. So without wasting time let's get started.
Best Secure Fastest Web Browser 2023
1. Mozilla Firefox:
Mozilla Firefox has been consistent since 13 years & its impressive performance can't be denied. However few times it was dethroned as the best but currently, I think it's the best & has retaken its crown as well as pride. Firefox is always been considered the best because of its performance, flexibility, extension support. But its speed has been reported a bit laggy in previous years (in terms of speed). Firefox is safe & secure. The developer team also makes best effort to produce regular updates that ensure protection & privacy issues.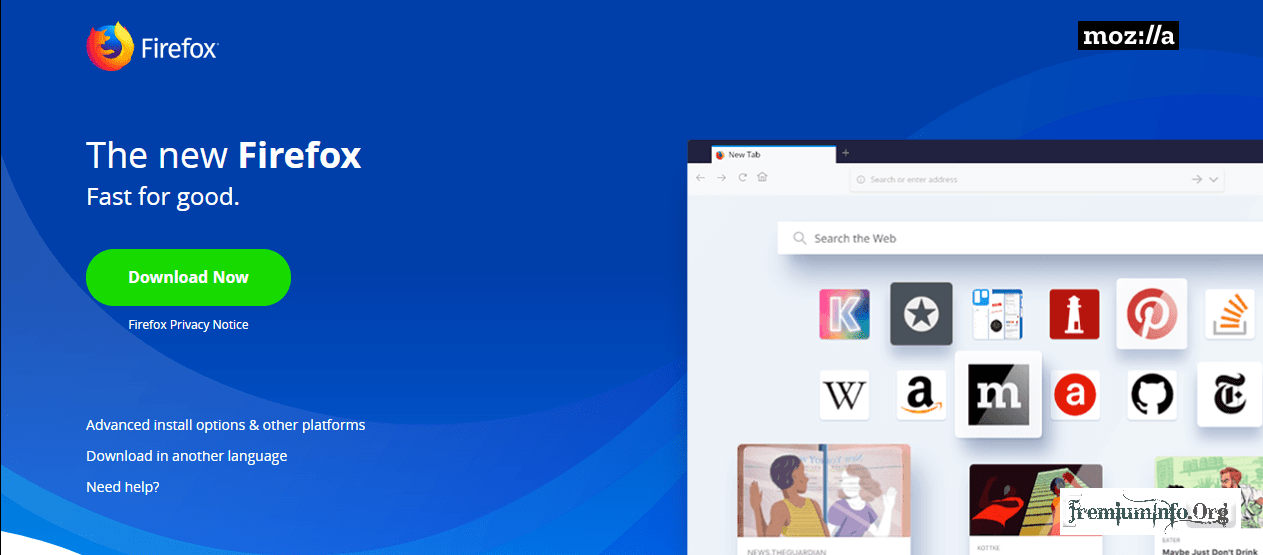 Overall Mozilla Firefox is absolutely fastest among rest but coming to few pages Google Chrome might be dominant. But new Firefox 2023 is considered the best so far.
Very Fast
Light on System Resources
Strong Privacy Tools
Also Read: How to Disable UC Browser News Notifications in UC Browser
2. Google Chrome:
Chrome has been the biggest rival of Firefox to be the best. However, we just can't rank someone superior over other. Chrome is developed by Google & you can let all your activity done by Google. Google Chrome is an efficient & extendable browser accompanied by easy UI that makes it deserve a spot in our list. A wide range of extensions tends to really make it all yours. Get tools on the web browser that can even remove advertisements or redirections. However, you get these things in Firefox too. But Chrome's Web Store remains originally of Google Chrome, Firefox users can't deny it.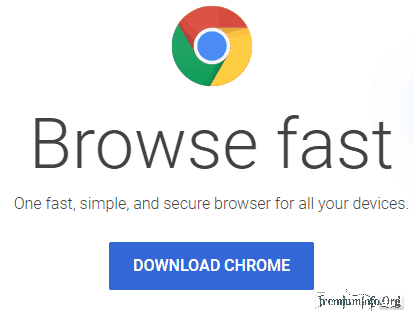 Chrome is a bit at the downside because it cannot run on limited RAM machines. So, performance really depends on your PC's compatibility. But overall it's a great web browser.
Fast Performance
Infinitely Expandable
Resource Hungry
3. Opera:
Really an underrated browser that can work even for slow internet connection. Opera is capable of working on the cheapest & lightest devices. Got a slow connection then Opera will be the best choice for you. However, this web browser isn't much appreciated or used by people. But it deserves a spot in Top 3. A brilliant UI & couple of few more features. This web browser doesn't rival anyone. You get Opera Turbo feature that compresses web traffic, routing it via Opera servers, that makes a great difference to net speed.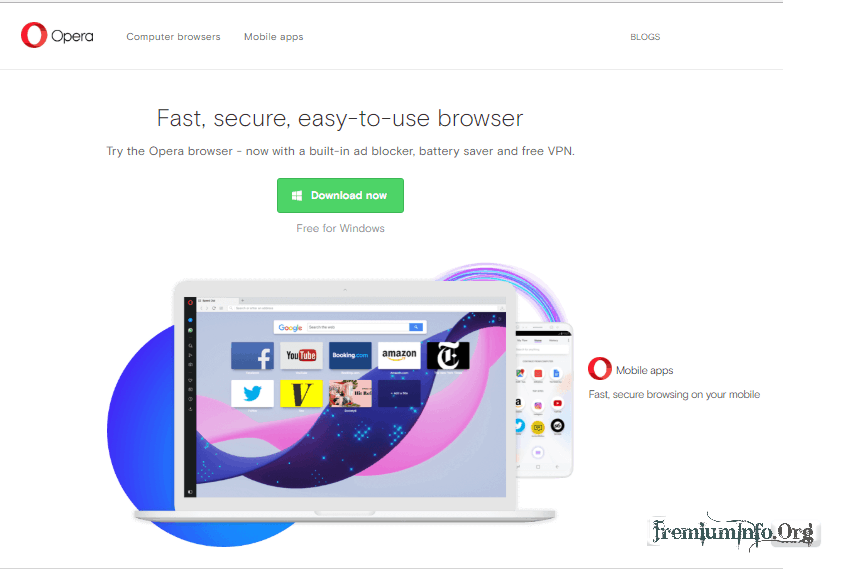 Opera consumes fewer data & I would definitely recommend you this Web browser if you have a slow net connection or low on data. Additionally, this Web browser is safe & secure. Best for surfing related work.
Excellent Turbo Mode
Integrated Ad-Blocker
Fewer Plugins
Also Read: How to Fix ERR_CONNECTION_REFUSED Error In Google Chrome Browser
4. Microsoft Internet Explorer:
Well-known & famous web browsers with many ups & down while its career. Still a dominating web browser. Internet Explorer has been reported referred to as a bit slow browser & few have even faced this trouble. However, these speed issues were with older versions of Internet Explorer.
The developers have resolved this issue in new Internet Explorer 11. It's simple, powerful, clean & consumes less RAM than Firefox & Chrome. However, this browser has few limitations, by limitations we mean that few things still take time. Best for people who just want to surf but I won't recommend you this if you want something great or customized experience.
Clean Design
Poor Plugin Support
Consumes less RAM
5. Vivaldi:
We usually just sit & use our web browser per day but Vivaldi makes things different from others. Vivaldi makes it pleasant & personal experience as possible. You are the creator of your Interface. Get a built-in-note taking system, dock websites aside while looking on the Main window. An innovative web browser that gives you controls. Vivaldi was built on Chromium that makes it expandable with the use of extensions. Just pick your preferred add-ons extension & click Add.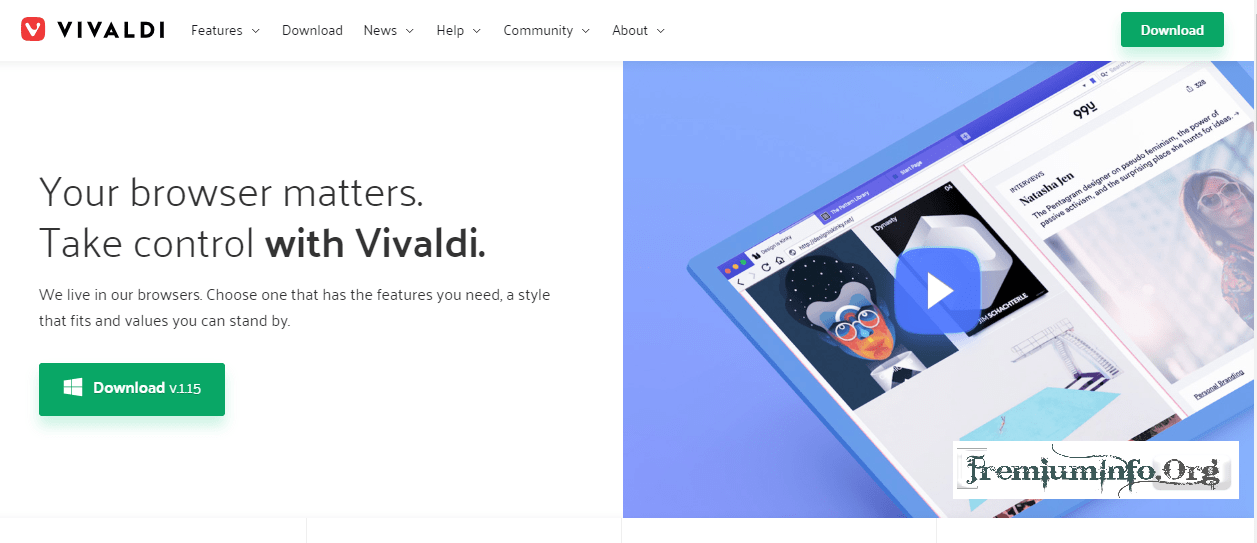 A creative & innovative web browser & you should definitely have a try on it.
Customizable
Create your own UI
Innovative but not the fastest
Also Read: Top 10 Best Android Email Apps For Great Experience
6. Microsoft Edge:
Well known by Window users, this is a default web browser on Windows 10. This browser is not available for older versions of MS. Edge is a user-friendly web browser while Internet Explorer is better for an enterprise. Edge's integration with MS Windows 10 makes it much stronger & is completely compatible on Windows 10's tablet mode too.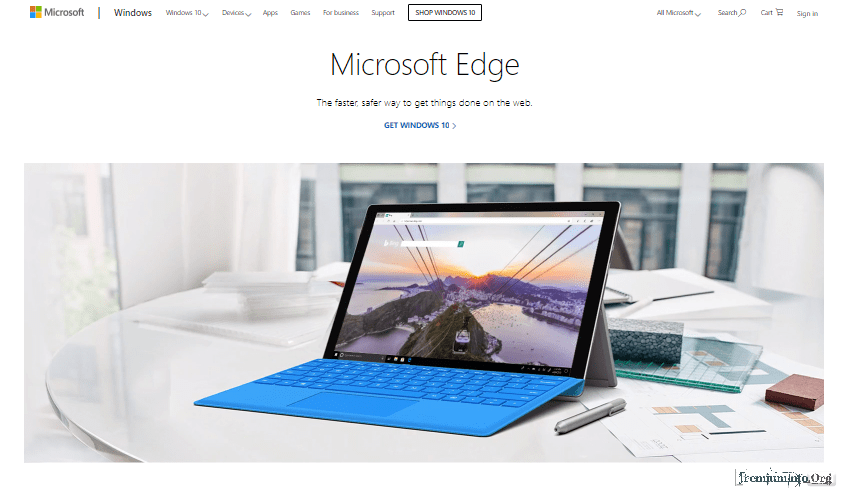 The browser is quick & lenient. Fast speed, integrated reading mode & sandbox have ensured that it's damn secure & safe. You can search for anything even by typing something on your Window's Cortana Search Box. Not the best of all but still better in case of security.
7. Tor:
TOR web browser has been related with dark web & seedy underworld. However, it can be true that this browser can search deeper inside the web, even few of the unlisted contents. Tor is completely safe & its random nodes over the world make it harder to track. Tor can be said a heavily modified version of Firefox. Nothing will be stored, nothing will be tracked & that's the real asset for a few users. We would recommend you to not reveal your identity on TOR because TOR is preferred while Private moments. You can also choose to run it via USB stick.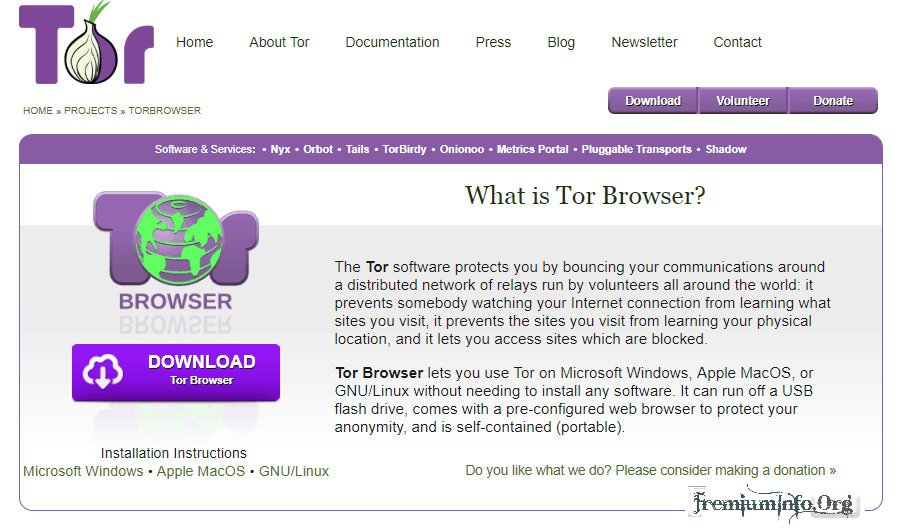 Keeps Browsing Private
Blocks Tracking Cookies
Performance is slow
NOTE:
These were few of the best 7 Secure web browser which is usually available in every device. But there are few more web browsers which we would like to add.
Few of the best web browser but couldn't make it to the TOP 5 are as follows:
Waterfox
Torch
Brave
Pale Moon
Firefox Focus
Icecat and IceWeasel
SeaMonkey
The above web browsers are also one of the best but our list was about the most secure, fast & easy UI based Web Browser. However, with all due respect, we would end our list here.
Conclusion:
These were the Top 7 Best Secure & Fastest Web Browsers with Easy User Interface. You may try these web browsers according to your PC. Let us know which web browser worked best for you. If you have any doubt or query let us know via the Comment Section. We will try to reach you as soon as possible. STAY TUNED! for regular tech stuff.