DirecTV is one of the most famous satellite broadcasting services in the United States of America. Since 1994, it has been a key rival to all other cable operators and Dish Network providers.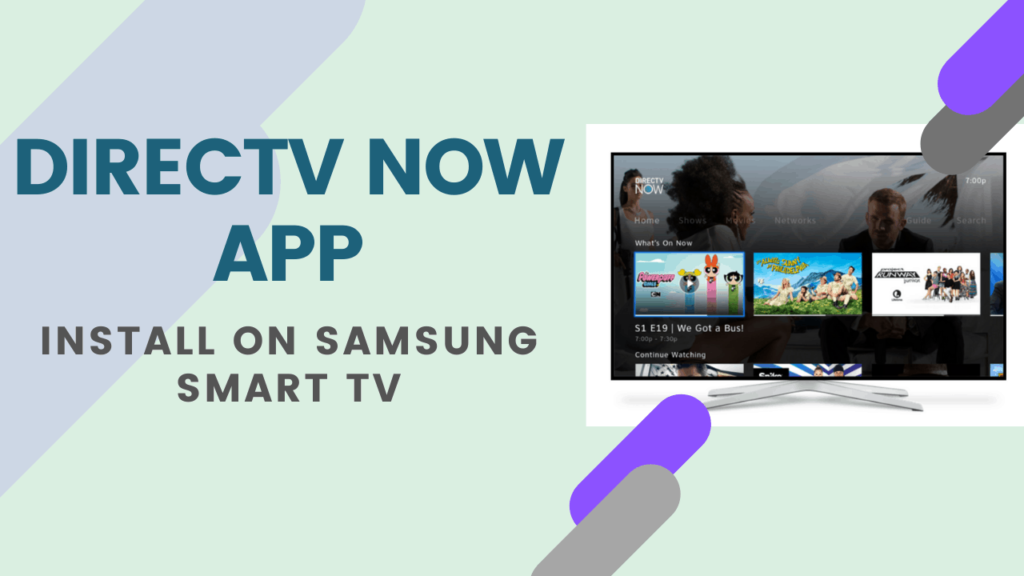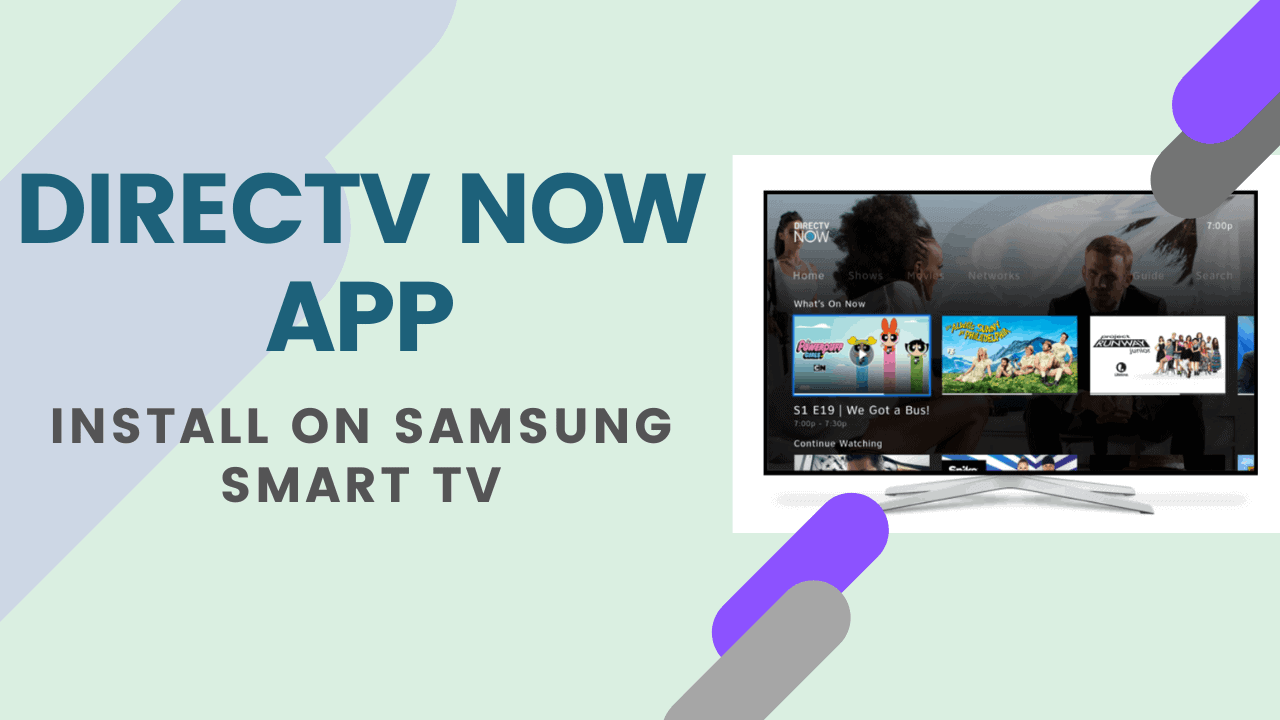 The service is still going one, however, if you're a new Samsung Smart TV user, or an old one, this post is just for you and all other geeks. Here, we have discussed how to install the DirecTV Now App on Samsung Smart TV, we have also mentioned some other information correlated to this topic. 
But before going to the tutorial, let's learn more about DirecTV and DirecTV Now. Yes! there's a difference between the two. 
Also Read: 9 Best Samsung Smart TV Apps | Watch Free Movies | 2020
DirecTV And DirecTV Now 
As mentioned at the beginning, we now know that DirecTV is an American-based broadcast service provider and now it is operated by AT&T, a company concentrated on television service all over the USA. 
It is true that DirecTV subscribers have fallen in the past couple of years because of online services like Netflix, Amazon Prime Video, etc but there are still 16 million active members who are still paying for its subscriptions. That's a lot of users! In late 2016, AT&T had announced the support of DirecTV Now on Samsung Smart TVs along with a bunch of other devices like Amazon Fire TV, Apple TV (4th Generation), Android, and iOS. Now, they even support Chrome 50+ and Safari 8+ browsers. 
DirecTV Now service is a bit different from DirecTV. The former one helps you watch content with an internet connection, while the other one is satellite broadcasting service which needs cable, set-up box, hardware, etc to operate and is quite expensive. 
Install DirecTV Now App on Samsung Smart TV 
If you have been using a Samsung Smart TV for a while, you must have felt the different OS. This is because Samsung has its own operating system called Tizen for Smart TVs. 
And just like you download apps from Google Play, App Store, etc, you'll find a center for all apps on your device. Let's see how to install the DirecTV Now App on Samsung Smart TV. 
1. The first thing you need to do is to launch the Samsung Application on your TV.
Then, at the left, you'll see the search bar, type

DirecTV Now

and wait for a few seconds. 
As the app info screen appears, click on the

Download

button to start the downloading process. 
Finally, as the Download Completed,

try to launch the app.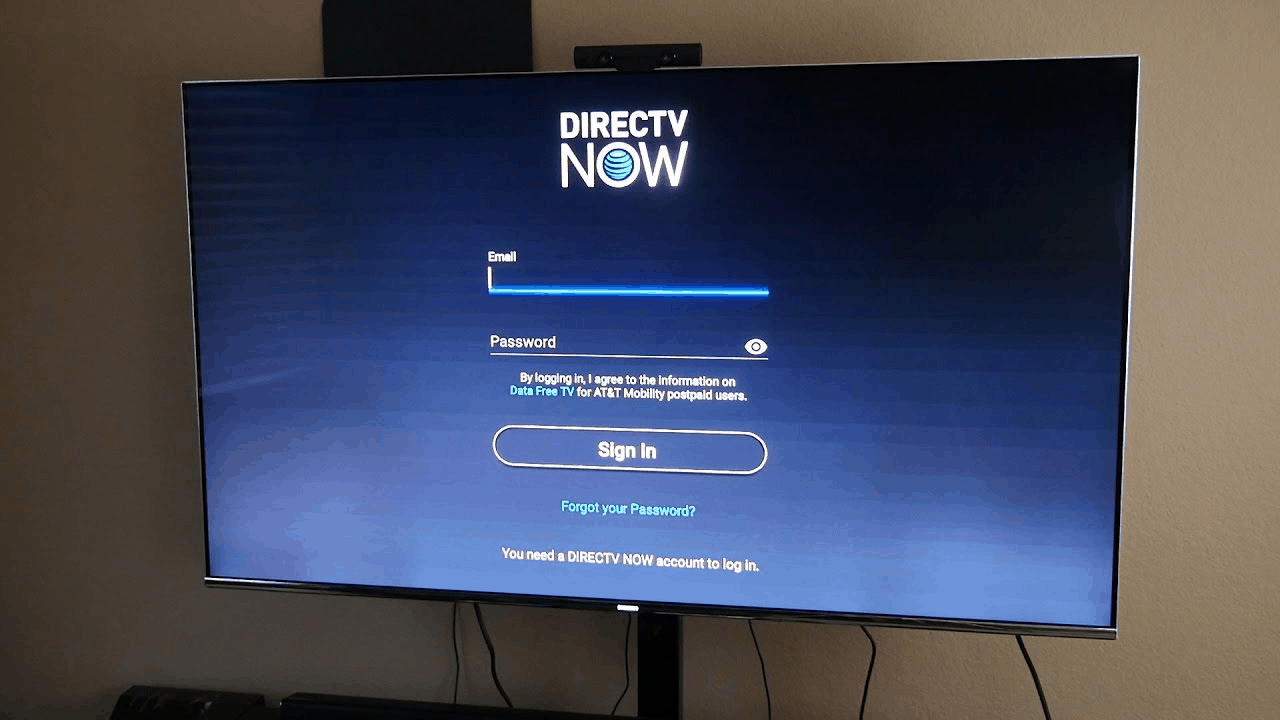 Update Apps on Samsung Smart TV 
Above, we have shared how to install DirectTV Now App on your Samsung Smart TV. It's no wonder why sometimes some apps keep crashing on different OS. 
Smart TV apps are a bit different from Android and iOS apps. If you're not updating them on a regular basis, chances are that they are going to stop working sooner or later. 
Let's see how to update apps on Samsung Smart TV. 
Automatic App Updates 
Get hassle-free with Automatic app updates on your Samsung Smart TV. 
Go to

Smart TV Hub.
Now, go to

Apps

. 
At the bottom right corner, select the

Options

.
At the below, you see

Auto Update,

click on that. 
Manual App Updates 
If you wish to update a few apps you often use, you can manually do that as well. 
Go to

Apps

on your Smart TV. 
Select the App you want to

update

and press the enter button on your remote controller. 
Now, a pop up will appear, click

Update App

and the updating process will get started. 
If you are using the latest version of Samsung Smart TV, you must have seen the white-grey dot above each icon who's update is available. This makes things easy when you are trying to detect outdated apps. 
Looking for: 10 Best Dare TV Alternatives for Free Online Movies in 2020
Fix Samsung Smart TV Not Working Issue 
We have seen many owners on online forums complaining and facing issues like no sound, no screen, freezes, etc with their Samsung Smart TVs and they weren't able to resolve it. 
Below we have discussed a few of those common problems and have mentioned some of the fixes to it. 
1. Disconnect Power Cord
The first thing you need to do is to disconnect the power cord, go near your TV and press the power button for at least 30 seconds, then try to connect to the power cord and check if it works by pressing the power button on your remote. 
2. Check Stand-By Light On
If you are wondering whether your TV is receiving the power or not, check the stand-by light, if it's turned on, then the issue is something else. 
3. Change The Batteries
When was the last time you changed the batteries of your remote? Probably you need to change at this point by opening the back panel of your controller. 
4. Contact The Manufacturer 
Now, you have tried everything you can do to fix the issue, but it's not guaranteed that it will work. Momentarily, contact your TV manufacturer for further assistance. 
Best DirecTV Now Alternatives For Samsung Smart TV 
Didn't like the DirecTV Now app? Wondering what alternatives you can try. Let's check them out. 
1. SlingTV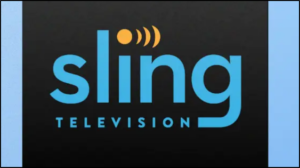 SlingTV is one of the best DirecTV Now alternatives apps for your Samsung Smart TV. It is quite cost-effective and you can have more customized experience when you are paying for its subscription. They will not charge early subscription ending fees if you no longer wish to use their service. 
2. YouTube TV App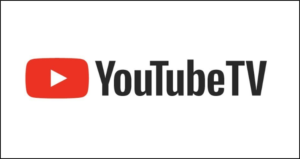 YouTube TV will suit your needs if you want a quality streaming experience. However, you might not find all the channels you want with your subscription as different locations have different plans. 
Youtube Stuff: Top 4 Tricks to Loop Youtube Video
3. Amazon Prime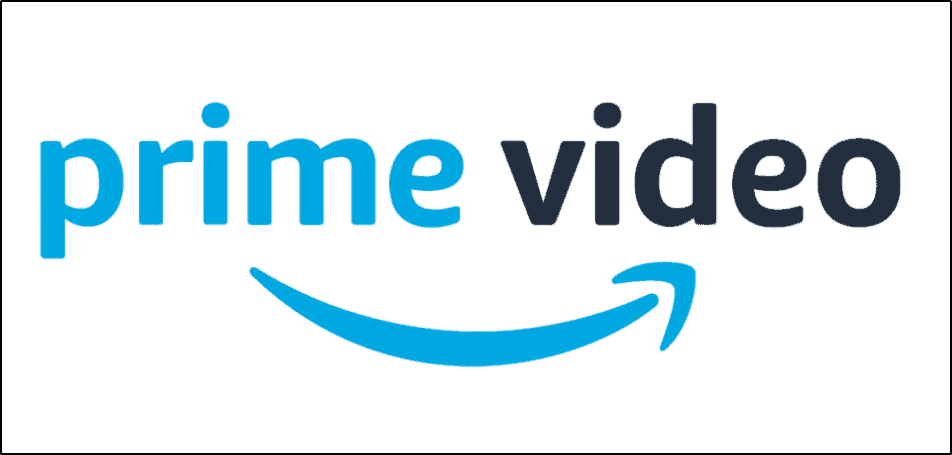 Amazon Prime could be a good alternative native to DirecTV Now app for your Samsung Smart TV. Here, you could have abundant no choices in terms of movies and tv shows. 
4. Fubo TV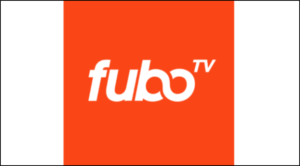 Consider using Fubo TV instead of DirecTV Now app if you are looking for tons of sports channels as they have countless to offer. However, for TV shows and movies you might want to consider other services. 
Conclusion
So, these are simple steps to install the DirecTV Now App on Samsung Smart TV. To use the latest features of the apps, make sure you are updating them on a regular basis. You can either manually update them or the Automatic update option will do that for you. 
We have also mentioned some fixes if your TV is not working normally. At last, if you're not willing to use DirecTV Now app anymore, you have some of the best alternatives to switch to. 
So, did it help you?