Amazon Prime Video is a video streaming service that is acquired and managed by Amazon. It is available for different Apple devices such as iPhone, iPad including Apple TV.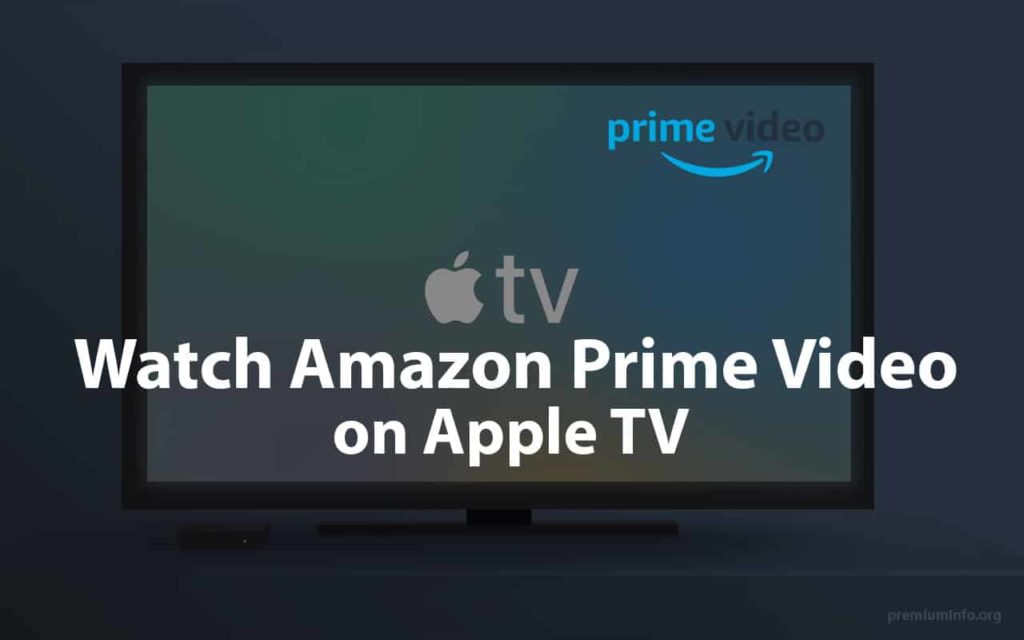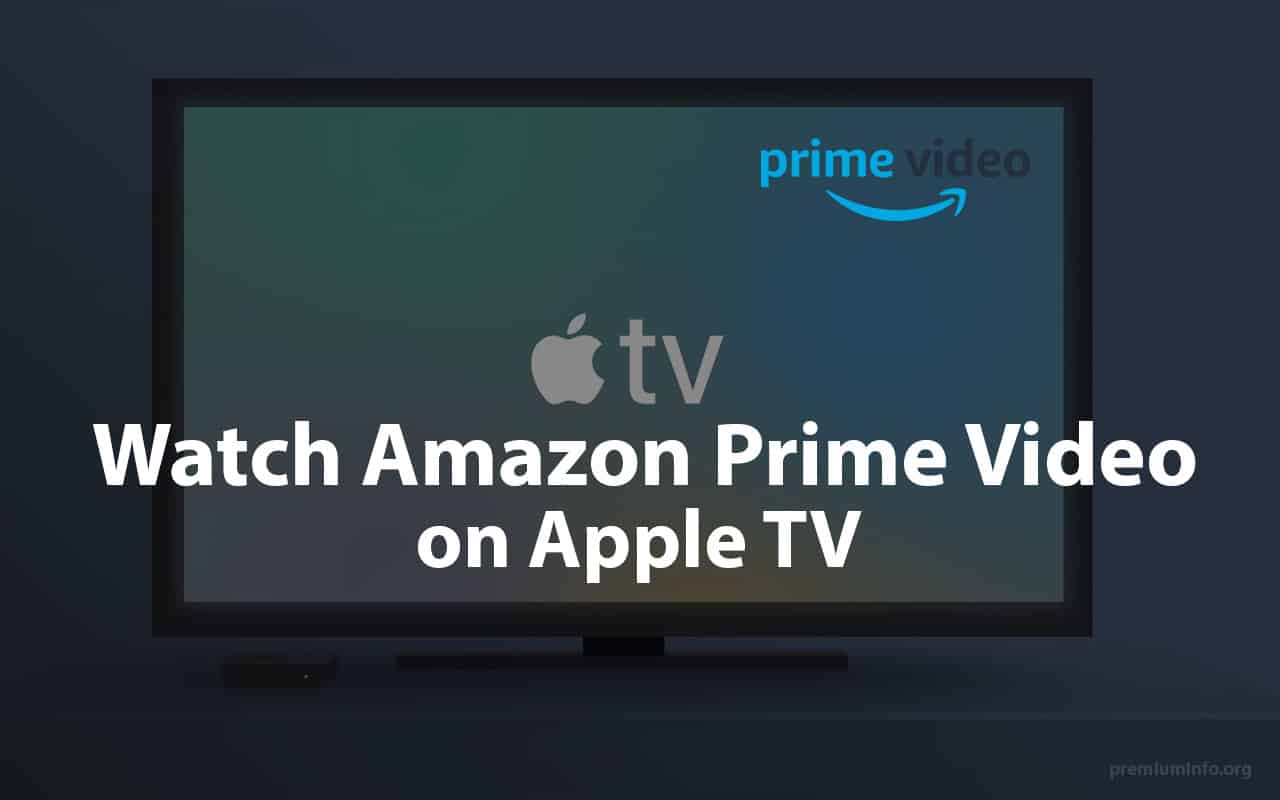 Yes! Apple TV users can take the benefit of watching Prime Video's movies and tv shows. You just need to install the Prime Video App directly on your device. 
Things You Should Know 
There's no doubt that having Amazon Prime Video installed on your Apple TV gives you an amusement of watching tons of movies and tv shows but it needs a paid subscription in order to offer all shows and movies with different streaming qualities. 
However, the free plan has only limited content to offer which we don't think is enough for an Apple TV user. One more aspect that requires to run Prime Video is how old your Apple TV is, which means you should have at least a 3rd generation Apple TV. 
Also Read: Install Google Play Store on Amazon Kindle Fire or Fire HD
How To Get Amazon Prime Video on Apple TV
If you have just bought a brand new Apple TV, you'd be glad to know that Prime Video is already installed on it. But if it's not the latest version but is of 3rd generation or later, you can manually install the Amazon Prime Video App. 
Here's how to do that:
1. The first thing we want you to launch the App Store on your Apple TV's home screen. After that, search for Amazon Prime Video and start installing it.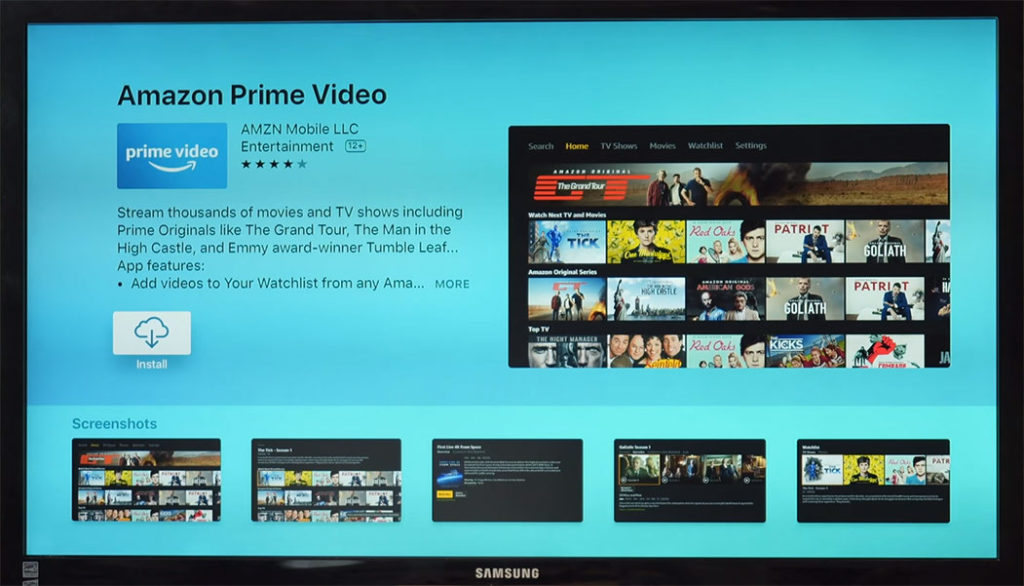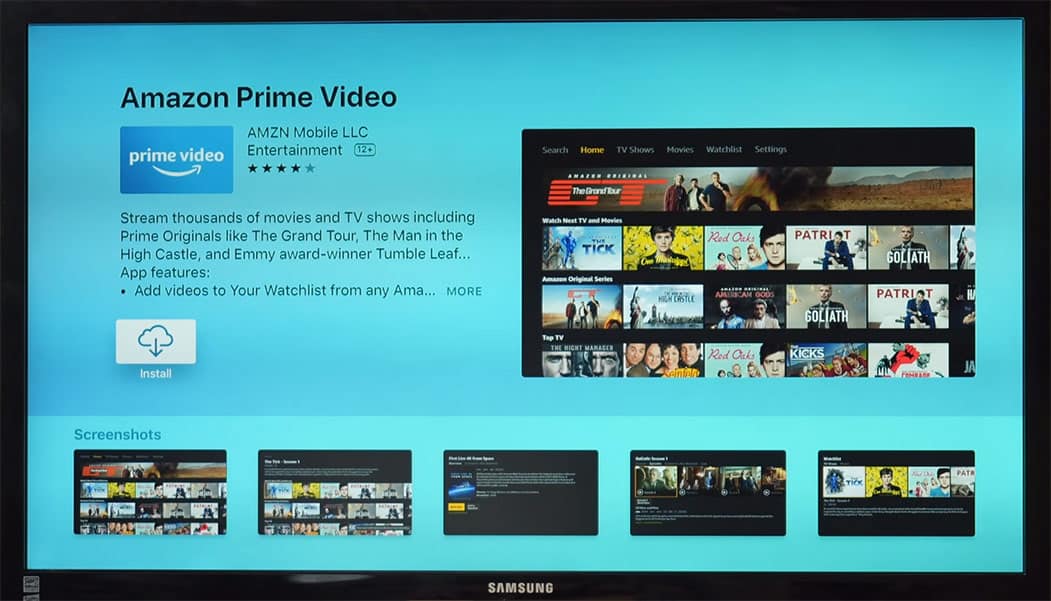 2. Wait till the installation is finished, now you are ready to go, simply launch the Prime Video app and login to your Amazon Prime Video account in which paid subscription is enabled or create a new account and pay for the subscription later.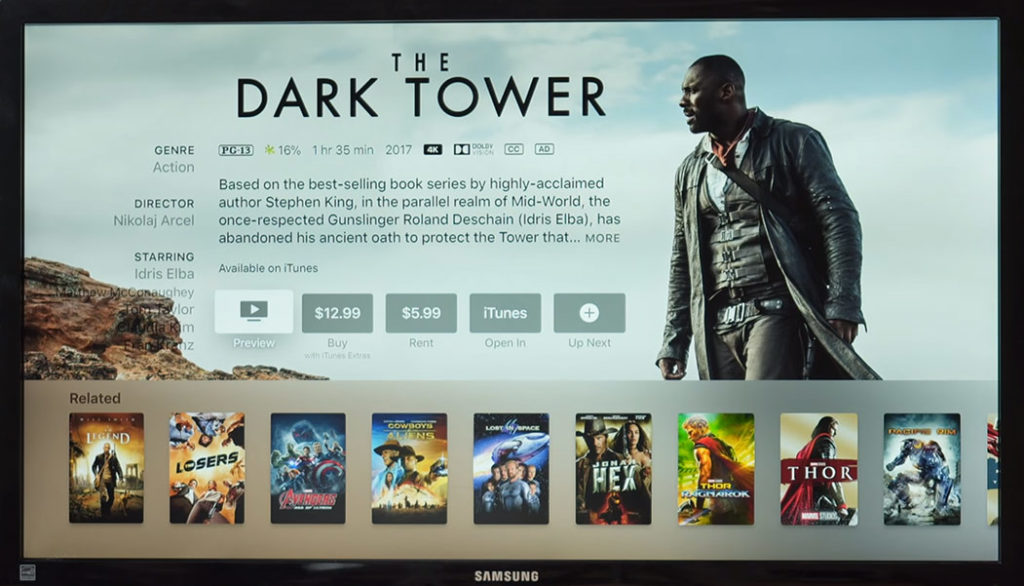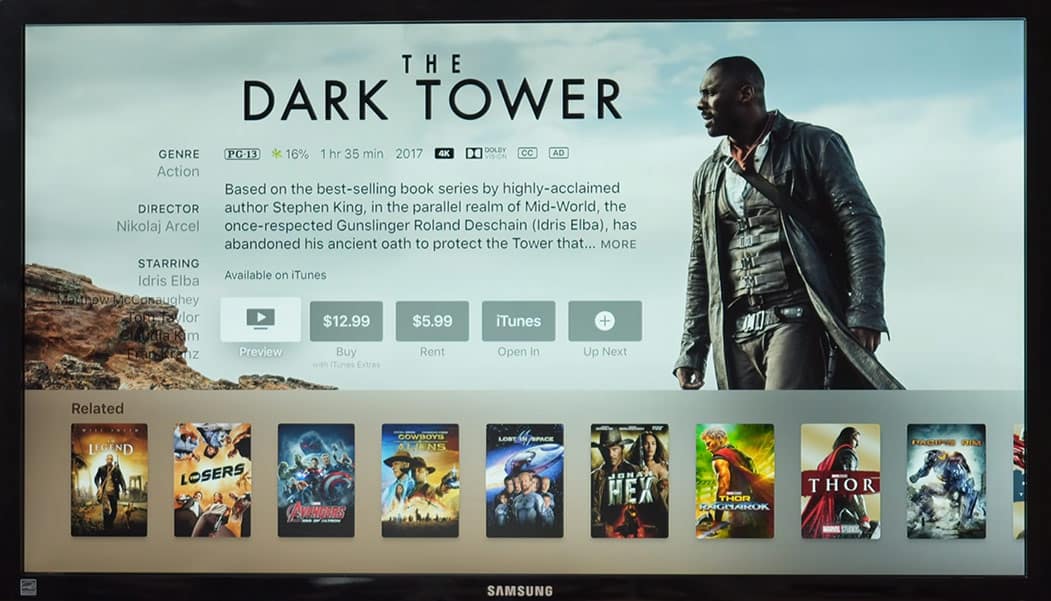 3. Now, you have completed all the steps and ready to watch Amazon Prime Video on Apple TV.
Using iOS Device To Access Amazon Prime Video 
You cannot have your Apple TV with you every time you want to watch movies. But if you're an iOS user, you can simply install the Prime Video app on your smartphone or iPad through the App Store. 
Here's how to do that:
1. The first step requires you to launch the App Store on your device and search for Amazon Prime Video. Else simply go here.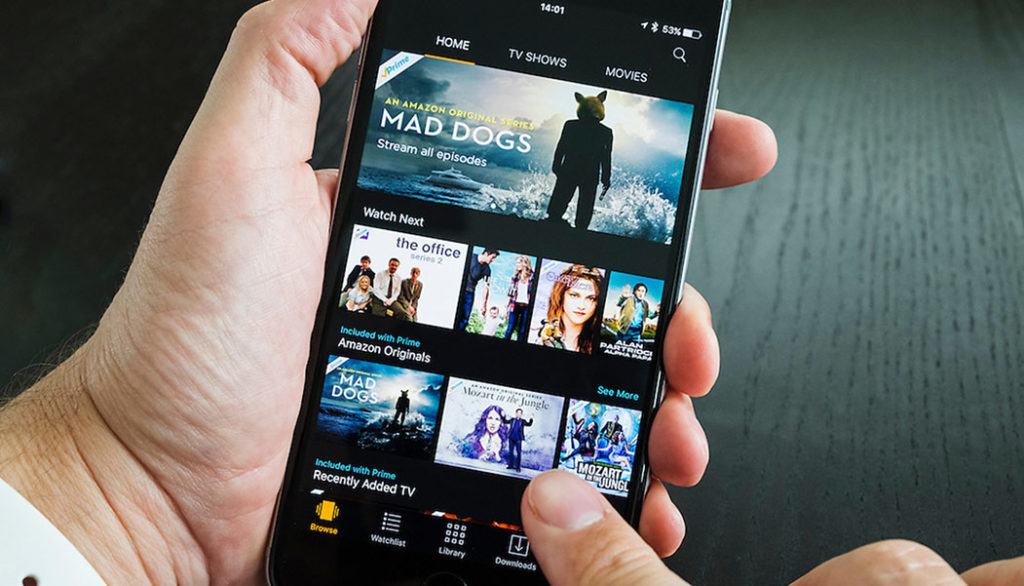 2. Now, run the installation of the App and wait till it is completed. 
3. Lastly, run the Prime Video App and sign in with your registered account. Now you can watch your favourite content directly from your iOS device. 
Also Read: Qooapp for Android and iOS | Unlimited Japanese Games & Comics
iOS AirPlay Feature To Watch Amazon Prime Video on Apple TV 
This is an amazing method you have got from Apple. Using the AirPlay feature, lets you watch Prime Video on Apple TV with the help of your iOS device.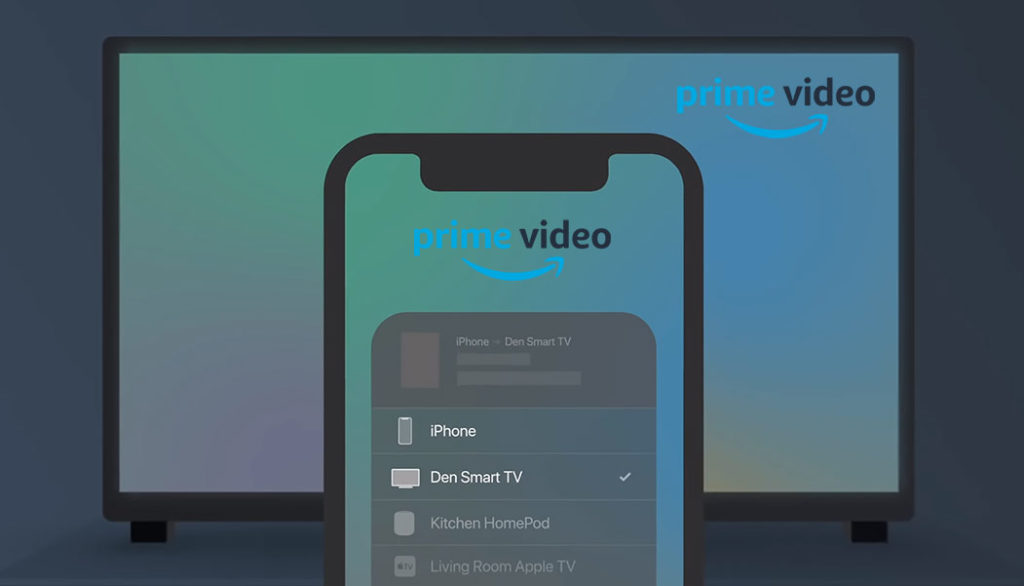 This omits the first method we have discussed above. All you just need to have your iOS device and Apple TV connected to the same Wi-Fi.
Here's how to do that: 
Simply launch the

Prime Video App

either on iPhone or iPad. 

Run the

movie

you would like to watch. 

At the top of the screen, you'll see an

AirPlay

icon, you need to select it and choose the Apple TV you would like to connect to.

Now, the movie will

start running

on your Apple TV. 
Mac AirPlay Feature To Watch Amazon Prime Video on Apple TV
Mac users can also use the AirPlay feature to watch Prime Video on Apple TV.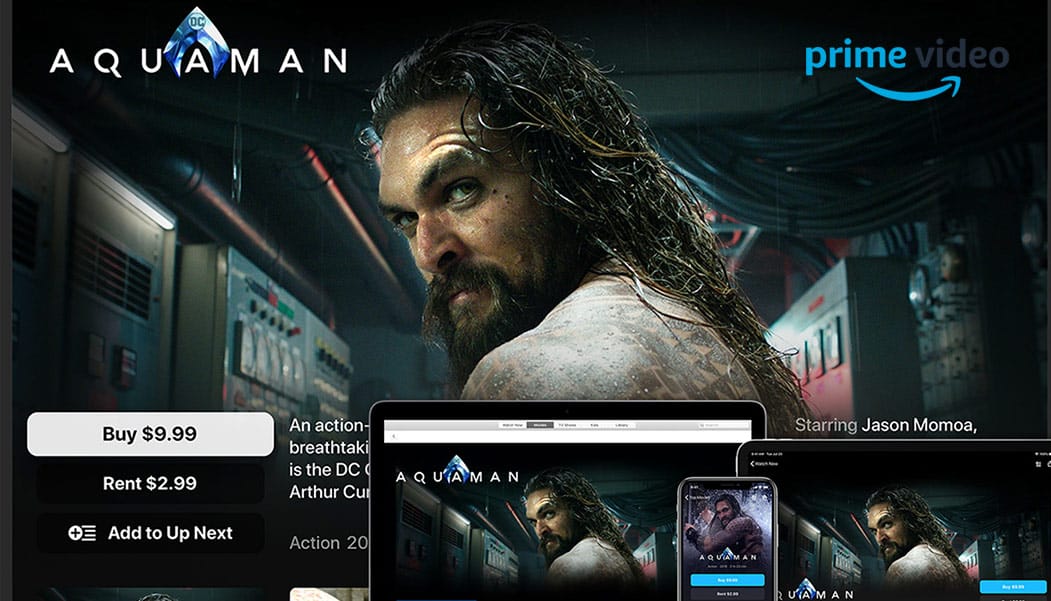 Here's how to do that:
Go to the official

Prime Video

website on your browser. 

Sign in to

your account

and start playing your desired movie. 

At the top of the toolbar, you'll see the

AirPlay icon

. Click on that and choose Apple TV. 

Lastly, you have to type

the password

that has been shown on your Apple TV. 

Now you have

connected to Apple TV

and can start watching your favourite shows on the big screen. 
Amazon Prime Video Not Working on Apple TV
We have covered all possible ways to run Prime Video on Apple TV but there might be some explanations if it's not working properly such as older TvOS, versions, app updates, etc. 
So below we have mentioned a few possible fixes you can try to solve the problem.
Install Prime Video Again
This is the easiest method. There must have been some glitch when you tried to install the App for the first time. Reinstalling the Prime Video again can fix the problem. 
Install The Latest Version of TvOS 
Using the older versions of TvOS in your Apple TV brings up these kinds of problems. So, it's recommended to keep your device updated on a regular basis. 
If you don't want to uninstall and reinstall the Prime Video app, simply update it. Make sure to update other installed apps too. You can turn on Automatic App updates in settings. 
Softwares such as TunesKit iOS Recovery System is adept at fixing all problems in Apple TV (older generation). The good thing is you don't have to worry about any data loss. Not only Prime Video, but you can also fix issues related to the Netflix app such as black screen, airplay issue, etc. For more info on how to use it, you can refer to google search. 
This might be possible that you or someone else has changed the settings earlier and now, apps like Prime Video are not working normally, try to Reset the settings you have made. The option for Reset is available in the settings section of your Apple TV. 
Check out: (iOS 13) Download & Install Spotify++ IPA Without Jailbreak
Conclusion
So these are the simple methods to watch Amazon Prime Video on Apple TV. Make sure you are using the 3rd Generation of Apple TV or later and have the latest version of TvOS on your device.
You can access Prime Video either by directly installing on your Apple TV or using the AirPlay feature available on iOS and Mac devices. 
And if Prime Video is not working properly, you can fix it by using external software, though resetting, upgrading the TvOS version, and reinstalling the app will also work.