It's common to have a bits and bugs in new games especially a online like Apex Legends. And apex legends is a pretty good online battle royal game and it's beating PUBG in a long way. Here are some 12 Ways to Fix Apex Legends Crashing Without Error.
Since Apex Legends is not stable as PUBG due to the Origin copyright issue. Hence there are lots of errors appear while starting the game because the Origin uses Easy Anti Cheat tool to prevent game from hackers.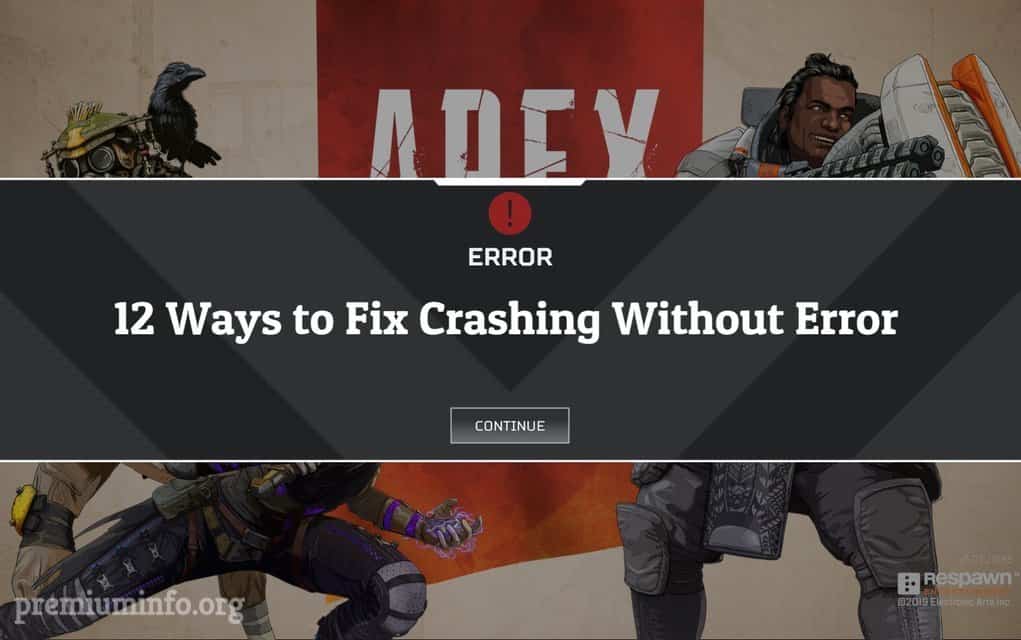 And also many layers of security software applied over the Apex Legends and that's why some crashes appear without any error or error codes.
Well, here is the list of 12 methods to fix the random crashes on Apex Legends and it also improves the gameplay without any lag.
Also Read: Best Sites To Download Pc Games For Free Without Paying
Most common problems caused by
These are all the most common things that cause Apex Legends to crash without any form of notice. And I will provide all the ways to fix these errors in a bit.
Easy Anti Cheat service.
Graphics driver issue.
Missing or corrupted files.
System cache memory.
r5apex.exe service.
Antivirus softwares.
---
12 Ways to Fix Apex Legends Crashing Without Error
---
1. Repair Easy Anti Cheat service
This is the most common thing to create a Apex Legends to crash because this is anti cheat software for the game itself and who knows maybe if you have any sort of virus or missing or corrupt files, this software can thinks you are a cheater and stops the game. This is also the best method to fix apex legends crashing error.
To fix this issue just follow the steps below
Steps:
Open up the My computer and navigate to Local Disk(c) -> Program Files(x86) -> Origin Games -> Apex -> EasyAntiCheat.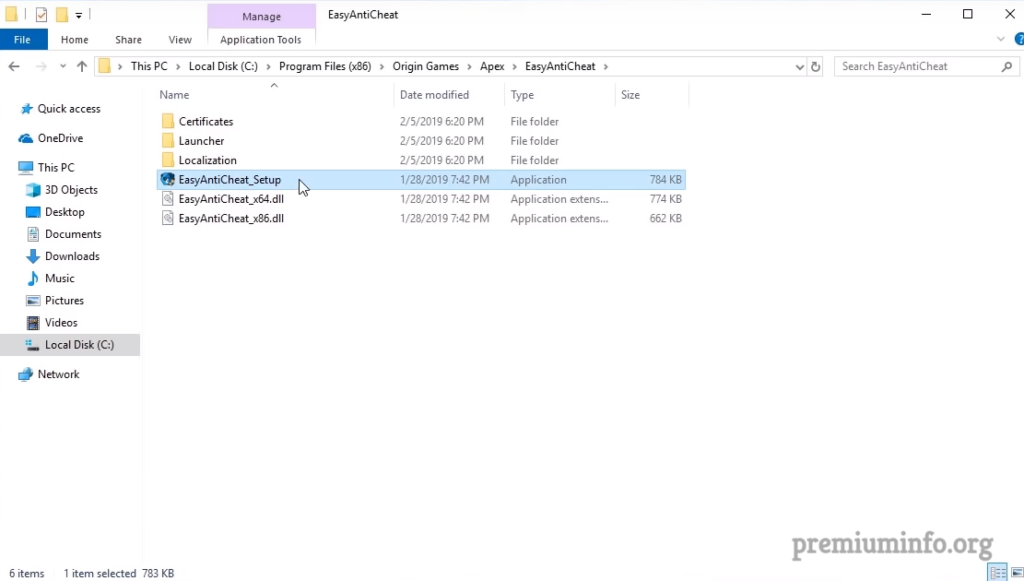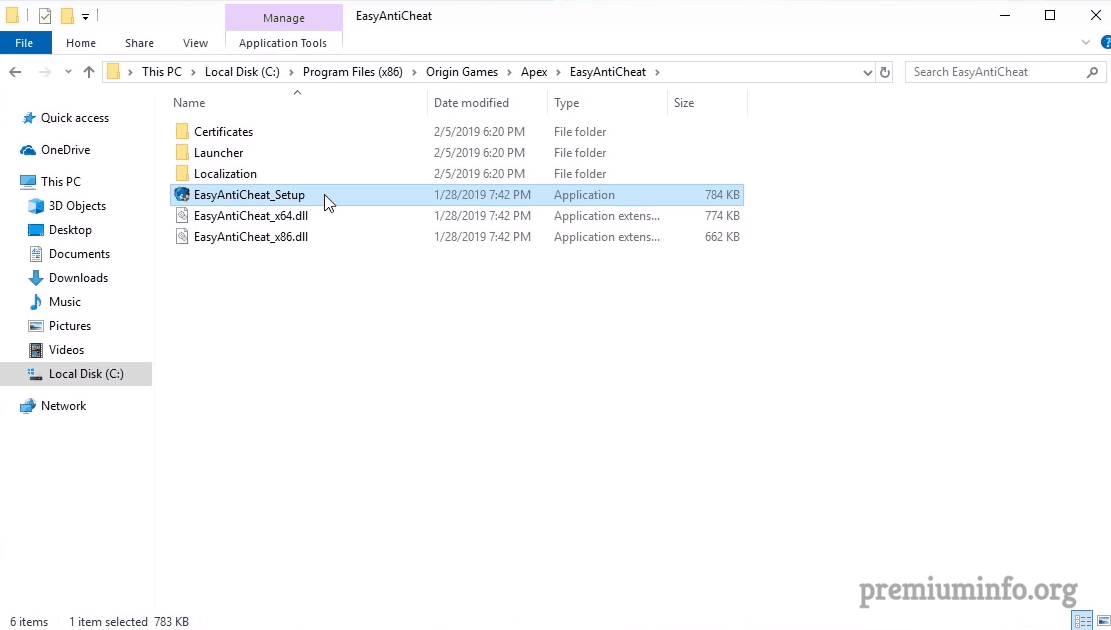 Now click on EasyAntiCheat_Setup and then press yes.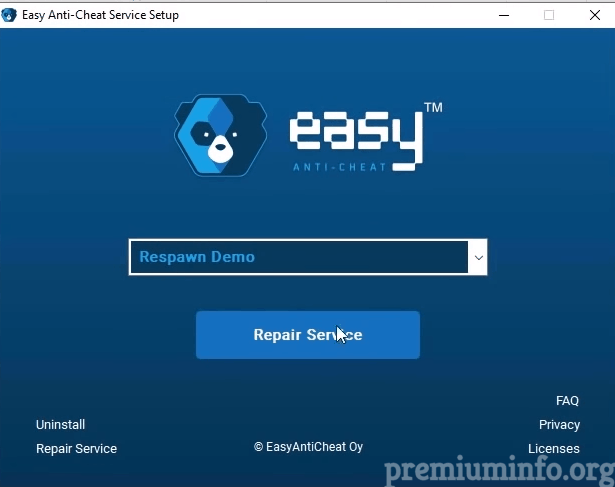 Just select Repair Service and then it will take some time and then hit Finish.
Then just restart the game and it will work this time because easy anti-cheat software just got updated and hopefully Apex Legends starts without any error.
2. Microsoft Visual C++ error
It's possible that the required version of C++ for Apex Legends is not supported by your pre-existing C++ and that might cause an crash for the game.
Don't worry it's pretty easy to fix this issue.
Steps:
Just open up your control panel and go to Control Panel\Programs\Programs and Features.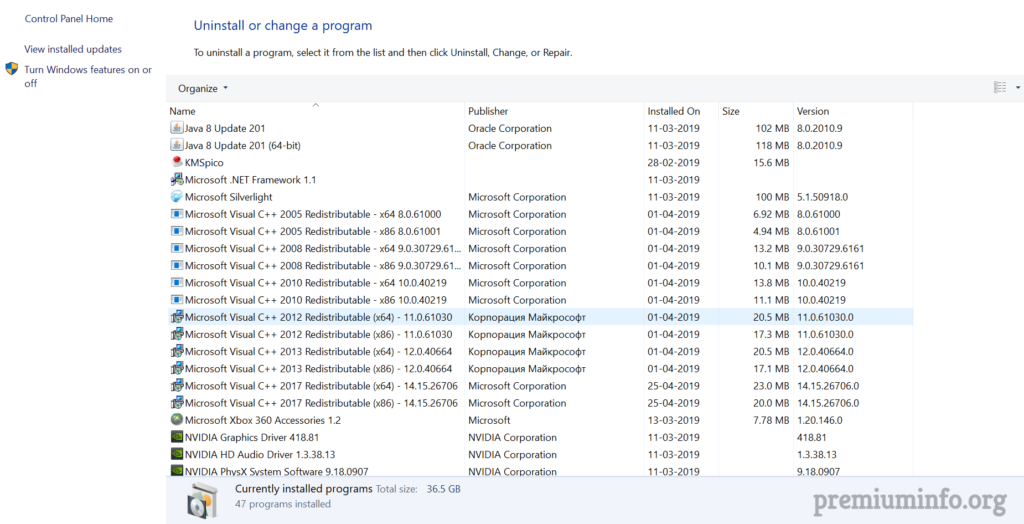 And then just uninstall all Microsoft Visual C++ versions one by one.
Now just open Origins and find Apex Legends.
Right click Apex Legends and click Repair and the game will automatically download the appropriate versions C++.
3. Deleting Origin cache
Yes cache can be a bit of problem when it comes to online gaming. And in this case Apex Legends has cache over a GB.
a and hence here is the method to delete the game cache from the cmd.
Just paste these commands one by one in your cmd and make sure that your run cmd in Administrator.
taskkill /F /IM Origin.exe
taskkill /F /IM OriginClientService.exe
taskkill /F /IM OriginWebHelperService.exe
pushd C:\ProgramData\Origin || exit /B 1
for /D %%D in ("") do (
if /I not "%%~nxD"=="LocalContent" rd /S /Q "%%~D"
)
for %%F in ("") do (
del "%%~F"
)
popd
rmdir /s /q C:\Users\%username%\AppData\Roaming\Origin
rmdir /s /q C:\Users\%username%\AppData\Local\Origin
And also you can use it as a bat file by just opening a notepad and copy the above codes and paste it in and save as .bat extension.
4. Updating Graphics drivers
Nvidia pushes weekly update to their customers to improve the graphics performance and stability. Game developers creates the game with the current version of drivers and soon it updates with the newer drivers.
That's why you have to keep your drivers up to date.
Steps:
Just go to the Nvidia Graphics Download site and search for your suitable graphics card and download the latest version for your driver.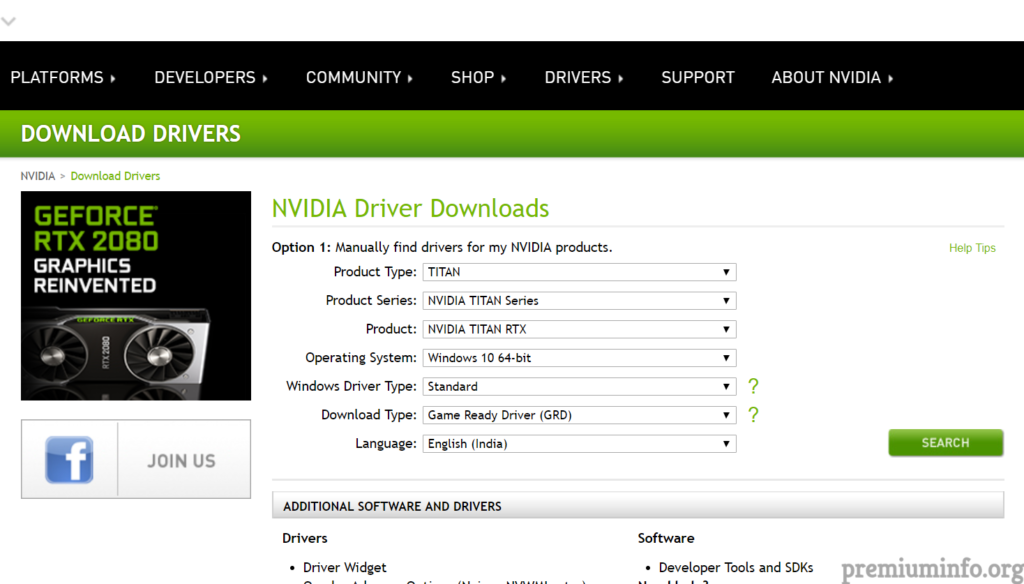 Also you can make this more simple by installing GeForce Experience.
Geforce experience can automatically downloads the updates for your graphics driver.
5. Fix corrupt system files
There is a chance that one of your system file is missing or corrupted. And that mistake can led to crash the online game in some way.
To fix this issue all you need to do is simply just type in the following command in the command prompt.
Steps:
Open command prompt as Administrator from the search bar.
Just type this command "sfc/scannow" without quotes and hit enter.
Now the windows will automatically scans for the missing files and fix them for you.
Also Read: Delete System 32 Files With One Click | Easy Methods
6. 100 fps fix
Maybe the game is reserved the cache to be adjusted to the certain amount of fps and this can cause a serious problem like tearing screen and crashes etc.
To fix this Origin has a prebuilt option to max your fps to 100 within the game menu.
Steps:
Just open Origin and find Apex Legends.
Now right click Apex Legends and select Game Properties and choose Advanced.
Now paste this command in the command line argument text box without quotes and save.
"+fps_max 100"
7. Update Origin and Apex Legends
By keeping the game updated means it has less bugs and glitches. Also updating Origin software is the must one and many people just update the game only and forgot to update the Origin.
To update Origin simply just download the latest version of the Origin Client from the web and just open the installer it will automatically download the latest version of origin.
Or if you already installed Origin you just update it by going in to the menu and click update.
To update Apex Legends
Open up Origin and find Apex Legends.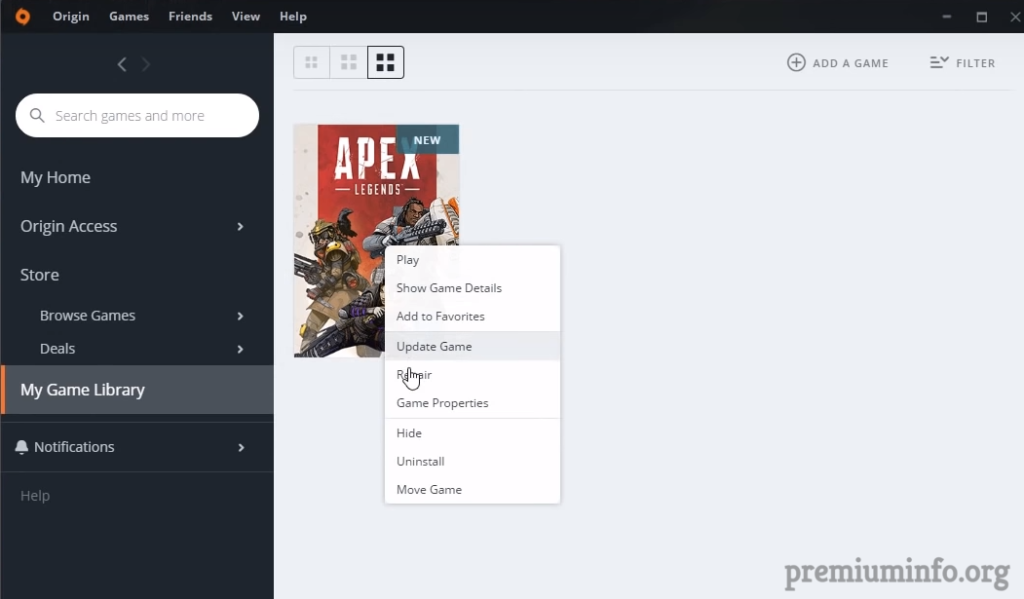 Right click and select Update.
The game will updated automatically.
8. Antivirus and Defender error
The most definite problem that occurs to the people to crash game is the antivirus softwares. And even in many case the pre installed Windows Defender can cause serious problems to the online games.
If you installed any antivirus softwares just disable it while playing the online game.
Also just turn off the Windows Defender and the game might not crash.
You can also just make sure that Origin and Apex Legends are whitelisted in the antivirus settings and defender settings to be sure that game will work.
Must Read: How to Remove Shortcut Virus in flash without Antivirus
9. r5apex.exe
This is weird but r5apex.exe is a service that must run properly in the background to run the Apex Legends. And it might be the one that causes problem running game.
To fix this issue just follow me.
Steps:
Open File Explorer and navigate to Origin installation folder and click Apex and there you can find r5apex.exe
Then right click the r5apex.exe and go to compatibility tab.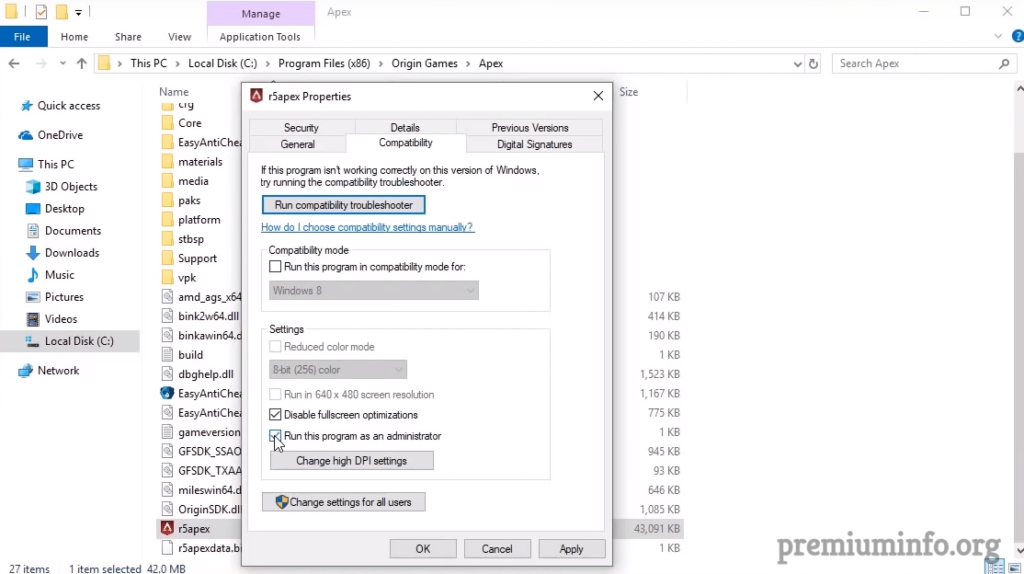 Now set compatibility mode to Windows 7 and check run this program as administrator box.
Hopefully, the game works fine now.
10. Task manager fix
There are some ways to make use of the task manager and you can manually stop the unwanted programs from running.
Just stop any antivirus software running on the task manager by right click and hit end task.
Also you can go to the Start up tab on the Task Manager and disable all the programs present in there and restart your computer and the game might just work fine from now on.
Also Read: Step by Step Guide for Fixing Windows 10 Taskbar Issues
11. Turn off In game overlay
If you have installed Geforce Experience on your pc, you have to change this setting because it will prevent Apex Legends running from the malware.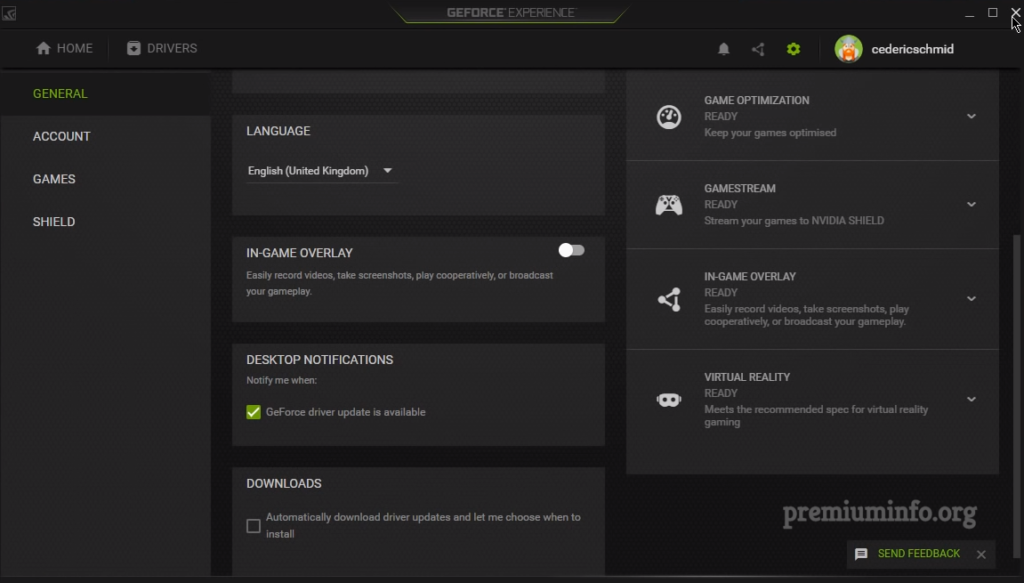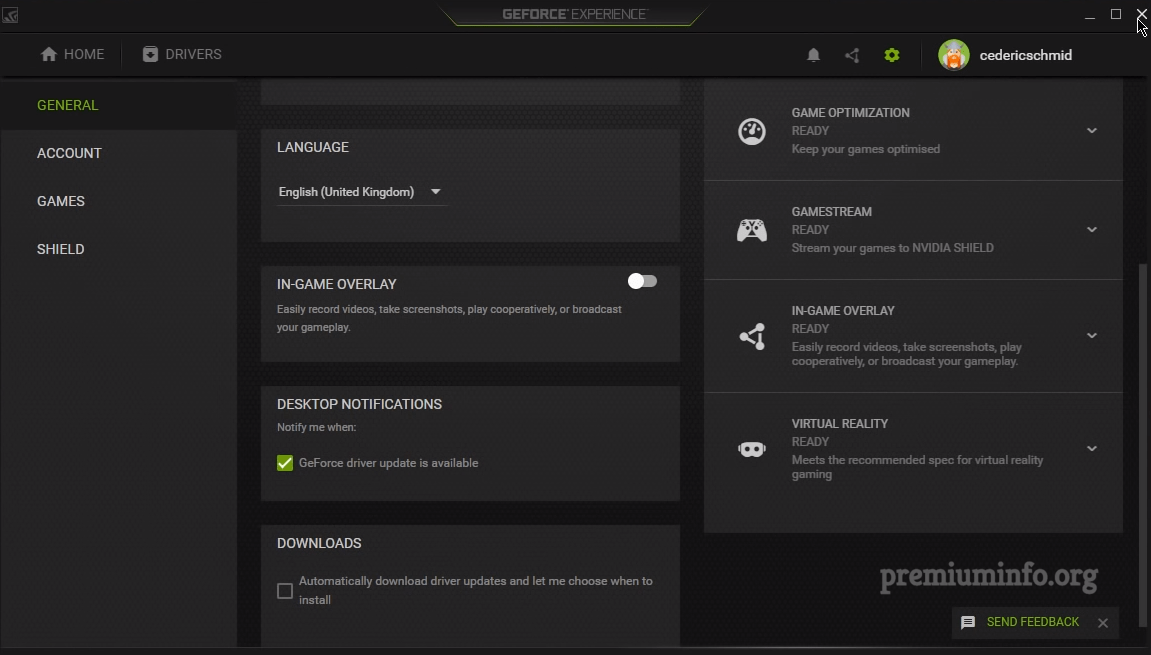 All you have to do is just open up the Geforce Experience and then go to settings and select general and from there you can find In-Game Overlay checkbox and make sure it turned off.
12. LighteningService.exe error fix
Another anti cheat software issue, yes this error is also caused by the Easy anti cheat program.
Due to the security concern a error might pop up saying lighteningservice.exe stops or something like that.
To fix this issue you just need to open up your task manager and then search for the lighteningservice.exe and select it and click end task. Or just simply press delete button after selecting it.
This might do the job and Apex Legends may run without any problem from now on.
And I hope using these 12 methods your Apex Legends crashing without error can 
be fixed permanently and if you haven any doubts just leave a comment below.