Getting tired of using your real identity for a temporary purpose?
So, Don't worry here is the list of BEST FAKE EMAIL GENERATOR, so that it can save
you lots of time and also provide you safety.
WHAT IS FAKE EMAIL GENERATOR?
Fake Email Generator is a website that allows user to create instant Email for one-time use only. Use this randomly generated Email in the website that you are aware of to avoid spam.
IS FAKE EMAIL GENERATOR ILLEGAL?
No, using Fake Emails is not illegal. They do not condone, support, or encourage illegal activity of any kind. They will cooperate with law enforcement organizations to assist in the prosecution of anyone that misuses the information they provide.
Also Read: Trick to Make Unlimited Fake Facebook Accounts Without Mobile & Email Verification 2021
WHY USE FAKE EMAIL?
Many websites, such message boards, are poorly designed, making it difficult for visitors from foreign countries to sign up for accounts. Using fake information, you can easily fill out the signup forms and login to the site.
Using Fake Email while filling out forms to avoid giving out personal information.
So, Use it for keeping your real life and your internet life separate.
HOW FAKE EMAIL GENERATOR WORKS?
Names are generated by randomly pulling a first and the last name out of a database. The database was compiled from public domain sources. Odds are that someone somewhere out of the billions of people who have lived on this planet has had the same name as the one generated. That's how the names are randomly generated.
Also Check: Tricks to Create Many Gmail Account Without Mobile Number Verification
ADVANTAGES OF USING FAKE EMAIL GENERATOR?
Create as many Emails as you wish in an instant.
Use your created Email for as much time you want.
Stay safe from malicious websites.
LIST OF BEST FAKE EMAIL GENERATOR SITES
1. OWLY MAIL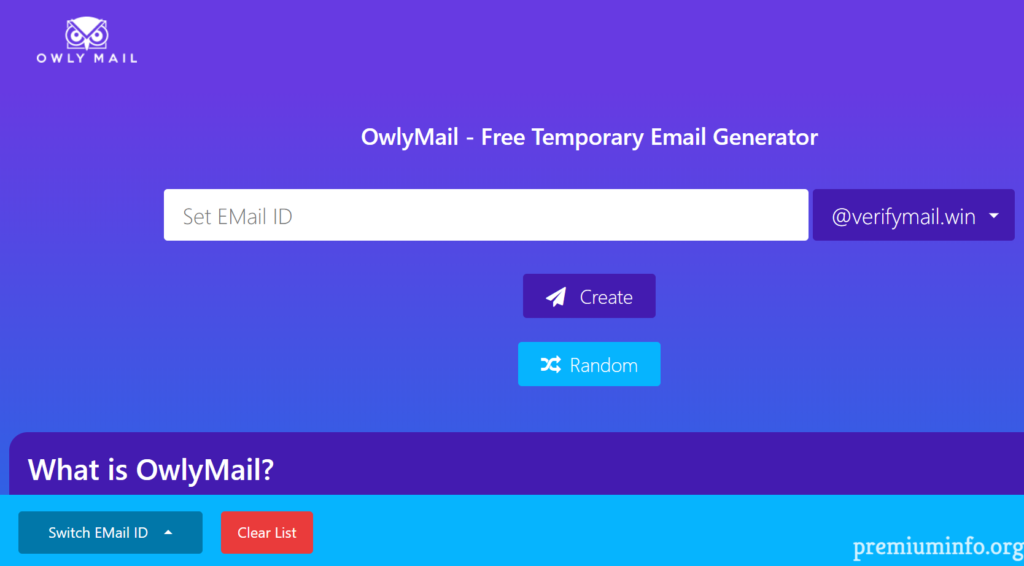 Best Way to use a temporary email service without going into technically difficult methods.
Free Temporary Email for the lifetime
You can create as many emails you want
You can use your email again
Custom username for email
Multi-Domain emails
Notification Alerts
9 Different languages
Owly Mail
2. TEMP-MAIL
This website is very easy to use to get a temporary email address. When you will enter on this website by default you will get a temporary email address.
Default temporary email address is there.
You can change your mail by using "Change" option.
Copy the mail address to ensure the name.
Open seperate tabs for multiple emails.
Also View: Top 10 Best Android Email Apps For Great Experience
3. MAILINATOR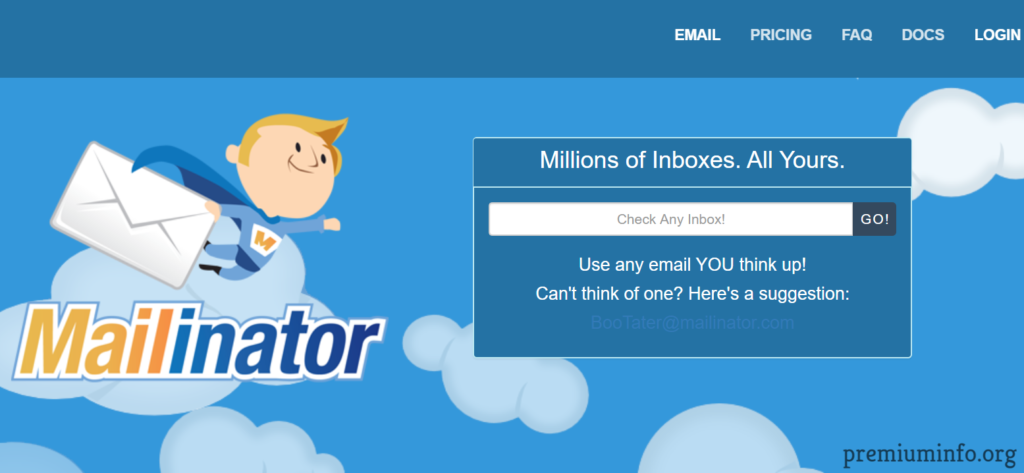 This site has an ability to accept email for any address at its own domain or dozens of other domains.
Use your own domain name.
Auto-deleted after few hours.
Premium account to get private domain and API access.
Easy to use
4. 10-MINUTE MAIL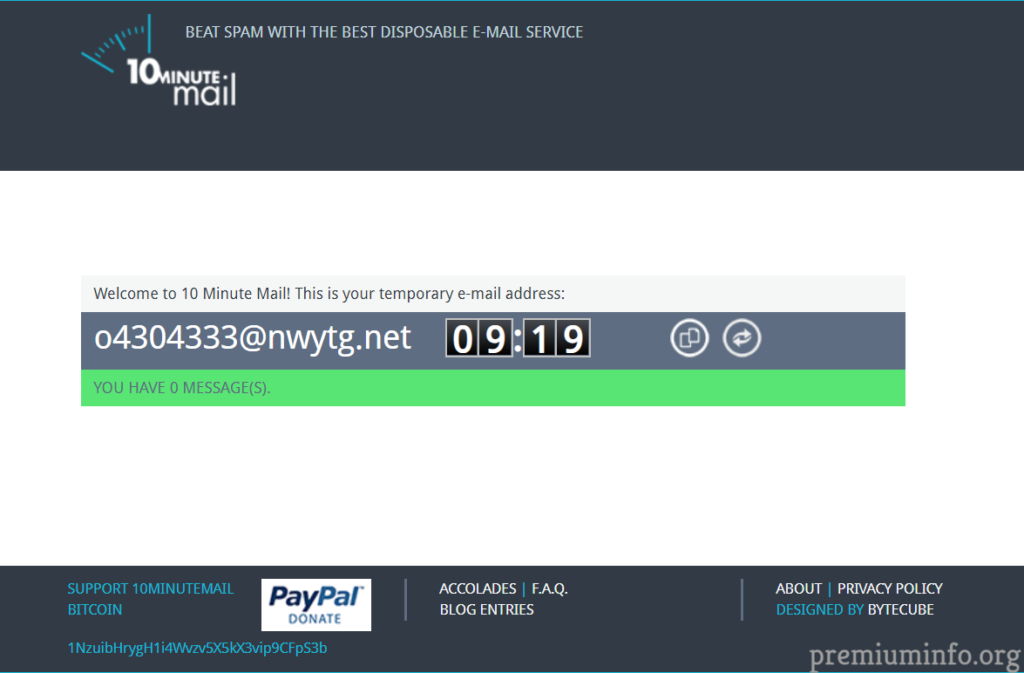 The main feature of this website is temporary email will be scrapped after 10 minutes automatically. There you will see a timer but you can reset the time by clicking on the refresh button.
Extend the 10 minute period by clicking the refresh button.
Very simple interface.
Minimalistic feature.
Must View: How To Easily Create Gmail Account in Google
5. DISPOSTABLE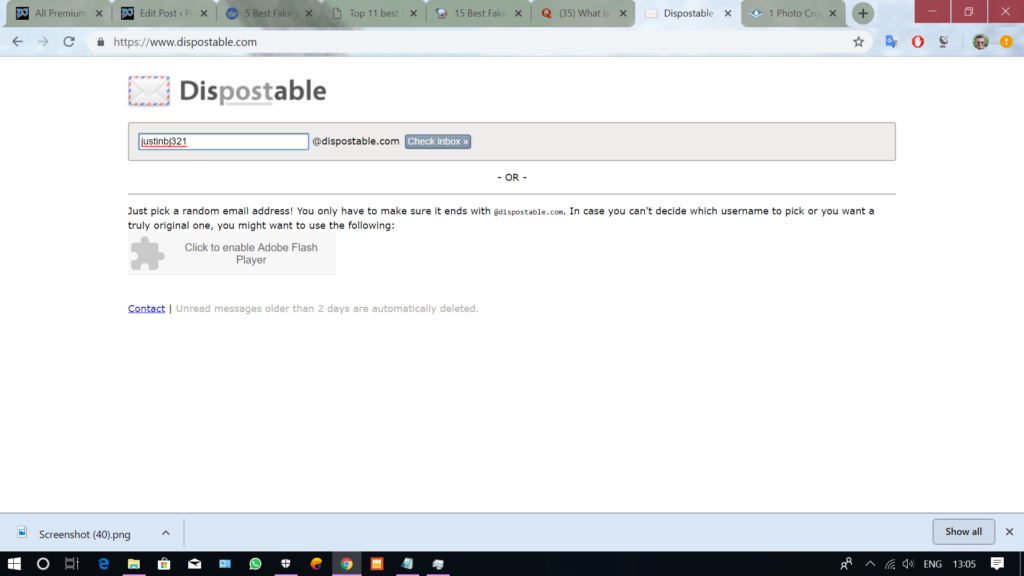 This is another fake email generator site. The specialty of this site is you can create your own email name with @dispostable.com in an instant. So, start getting messages.
Create your own likable email name.
The validity of the messages are 2 days.
6. YOP MAIL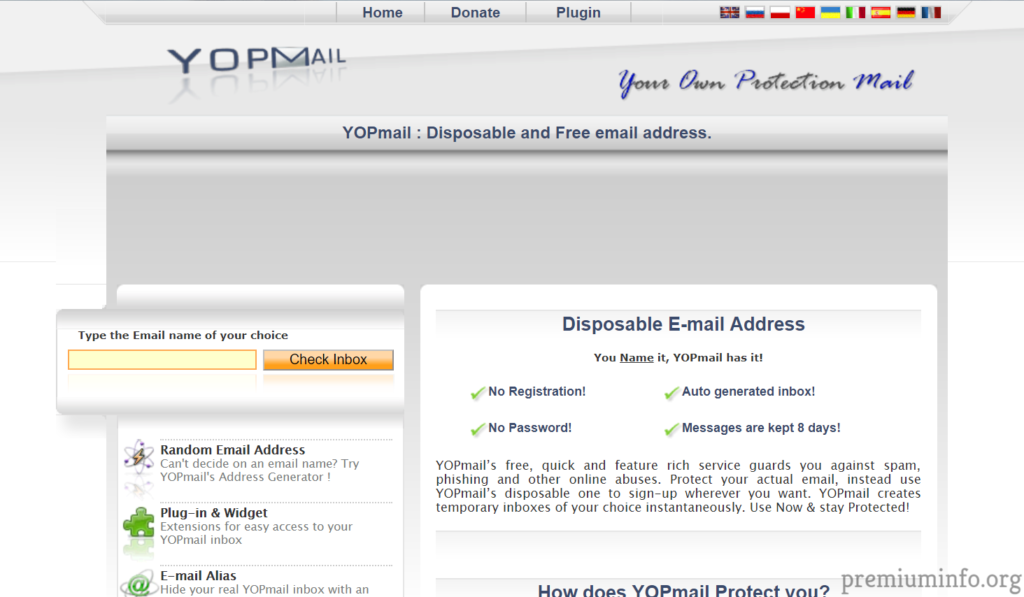 YOPmail's free, quick, and feature-rich service guards you against spam, phishing, and other online abuses. Also, YOPmail creates temporary inboxes of your choice instantaneously.
Protect your personal Email.
Use YopMail to sign-up wherever you want.
Use any name with "@yopmail" and signup anywhere.
The validity of the messages is 8 days.
7. GUERRILLA MAIL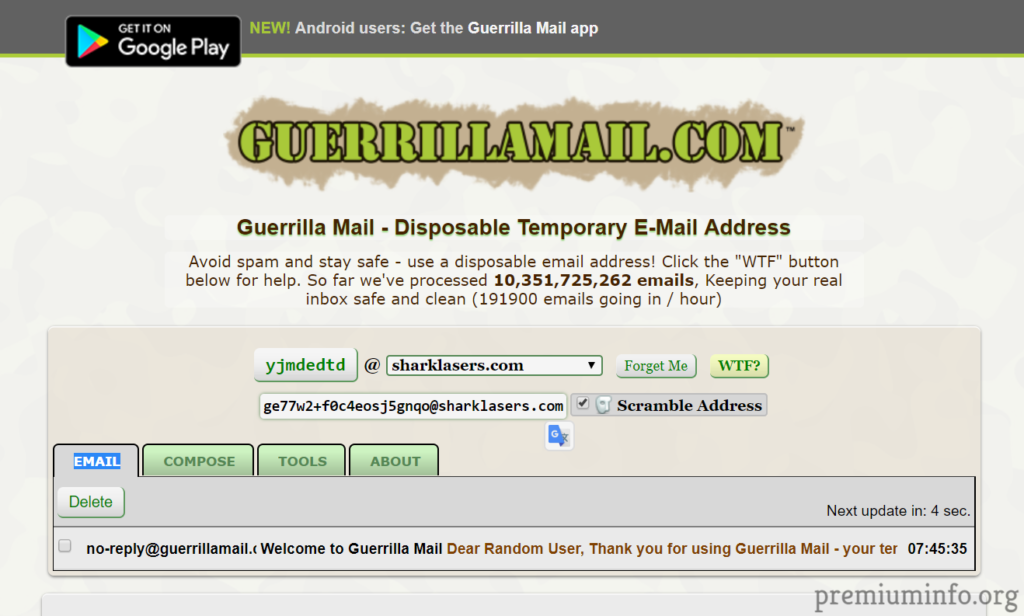 GuerrillaMail is providing a user-friendly interface that makes fake email address creation quite simple for the visitors. So, Once you have entered the details, it generates email Id immediately.
Checks every 9 seconds for new messages.
Add attachments up to 150mb.
Check Below Post: How To Get Free Phone Number + Temporary Email
CONCLUSION
So, Hope you guys know how to create a fake email ID very easily now. Stay protected, stay anonymous, and stay happy. Feel free to drop a comment below. So if you have any questions regarding the post.