Well, it's been quite a while since nvidia launches their GTX series graphics cards. And now they launched their new lineup called RTX series in September 2018. Here you could find some Best and Trending Best RTX games for your Graphic card.
It replaces 10 series into 20 series graphics cards. RTX not only brings the performance boost from their predecessors and also it brings some new features like Ray tracing and DLSS.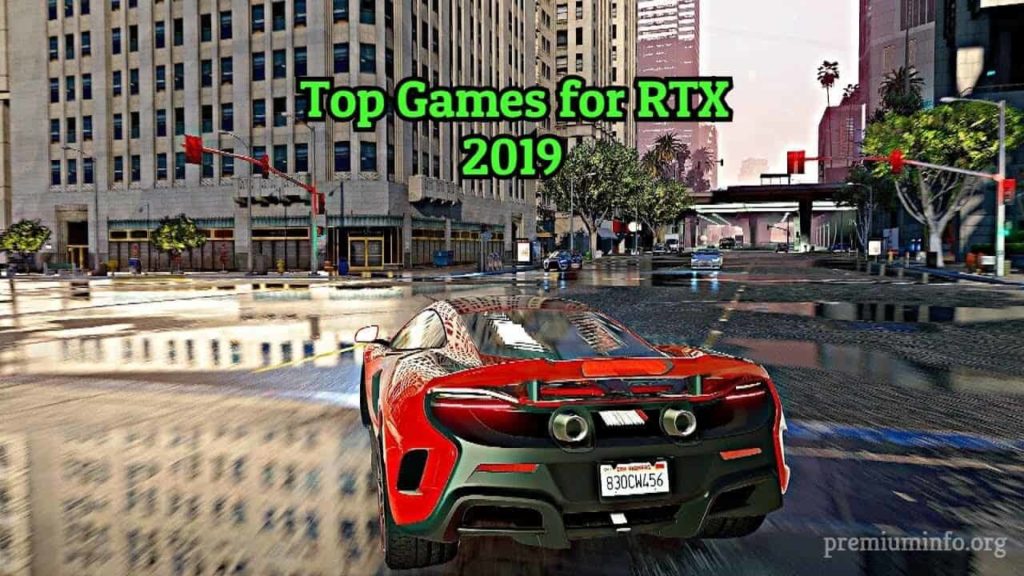 Why we're writing this article now, because even the RTX series launched in September 2018. Not many games supports the new technology and at that time only RTX 2080's are available, which is way too costly. But now at CES 2019, RTX 2060 which is affordable and replaces our GTX 1060 in all possible way.
Also Read:
What is Ray Tracing?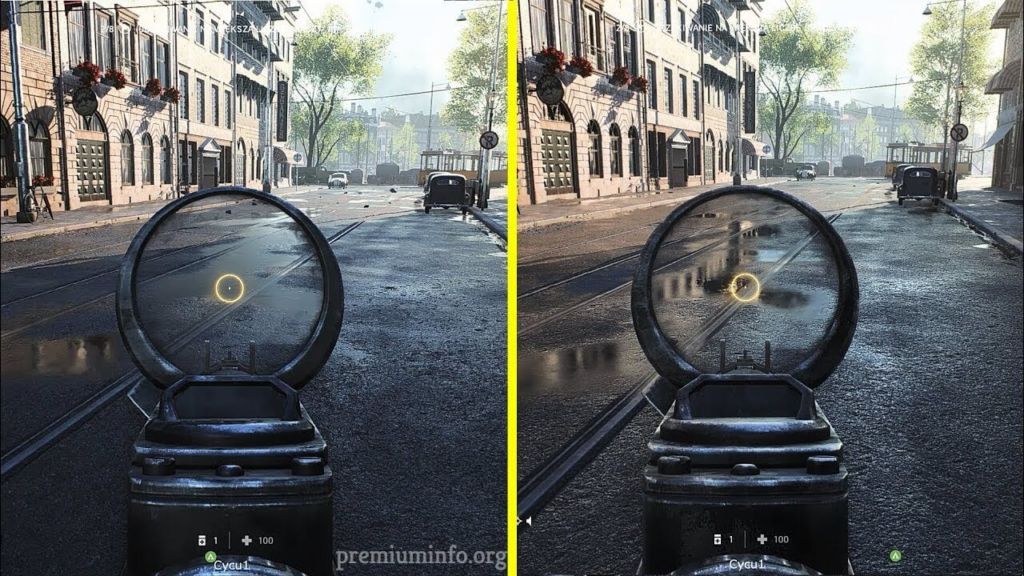 In the game all you can see is just a reflection dynamically created by the surface that game makers create. In Ray Tracing, it automatically analyzes the surface that it reflected from and make the glossy material, water or whatever creates the reflection looks into realistic.
What is DLSS?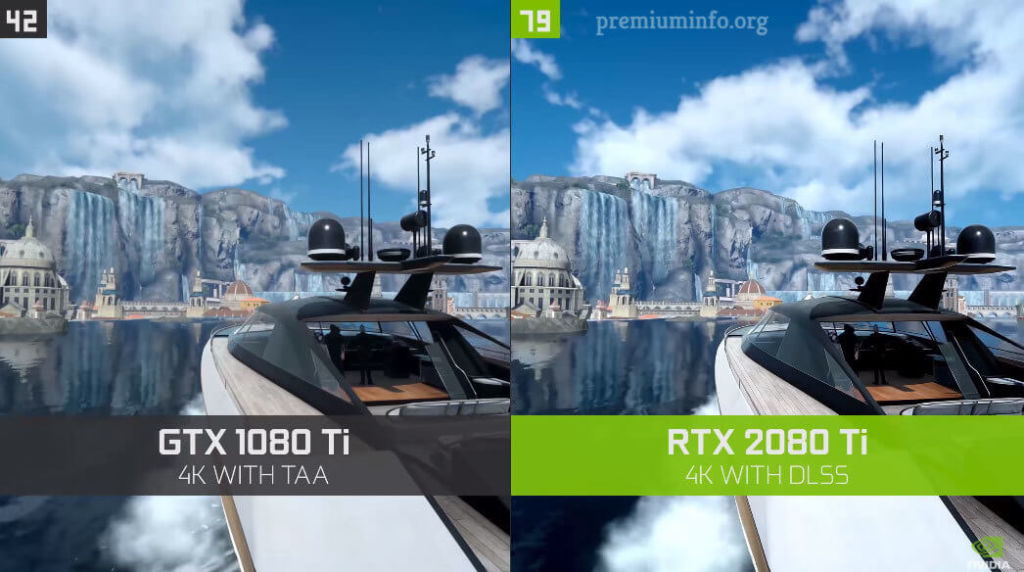 Deep Learning Super Sampling is a new technology similar to Anti Aliasing. Nvidia uses deep learning algorithm to automatically detect the super sampling particles look more precise than MSAA and also reduce the usage of GPU.
Note: If you want better graphics with ray tracing in your budget, I strongly 
recommend RTX 2060, because it just costs around $349 only and way better 
than GTX 1060.
Top Games for RTX Graphics Cards
Now coming to the point, here is the list of pc games that look fantastic in RTX graphics. And also it supports Ray Tracing and DLSS. If you want these games for free, just check out our list of sites to download pc games.
1. Battlefield V
Release Date : Nov 2018
DLSS : Supported from 1080p
Battlefield 5 is one of the games that nvidia showcases first even before it's release. And the game looks super amazing. You can easily spot the difference between with Ray Tracing and without ray Tracing in the video above.
2. Shadow of the Tomb Raider
Release Date : Sep 2018
DLSS : Supported from 1080p
Another big title, Tomb Raider franchise always demand the latest hardware according to their release. Since they always use newer technology in their games. With Ray Tracing shadow of the tomb raider looks gorgeous and also RTX helps to increase the performance alongside.
3. Metro Exodus
Release Date : Feb 2019
DLSS : Not supported
First person shooter pc game, which demands RTX exclusively for ray tracing which makes the best looking graphics. And DLSS is currently not available for this game.
4. Atomic Heart
Release Date : Upcoming 2019
DLSS : Supported at 4k
This is demoed on ces 2019. And not much details available for this game. But the way it looks is amazing, you can except this game as fallout series, since it is a first person game and terror looking robots.
5. Resident Evil 2
Release Date : Jan 2019
DLSS : Not confirmed yet
Yeah, the evergreen Resident Evil 2 is remade to fill the dreams of the gamers. Everyone loves the old game but wonder how it looks in modern graphics, this game is the best example for that. And also it supports ray tracing and very great looking graphics you ever find.
6. Assetto Corsa Competizione
Release Date : Sep 2018
DLSS : Supported from 1080p
First racing game to get the official support for Ray Tracing. Assetto Corsa is one of the greatest racing game and now the latest edition of the sequel is looking more realistic than ever.
7. Control
Release Date : Upcoming 2019
DLSS : Supported from 4k
Another time freak open world game similar to Quantum Break. Nvidia showcases this game demo on ces 2019 and guess what everyone opened their mouth, because it looks like real mirror standing in front of us. Clever RTX can improve the realism into the game.
8. Anthem
Release Date : Feb 2019
DLSS : Not yet confirmed
EA's biggest AAA title ever, it's been showcasing on ces for almost 4 years and finally it came real. And RTX ray tracing is well supported to make the make more realistic.
9. Justice
Release Date : Upcoming 2019
DLSS : Not yet confirmed
Fully concentrated on reflection and space matters. The game focuses on the sword fighting open world rpg. But the realism they achieved is way miles ahead for that kinda game.
10. Hitman 2
Release Date : Nov 2018
DLSS : Supported from 1080p
Hitman franchise been around for 19 years. But this Hitman 2 can support DLSS and makes the game choppyless because every model or object is rendered automatically using DLSS technology along with Ray Tracing.
Buy RTX Graphics Card At 50% Offer
Conclusion
These are all the pc games that currently available supporting Ray Tracing and DLSS with RTX graphics cards. And most probably all upcoming games may support this technology because RTX's are not only improving performances, also it comes in at the same price as their predecessors. Not everyone see the big difference in game, but when you move to 4k resolution you may notice the difference. And 4k is the upcoming future.