You have decided that subscribing to a VPN (virtual private network) provider is the best of both worlds. Now You can bring additional security to your Internet data but not have to carry the burden of maintaining and troubleshooting your network. You realize that when you connect with a VPN you can reroute your internet business into an encrypted tunnel. You improve network security, avoid infrastructure upgrades, and run interference from hackers who are after your data.
There are hundreds of VPN Services vying for your business. The following are a listing of five prominent VPN providers:
Also Read:  Best Methods To Use Hammer VPN in Blocked Countries
Top 5 VPN That You Should Try Before Buying
1. NordVPN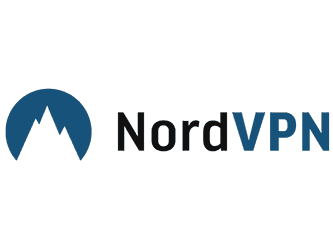 NordVPN is a VPNSpecial.com editor's choice the following reason: "It will definitely provide you with anonymity, safety and privacy." Ranking high in advanced functionality and top security standards, NordVPN bypasses geo-restrictions for access to over 150 streaming services. With its new WifiSec feature, NordVPN automatically goes into the VPN mode whenever the user joins a Wi-Fi network.
One month's service is $11.95. Sign up for 12-months and receive a discount to $6.99 per month. NordVPN ranks 9.8 in customer support. Nord VPN offers a 30-day money-back guarantee, along with a free 30-day test drive.
Summary: NordVPN provides users with easy access to geo-blocked content and streaming services, while protecting privacy and high security.
2. ExpressVPN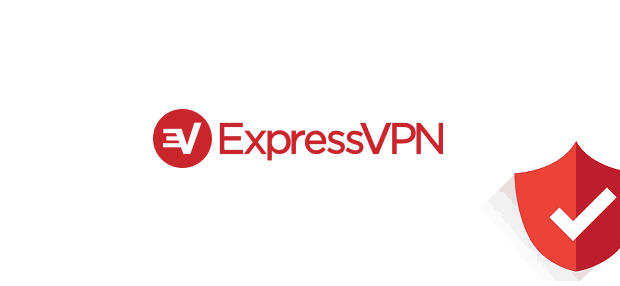 This highly rated service employs over 3,000 servers at 160 locations with 30,000 IP addresses. It runs on almost any OS. On the minus-side, Express VPN supports only 3 simultaneous connections. (The industry standard is 5.)
Nevertheless, in addition to servicing native clients like Windows and Mac, ExpressVPN has custom firmware for some routers, along with DNS content-unblocking for streaming media devices along with smart TVs. Also, the service comes with a variety of VPN browser extensions for quick hookups and fast deployment. ExpressVPN performs well with secure Bitcoin payments, P2P support and unblocking Netflix.
One-month's service price is $12.95, with a six-month discount to $9.99 per month. Express VPN provides 24/7 live customer service, plus a 30-day money-back guarantee.
Summary: Express VPN is an extremely fast performer with extensive server location coverage. It has very good performance and customer support.
3. Surfshark VPN
Surfshark is listed among the April 2019 Top 3 VPNSpecial.com editor picks, as "one of the smoothest VPNs around." Now hosting over 800 servers in 50 countries, Surfshark's reach is expanding each day, worldwide. With its intuitively simple user interface, anyone can quickly use its privacy protection features, which are enabled by default. Look for built-in ad, malware, and tracker blockers. Notably, Surfshark is one of the few VPNs allowing single account usage on unlimited devices.
One-month's service price is $11.95, with a 12-month discount to $5.99 per month. Surfshark rates a 10 out of 10 for its outstanding customer support. In addition to a 30-day money back guarantee, Surfshark offers a trial VPN where users can employ most of the platforms features before deciding to commit.
Summary: Surfshark is a super-fast VPN. It focuses on optimum user experience along with simultaneous and unlimited connections. All that makes Surfshark a top choice in the quality/price ratio.
4. Private VPN
Users will appreciate the Private VPN one-click setup for Windows, Mac, Android, Linux and iOS. Their motto is "Simply download and connect." Private VPN also offers 2048-bit encryption (military grade) and one of the most secure, rapid connections available. Users can connect up to six devices. Private VPN has sites in over 55 countries as well as unlimited and private P2P/ Torrenting servicing.
One-month's service price is $7.46, with a 3-month discount to $5.53 per month. Private VPN offers a 7-day money-back guarantee.
Summary: PrivateVPN is a secure service with locations in 30 different countries. Its best feature is its exceptionally informative website that focuses on customer help rather than sales promotion.
5. Cyber Ghost VPN
CyberGhost VPN has a network of over 2,800 servers worldwide. This VPN features a quick download and installation from its website. Click on the connect button and Cyber Ghost automatically chooses the optimum server and immediately does the encryption to keep the user anonymous.
The service is totally customizable and accommodates all major operating systems from Windows to Android with the ability to use 7 devices simultaneously. Users can also set up custom connections with Linux devices, routers and other devices.
CyberGhost VPN has a variety of pricing options. The user can pay by the moth at $12.99 with a 45-day money-back guarantee. Sign up for longer periods and receive additional discounts. CyberGhost VPN has one of the most extensive an easy-to-navigate library of guides, FAQs, and a live chat feature to request help.
Summary: With military-grade 256-bit encryption, Cyber Ghost keeps the user hidden as well as any VPN.
Warning: A final word about free VPN services
There are a number of free VPNs, but they come with limitations. They tend to provide a limited choice of servers with slow connections. They will typically have caps on data usage, are slow, and can provide a frustrating user experience.
There is also a dark side to free VPNs, where "free" doesn't exactly equate to the literal sense of the word—i.e., they come with some hidden costs. For example:
Free VPNs can log and track all the user's content, including the IP address, as well as the types of sites visited.
VPN providers often sell the user's personal information to third parties, opening the door to identity theft.
Free VPN platforms will often include advertising, which could contain malicious content.
The foregoing also applies to proxy servers. The proxy server only forwards internet traffic through a third party; it does not encrypt the traffic. Your data is in the open and on an unsecured connection that can be collected by the proxy provider.
So the bottom line is this: VPNs are safer than proxies, and paid VPN services are more secure than so-called "free" VPNs.