Capturing a screenshot on an Android device is pretty simple. Press the unique button combination on your smartphone or tablet and you can capture and share a screenshot in a matter of seconds. A handful of new smartphones feature a scrolling screenshot option which allows you to capture an entire web page, your app drawer or even a long conversation within your favorite messaging app. There are a few Android apps on Google Play which give you the option of manually stitching multiple screenshots into a single image, but we're going to show you how simple it is to emulate the scrolling screenshot feature using an app called Stitch & Share.
Then how to Android and iOS users which doesn't not support taking scrolling screenshots? Well for that you do not have to be discouraged because you can also take scrolling screenshot with the help of application without root and follow the following tutorial:
Also Read:
11 Android Secret Codes You Should Know
How To Take Scrolling Screenshot in Android and iOS
For Android Users:-
1. Download android application to take LongScreenshot in android on Google Play. Please adjust to your Android if the application LongScreenshot not fit in your Android Device. You can use this app LongScreenshot or also alternative selected android app.
According to the authors LongScreenshot is easier to use.
[appbox googleplay me.pkhope.longscreenshot]
Alternative:
[appbox googleplay com.glitch.stitchandshare]
[appbox googleplay com.leavjenn.longshot]
2. Run the application LongScreenshot.
3. After Opening Longscreenshot app There will be a  icon sign +.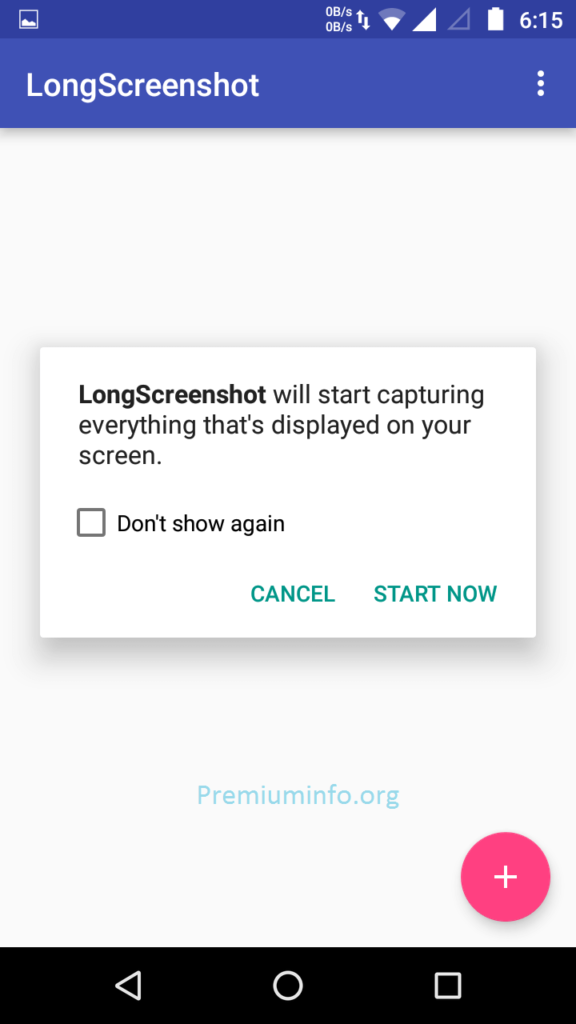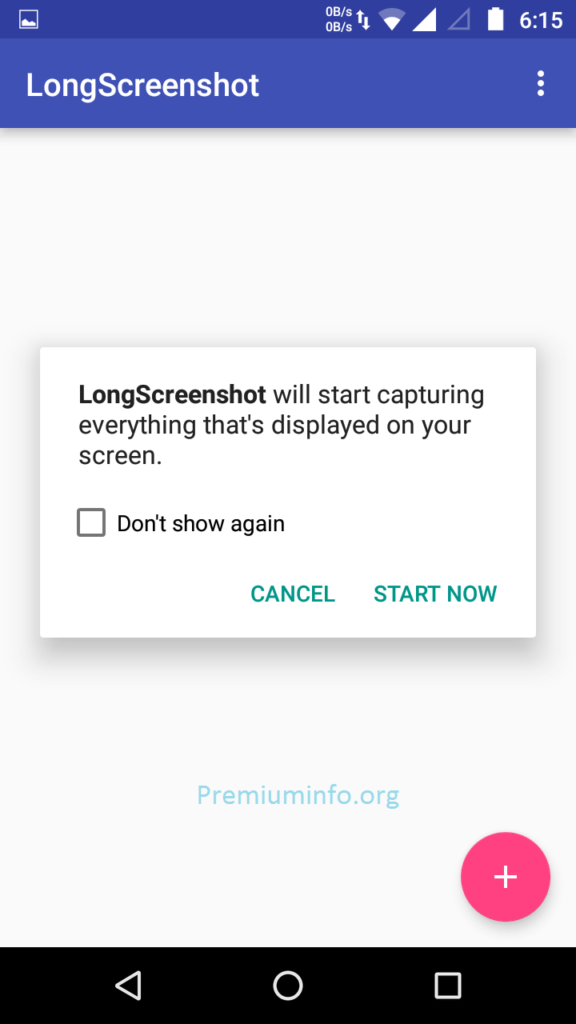 Note:  For users of Xiaomi or other Android applications that have Security , Allow access permissions of the application to Access some blocked Permission " Display pop-up window " on LongScreenshot application to run. Now open Longscreenshot application security permissions →  → Apps → LongScreenshot Check the  Display pop-up window.
3. Then open the application you want to Take scrolling screenshot or shoot it and tap the play icon to take scrolling screenshot.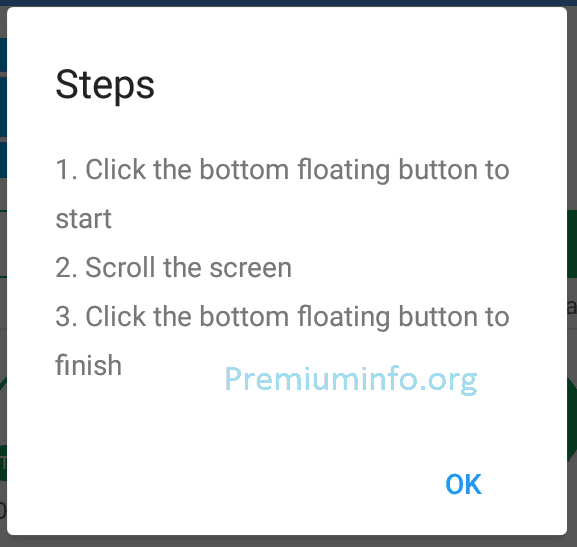 5. Scroll down the screen to fit the screenshot to be retrieved.
6. Tap the stop icon to complete, then automatically you will be redirected to the gallery LongScreenshot to see the results. Done.

Scrolling screenshot has limit of 4-5 pages of snap length so it can not take too long.
For iOS users
1. Kindly Download the following applications To Take Scrolling screenshot, select one.
Download Tailor – Automatic Screenshot Stitching
Download Screenshot Stitching – Snapshot Stitch
2. Run the application Screenshot Stitching and open the application you want to take a screenshot in length.
3. Follow same Procedure for taking Scrolling long screenshot in Iphone(iOS).
This will Help users to take scrolling screenshot for about 4-5 Page which may reduce the number of Images. If you have any queries don't forget to Comment Below . Let us know what you think of the app or if you have another way of capturing scrolling screenshots on your device.