Hulu is a demanding online video streaming service providing the best and top quality contents for the viewers. Also, Hulu has original movies and series that has best reputation around the world. Here we have also added some more details than how many people can actually watch Hulu at once.
People can enjoy the weekend with family watching contents from Hulu since they have wide variety of supported streaming platforms.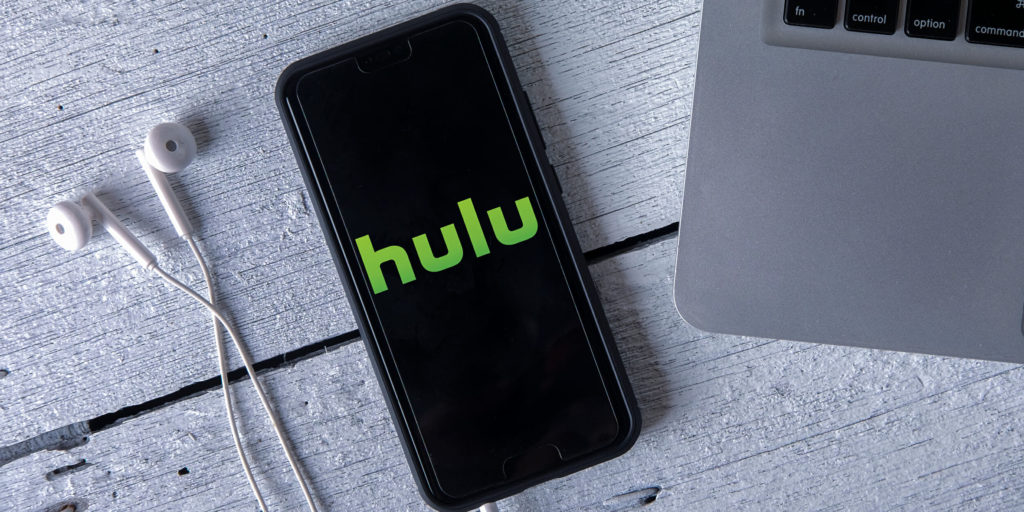 Many people wonder how many people can actually watch Hulu at once or how many screens can run simultaneously using one account. To answer this question you have to deeply know about the plans they offer.
Also check: Top VPN for Streaming Services in 2019
How Many Devices you can Watch from?
Hulu is a big dominant streaming service and hence their service supports a huge variety of platforms. And they have many developers working on different app for different type of devices.
And the list of devices that currently supports the latest Hulu app.
All android mobiles and tablets
iPhones and iPads
All browsers
Amazon Fire tablets
Apple TVs (4th gen+)
Chromecast
Windows 10
Echo show
Roku and Roku stick
LG and Samsung TVs
Vizio Smartcast TV
Xbox and Playstations
Nintendo Switch
See pretty much all the devices are supported, so people don't need to worry about the platforms. You can watch anywhere at any time.
Also Read: How to Skip or Block Hulu Ads Guide
List of available plans and pricing
Some people want to pay less because they don't use Hulu much as other peoples say like family. And Hulu has different plans for different peoples.
Hulu has their own official contents and also they have partnership with popular TV services to give the users access to their premium live tv shows.
1. First, the basic Hulu plan with ads
Price: $5.99/month (with 1 month free trial)
Yes, there are ads in this plan because it's the cheapest plan. But don't worry you still have access to unlimited Hulu library and watch any show or movie using your favorite device.
Access to full exclusive series and movies.
Unlimited devices (1 screen at once).
Most popular plan on Hulu.
These ads are not that intensive like youtube but hey you still have to see the ad right, if you don't wanna see ads then the next plan is for you.
Note: You can cancel or switch any plan anytime.
2. Hulu without ads
Price: $11.99/month (with 1 month free trial)
If you are the one who has severe allergy to annoying ads, then this plan might come handy to you. It's the same plan as the basic Hulu plan but the only difference in here is there are no ads in any of the devices you use.
No ads at all.
Full access to exclusive contents.
Unlimited devices (1 screen at once).
3. Hulu with Live TV
Price: $44.99/month (with 7 days free trial)
Just imagine your favorite streaming service and your favorite live TV show combined together. By using this plan you will be able to watch the original contents of Hulu and also you can watch premium Live TVs.
Unlimited access to full exclusive contents of Hulu originals.
60+ demanding popular live TV channels.
Record the live TV about 50 hours using Hulu cloud storage.
Unlimited devices supported (2 screens at once).
Note: This plan has unlimited no of device support but you can watch only two screens at the same time.
How to Watch more than 2 Screens at the Same time on Hulu?
Say if you happen to have a family and you want to watch a movie and your wife wants to watch live tv and your kids want to watch kids content on their room. Then you need to have more than 2 screens to stream Hulu contents right.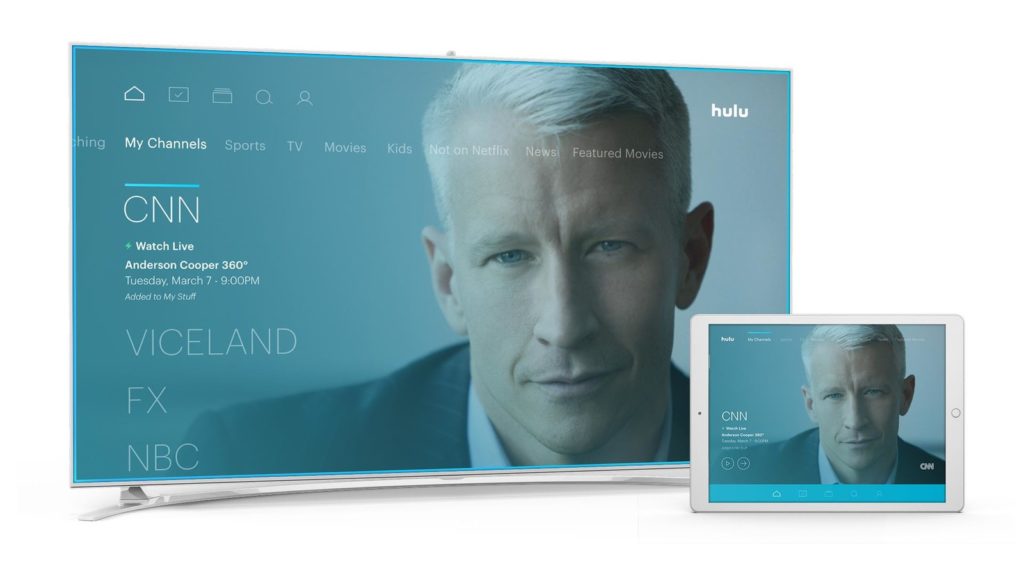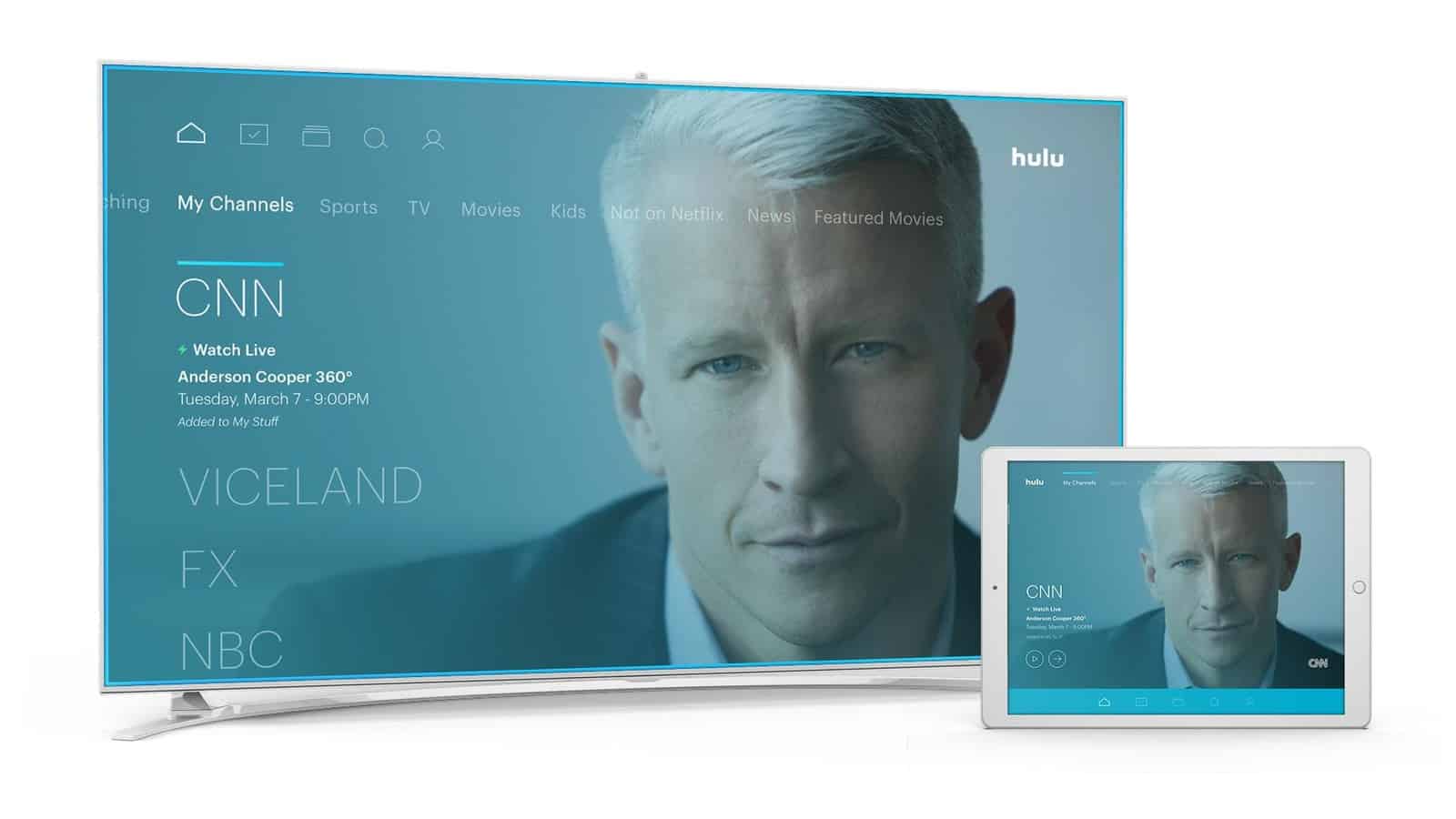 Don't worry Hulu has a exclusive feature called Unlimited Screens Add-on and by using that you will be able to stream unlimited number of devices that are connected to your home network.
Also, you can watch contents on 3 different mobile devices or tablets while going outside the home network and still have unlimited no of devices connected to the home network.
You can only avail this feature if you have subscribed to Hulu plus Live TV plan.
Restrictions
If you subscribe to HBO, Cinemax, StarZ or Showtime there is a certain limit in number of simultaneous streaming. Only able to stream 5 devices at the same time on home network and 3 of which you can watch outside the home network.
So actually how many people can watch Hulu at once?
The basic Hulu plan with or without ads plan has the ability to stream 1 screen at a time. Hulu plus Live TV lets you watch 2 screens at a time.
Also, you can watch unlimited number of screens connected to home network plus 3 more streaming devices on the go if you subscribed to Hulu plus Live TV and Unlimited Screen Add-on.
Simply, 1 screen for a regular account and 2 for a live tv account.
What if I watch more screens than the plans offered?
If you happen to watch more than 1 screen in the basic Hulu plan or 2 screens in the live tv plan without unlimited screen add-on, you will see the error message saying "too many active videos".
And you have to logout on the other device in order to watch on the device you want.
Final Verdict
If you want to subscribe to Hulu I recommend you to choose the basic Hulu plan at $5.99. Because this plan covers almost most of Hulu contents and you will immerse yourself in a long time watching the original shows and movies. And this recommendation only suits for the people like me (who uses Hulu for myself only).