Hulu is an on-demand video streaming service that enables their customers to watch and stream online popular movies and TV shows in Japan and the United State. Hulu initially focused on streaming, popular live T.V shows and original content over documentaries and movies.
Sadly Hulu comes with ads on some of the basic plans and the cool part is that you can actually block those annoying ads and watch Hulu contents without ads. There are many ways to view Hulu without ads, Here we will discuss some methods to Skip or Block Hulu Ads.
Unlike other platforms such as Amazon Prime Video and Netflix, Hulu allows their customers to watch the popular TV series very early. In Hulu, you will only have to wait for a week or sometimes even on the same day to watch your favourite TV series after they aired.
You can watch your favourite TV series or movies on the go with ease. There are tons of award-winning series, such as America with Sarah Silverman, I Love You and The Handmaid's Tale, which is exclusively available only on Hulu.
Hulu Plans with Ads
First, let's take a look at the Hulu subscriptions plans that contain ads.
$5.99 – Hulu On-Demand with Ads
$44.99 – Hulu Live TV & On-Demand with Ads
These are the two base plans with ads that Hulu offers and most people would take this offers since it's budget-friendly.
If you're using this plan then you've come to the right place, just follow any of the below methods to block these annoying ads without paying more.
Also Read: How to Remove Popup Ads on Android, Forever! (No Root)
Tricks to Skip or Block Hulu Ads Guide
Before I share my thoughts on how to get rid of ads, you all have to believe a fact that you will not completely block these ads and streams the videos uninterrupted. As these ads Are the revenue system for the Hulu and they will not let you stream without paying anything to them.
The tricks and tips, I am going to tell you are 100% safe to try.
1. Using Ad-block to Skip Ads PC
This is the most common and effective way to skip or block Hulu ads with ease, not only Hulu by using Ad-blockers you can block ads in Youtube, Amazon Prime Video and any website that contains ads.
Best Ad-Blocker for Hulu?
There are tons of ad-blockers out in the market and the easiest way to install a free and powerful ad-blocker on your PC is by using Chrome browser, yeah Google chrome has a wide variety of ad-blocking extensions.
And coming to the best ad-blocker for the chrome browser is uBlock Plus Adblocker and personally I've been using this ad-blocker for almost over 2 years and haven't faced any problem in blocking ads on Hulu or whatever.
Not working?
For some weird technical reasons, the above ad blocker might have be not working for you or this ad blocker may not be available in your region. Don't worry we have special guide on Ad Blocking, just check it out.
AdBlock Vs AdBlock Plus & Which One is Best Adblock Addon
Note: While using adblockers sometimes it blocks whole video player and doesn't let you watch since ads are embedded in the older Flash Player. For that, you just need to install the latest Flash Player.
2. Open Hulu Video on Two Tabs
This trick is surprisingly still working and this is the quick and easiest way to watch Hulu programs without ads.
Open Hulu and select any program you want to see.
Now open the same program on another tab.
After that in the 2nd tab, mute the volume and fast forward the program just a few seconds before the first commercial ad.
After that go to the 1st tab that you opened first and watch the program.
When the show streamed until the 1st commercial ad in the 1st tab, go to the second tab and un-mute the volume and continue watching the program there.
As you already watched the ad, the show will instantly play at that point. In this way, you can easily skip (trick) the ads.
Just repeat this trick between two instances and watch the full program without interruption.
This trick always works and lasts till now.
If your facing issue with Hulu here is some other platforms to watch anime online.
3. Reload Hulu Program Page
As you all know that, Hulu revenue stream system works based on the subscriptions and commercial ads. But you also agree that watching 0 to 4 minutes of ads between the program is so annoying and ruin your experience completely, the enjoyment of watching the program. Try the trick which is explained below, I believe you won't regret.
Hulu gets all his revenue from the page views and from these commercial ads. So, when you start streaming any program, they initially show you the short duration ads and gradually increases the timing of the ad to 3 to 4 minutes ads.
A trick to Skip Long Ads
Whenever you come across any long-duration ads, simply refresh the whole tab by pressing the reload button above the page. After the page has been successfully reloaded, you will have to see only two short ads, one is 2 seconds (the program you are watching) and the second is 30 seconds commercial ad.
After that, your program will resume at that point of reloading your page. In this way, you can easily skip long ads (which is of 3 to 4 minutes duration) and it replaces the long ad with a shorter 30 seconds ads.
4. Using Enounce MySpeed to Fast Forward Hulu Ads:
Imagine what if you can fast forward the 4 minutes ads to almost 1 minute or even lesser. Pretty awesome right, that's where this Enounce MySpeed tool comes in handy.

By using Enounce MySpeed, you will able to fast forward these commercial ads on all platforms. For this, you just have to do 2 two things, first of all. Download Enounce MySpeed Software from this page and try it free for 7 days.
Once the trial period ends just uninstall the software and reinstall, it's that simple.
5. Use Web Filtering
You can simply block the Hulu ads by using the web filtering option under Access control or Parental control on your router control management.
Connect to your wifi.
Open any browser and type in 192.168.0.1 or whatever your default router IP address is and hit enter.
Now search for the option called web filtering (it may vary depends on your router).
Simply add this "ads-e-darwin.hulustream.com" domain without quotes to your block list or web filtering.
After that hit apply and restart your router.
What will this do?
That domain is the one who is responsible for the ads on Hulu, so if you block that, all the ads might be blocked and you can enjoy your watching experience without any ads.
6. Upgrading to Hulu Plus (No Commercial Ads)
This is the most effective and official way to block ads since the official Hulu offers this plan to enjoy your streaming experience without any ads. Also, you will get a 1-month free trial before subscribing.
You can simply choose one of the plans below to completely get rid of the ads.
$11.99 – Hulu On-Demand without ads
$50.99 – Hulu Live TV & On-Demand without ads
Also Check:How to Watch YouTube Videos without Ads | Windows, Android, and iOS
7. Block Hulu Ads on Android
If you're the one who likes to watch Hulu on Android devices, then you might have also experienced the personalised ads that shown between the program.
There are two ways you can block ads on android:
There are tons of ad-block apps are available on playstore but believe me, none of them are working perfectly. The trick here is to use Adblocking Browsers to watch Hulu and not the Hulu App.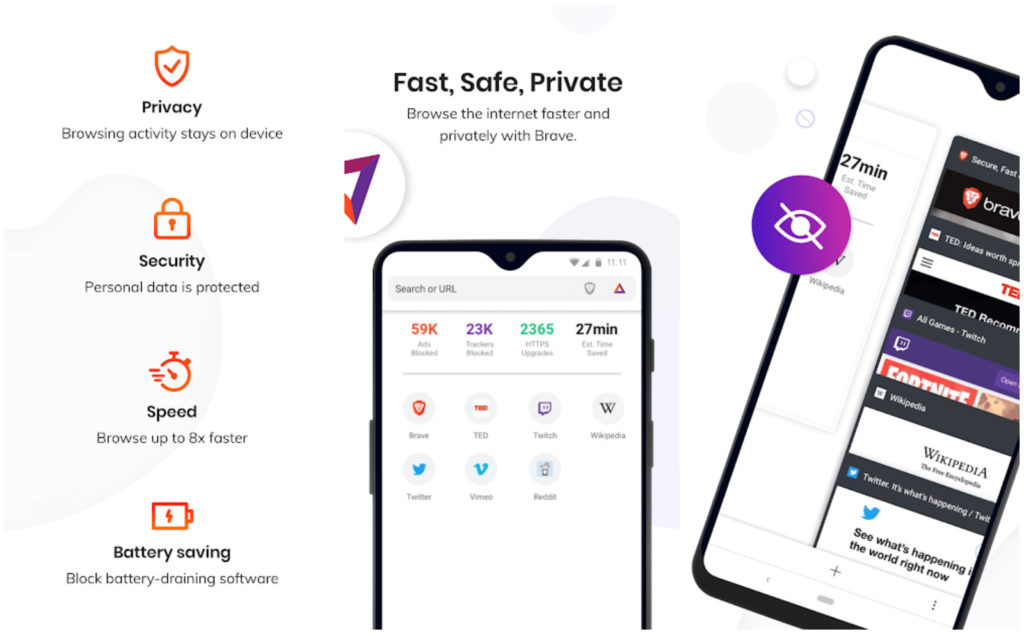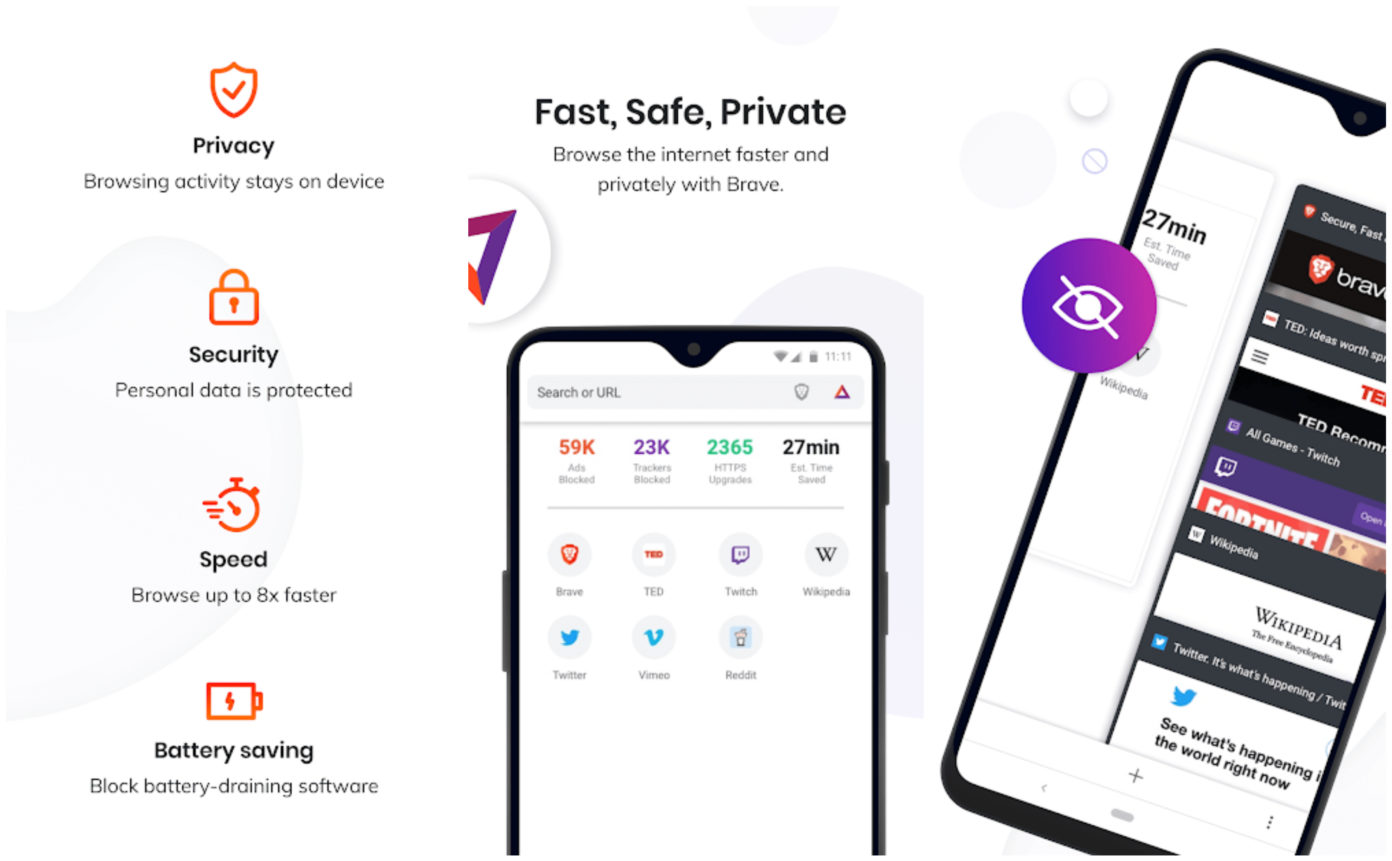 The one and only app that really blocks all the ads and the popup script is the Brave browser. And yeah I'm also surprised seeing the awesome adblocking capability of this browser.
Note: This browser is also available for PC.
You can simply use the AdWay app that will only work on rooted android since it needs some system permissions to filter the ads.
Final thoughts
I hope by using one or more above mentioned methods can really block or skips the Hulu Ads. And these are the best way to skip or block Hulu ads, if you really want to help the software developers and technicians behind the Hulu then just pay $4 extra for the Hulu Plus and stop ads officially.