WhatApp is one of the most poplar messenger and growing rapidly. With the increasing number of users day by day, WhatsApp has just announced that they have more than 900 million monthly active users. WhatsApp is essentially a messaging application that allows users to send video, images, text and voice messages. WhatsApp has just announced free voice calling feature, which allows users to make voice calls using their Internet connection. But in this post I will not talk about the features of WhatsApp, but talk about something more interesting.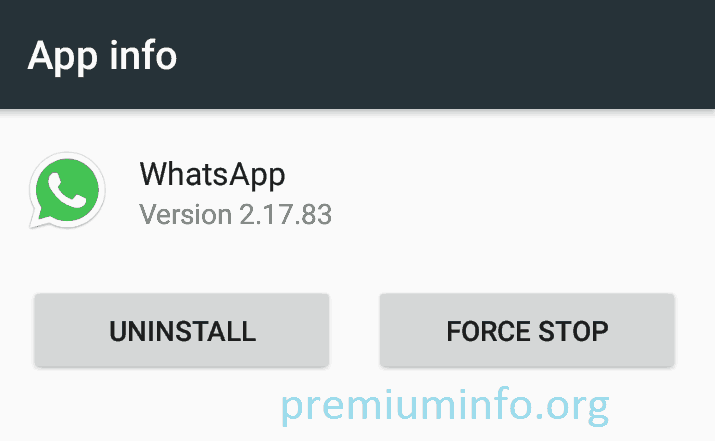 How to access someone else's WhatsApp account
Hacking WhatsApp account and browsing victims files and texts is now available. Anyone now can hack anyone's whatsapp account without getting caught(Means Without Knowing them your using their whatsapp Number). But one time verification is required to access their whatsapp account ( None can use this method without verification code of Victims).  Till Date there is no method that directly hack Whatsapp account.
Also Read:
Requirements:
Your Phone should Be rooted  to use 1st free method.
Requires Verification Code of Victims.
Requires Wifi Mac address of Victims Phone.
To Monitor someones whatsapp account there are many ways that you can use to Hack whatsapp account of someone  but here in this post I will uncover the most effective ways that will help you to monitor whatsapp messages. There are paid and free methods to hack whatsapp account and I will share them, so you can decide which one is best for you. All of the following methods can be used and you can use it to hack whatsapp account without root or smartphone targets.
Free way to Hack WhatsApp Account:
This is some of the most effective ways to hack whatsapp account free. Try them all and check out which ones work best for you. When you try this free way you will need the target phone before you can actually monitoring.
1. MAC Spoofing
You can perform MAC address spoofing is also able to hack whatsapp account of your friends .WhatsApp has little vulnerability could benefit you. It allows you to run the same WhatsApp account on two phones given that they have the same MAC address. But for this you need to borrow your friends smartphone and do it, below are the steps:
Step 1: Uninstall Whatsapp Account from your device
Initially, you must uninstall your Whatsapp account from your device.
Don't worry! Your account can be reinstalled and configured at the end of your Hacking process.
Be Careful! Make sure that your Whatsapp account on your mobile device is completely uninstalled successfully.
Step 2: Acquire the smart phone of the target (victim) that you wish to Hack
Get the mobile phone of the victim that you desire to access. Though it is little bit rugged, try to acquire the mobile phone of the victim.
The victim's mobile phone will be essential at two variant steps throughout the hacking process.
Be cautious while using the victim's phone. Don't take much time and try to place it back before the victim starts to locate the device.
Step 3: Locate the MAC (Media Access Control) Address from the Target's Phone
A MAC address is a 12-character unique identifier assigned to the mobile device which can be served as its online identity.
A MAC address varies from one device to other. So, find the platform of the smart phone that is used by the victim.
A MAC address consists of six pairs of digits that are separated by colons. For Example, it looks like (01:53:35:47:78: cb).
Smartphone Platform: How to find MAC Address?
Android : Settings >> About Phone >> Status >> Wi- Fi MAC address
iPhone : Settings >> General >> About >> Wi-Fi Address.
Windows Phone : Settings >> About >> More info >> MAC Address.
BlackBerry : Options >> Device >> Device and Status Info >> WLAN MAC
Step 4: Find the MAC address of your own Mobile Phone
Get the MAC address of your Mobile device and save and ensure that you store it in a secure manner.
Again, you'll require your MAC address to use your mobile device after completion of your hacking process.
Step 5: Alter [Spoof] your MAC address similar to the victim's MAC address
Spoofing the MAC address allows your mobile device look similar as victim's device.
By spoofing there is an advantage of letting you to persuade Whatsapp that you are logging into your own account.
But, truly you are trying to log in into the victim's Whatsapp account.
Step 6: Install variant spoofing apps depending on the victim's mobile device.
Device : Spoofing App
iPhone (or) other device : MacDaddy X or WifiSpoof.
–>Use this app to change your MAC address.
Android : BusyBox, Terminal Emulator
–>Both these apps are available for free on Google Play.
In the terminal, type "ip link show" and you can view a list of interfaces.
Identify the one that has your MAC address.
Step 7: Re-Install and configure whatsapp account on your Device
After installing and configuring Whatsapp account on your device, you access the victim's whatsapp account.
Enter the victim's phone number so as to set up WhatsApp rather than your own.
This allows you to receive and send messages from the victim's account.
Step 8: Attain Confirmation Code from the victim's mobile phone
During the WhatsApp configuration process, confirmation code will be sent to the victim's phone number.
Access the victim's phone for the last time to acquire that verification code.
Enter it into WhatsApp that is on your phone.
Finally, you have successfully hacked the Whatsapp account of your target.
If you don't wish the victim to detect about your spoofing, make sure to delete the confirmation code from their device.
Step 9: Change your MAC address as earlier after successfully accessing the victim's mobile.
Similarly, repeat the instructions to change the MAC address, but you need to change it to your original address rather than the victim's MAC address.
Now, your mobile will be restored to its original position and ensures that there are no future problems with Internet usage or connectivity issues
After successfully performing the steps above, now you can find out what your friends are doing in whatsapp. This method is useful for parents, monitor on girlfriends whatsapp account and it is not recommended to use for illegal purposes.
Note: For this method requires root.
2. Monitor Whatsapp Messages Using WhatsApp Web
This is a simple but efficient way to monitor whatsapp activities . For this method you must have a PC or laptop and access to the target phone you for a minute. Here we will use WhatsApp, which recently launched a feature Whatsapp Web.
Open the Chrome browser Whatsapp Web on PC / Laptop.
Now open WhatsApp on the target phone
Go to WhatsApp Web> open the menu and Scan the QR code displayed in the browser chrome PC / Laptop. Only that!
Paid way to Hack WhatsApp Account:
Here three apps that will easily help you track / monitor whatsapp remotely . These paid apps of course offers the features and operation which is easier to monitor whatsapp account of someone. You will need the target phone to use some paid applications.
1, FlexiSPY
Flexispy is the monitoring of phone and software you need to install to a smartphone or tablet that you want to monitor the tracking. You are then required to access the data online through Flexispy account. You can use it to monitor the activities of Whatsapp account. Follow the steps below:
Buying a subscription basis
Flexispy installing Android smartphone to the target and then activate it.
Let FelxiSpy collect data from WhatsApp chats on the target smartphone.
Log in to your dashboard Flexispy
Go to the message> IM> WhatsApp
Here you will find all chats WhatsApp were captured by Flexispy.
MaxxSpy is another paid app that you can use to monitor whatsapp messages  on someone without being noticed their smartphone. You only need to install MaxxSpy on the target phone and track it with a phone, tablet or computer.
Download and install MaxxSpy on the target phone.
Opening the MaxxSpy app on smartphones and login / register with your account
Login to MaxxSpy now with your account on your phone, tablet or computer.
Wait at least 15 minutes to upgrade the data from the target smartphone.
Now you can spy all activity on the target whatsapp.
Easy Spy is known to collect data texts, calls, GPS and more from Android, iPhone or iPad without access to the target phone. Data accessed via OTA (over the air) method can be displayed on a computer, tablet, or phone. All you need is an Internet connection. You can easily spy on whatsapp using EasySpy, just follow the steps below:
Installing Applications. using OTA (over-the-air) to download and install the application.
During the installation enter the phone number of the phone you want to spy.
The results obtained in the extract in the form of text messages, record calls, GPS tracking and more from the target phone and uploads it to the server and secure them.
Now you just log in from your mobile phone and check whatsapp messages and all the activities from the target phone.
Using EasySpy more easily you can easily spy on whatsapp messages without target phone. You can install it on the iPhone and Android, but if you are not willing to buy paid apps you can use the app to spy on whatsapp free as listed below.
Now every time he targets online to use WhatsApp, you can easily monitor whatsapp online by going to the web Whatsapp.
Conclusion:
This is a list of three paid as well as 2 free way to hack whatsapp without root. Thus begins a peek whatsapp messages remotely on your friend's phone and surprise him by sharing what you've tracked.  I hope this article is useful to you, Love ya know in the comments which method works well.