Many people are getting this GeForce Experience something went wrong error ever since the latest GeForce Experience update. But fortunately, there are many easy ways available to Fix Nvidia GeForce Experience Error Code 0x0003.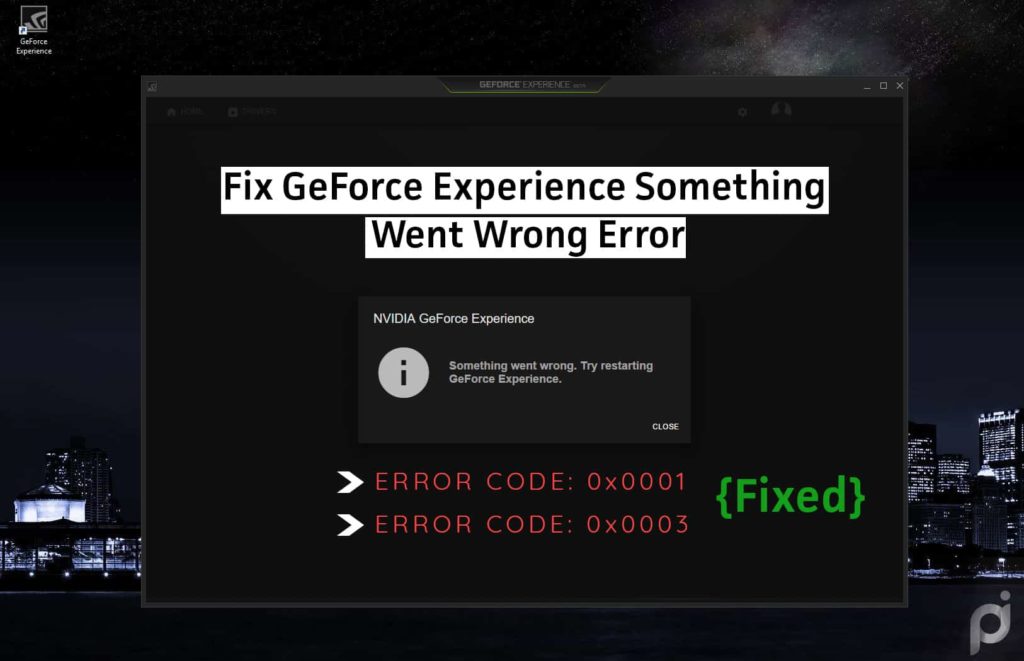 Nvidia's GeForce Experience is one of the best all in one tool kit for gamers. It packs some pretty amazing features as you can easily save and share videos or games, Livestream games.
Also, GeForce Experience automatically applies the optimized settings for the games in your library and keeps the graphics drivers up-to-date.
List of errors can be fixed
These are the most common error you will face while opening GeForce Experience on your pc and these can be easily fixed.
Something went wrong. Try restarting GeForce Experience.
Something went wrong. Try rebooting your PC and then launch GeForce Experience. ERROR CODE: 0x0001
Something went wrong. Try rebooting your PC and then launch GeForce Experience. ERROR CODE: 0x0003
Also Read: Download and Install PUBG PC Lite in India | Any Country | Free
5 Ways to Fix Nvidia GeForce Experience Error Code 0x0003
Here I will provide 5 simple ways to fix the GeForce Experience something went wrong error. You can use one or more ways that listed below until you fix the error.
1. Nvidia Telemetry Container
For some security reason, Windows 10 doesn't give the administrator permission to all the apps that you install on your pc. And the same goes to the Nvidia GeForce Experience.
To fix that simply follow the steps below,
Press the Windows key on your keyboard and type in Services.
Now click and open Services and search for NVIDIA TELEMETRY CONTAINER.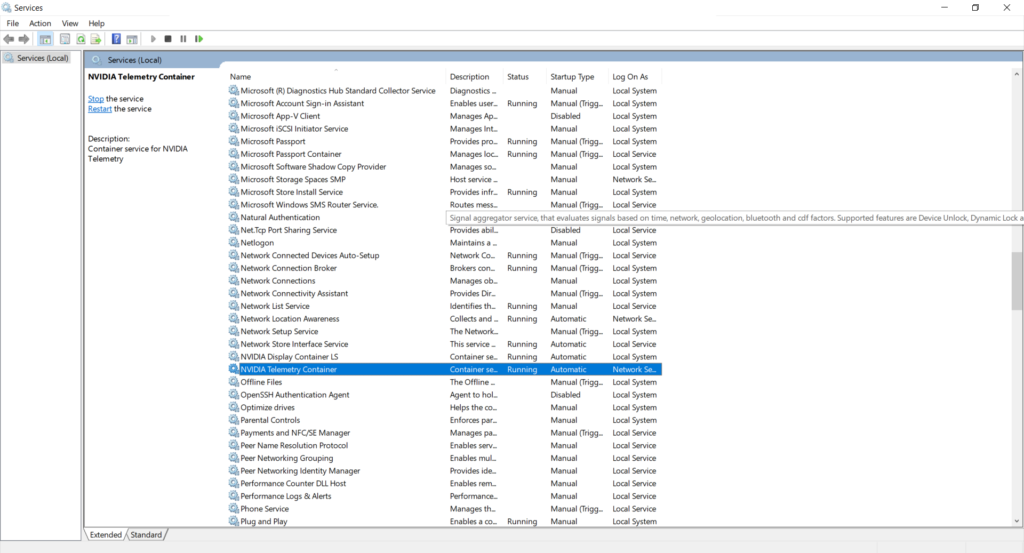 Right-click on NVIDIA TELEMETRY CONTAINER and select Properties.
Switch from General to Log On tab.
From here simply choose the Local System account and make sure to check the Allow service to interact with desktop checkbox right below to it.
Also, in the general tab set the Startup Type to Automatic.
Finally hit the OK button (make sure NVIDIA Telemetry Container is running) and restart your pc.
Personally I also faced this GeForce Experience error a while ago and this fix helps me to solve my problem. If you still facing the error then just try the next fixes.
2. Uninstall & Reinstall GeForce Experience
Alternatively, you can simply uninstall the GeForce Experience from you pc and reinstall the latest version of the GeForce Experience from the official website.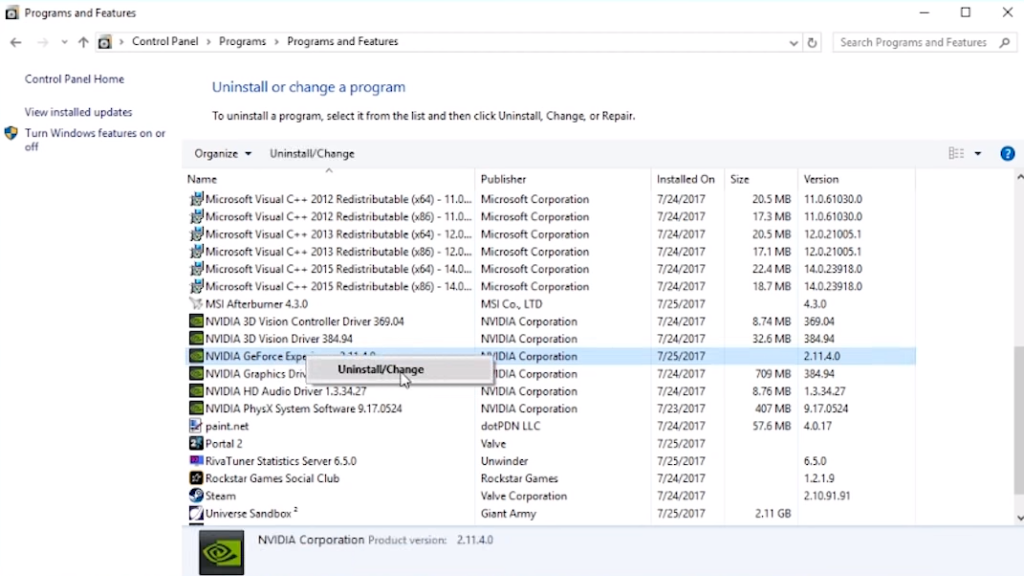 Go to Start and type in Control Panel and open it.
Now navigate through Programs -> Uninstall a program.
From here select the GeForce Experience and uninstall it.
Download the latest version of GeForce Experience and install it.
Pretty much this will solve all the GeForce Experience related problems including the "Something went wrong. Try rebooting your PC and then launch GeForce Experience. ERROR CODE: 0x0003" error.
3. A Fresh Start
If you still facing the error, then there may be a chance that your graphics drivers might be the issue and causing the troubles. That's why I recommend this fix and this will install all the drivers from the start.
Before doing anything first you need to uninstall all the Nvidia related softwares and programs from your computer. To do that simply follow the steps
Open up the Control Panel and select Uninstall a program under Programs section.
From here just find all the Nvidia programs installed on your computer and uninstall one by one until everything is uninstalled.
After that, you need to update your Windows 10 to whatever the latest version is available at the time.
For that simply go to Settings -> Updates & Security -> Windows Update.
Now click on Check for updates and if something pops up just click install.
After updating your Windows 10 just restart your pc and that's it.
Finally, you need to install the latest version graphics drivers and tools from the very beginning.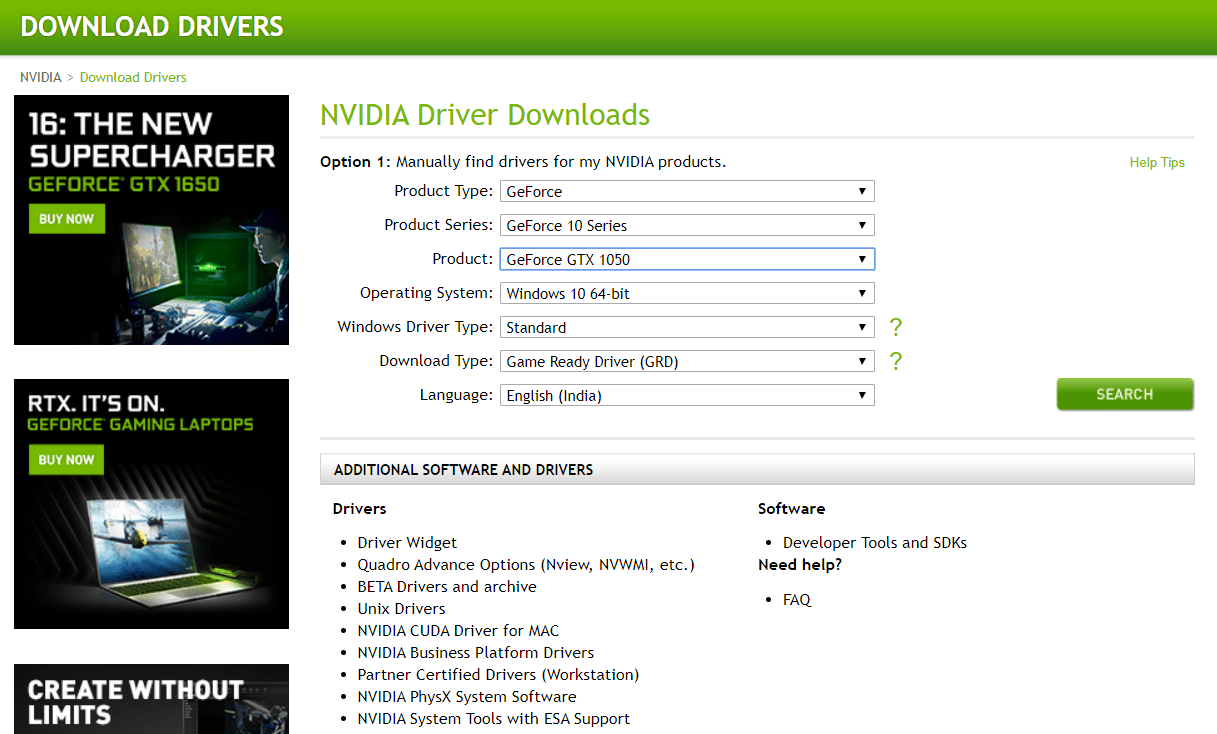 Just go this Nvidia Drivers Download page and select your appropriate graphics card and click the Search button.
It will automatically find the latest graphics drivers and tools according to your graphics card and just download the Nvidia Game Ready Driver (all in one tool includes GeForce Experience).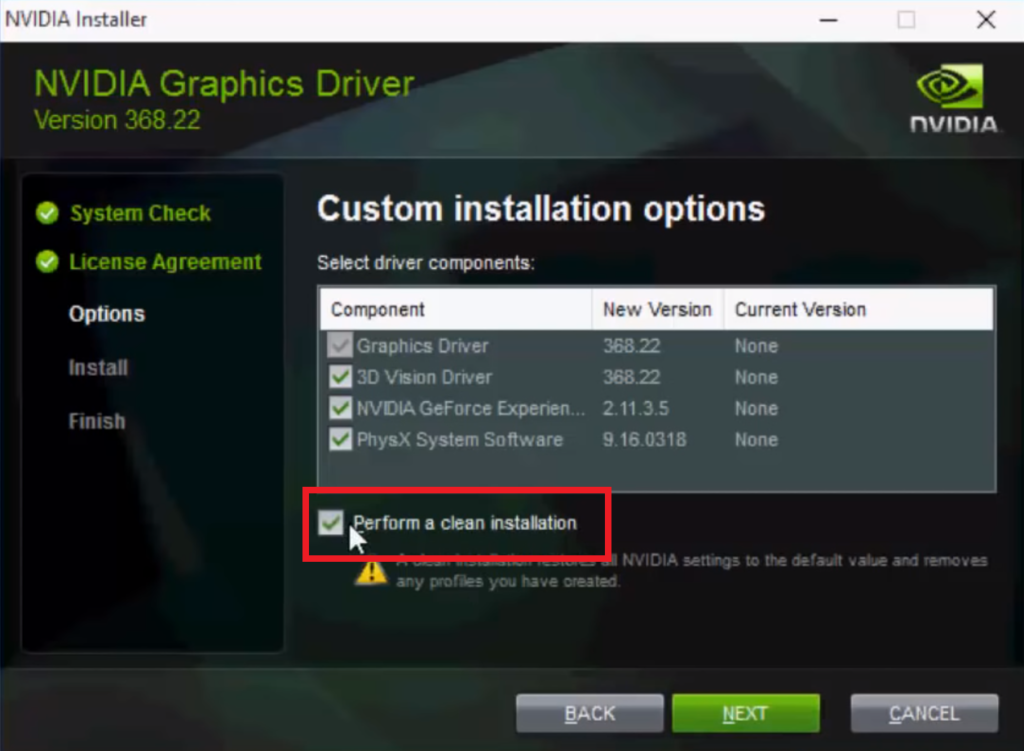 Then open the Nvidia Game Ready Driver and select all the tools you need to install and make sure to select the Perform a clean installation right under to it and click Next.
It will take some time depends on your pc configuration to install all the necessary Nvidia tools on your PC including the latest version of Nvidia GeForce Experience.
After everything is done just restart your computer and you will find everything works just fine.
Check out: Top Most CPU Intensive Games for PC 2019!
4. Changing Paths in Registry Editor
Many people use SSD for their main system drive and HDD for their storage, sometimes it might be confusing for the Windows and for some reason it will automatically change the default program directory to some other drive.
Hence you need to check the default directory path in the registry editor and change it if necessary.
But first, you need to uninstall all the Nvidia programs from your computer (since there might be a chance it's installed on the wrong drive)
Open the Start menu and type in Registry Editor and open it.
Now go to Computer -> HKEY_LOCAL_MACHINE -> SOFTWARE -> Microsoft -> Windows -> CurrentVersion.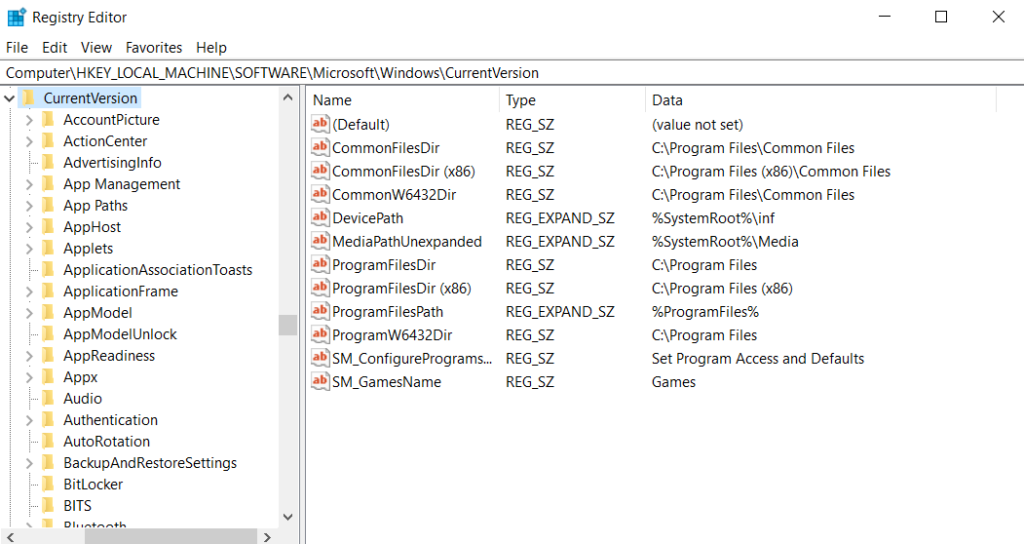 From here just set all the Data Values as shown in the image above since they are the default path directory for the program installation.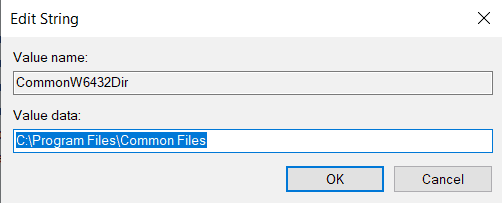 To change the data, just double click the value you want to change and type in the default paths as shown above.
Finally, reinstall all the Nvidia graphics drivers from start and this time all the programs will be installed on the "C" drive and you won't find any errors now.
5. Try GeForce Experience Beta
Yeah, many people don't even know that GeForce Experience has Beta version running on. In the Beta version, you can get a handful of new features before the public release.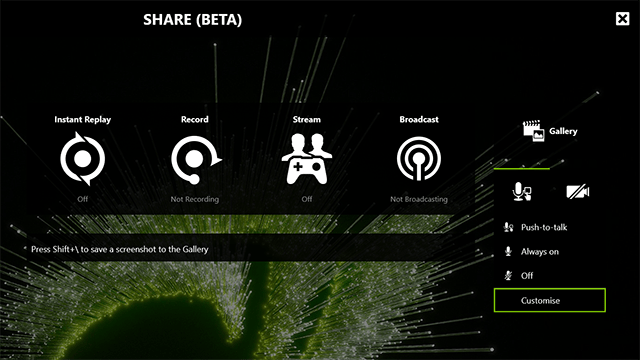 And Nvidia keeps trying to give their best by fixing the new problems over and over in the GeForce Experience Beta version. It may fix the issue "something went wrong Error Code: 0x0003 in the GeForce Experience.
Just try out the Beta channel for the GeForce Experience and the download link for the Beta version is given below.
Download GeForce Experience Beta
Still encountering an error? Don't worry
For some weird reason, the GeForce Experience Error might still be able to persist on your computer. And for those people here are some quick tricks that may help you to fix the "something went wrong error".
Display Driver Uninstaller
Just download and install the DDU (Display Driver Uninstaller) on your pc.
Now reboot your computer in safe mode.
Once on safe mode, just open the DDU app and choose Safe mode in Launch option.
Then select the first option Clean and restart, it will automatically uninstall all the programs related to the display drivers.
Now just restart your computer in normal mode and install the Nvidia Graphics drivers and GeForce Experience.
Change compatibility settings for GeForce Experience
Just right click on the GeForce Experience installed on the Desktop and select Properties.
Now go to compatibility tab and under compatibility mode check the Run this program in compatibility mode for and choose Windows 7 or 8.
Also, check the Run this program as an administrator as well and hit OK.
Now try opening GeForce Experience, this time it might work without giving any errors.
Install Visual C++
Graphics drivers are highly dependable on Visual C++, without that you really can't play any games on your computer.
There might be a chance that your Visual C++ Redistributable Packages are corrupted or not installed.
Hence be sure to reinstall all the necessary Visual C++ Packages from here.
Reset network adapter
Open Start menu and type in command prompt, once it shows just right click it and choose Run as administrator.
On the command prompt just type "netsh winsock reset" (without quotations" and hit enter. It will reset the network adapter.
By using this trick you can Fix Nvidia GeForce Experience Error Code: 0x0003
You may also like
Final thoughts
I hope the above methods will fix the GeForce Experience Something Went Wrong Error Code 0x0003 on your computer. If one method doesn't work for you then just feel free to try the next methods and it may fix your problems for sure.