Is your PC getting slower? Since there are certain limits set to the clock speed in every CPU and GPU the PC will become slower at some point. If you have a decent cooling system for your PC then you can easily unlock those clock speed limits by best overclocking software to see the full capability of your CPU & GPU.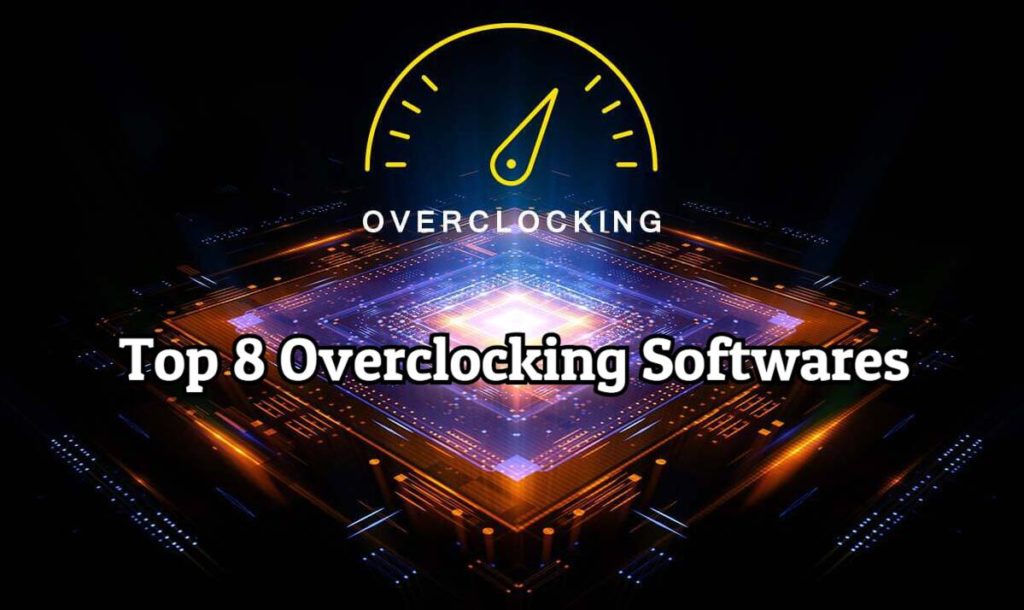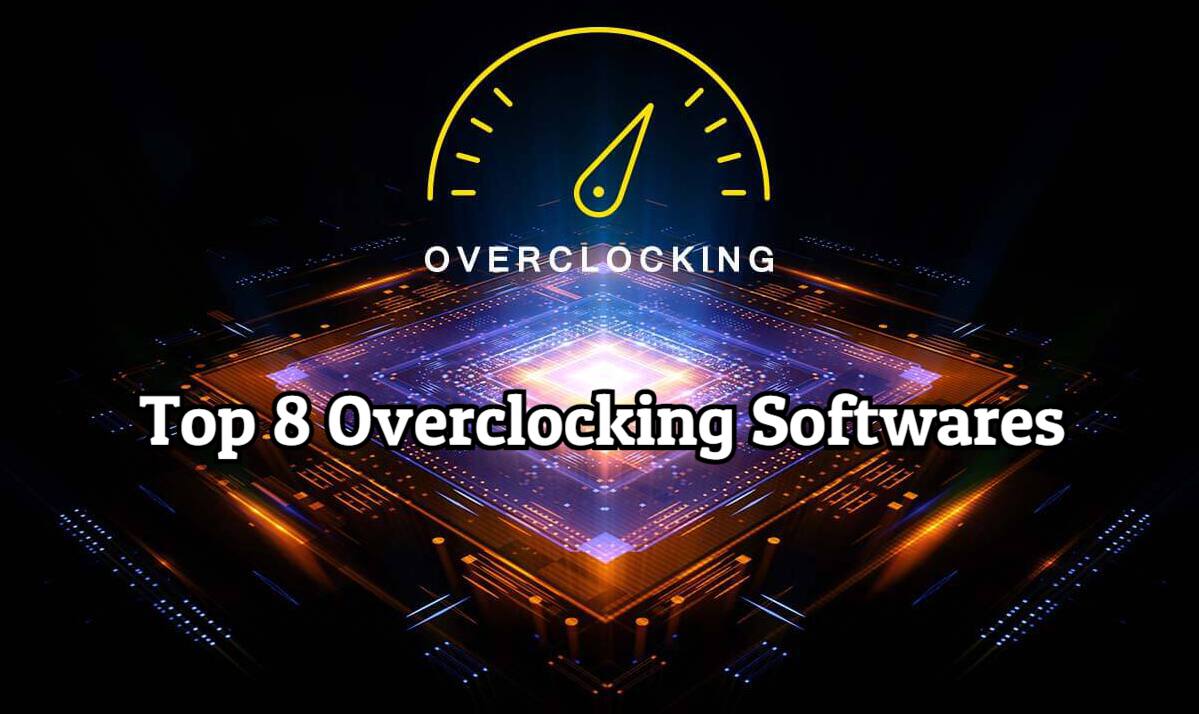 What is overclocking?
Overclocking is basically unlocking the default speed limit and boost the clock speed to the maximum level to increase the overall performance of the CPU or GPU. It will make a huge impact on PC performance.
Difference between CPU and GPU overclocking
Well, overclocking the CPU will drastically improve the overall speed and performance of the Windows experience and also helps the CPU intensive tasks like Video encoding, Adobe programs to run smoothly without any issues.
While on the other hand overclocking the GPU will significantly improve the gaming experience and you can expect more FPS than you normally get.
What is RAM overclocking?
Rams are available at different speeds and frequencies but you don't get that full speed at default configurations. And moreover, you can't see any real-world speed difference in RAM overclocking unless you're into gaming. Yes, more RAM speed helps online game streaming and heavy editing tasks to process faster.
8 Best Overclocking Software for Windows
These are the best overclocking software for Windows PC and supports both Intel and AMD Processors as well as GPU's.
1. Intel Extreme Tuning Utility (Intel XTU)
Always play safe, yes Intel XTU is an extremely powerful overclocking tool developed by Intel. This software is very user-friendly and has more advanced options for tweaking the CPU furthermore.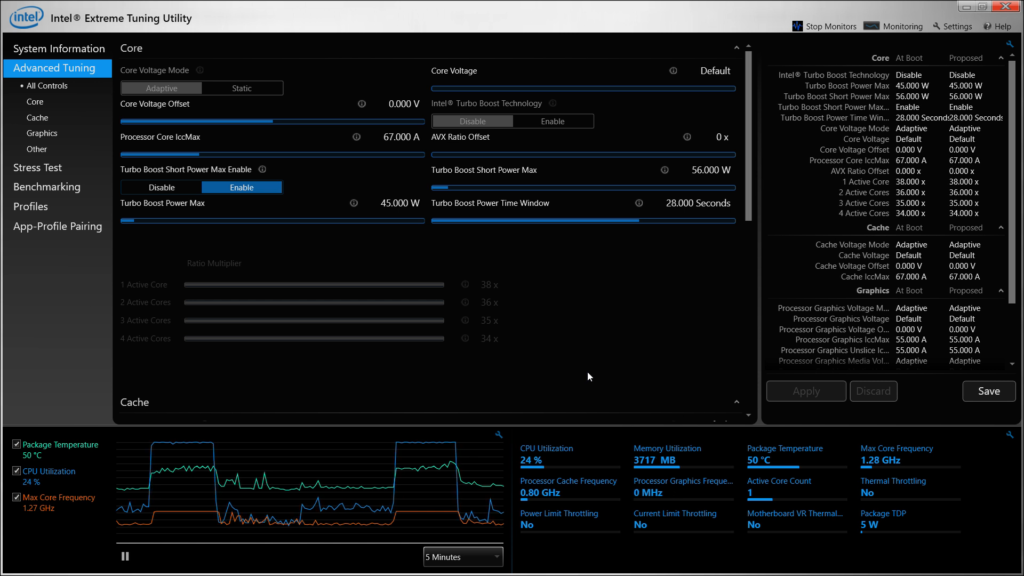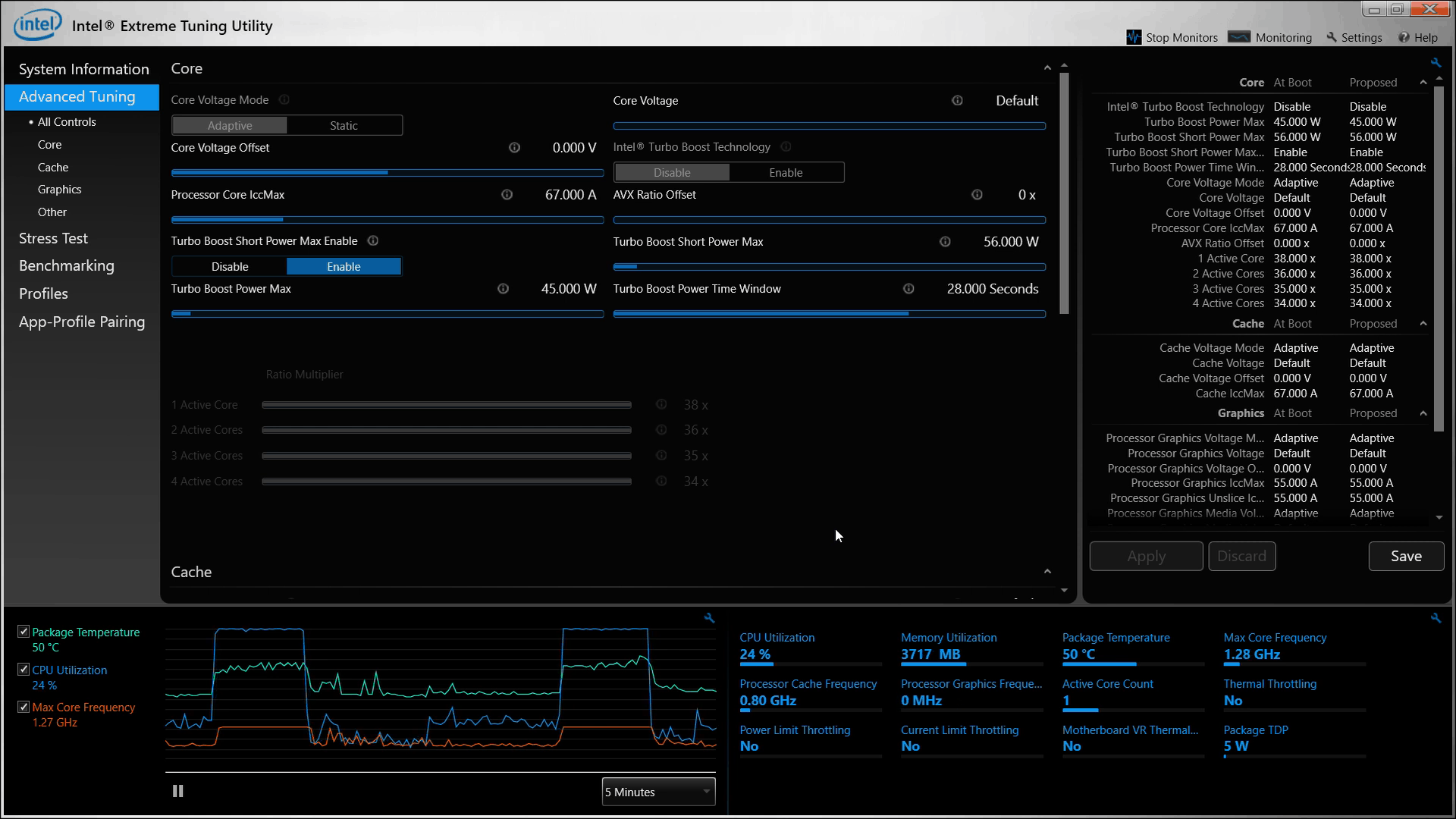 If you use CPU intensive tasks only and don't care about GPU, then I strongly recommend Intel XTU as your major overclocking tool. Since it is developed by Intel all the modern supported CPUs can be overclocked in one single click.
Features like real-time graphs for temperature changes, CPU clock speeds, CPU usage, manual tab to change cores, voltage, memory and even have stress test option to test your CPU and see the difference in overclocking.
Note: This tool only works on Intel CPUs and not available for AMD users.
Highlights
Very easy to use and free to use
Automatic overclocking for beginners
Manual tab for more advanced tweaking options
Quick reset option is available in case of an emergency
Download Intel XTU
2. MSI Afterburner
When it comes to gaming, MSI is the most used and makes the best gaming hardware from the motherboard to GPU. To utilize the full capability of the CPU and GPU, MSI made its own software called MSI Afterburner.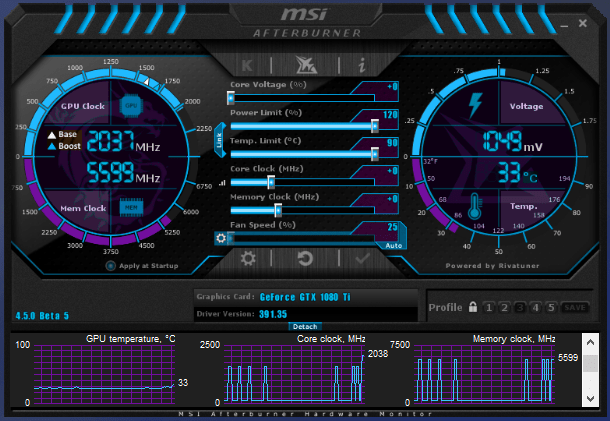 The cool thing about the Afterburner is that it works on both Intel and AMD processors and supports almost every available GPU in the market. It offers advance overclocking ability with a single click, so even a newbie can overclock his machine without any problem. And it has the on-screen display which displays the FPS, memory usage, CPU usage while gaming and it even allows you to customize fan speed.
Additional features like video recording, thermal monitoring, CPU and GPU benchmarking and RAM overclocking is available with advanced tweaking abilities. If you're new to overclocking then you must try MSI Afterburner.
Highlights
Completely free to download and easy to use
Supports both Intel and AMD CPU
OS Scanner, FPS counter, video recording, etc
Create and save different profiles depends on your usage
3. CPU-Z & GPU-Z
Are you the one who keeps an eye on system performance via task manager well, this CPUZ and GPUZ is the right choice for you. Since these tools not only allow you to monitor the system performance, it also allows you to unlock cores of the CPU.
These are the must-have tools for Windows PC to see the real-time informations about processor name, code name, number, cache levels, temperature, memory type, and memory frequencies. And it even allows you to unlock the core clock speed by simply clicking the unlock button, yeah it's that easy and no need to restart the PC.
It supports up to 10th gen Comet Lake processors and for AMD it supports Ryzen Threadripper 3x and TRX40 chipsets.
Note: There are custom versions available for exclusive gaming PCs like Asus ROG, ASrock Phantam, Cooler Master, Gigabyte Aorus and more.
Highlights
Free to download
One-click to monitor all the system resources
Supports NVIDIA, AMD, Intel and more
4. ASUS GPU Tweak 2
If you're looking for modern GPU tweaking software that has pretty much every customizing and overclocking option with advanced controls then Asus GPU tweak 2 is the right choice for you.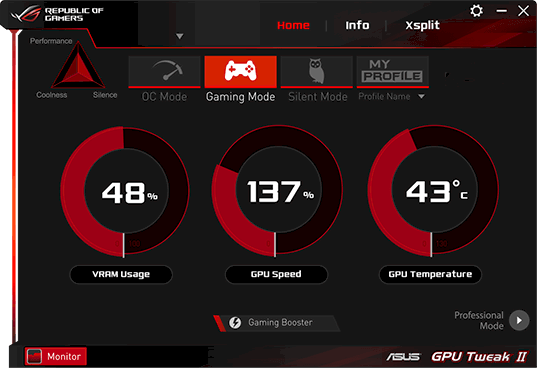 Asus proudly calls this one-click overclocking tool well, that's true and it has pre-built profiles like OC mode, gaming mode, silent mode and user profile mode where you can set your tweaking with your own preference. If you want to do some serious processing stuffs like video encoding or rendering then choose the OC mode or you want more FPS and quality on gaming then select gaming mode and you can see the difference in a matter of seconds.
If you're using Asus graphics card or motherboard then this tool is the must-have one since you can have a lot more options to tweak on.
Highlights
One-click to overclocking CPU and GPU
Different modes available for various purposes
Automatic windows optimization
Xsplit Gamecaster to record and stream the Games
5. AMD Ryzen Master
Formerly known as AMD Overdrive, unlike Intel, the new AMD Ryzen Master brings some serious CPU tweaking abilities to extract the most performance on every core out of AMD processors.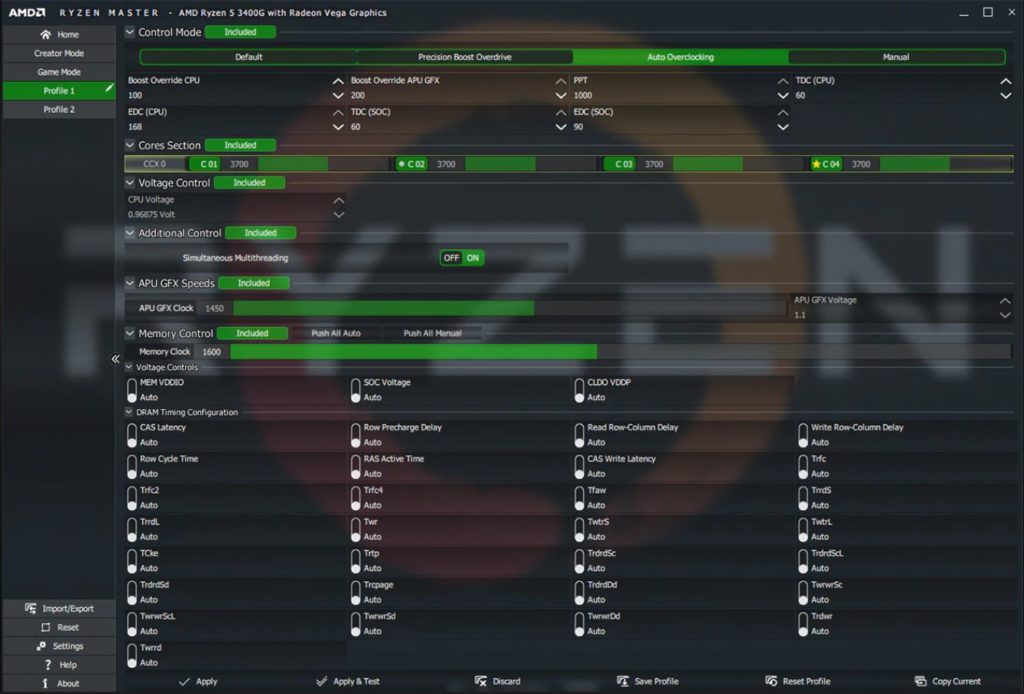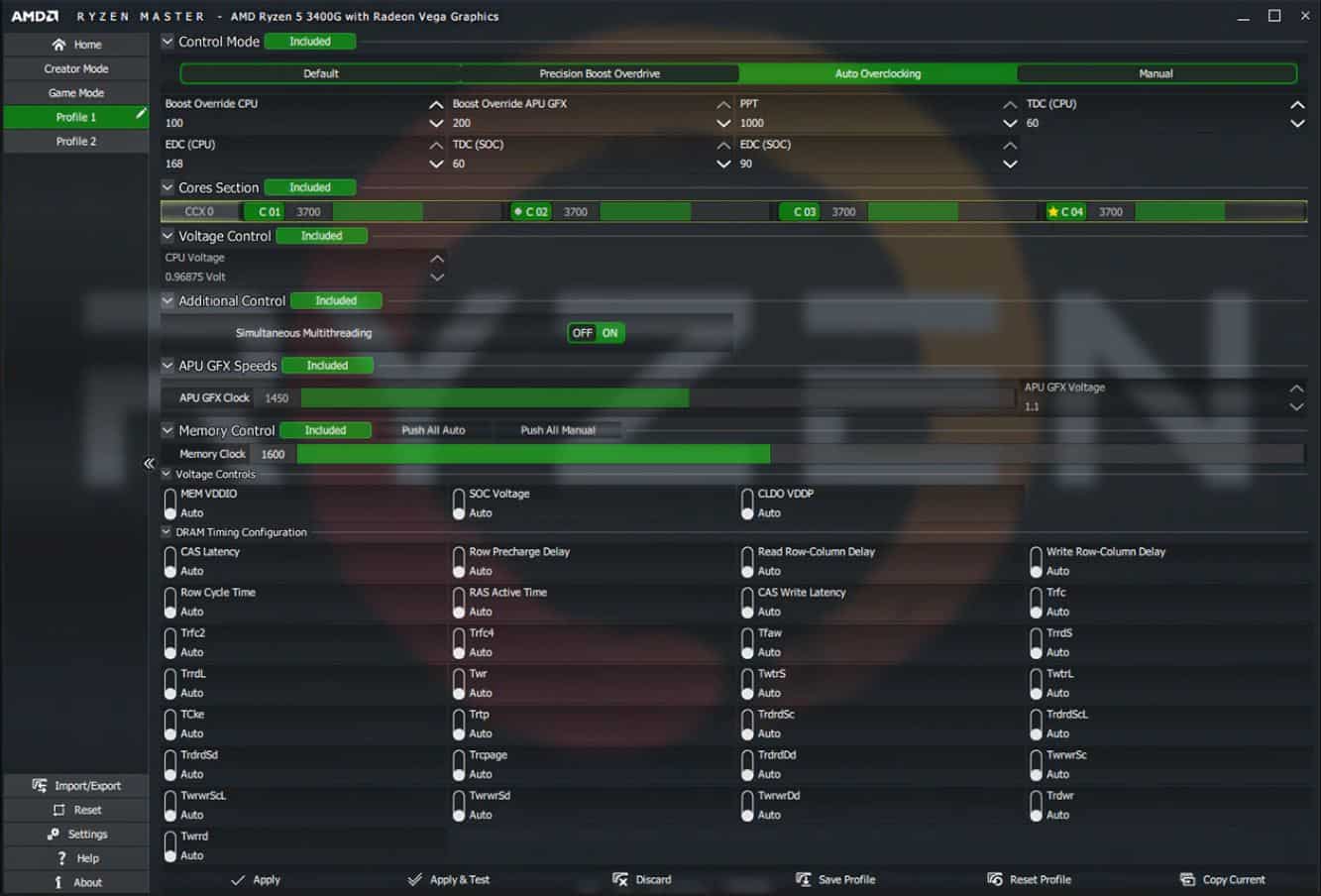 By default, all AMD Ryzen processors are multiplier unlocked from the factory hence by using the in house AMD Ryzen utility you can access all the powerful advantage that AMD offers. It has dedicated Radeon Vega Graphics overclocking section to unlock the full potential of your graphics card and can expect more frames on your favorite games.
This software also packs a system monitoring tool so that you don't need a separate app to monitor your PC performance information and FPS counter.
If you have an AMD processor with Radeon graphics card then you can blindly go for this Ryzen Master without any second thoughts.
If you're an AMD user you can also check Sapphire TriXX, it is an best alternative for AMD Ryzen Master.
Note: This tool only supports AMD processors and Radeon Graphics cards.
Highlights
Advanced tweaking abilities
Monitor speed, memory, temperature and more
Custom made for AMD processors
Download AMD Ryzen Master
6. SetFSB
A simple but effective tool for easy overclocking. This tool is unique and very different from other overclocking tools in this list, unlike other overclocking softwares this tool sets the Front Side Bus (FSB) of the framework.
It allows you to increase the clock rate of the processor by simply sliding the CPU frequency slider. Also, be careful about what you're doing and this tool is not for people unless you know what you're doing if you do anything wrong (i.e. setting the wrong clock speed with wrong voltage) then you can end up with breaking your hardware.
This tool offers to tweak the RAM, PCI, FSB, AGP, CPU with relevant sliders and it allows you to overclock the PC without having to change settings in BIOS.
Note: This tool extremely dangerous and can cause severe problems on your hardware hence use it wisely.
Highlights
Simple interface with sliders
More advanced unlocking abilities
Supports both 32 and 64-bit processors
7. Firestorm
Not many people know about this overclocking tool, but trust me Zotac Firestorm is becoming one of the best overclocking tools available in the market and it has a super modern interface.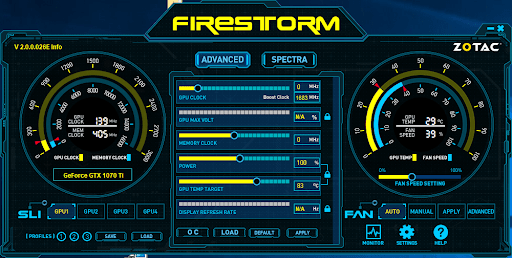 In the beginning, this tool only supports Zotac graphic cards but now it almost supports every Nvidia card. It has advanced tuning abilities to control your graphics card like clock speed, fan control, memory speed, LED customization if you have one and GPU monitoring, etc. And all this tweaking can be done in just a few clicks.
Highlights
Supports GT, GTX, RTX series cards
OS scanner, smart fans, spectra and more
Best suited for Zotac cards for more efficiency
8. EVGA Precision X
EVGA precision is one of the most used overclocking software by gamers since it packs almost every CPU and GPU tuning options from easy to more advance.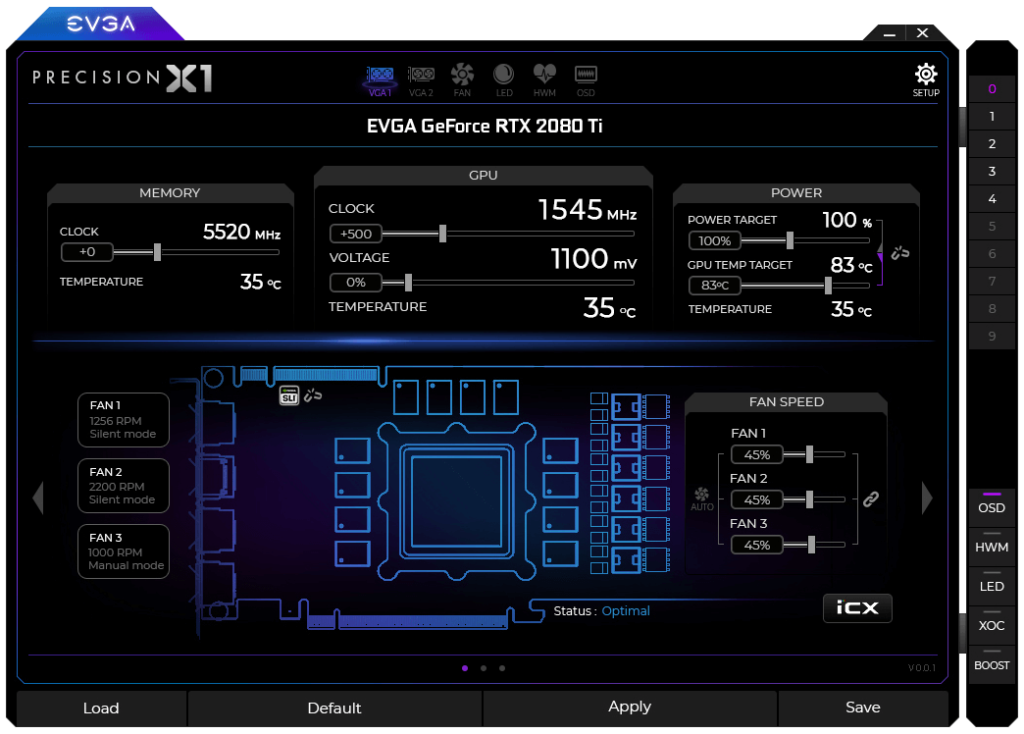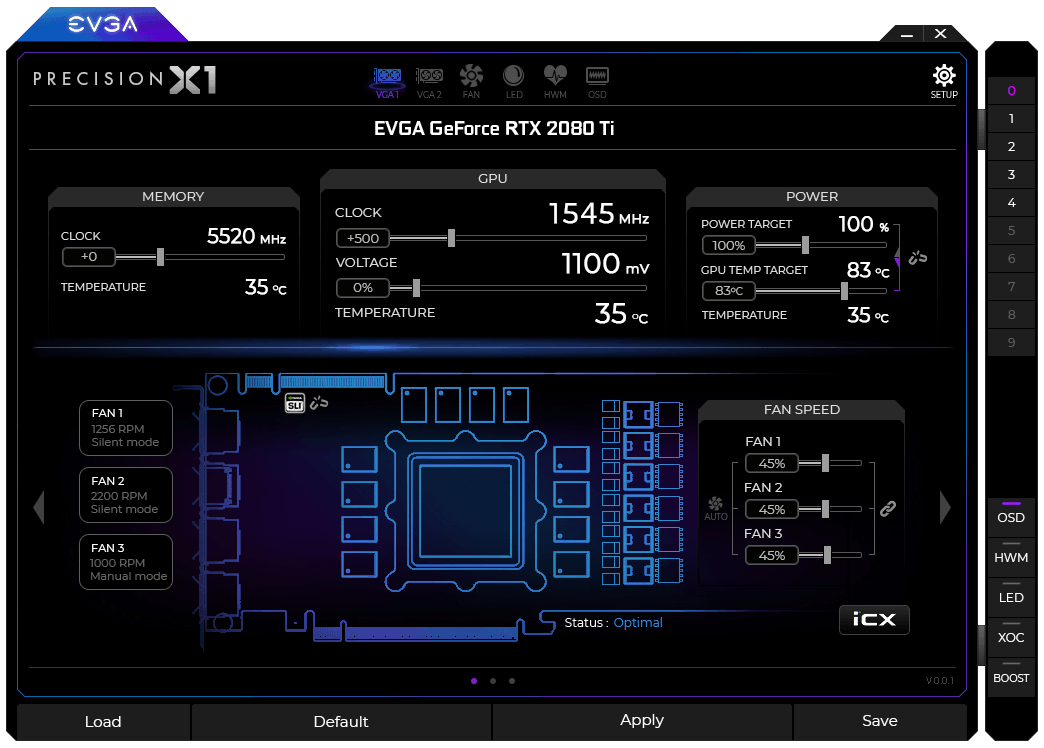 It offers to tweak GPU clock offsets, memory clock speeds, voltage, fan speed and many more. Also, this is the only software that supports earlier Windows Vista to Windows 10 including the Direct X 12 API support. The coolest feature of this tool is that it has the term called Pixel Clock Overclocking where you will be able to overclock the refresh rate of your monitor.
So if you're an Nvidia user then you must try this overclocking software since it packs some pretty cool features that no other software in this list can offer.
Highlights
More advanced GPU tweaking capabilities
Overclock RAM, CPU, GPU and refresh rate of the monitor
On-screen display game monitoring support for both 32 and 64 bit
Frame rate target control
Also Read: Top Most CPU Intensive Games for PC 2020!
Best overclocking software for Mac
Apple's mac is not so different from windows expect the operating system the same Intel processors are used. Basically macs don't overclock due to OSx restrictions, but there is are some useful tools to overclock or underclock the CPU.
Volta
This is not the actual overclock tool as you have seen above, but for mac, this is the best option to easily overclock or underclock the CPU. Volta basically allows you to reduce the voltage supplied to the CPU. Hence the higher you set the more performance you can get from mac, by setting lower on MacBooks you can save some battery.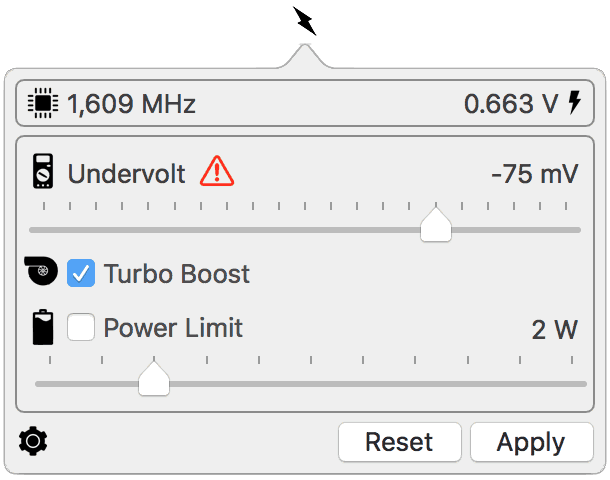 Turbo Boost: Automatically disables the overclock to save power when the CPU is not doing any heavy tasks.
Power Limit: You can set the power limit so that your CPU never crosses that border and helps you to save a huge battery life if you're using MacBook.
MacCPUID
This is not the overclocking tool rather it's a monitoring tool and it's developed for the developers to test and overdrive the mac PCs running on Intel processors. It displays the information like processor model, code name, supported features, cache data and much more.
Final Thoughts
Here are the 8 Best Overclocking Software for Windows and Mac in 2020 and if you want the best overclocking software for Android, check this link for detailed information. Use these overclocking tools with caution, because it is not recommended by any manufacturers unless you have a good cooling solution for your CPU and GPU.