Gamers all over the world use Discord. Discord is a free chat app designed for gamers. It also serves as a platform for people with similar interests to talk. Sometimes you may be disconnected from the server because of Discord awaiting endpoint error. Other times you may be unable to connect to a server completely.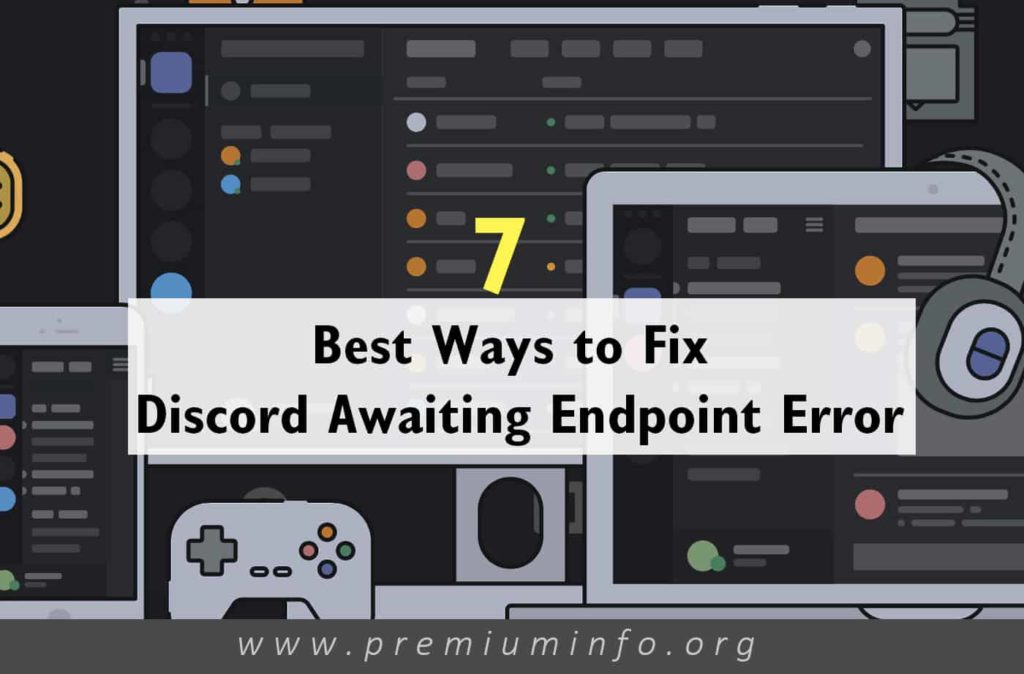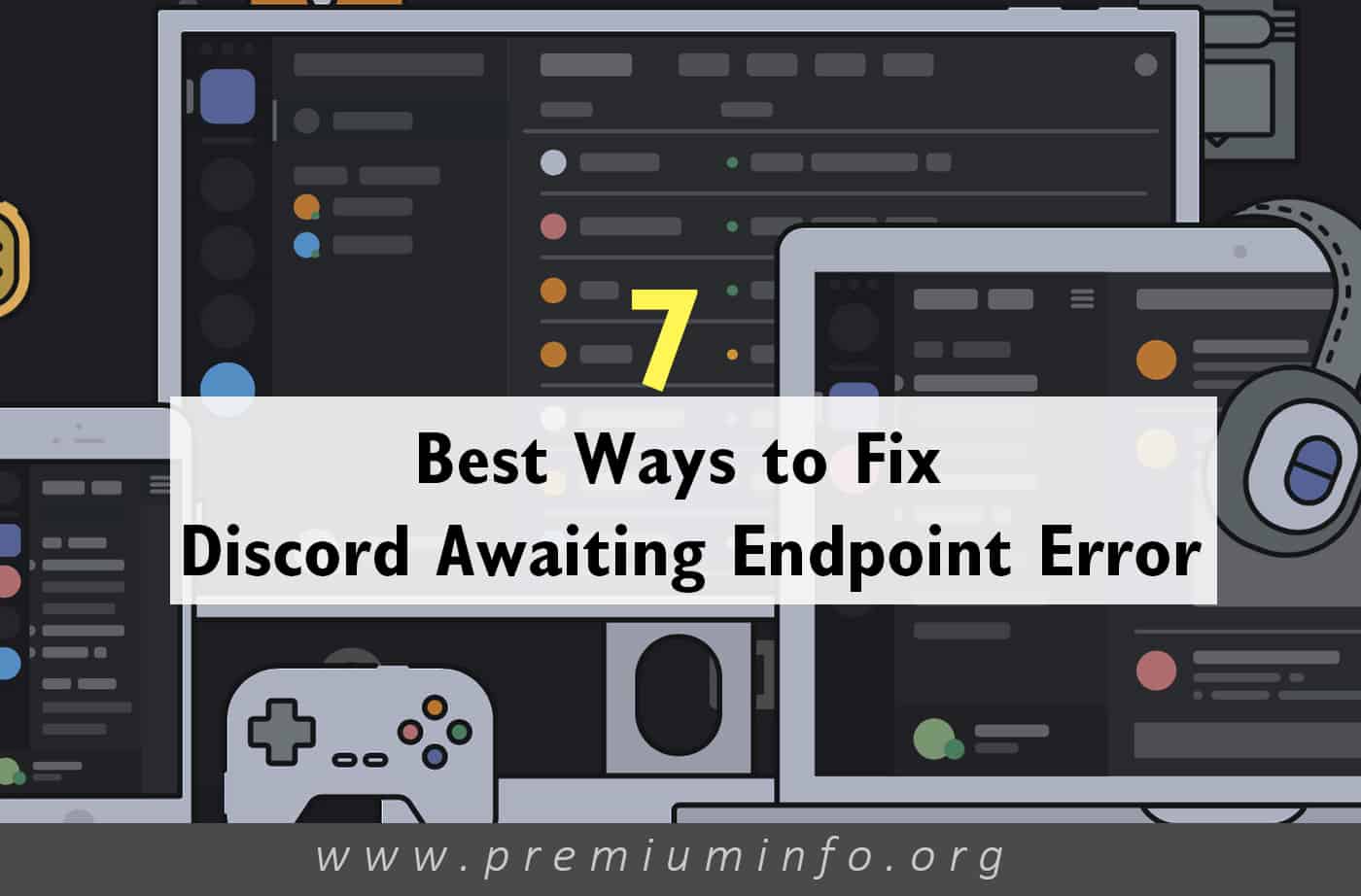 Don't worry! This issue doesn't happen often and it's easy to fix. Keep reading to know more about Discord awaiting endpoint error and the best ways to fix it.
What Discord errors can be fixed?
Awaiting endpoint error
RTC connecting error
Also read:
What is Discord Awaiting Endpoint error?
Discord awaiting endpoint error occurs when the network cannot establish a connection to the server properly. This may be caused by high traffic converging into the server, server down, hardware failure, etc.
In these cases, here are the best ways to fix Discord Awaiting Errors:
1. Just Wait
Discord awaiting endpoint errors usually resolve on its own. The server may be temporarily down or experiencing high traffic. Discord usually fixes a down server without you contacting them about it.
Also, if the server is experiencing high traffic then you can just connect later on. How long do you have to wait? It depends. Sometimes it takes time. Sometimes the issue resolves on its own quickly. If you can't wait anymore, follow the next methods below.
2. Change  Server Region
Since you're unable to connect to the server, it is best to change servers. If the issue is with the server, then there are plenty of other servers to choose from. Although the lag between chats may vary per server, sometimes the difference is not significant enough to be noticed.
How to Change the Server Region:
Open Discord
Click on Settings > Server Settings > Overview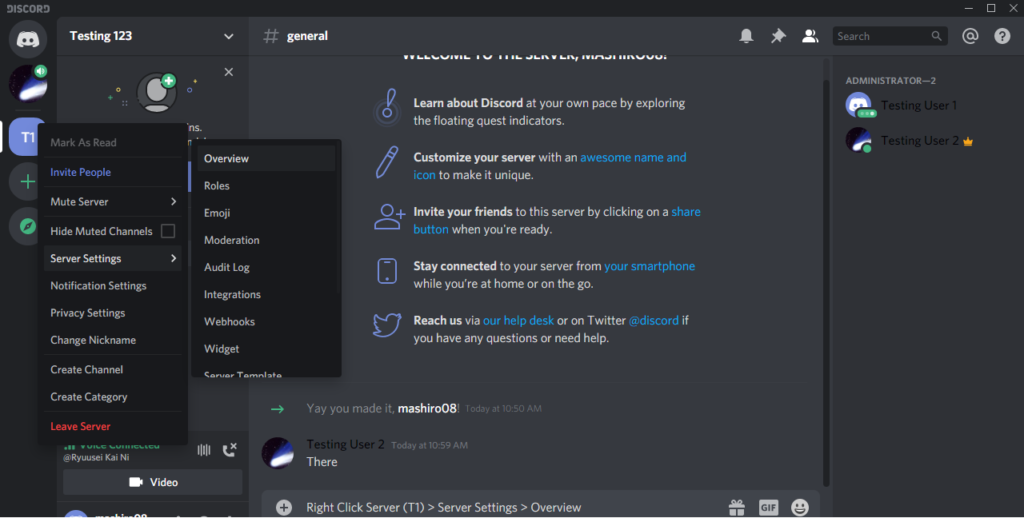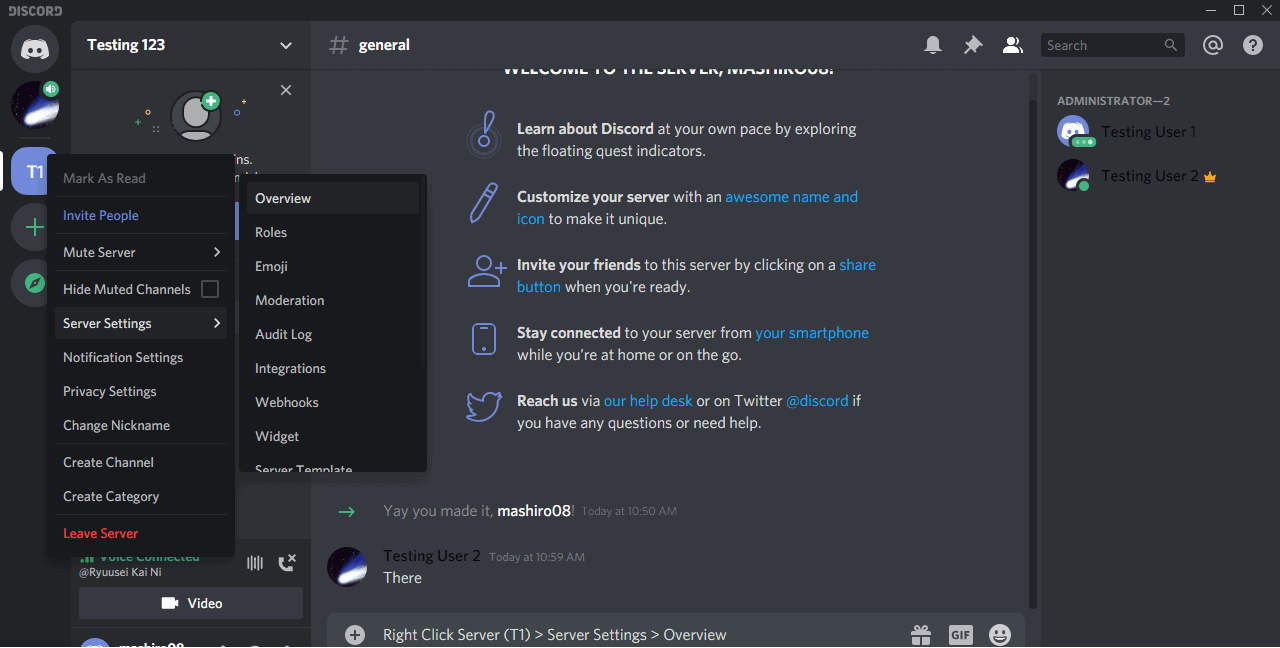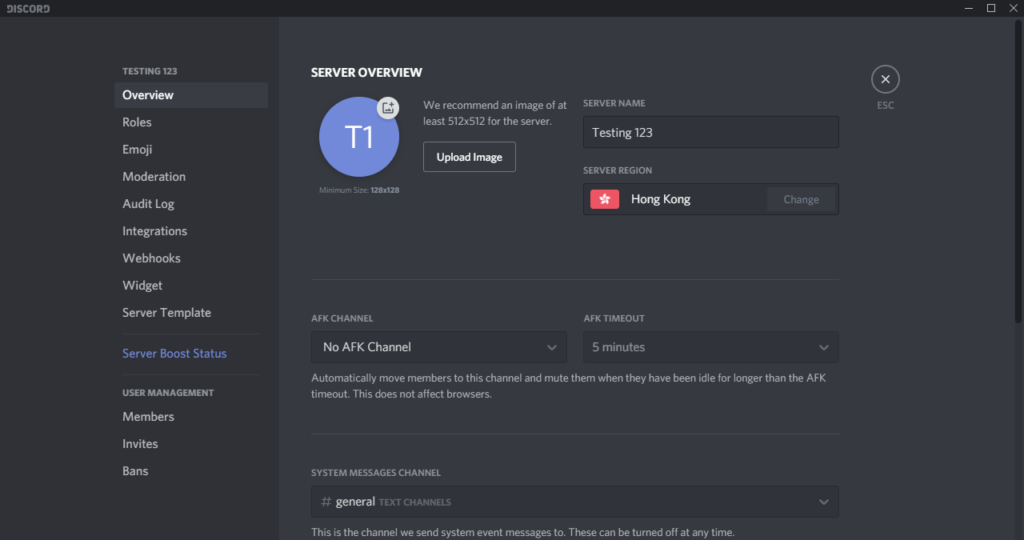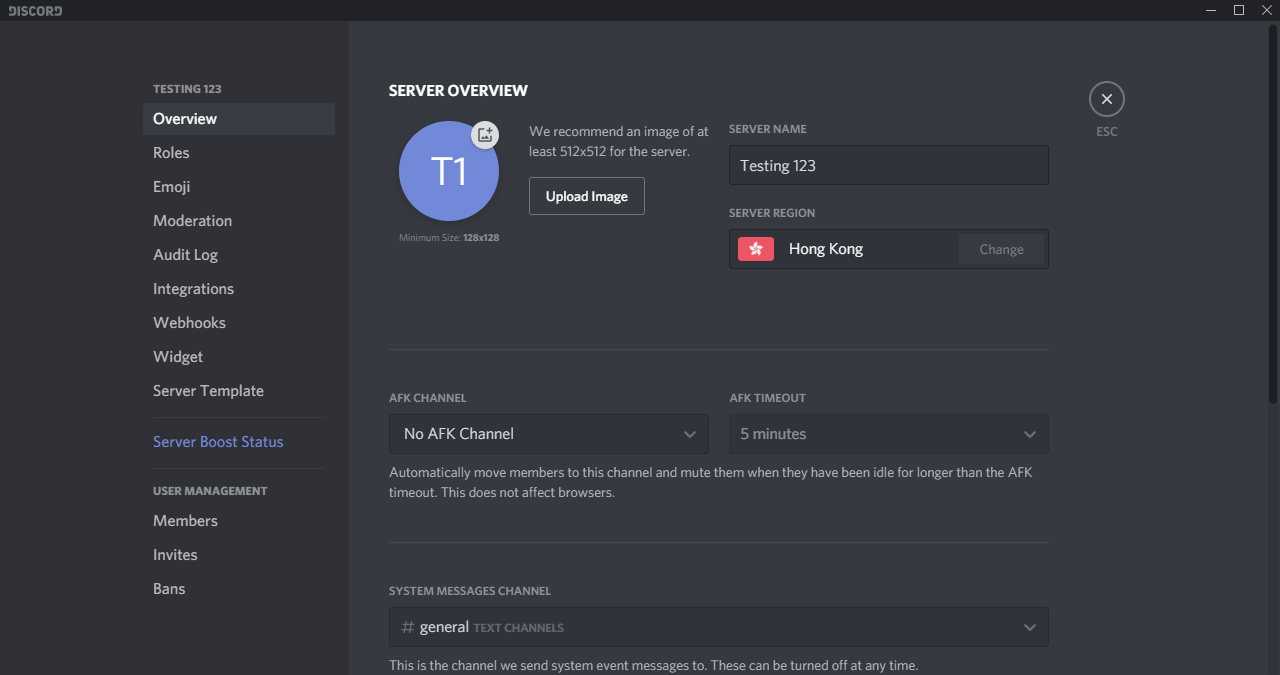 Choose the nearest server to your location. Closer servers mean faster connection and less delay in chat. However, there may be times when the closest server isn't the best option. In that case, choose any other region you're able to connect to.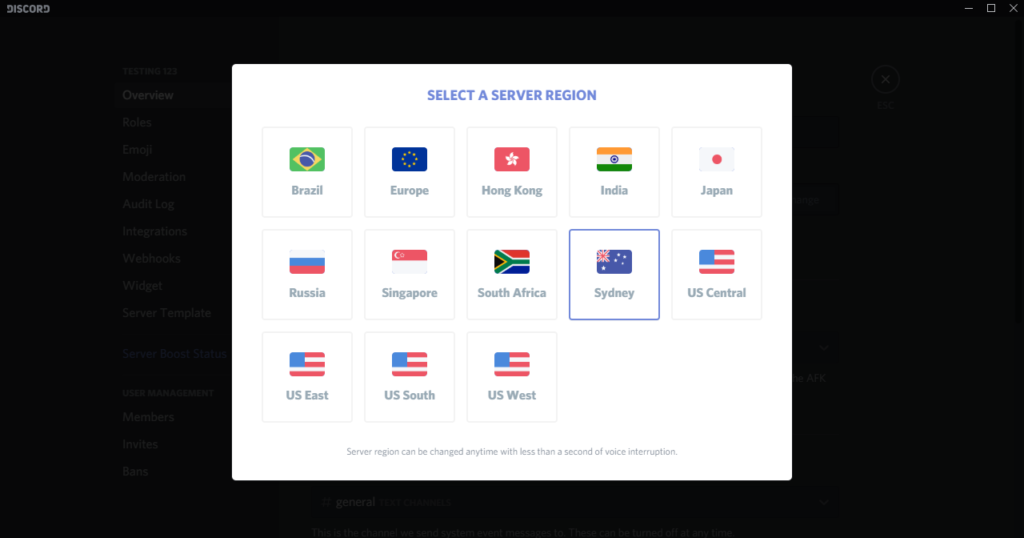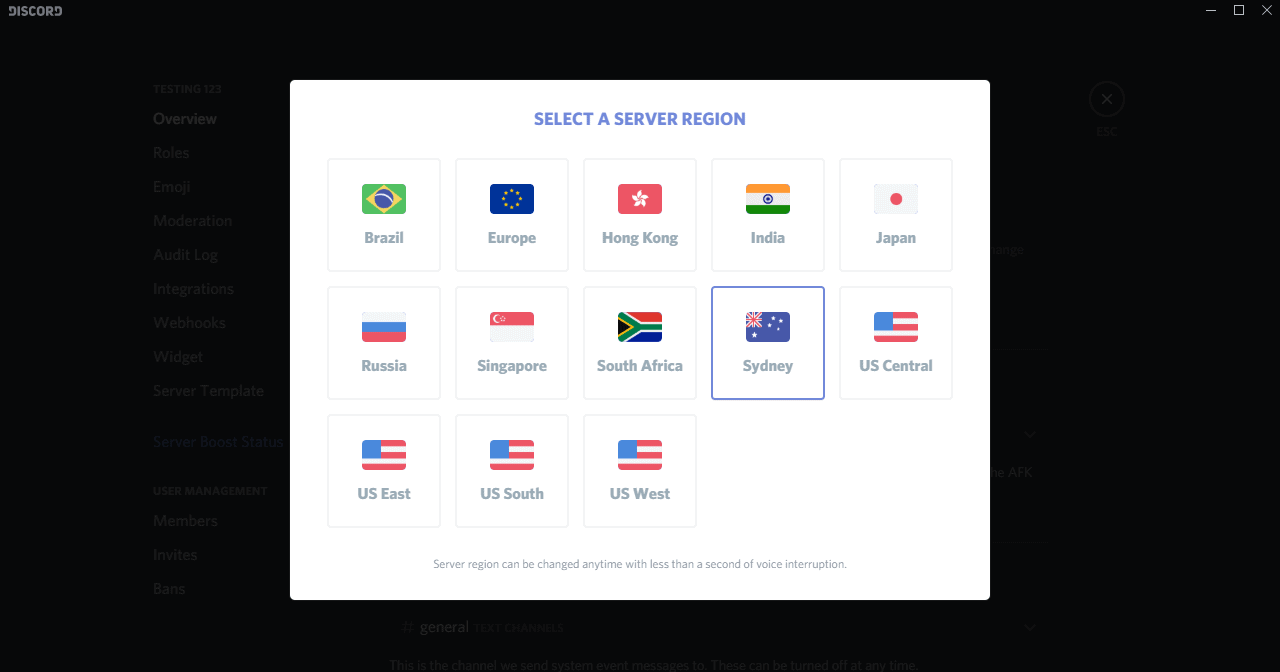 These are the servers you can choose from. All in all, there are 13 servers.
If the problem persists, keep changing servers until it works. Else, try the other methods below.
3. Check Internet Connection
Continuous internet connection is required to use discord properly. Also, it has to be reliable and fast enough.
How to Check Internet Connection:
Go to Computer Settings > Network Status
An easier way to check: Open Browser > Go to your favorite website
If the internet isn't working or is slow, then reconnect to the internet by rebooting your router and/or modem else simply click on the Network reset option under the Change your network settings.
Check with your internet service provider (ISP) if internet connection problem persists
Finally, you might have got rid of the Discord awaiting endpoint error at this point
4. Reinstall Discord
Worse comes to worst, reinstall the discord application. Sometimes things may have gone wrong with the application itself or it may be outdated. By reinstalling the Discord will most probably fix all the issues.
How to Reinstall Discord:
Uninstall Discord from your computer
Download the latest version of Discord from the Official Website
Install Discord
Check if awaiting endpoint error still persists
5. Try A Virtual Private Network (VPN)
If your network is having a hard time connecting to the server, try a VPN. Using a VPN will change your Discord server. For example, your location may be unable to connect to the server in discord directly. By using a VPN that will connect you to a private network, you may be able to connect to the server you want.
How to Use the VPN:
Download any VPN application you want
Open the application and connect to the server most compatible with the server in Discord
Open Discord and check if the error persists
6. Check Your Device
Discord may not be the issue. Try the following steps to ensure that it's not a problem with your device.
How to Check My Device:
If other programs require internet found to give an error as well, then your device or network may be the issue.
If your device is the problem, you may want to try accessing the Discord from other devices.
Many problems are fixed by simply rebooting your device.
Ask others if they're experiencing similar issues.
Chances are, if it's an issue with the system itself, many other people will be affected. People in forums like Twitter, Reddit, Discord, etc. will be complaining about the same issue you are trying to solve.
7. Contact Discord Support
If in the end, nothing in this list fixes your problem, feel free to contact the Discord support. They are friendly and will love to help you out. You can ask them any questions and they will do their best to answer you. Perhaps, there really was a problem on their end. If you ask, they will be able to tell you how to best handle the problem.
TLDR (Too Long. Didn't read)
These simple methods above will help you determine why awaiting endpoint error occurred. Here is the summarization of why awaiting endpoint occurs.
1. If the problem is with Discord:
Discord support knows best. They may also be trying to fix the errors on their end. Be patient with them, they're not perfect. Rest assured, Discord wants the best chatting experience for you.
2. If it's with your internet connection:
Talk to your ISP. There are many reasons why your internet connection may be experiencing problems.
3. If it's your device:
You may need to have it fixed or looked at by an expert. In the meanwhile use another device to access Discord.
Hopefully, you found the solution that best fixes an awaiting endpoint error. Feel free to contact us if you have any doubts regarding Discord errors. We're more than happy to help!