Gaming is a thing every individual loves too. Get a nap from reality & get into games. Killing those bots, scoring goals, completing missions or getting missions accomplished. So if you can't open Discord Here are the Best ways To Fix Discord Won't Open Error.
Let it be anything but games are appreciated all around the world. There are specialized platforms made just for gaming. Games are generally of 2 types, Singleplayer & Multiplayer. Single-player is simply offline campaigns & Multiplayer is competing with worldwide players or friends. There are games that need alliance strategies. We take our friends as allies.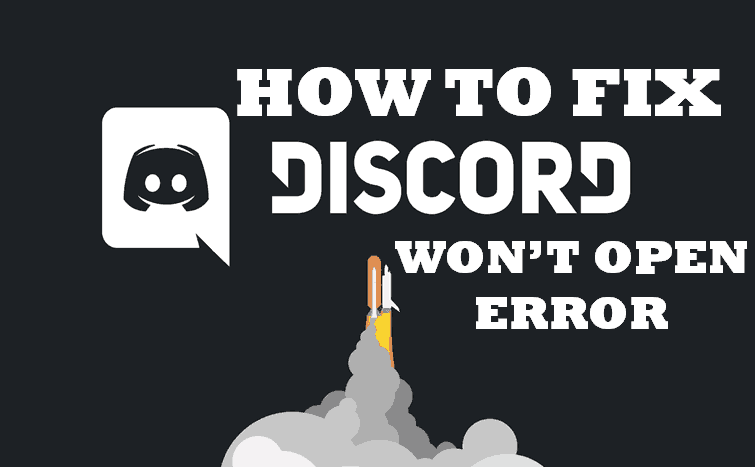 Have you ever played Multiplayer games, tried to communicate or chat with your friends using Discord but while syncing it says "Discord won't open" error. Well if yes, then stick to the post & find 7 easiest ways to fix Discord won't open error.
About Discord:
Discord is voice & text communication service which is absolutely free. The service is famous in the Gaming community. Discord has been successful & slightly has an upper hand over other gaming services.
Features of Discord:
User Interface
Setup
Services
Compatible on maximum OS
Free to use
Ways To Fix Discord won't open Error Message
Here's a short explanation of what has happened with you. You opened Discord & allowed it to load. But suddenly you find a blue background on your computer screen accompanied by an error message "Discord won't open". Sometimes you just find a blue screen flashed or a blank screen. There are simply a few things going wrong, failure in login process is getting things wrong. So resolving it might help you!
We have got the main reason for this error. Let's figure out the solutions or ways we can solve this error. So without wasting much time let's tune to the methods.
1. Update your System:
Few of the users didn't have an updated Discord app. So check whether you are having latest version or not. If not, then get it! And, if yes, then lets discuss further methods.
2. Use Discord Web Version:
Discord won't open might have occurred because of cookies. Usually, web version login wasn't required because Windows app was working good. But lots of users reported issues while login. So you may log in using the web version.
3. Repair Corrupt System Files:
Did your computer have a power lost or crashed while it was saving files? Well if yes then there's a strong chance of files being corrupted. Don't worry, just scan the system for corrupt files & repair those files. Error might get resolved.
4. Kill Task:
This method is simplest & doesn't need any special expertise. Just kill Discord application. If service still remains, restart your PC.
Steps to kill ongoing Discord task:
Press & hold CTRL + SHIFT + ESC to open Task Manager
Navigate discord.exe in the process tab list
Select discord.exe & click End task on the bottom right corner
Then relaunch Discord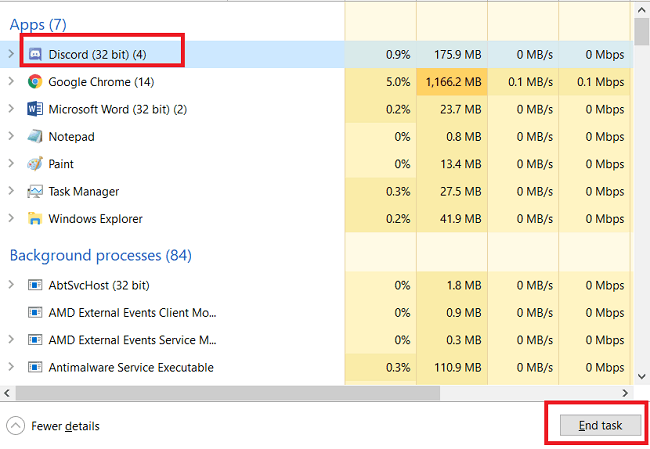 If the error gets resolved then great, if not, then restart your PC.
Alternate method to kill task:
Press Win+R this will open Run box
Type "cmd" & press Enter
Type "taskkill/F/IM discord.exe" in Command Prompt & press Enter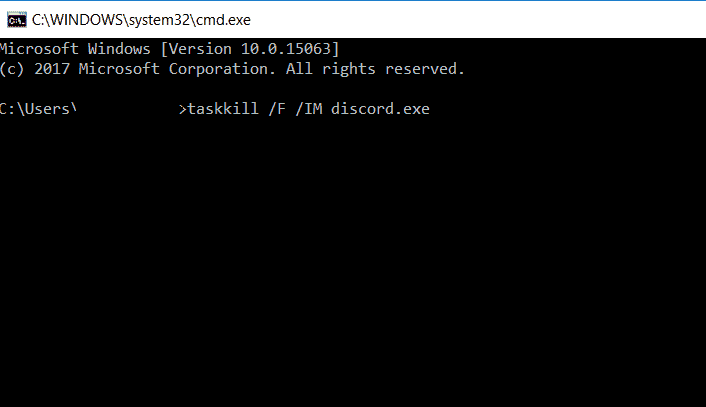 5. Delete AppData Contents:
Being this a problem of login process or corrupt files. You can uninstall the app & delete the AppData & LocalAppData, then reinstall it. Steps are given below:
Press Win Key+R together, this will open Run
Type "appwiz.cpi" in the search box & click OK
Locate the Discord app & click on Uninstall option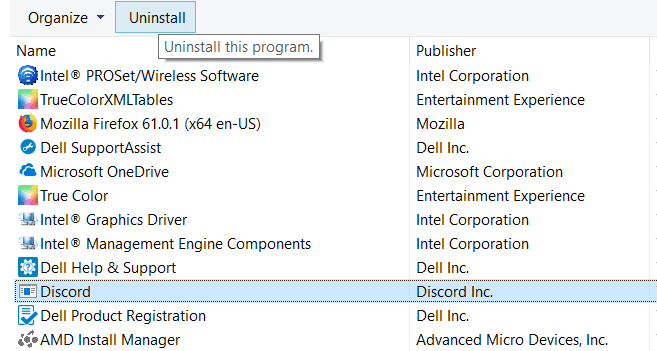 NOTE: If in case you find a message "Discord can't be uninstalled because it is already running". Just follow the below given steps:
Open Run (Win+R)
Type "%appdata% ; Press OK
Locate Discord & Delete it
Reboot/Restart your PC
Back to resetting appdata
Check More: Top 10 Best KBH Browser Games & No Download
6. Flush DNS:
Close Discord completely before performing this method. Check your taskbar too & for additional check, Task Manager too.
Press Win+X & Choose Command Prompt (Admin)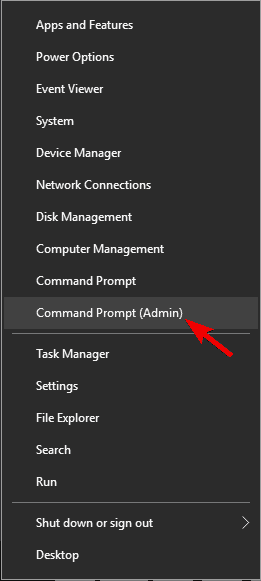 A pop-up will arise, select Yes
Type "ipconfig/flushdns" & tap Enter
Exit the Command Prompt
Restart Discord Application, this method fixes the error.
7. Uncheck Use a Proxy Server:
Press Win+X & select Control Panel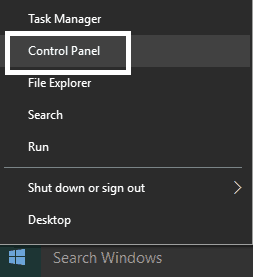 Select "Network & Internet"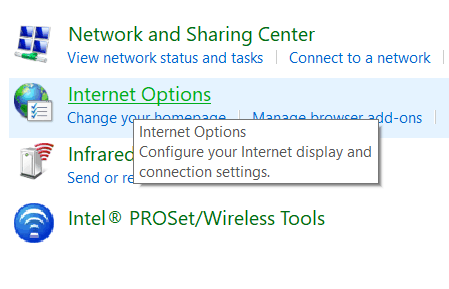 Navigate Connections tab & select LAN
Uncheck "Use a proxy server for your LAN" under Proxy Server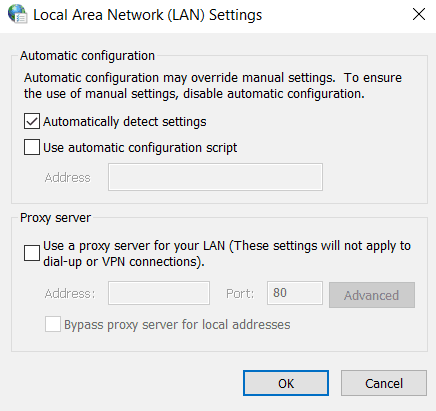 Restart the application Discord
Conclusion:
These were few of the best ways to fix Discord won't open error. The above-discussed ways are absolutely working & none of them are fake ones. We have shortlisted these 7 ways from the Internet. These methods are definitely working ones, so you can count on us. So next time the error comes in your way, you are having 7 different methods. Ultimately, now this error isn't a big deal!
You don't need to download any software for these methods. The tricks don't cost you a single penny. So go get the error fixed. At last, don't forget to follow us on Social Media & STAY TUNED!