Fallout franchise particularly Fallout 4 is famous for the modding community it has over with best FPS shooter game with pretty intense graphics. Gamers enjoy playing online with creating their own mods or using the existing ones to add more fun in the game. Sometimes installing the Fallout 4 mods may not be working in Vortex, but it's very simple to fix that in 2023.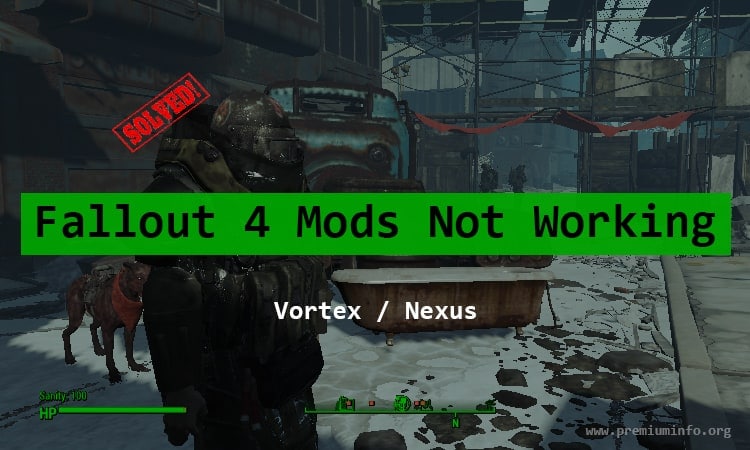 Nexus mod manager and Vortex mod manager are the popular modding tools for the Fallout 4 since its launches. But recently we're seeing this many online communities posts "Fallout 4 mods not working" error. So here is a detailed article for you guys who are having issues with Fallout 4 mods.
What causes Fallout 4 mods not working?
There are many possible things that can bring up this Fallout 4 mods cannot be installed or not working issues. Here are few of them
Windows Firewall: Since anyone can create mods in Nexus mod manager and publish it, there is a possibility of windows 10 firewall couldn't let some mods to communicate with the server (network). Windows security updates will fix this issue automatically.
Data Invalidation: Sometimes downloaded games might be not validated properly or the mod you are trying to use requires a different version of Fallout 4 PC game.
Wrong Value in .ini File: Default configuration settings file (.ini) for Fallout 4 might not have the correct value to work properly with the Nexus mod manager.
Updates: Make sure you have the latest version for both game and nexus mod manager or whatever mod manager you are using.
Grant Admin Privileges: Mods need full read and write (admin) access to make changes to the core game to work properly.
NMM Virtual Drive: Nexus mod manager has this feature virtual drive install where the mods will be installed, it is best if you have the game and this virtual drive on the same HDD.
Also read: Top 10 GTA 5 Mods You Should Try in 2023
8 Methods to Fix Fallout 4 Mods Not Working in 2023
Here are all the best solutions to avoid the game crashing while installing the Fallout 4 mods. Also, makes your modding experience even better with some tweaking.
Method 1: Configuring Fallout4Custom.ini File
For most the people this is the basic error that may cause the mods not working error in the game. Because by default the values are not properly configured in the configuration settings file and you need to change it manually.
To do that simply follow these steps:
Open File Manager on Windows and go to Documents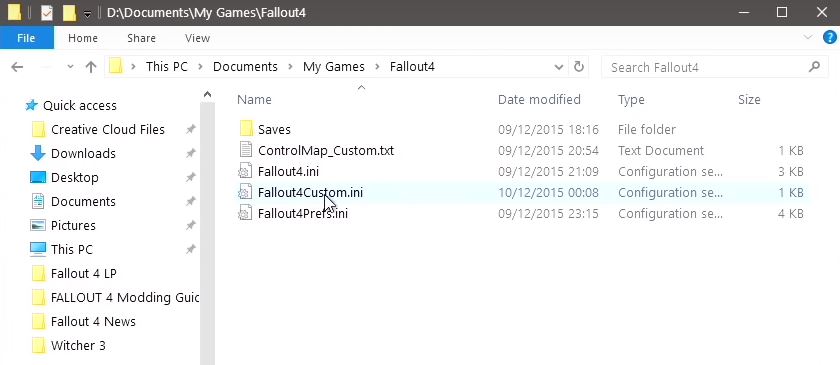 Inside My Games go to Fallout 4 folder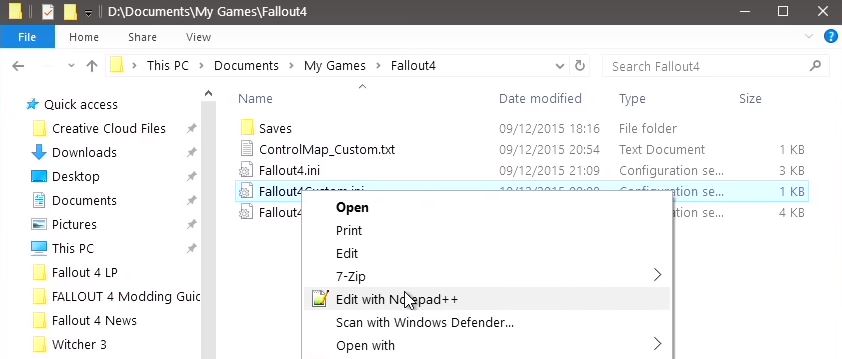 Right-click the Fallout4Custom.ini file and click edit or open in Notepad++ if you have that. (if you don't see the file named like this, just create a new one)
By default that file is empty and you need to copy and paste the following lines into that file
[Archive]
bInvalidateOlderFiles=1
sResourceDataDirsFinal=
Once done copying this code, save the Fallout4Custom.ini file before closing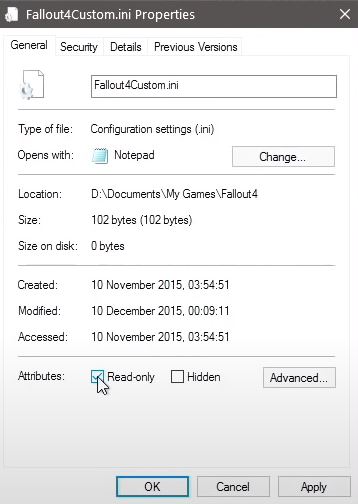 Also, open the properties for Fallout4Custom.ini and make sure you uncheck the Read-only option
Now open the Fallout4Prefs.ini file inside the same folder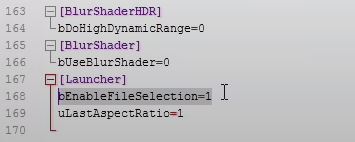 Scroll to the bottom and under [Launcher]add this line bEnableFileSelection=1 or simply change the value to 1 if already the line is present
Save and close the configuration file then close the file manager
Now try opening the game with your mods on and hopefully you don't get any mods not working error anymore on Fallout 4. If you are still facing the issue, then simply go through the other methods below.
Read: Best Sites to Download Cracked PC Games For Windows 7/8/8.1/10
Method 2: Allow Through Firewall & Bypass Windows Security
Windows securities are getting much tighter these days due to plenty of vulnerabilities growing every day. Since Nexus mods are open source, anyone can create a mod with the tool and post it on the store.
Some of those third-party mods might be considered as a vulnerability by the Windows and it wouldn't let it pass through can cause this Fallout 4 mods not working issue. Simply follow the steps below to allow the mods through the Windows firewall.
Allow Through Firewall
Open Settings and go to Update & Security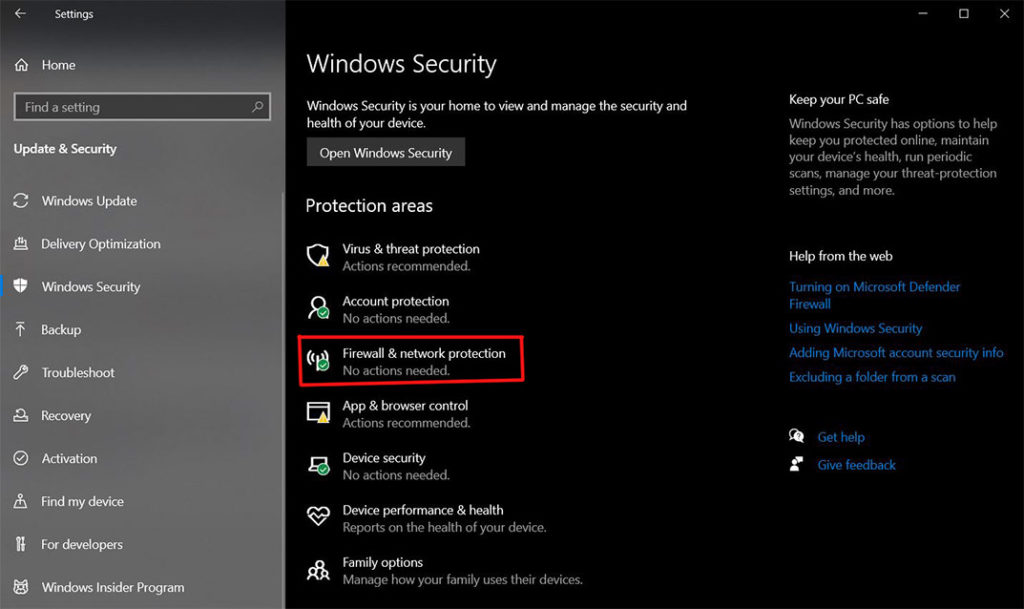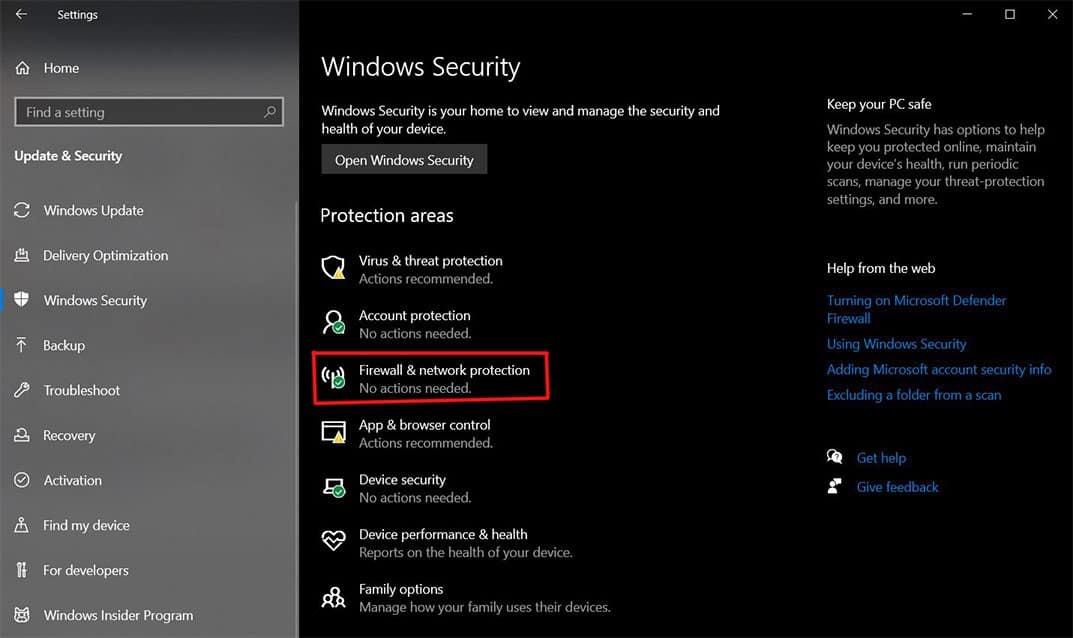 Select Windows Security
Select Firewall & network protection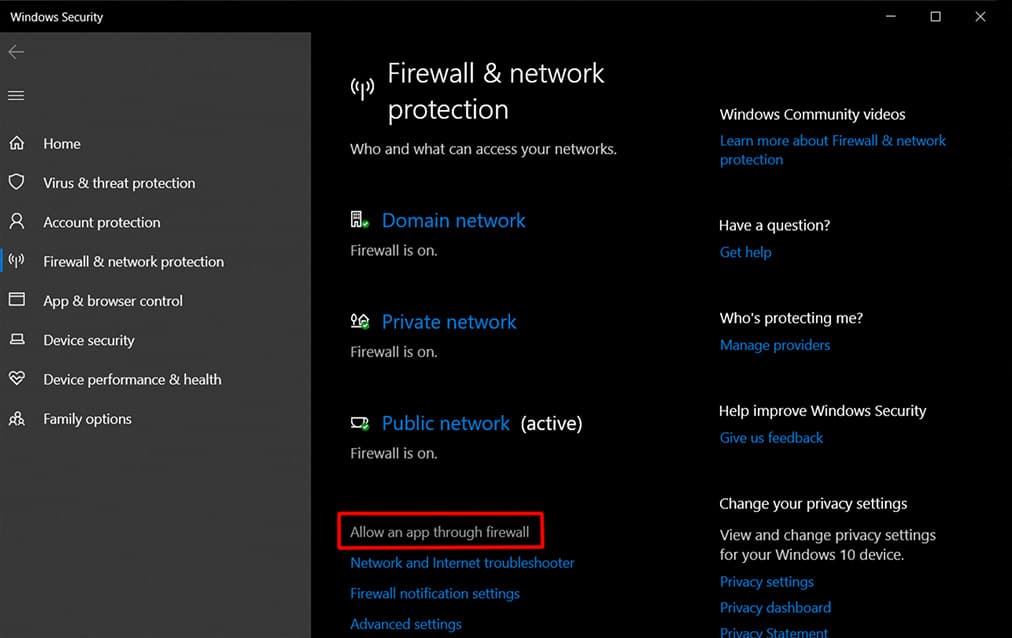 Now click the Allow an app through firewall
If you are using an older version of Windows, simply open the Control Panel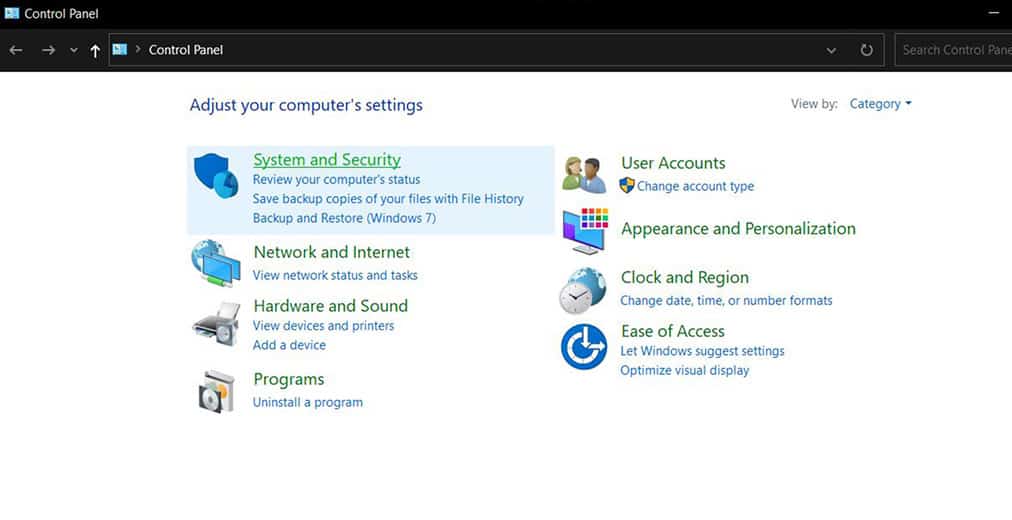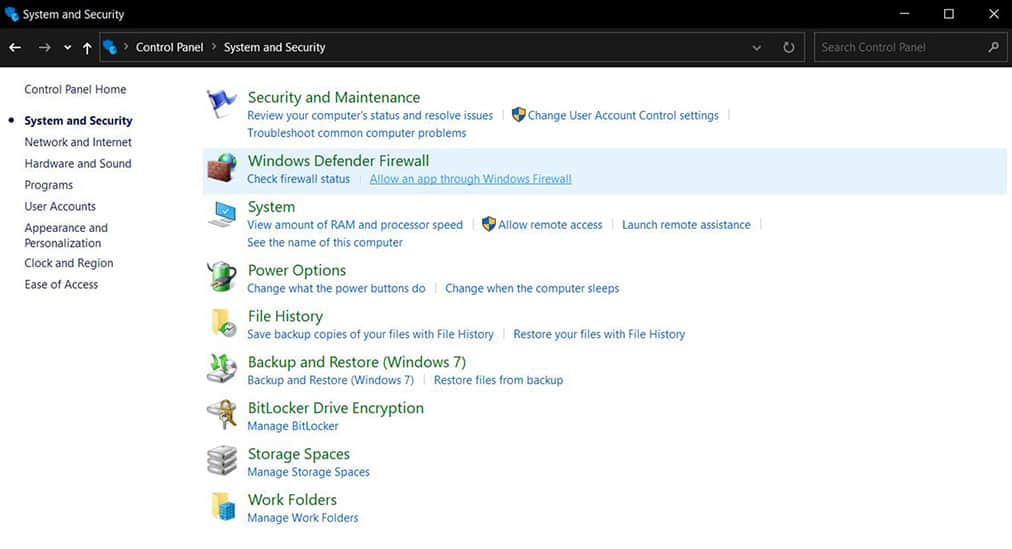 Under Windows Defender Firewall, select Allow an app through Windows firewall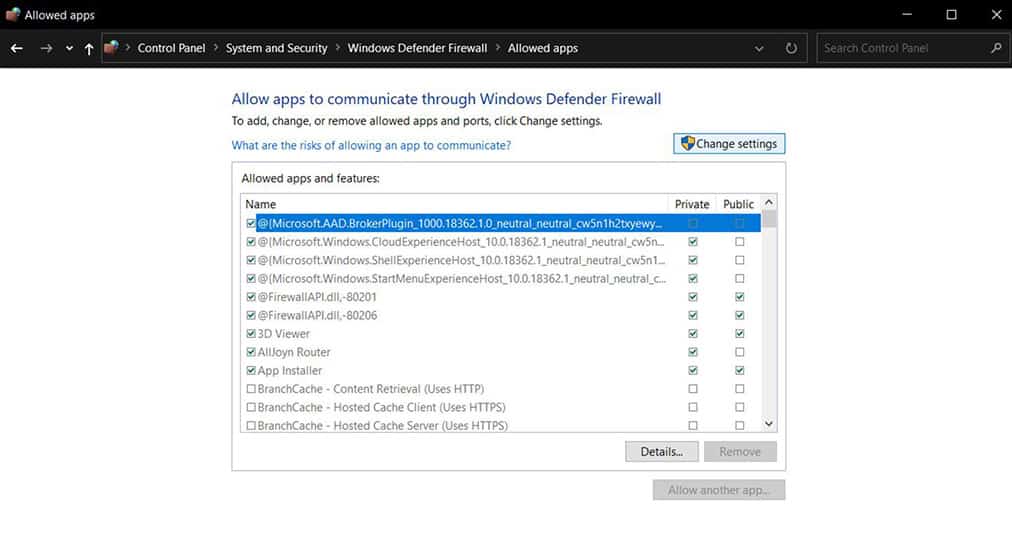 On this page just click the Change Settings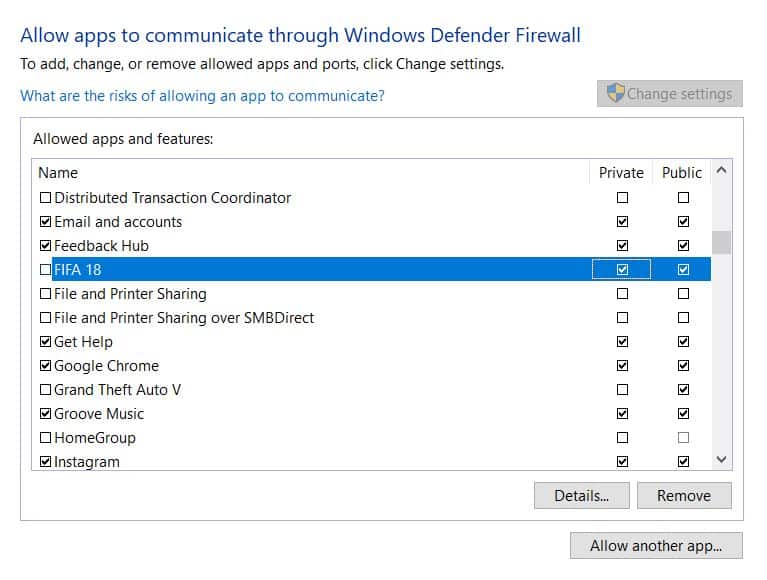 Now find the Fallout 4 & Nexus mod manager (if you cannot find it, just click allow another app and add the game folder path manually) and give both private and public network permissions and click ok
Bypassing Windows Security
Open Windows security settings and click the Virus & threat protection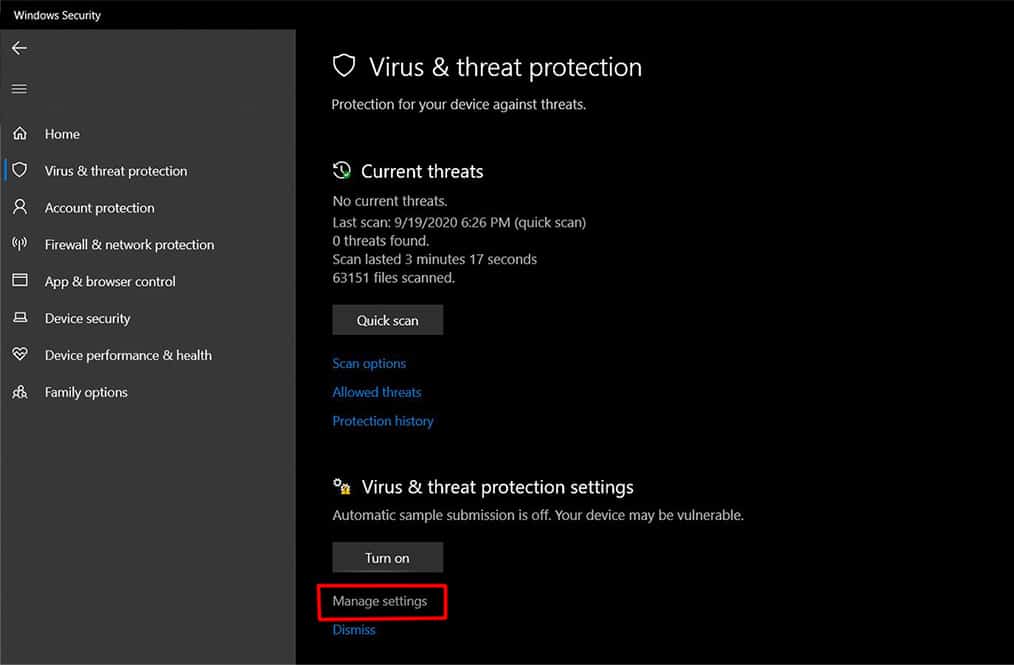 Now under the Virus and threat protection select the Manage settings
Try turning off Real-time protection and Cloud delivery protection and see if the game works fine
Or scroll till you see Exclusion and click Add or remove exclusions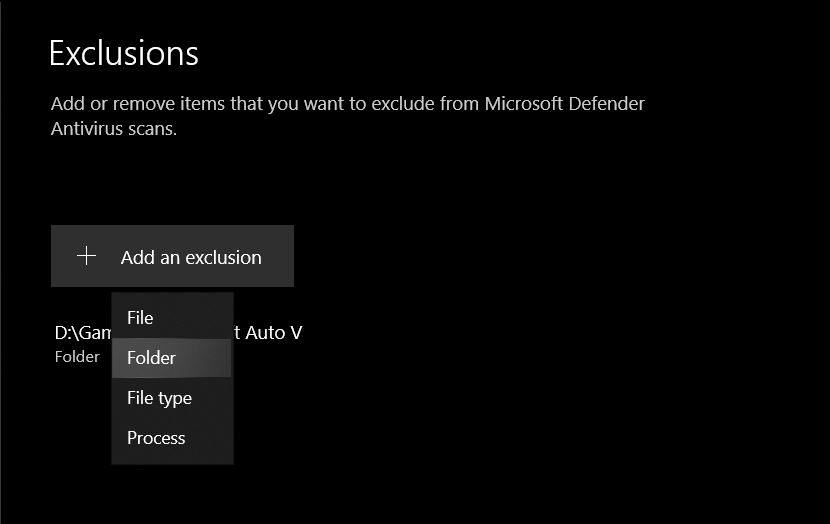 Now add the Fallout 4 folder and Nexus mod manager folder and restart your computer
Method 3: Grant Admin Privileges to Nexus Mod Manager
Sometimes you did not give enough permission to the mod managers to execute the certain core commands to the game. Hence you need to make sure you give all the administrative privileges to Nexus mod manager or Vortex if you use that.
Steps to grant admin rights:
Simply right-click the NMM (Nexus Mod Manager) Icon on your desktop and select Properties
Navigate to Compatability tab
Check Run this program as an administrator and click OK
Note: Make sure you give the same admin privileges to the Fallout 4 and Steam if you use that
Now try running the Fallout 4 with your favourite mods on and it might work without any errors this time.
Method 4: Update NMM / Fallout 4 / Windows
There is a possibility that you are running the older version of Nexus mod manager and newer non supported version of Windows 10 or vice versa. That's why you need to update everything to make sure that Fallout 4 mods work without any errors.
Update NMM
If you haven't use the latest version of Nexus mod manager there might be bugs and small things that can ruin the game. Hence download or check for the latest version for the NMM at their official website.
Update Fallout 4
If you use Steam client to install Fallout 4, just check for the updates in the Steam app and install it if any update found. Or simply open the Fallout 4 game and go to about section and check for updates.
Update Windows 10
If you have the Windows 10, there is a chance of you running the older version of Windows 10 that is not supported by Nexus mod manager. Go to settings, update & security and click search for updates. Download and install the updates if you found any.
Method 5: The All-New Vortex Mod Manager
Yes, the Nexus mod manager team has officially created this new Vortex mod manager that going to be replacing the Nexus mod manager. All the mods created for Nexus mod manager will be supported on the Vortex as well.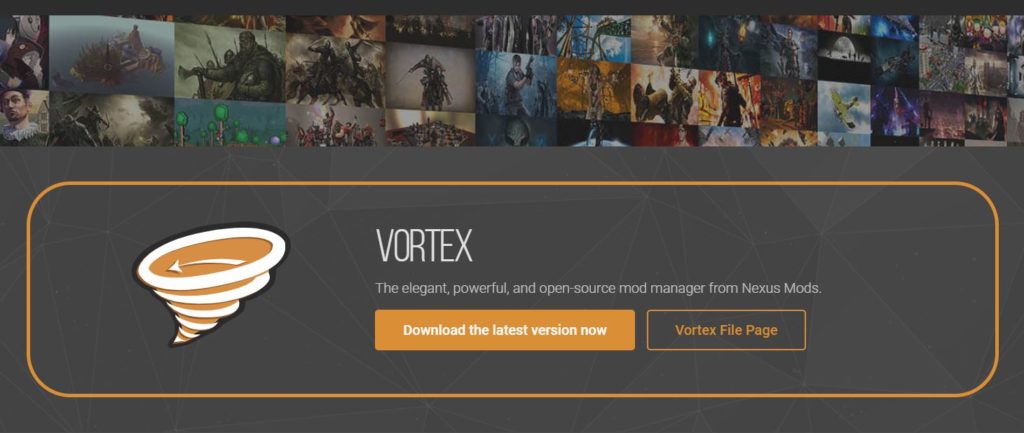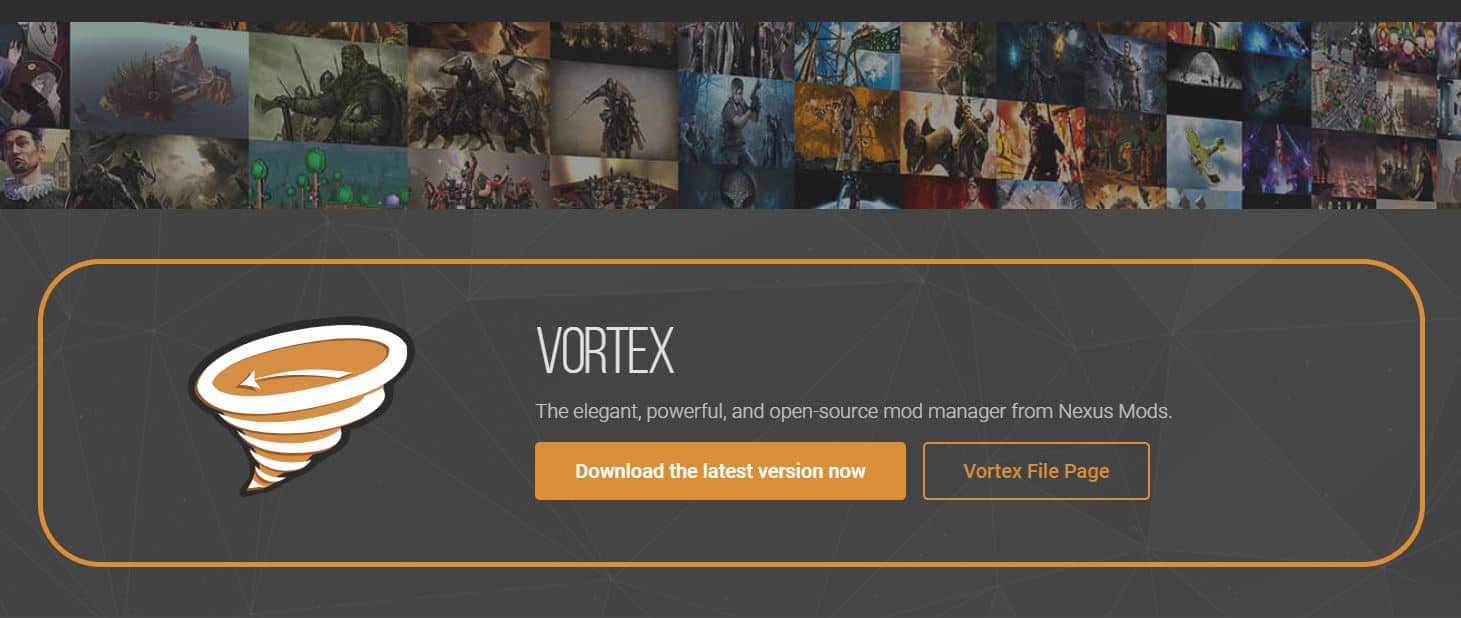 If you still prefer the old Nexus mod manager, here is the link you can download. But I'm not suggesting that since everyone now started to use Vortex mod manager for Fallout 4 and it's pretty easier to get used to.
Install Vortex Mod Manager
Go to this link and select Click download the latest version


Now select the Manual download and the .exe file will be downloaded
Install that file and give necessary permissions and voila, Vortex is now installed on your PC
From now on you can use this Vortex mod manager to manage all your mods for Fallout 4 and even more if you want to.
Method 6: Enable Multi-HD Install Mode
Nexus mod manager has this cool feature that creates a virtual drive inside your hard drive to make space for the mods you are going to install in the future.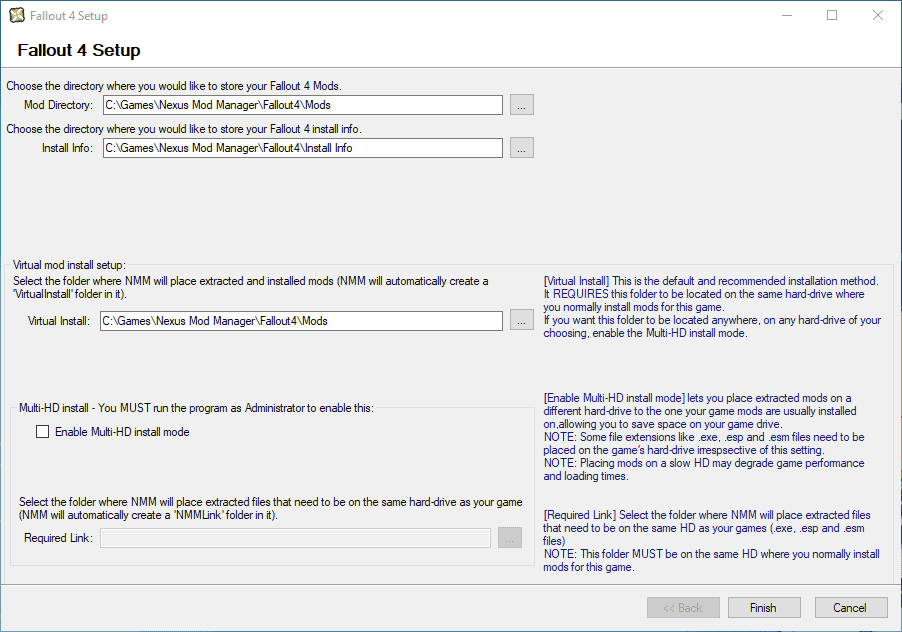 Go to Fallout 4 setup and check the Enable Multi-HD install mode option to make sure the game and mods are installed in the same drive.
Let's say if you have an SSD for Windows and HDD for the games, by default the Nexus mod manager will be installed on the SSD and it will create a virtual space on there. Hence you need to make sure the game you install (Fallout 4 in this case) and the Nexus virtual drive in the same hard drive for the best results.
Check out: Trending Top PC Games for RTX Graphics Cards 2023
Method 7: Uninstalling Corrupted Mods
If you regularly use multiple mods for different games and smash them together like a massive amount of mods can cause some mod file to get corrupted. Sometimes, it is possible to get an error like mods not working when some of the mods in nexus might be corrupted or crashed.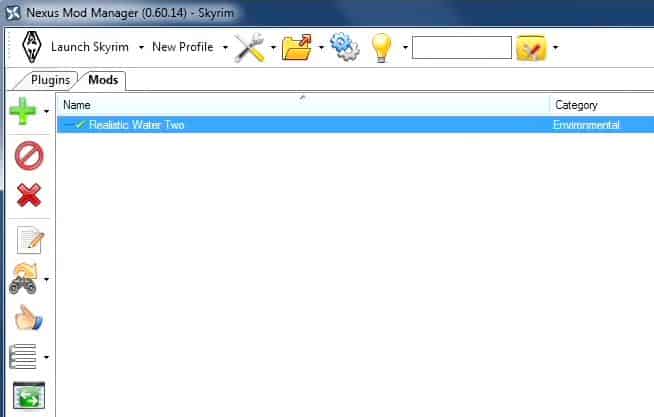 To fix this issue simply disable the mods and open the game till you find the culprit mod that is not letting you play Fallout 4.
Tip: You can use this method to quickly enable and disable Fallout 4 mod
Open Nexus mod manager
Select the Fallout 4 and open the list of mods installed
Now right-click every mod and select deactivate and run the game till you find the corrupted mod
Once you find it, simply right click and try reinstalling again if that doesn't work for you then just disable it and run Fallout 4 without any troubles
Method 8: Organizing Installed Mods
One of the most common mistakes that every newbie do is that they install plenty of games and using a crazy amount of mods inside the Nexus mod manager, so even if they want to remove the particular mod, it makes so harder to find them.
There is a way to sort and organize the mods easily with some help of third-party tools.
FallrimTools – This tool is pretty handy since it provides features like in-game save editor/cleaner and it also includes the re-saver option to easily save the particular portion on the game you are playing.
Loot – Sort and order every mod installed on your NMM easily with just a single click now on games like Fallout 4, Skyrim, Skyrim VR and more. It also finds the corrupted mods and notifies you.
Final Thoughts
I hope you found the solution you have been looking for using any one of the above methods to fix Fallout 4 mods not working in Vortex/Nexus. Nexus mod community also provides mods for games like Skyrim and VR stuffs. If you have regards or doubts on nexus mods, comment below.