The JW Player is an open-source framework for streaming Flash video. The module, which is embedded on countless pages across the Internet, can usually be identified by a watermarked logo on one of its corners. Although the JW Player does not offer a clip download option, you can still download streaming Flash video from the player with the aid of an external application. So here are the working methods to Download JW Player videos .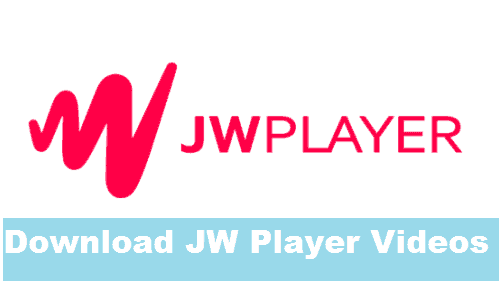 Already many websites uses JWPlayer to play or stream video on their website. The video is not easy to download with regular downloader.  But that does not mean the videos can not be downloaded at all. To be able to download JW player videos follow the below steps.
Also Read:
Best Way To Download JW Player Videos Working Methods
Since many users requested to post an article to download JW Players videos , So we have gathered some working methods. JW Player is updating day by day its not that easier to download directly. So here are some working addons and methods.
You can also use this to download JW Player videos [sociallocker]
https://www.downloadhelper.net The process is same as Method 2:
Add-on for Firefox and Chrome. Makes grabbing videos from most sites pretty easy.
If your chrome user you can try this Extension vGet [/sociallocker]
Method 1 :
Using Downloaders will cause policy break and may consider as piracy but you can use below steps to save the streaming video into your local machine without using any downloader 😉
Visit the page in Firefox and open 'Inspect Elements' by press F12 or right click -> Inspect element
Go to -> Networks Tab and click 'Media' tag in filter row
Click 'Play' button on the player. you will see a link in the networks tag
Just open that link in New tab. video will open in normal browser's player.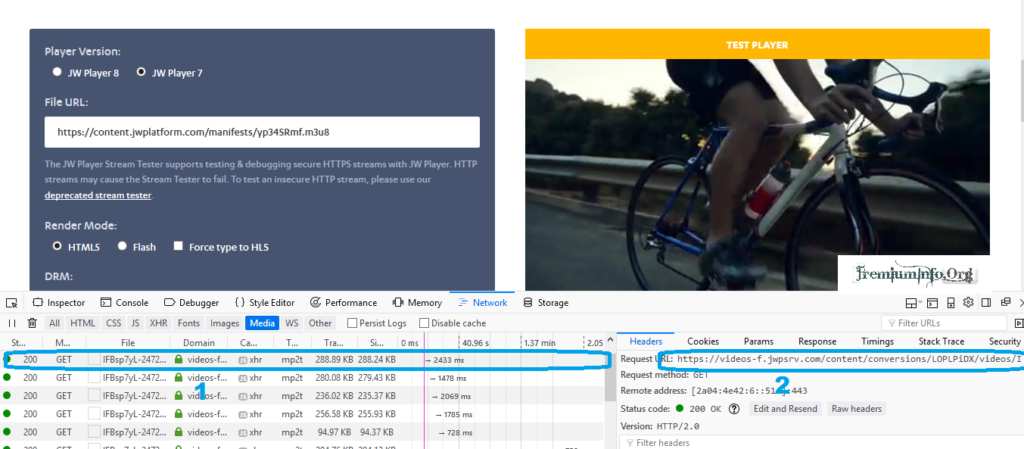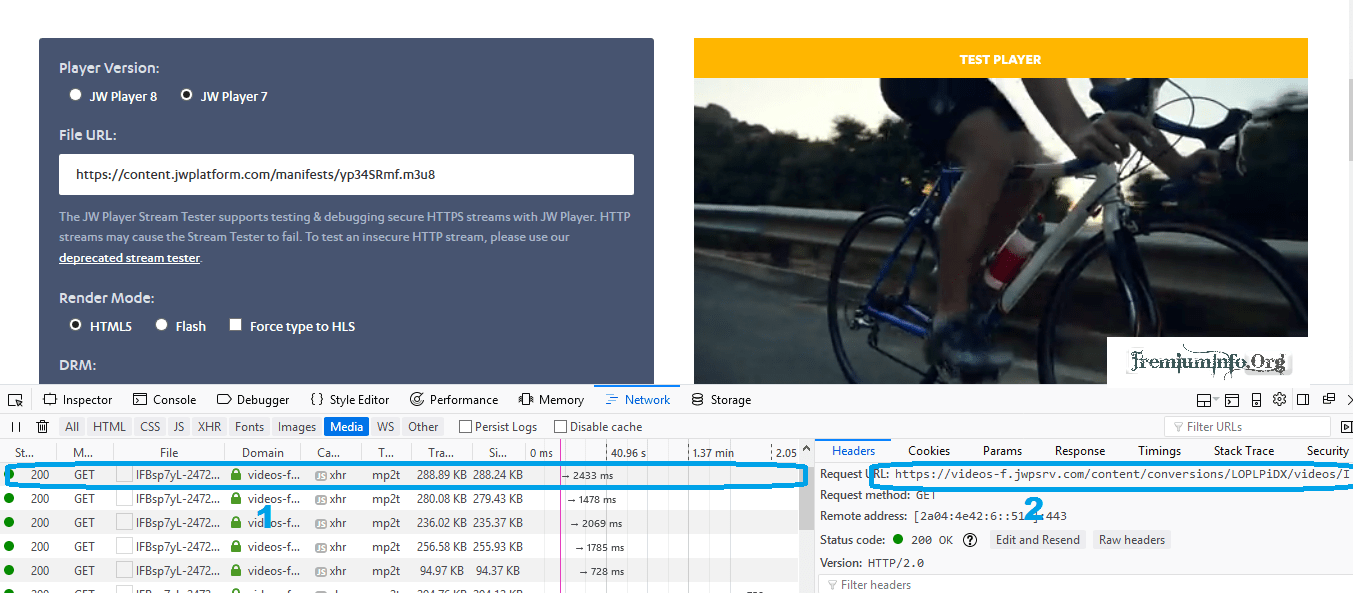 Now right click the on the video and 'Save' to your local machine
Edit: This won't work for all JW player since latest version of players are streaming the videos differently. But you can give it a try
Method 2:
There are two methods to download from addons from firefox . Where you just need to install these addons in your firefox.
Download Firefox Just in case you don't have FireFox Download here
Launch Firefox and goto Firefox > Addons as shown below
Now in the search field type "Flash Video Downloader" or Visit the link Flash Video Downloader
Click the Install button and once its installed, Restart your Firefox, do not forget this
Once Firefox restarts you will observe that there is a new Icon next to the address bar as shown below
Type the URL which is hosting video of your interest played by JW Player.
Click on the Play button, this will enable our Add-on to detect which file player is getting video data from. You will notice that the Add-on button with a little cross has turned a bit orangish with no cross sign as shown below
When you click that Icon you get the above view and add-on will list the file and size of it as first thing. You can click on the file URL and then you are able to save it anywhere locally on your disk.
Note: You must download Flash downloader module to continue download process. Since converter can't be assigned with addons.
Well, I have provided the best ways to download JW Player videos without software and with software. I think this is more than enough to download JW player videos while buffering your favourite movies and videos. If you still any help don't forget to comment below . Don't forget to subscribe and like our page .