Are you interested in Gaming? Well, then you may probably know about the Discord. Discord is one of the best VoIP & social media platforms for Gamers. Also, if you're into streaming your games to other popular services like Twitch & YouTube then you must have to check the latest Discord Streamer Mode.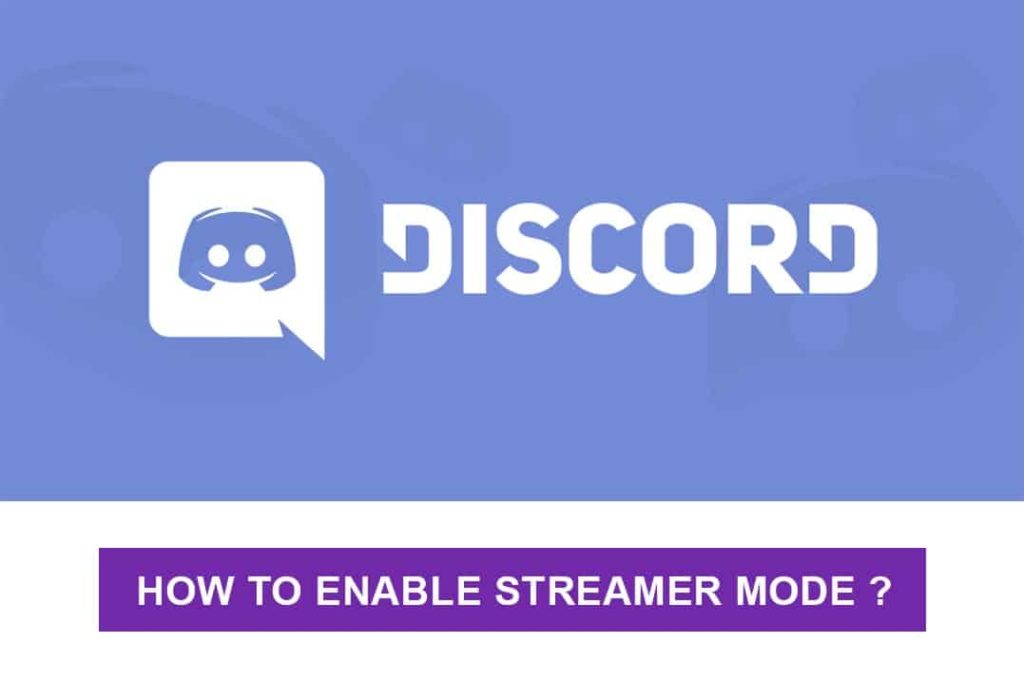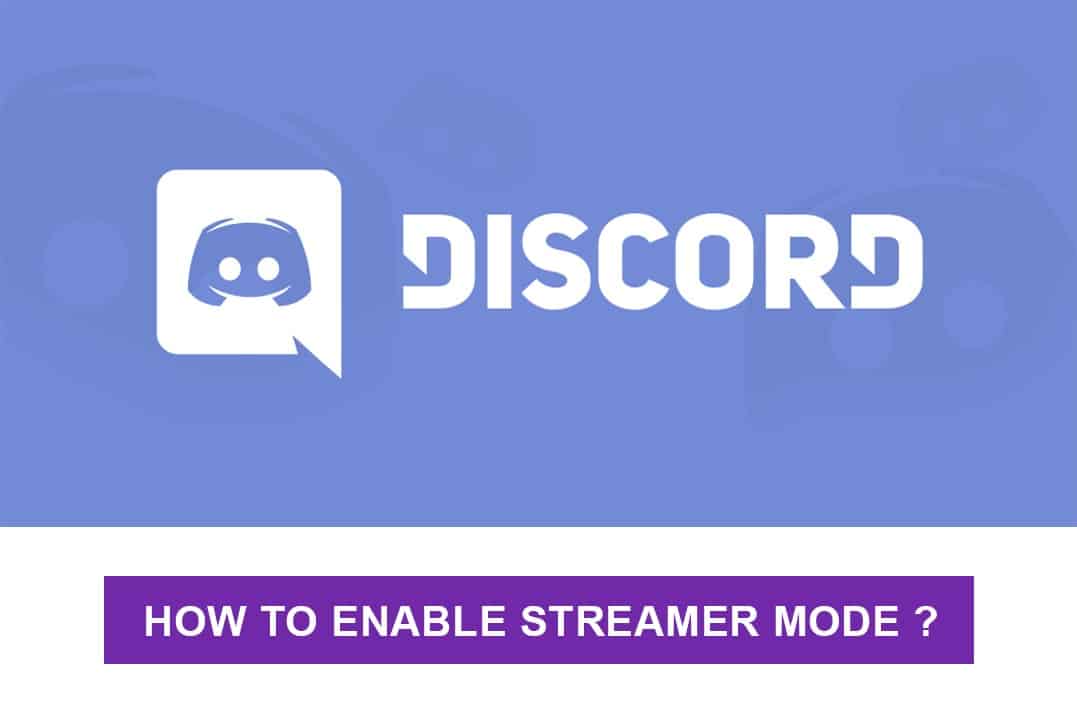 By using this Streamer Mode you can hide your personal information or sensitive data displaying on the screen while you are streaming. And this mode's primary task is to provide better privacy solution and enhance your game streaming experience.
What exactly is Streamer Mode in Discord?
Imagine you're streaming your game with OBS on Twitch and YouTube, where 100's of viewers are watching your live streaming, suddenly a popup or notification contains your personal information came up! All of yours also can see that information that displays on your screen. And that's where this Streamer Mode kicks in.
This mode automatically detects and hides everything on your screen except the game you're streaming and how cool is that. Also, you can hide invite links and stop sound or notification automatically.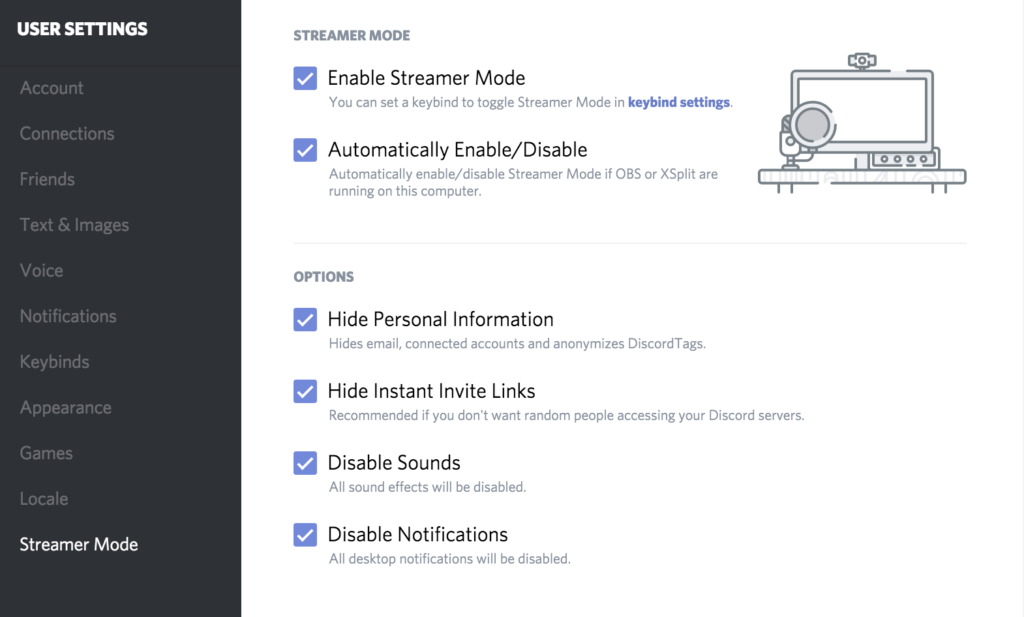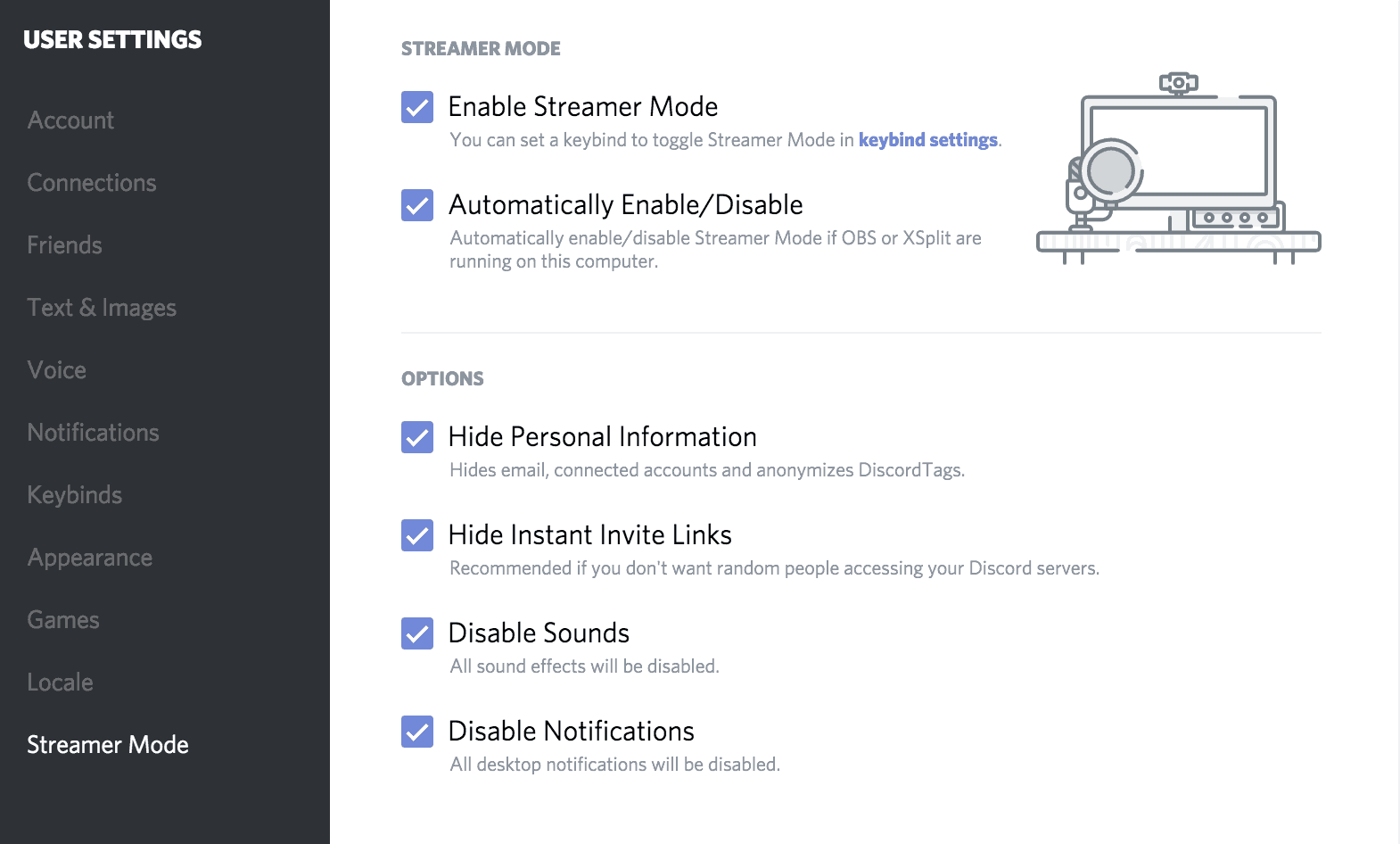 Features
Hide your personal information: Automatically hides your sensitive data like whenever you receive a mail, it hides your email address in the streaming where your audience are watching also it hides your connected accounts and anonymizes your DiscordTags
Twitch Integration: Automatically tells your Twitch fans you're online and streaming without opening up the Twitch app.
Hide your Instant Invite Link: This hides the flashing invite link that pops up on your screen when someone sent an invite link.
Disable Sound & Notification: Only stream your game audio and hide any notification that shows up on the desktop.
How to Enable Streamer Mode on Discord?
Turning on Streamer Mode is not a big deal, but you need to make sure that everything set-up right to avoid any possible crashes. Simply follow these 4 steps to enable Streamer Mode.
Note: Streamer Mode is not yet available for mobile applications, it only supports browser and desktop clients.
1. Make sure to connect your Twitch/YouTube account
Skip this step if you already connected your account, else you need to open up your Discord client and follow the steps
Go to Settings -> User Settings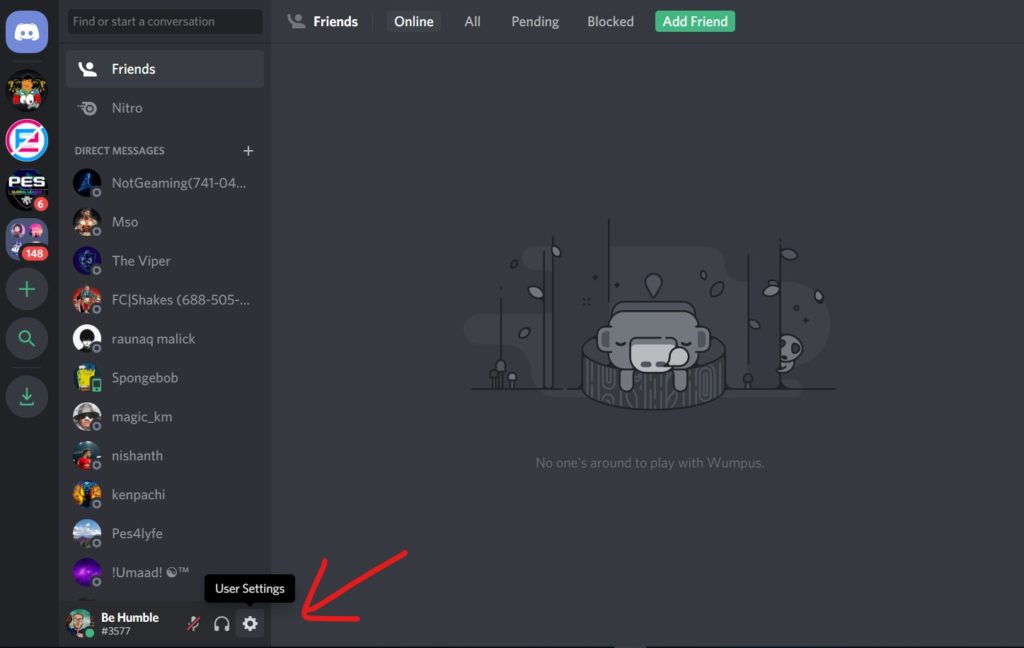 Now under Connections tab select Integrations, you want to connect your platform with.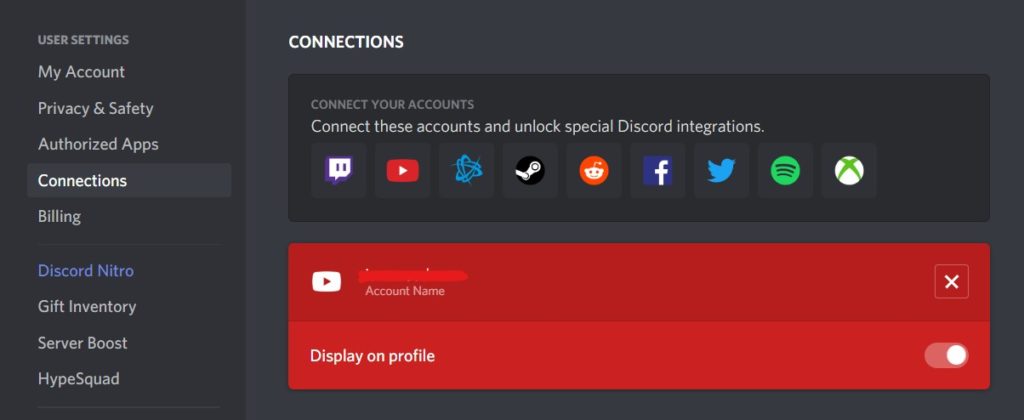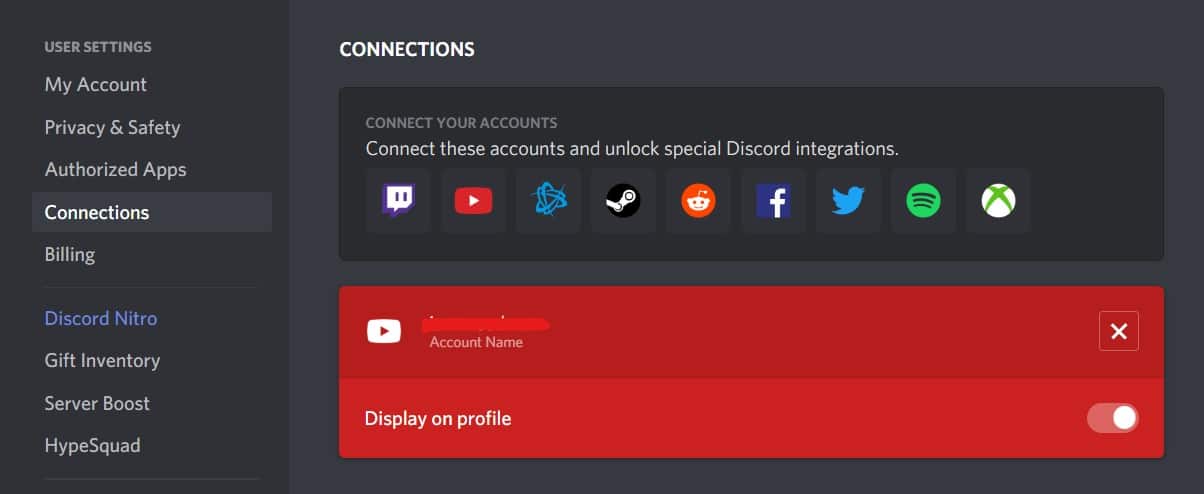 From there you can choose and link the accounts of the streaming platform you want to stream. (Twitch, YouTube and more)
Finally, select the Sync button next to the platforms and move on to the next step
2. Make sure that streaming software is set up correctly (OBS/XSplit)
Probably many of us using OBS software only since it's free and reliable. OBS also has the integration support on Discord, so if you happen to use OBS then simply tap on the OBS logo on the Integrations menu and allow the OBS popup on your screen.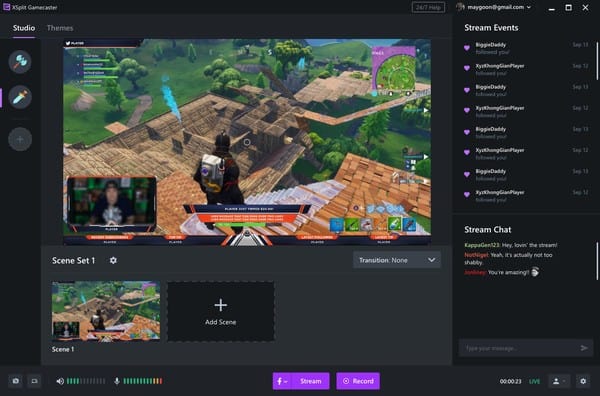 Or if you're new to OBS simply go here and download the app and install it. Then OBS will automatically notify you to integrate with Discord app, just tap on it and approve it.
Also, Discord allows integrations with XSplit and some other streaming platforms.
3. Enable Streamer Mode On Discord
If you've done the above 2 steps, just open up your Discord client and navigate to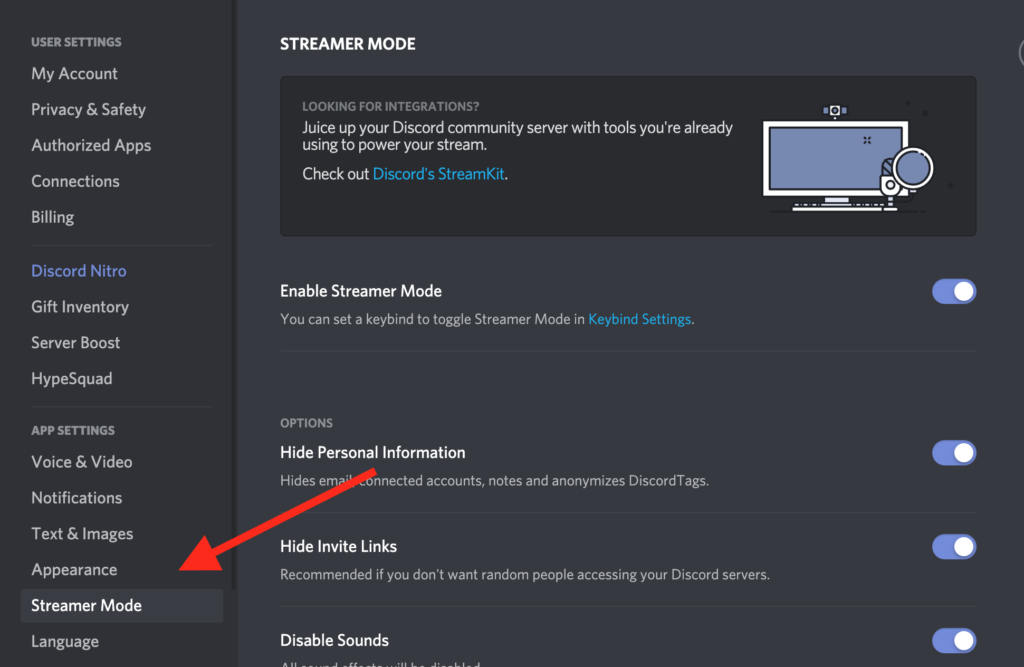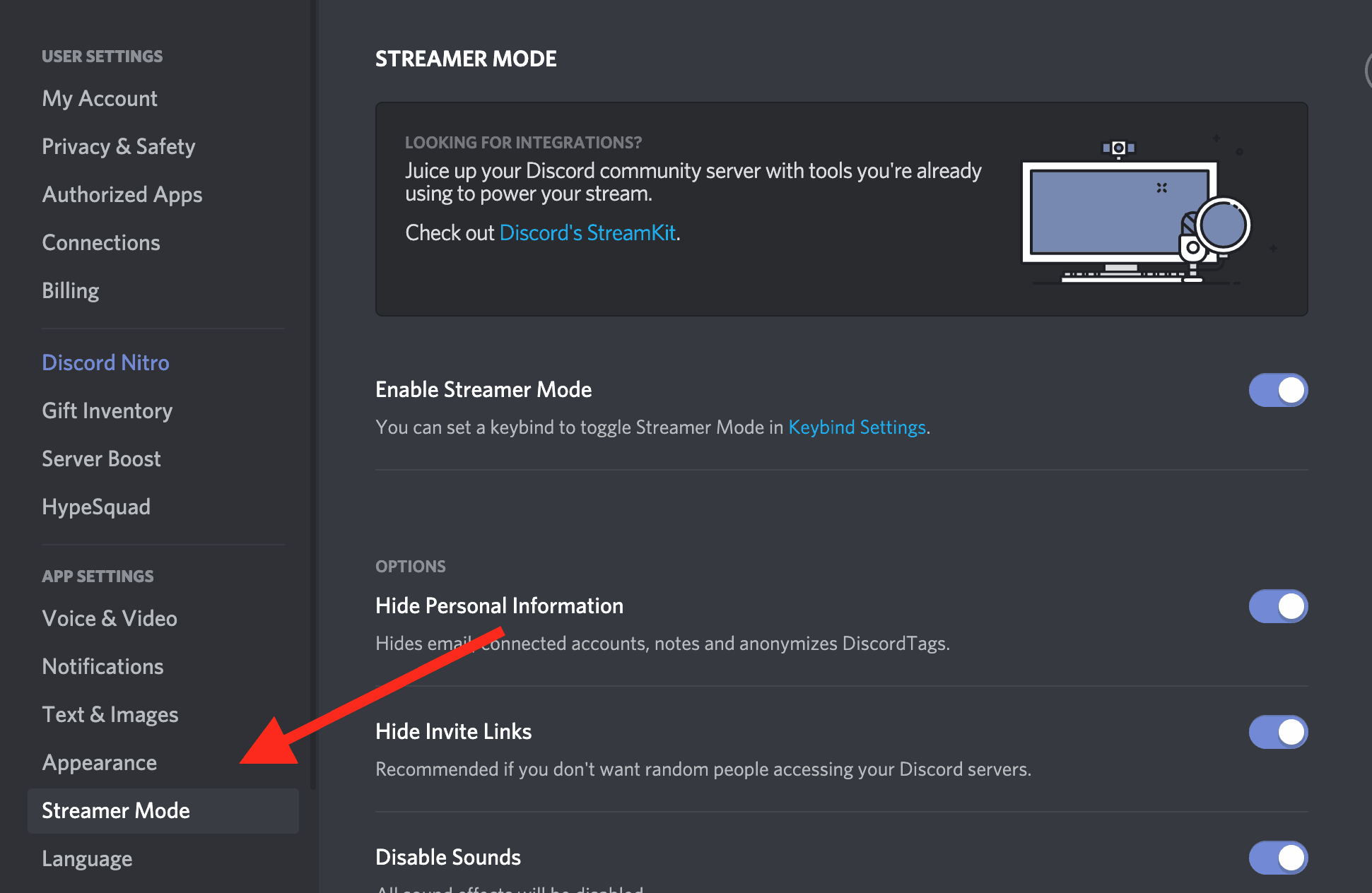 Select Streamer Mode and toggle on Enable Streamer Mode.


If you're using OBS or XSplit turn on Automatically Enable/Disable option to enable streamer mode whenever you open OBS or XSplit.
Note: You can even assign a Shortcut Key to enable or disable the Streamer Mode
4. Disable Sounds & Notifications
Discord Streamer Mode has an option to turn off all the sounds from the background applications and only lets the streaming game sound to the peoples are watching.


Also, in a similar way all the desktop notifications can be easily disabled by simply tapping the Disable Notifications option.
Check Out
How to Enhance Streaming Experience on Discord?
To have a better streaming experience first, you need to Enable Streamer Mode and this will probably solve all the privacy problems. But Discord allows more than privacy to enhance the streaming experience.
For example, there are many Discord Bots available to add more features to provide a rich streaming experience. Some of the best and popular bots that I personally use are the Nightbot and Muxy.
Whenever you go live, a notification will be sent or the people that follow you will be alerted and show subscriber count or analytics to the viewers and how pretty cool is that.
Best Discord Music Bots | Live your Server with DJ Music Bots
Fix some of the common Streaming Mode issues
Discord Stuck in Streaming Mode
Many peoples have reported that Streaming Mode is automatically turned on while opening Discord even though they are not playing any games. But this problem can be easily solved by following ways
Go to Streamer Mode settings and turn on Automatically Disable/Enable and now turn off Enable Streamer Mode.
Or Simply turn off everything on Streamer Mode option and restart Discord.
Discord Streamer Mode no sound
If you have no gaming sound on the live streaming or your mic sound is not working just reset your audio settings on Discord and restart it.
Open Discord and go to Settings
Under Voice & Video Settings select Reset Voice Settings
People Alert/Purple Dot not working
If you don't see the online status or purple dot on Twitch or live streaming is working on YouTube, just follow the steps
Open Discord and navigate to Settings -> Games
Now under game settings Turn Off "Display currently running game as a status message". This should do the magic.
Also Check: Best Real Time Voice Changer Apps for Discord
Final Thoughts
Streamer mode lets you control what will people see on your live streaming and thus your privacy is secured. In this article, you will know how to enable Streamer Mode on Discord and how to increase the performance of the game streaming experience. Also, fix various problems on Streamer Mode easily.