More and more people create their own YouTube channels to promote their brand, share their expertise, etc.  YouTube remains that ideal platform that enables millions of users to exhibit their talents through visual content. But with the growing competition, it's getting tougher for new content makers to get noticed on YouTube and promote their channels.
There are many components for YouTube success, of course. But in today's post, we're going to focus on thumbnails, those small versions of videos you normally see when searching for content on YouTube. And to be able to create an effective preview image, you want to review some simple yet effective methods.
Also Check: Tips for Creating Great Marketing Videos
Why Compelling Thumbnails are Important?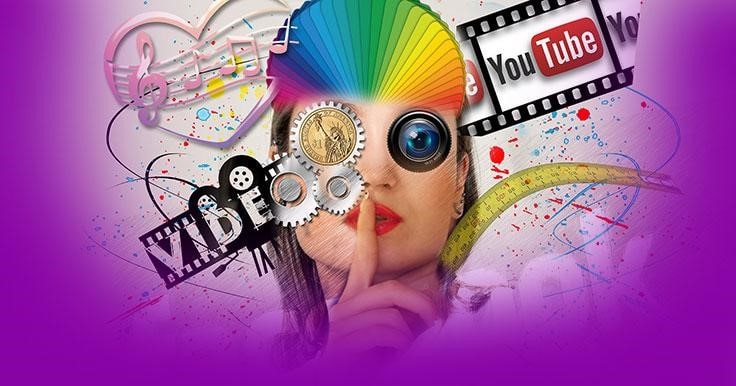 Undoubtedly, there are some YouTubers that you regard as worthy of emulation. Not only do they create useful content but also manage to score new subscribers on a daily basis. And if you want to be like your favorite vloggers, you need to determine what makes their videos scroll-stopping.
There are over 4,000 hours being uploaded to YouTube every single minute. Which can be really overwhelming if you're trying to find something specific. So, the first thing your potential subscribers pay their attention to is effective clickbait captions and visually appealing thumbnails, of course. In fact, the majority of YouTube content consumers rely on thumbnails when deciding what to watch on their favorite platform. 
Luckily, today, you don't need any expensive software or designer skills to create compelling thumbnails for your videos. The modern market offers a wide variety of thumbnail makers both for professionals and amateurs.
This means you can easily craft cool images yourself. Such tools as Vista Create even provide you with original DIY templates and tons of royalty-free multimedia content to enhance your thumbnails. Still, if you own an established YouTube channel that requires much attention and investment, outsourcing this job to professional videographers might be a more preferable option for you. 
Key Elements to Consider 
Most people are typically preoccupied by the number of views and subscribers. So, those are the primary metrics most users are looking for when scrolling through their YouTube analytics. And while that's all is well and good, there are other things you need to be aware of. 
The best thumbnails are those that can give you the best click-through rates, which are very important for your overall YouTube channel's success. Keeping tabs on your click-through rate and watch time is critical for the popularity of your video content.
That's also the metric that YouTube is looking for to make sure the videos posted on the platform are actually informative and represent value to a wide range of viewers. Based on that, YouTube decides whether this or that channel or a content creator deserves to be rewarded. So, if you manage to succeed in creating quality content that will keep people on the platform and get the sufficient number of views and clicks, chances are good YouTube will generously reward you for your contribution.
And a huge step towards ensuring people are actually clicking on your videos is making sure your thumbnails are up to the par. When it comes to measuring your click-through rate on your thumbnails. The goal you want to aim for is at least 4%. Should your result be lower than this figure. You can always revisit your thumbnail and change it to your viewers' liking.
What Makes Thumbnails Click Worthy?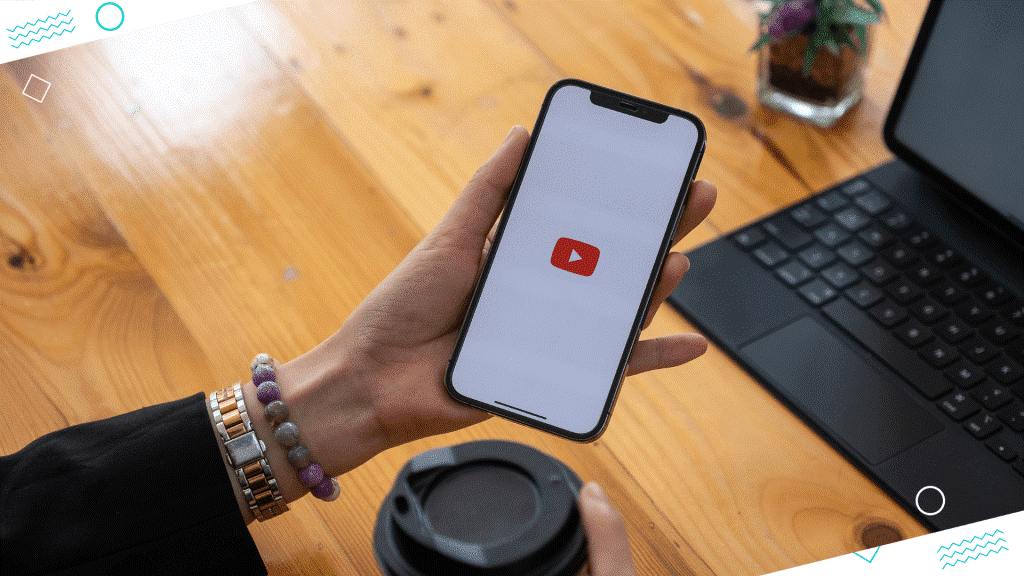 So, if you're ready to create your sunning thumbnail, consider the following recommendations. 
If you're creating video tutorials, how-tos, guides, reviews, etc., you might be better off having a big image of your subject on your thumbnail. Make sure to use high-quality images that are relevant to the content of your video. At the same time, you want to incorporate some 'signature' elements that will represent your channel. 
It's also a good idea to use your own photo as a central image and then add an eye-catching title or another image illustrating your content next to it. When it comes to your text, you want to make it as conspicuous as possible.
Make it big and also experiment:
Make sure you make it big and also experiment with font color to give your thumbnail an authentic look. 
Note that when you're putting words on your thumbnail, there's no need to introduce the entire title of your video right away. Instead, pick some effective words, phrases, or pictures that will serve as a call for action. 
Also, don't forget about creating an effective background that will complement your thumbnail and all the elements that appear on it. If you've chosen bright colors for your picture, graphic, or caption, consider placing it on top of a dark background. The color contrast is a great way to craft a thumbnail that will stand out from the crowd. The same logic applies to dark objects and bright backdrops.
Just like any picture that acts as a preview for the story you aim to unfold in front of your audience, thumbnails need to entice and hook your viewers. This is the reason why so many unscrupulous content makers tend to use the images of scantily-clad hot people. Also celebrities that have nothing to do with the subject of their videos.
Undoubtedly, disappointing your potential subscribers with cheap clickbait tricks is the last thing you need. So, what you want to use is a relevant thumbnail that will encourage your audience to watch the video. Also uncover some exciting secret hinted at in the preview. For example, you can use a provocative title lie 'Revamped my dad's rustic log cabin… Waiting for his reaction!' You may want to accompany your intriguing caption with fun images of yourself and possibly your dad. The key here is to deliver on what your hook promises. 
Hopefully, these recommendations will help you create scroll-stopping videos. But that will win you more subscribers and take your channel to the whole new level!