Marvel comics have been read by millions of people around the world, but we can't deny the fact that Manga is exceptional as well. You will be surprised to know that the first Japanese Manga comic was originated back in the 18th century but not until the 1900s people were getting hooked to its stories, plots, and unique writing styles.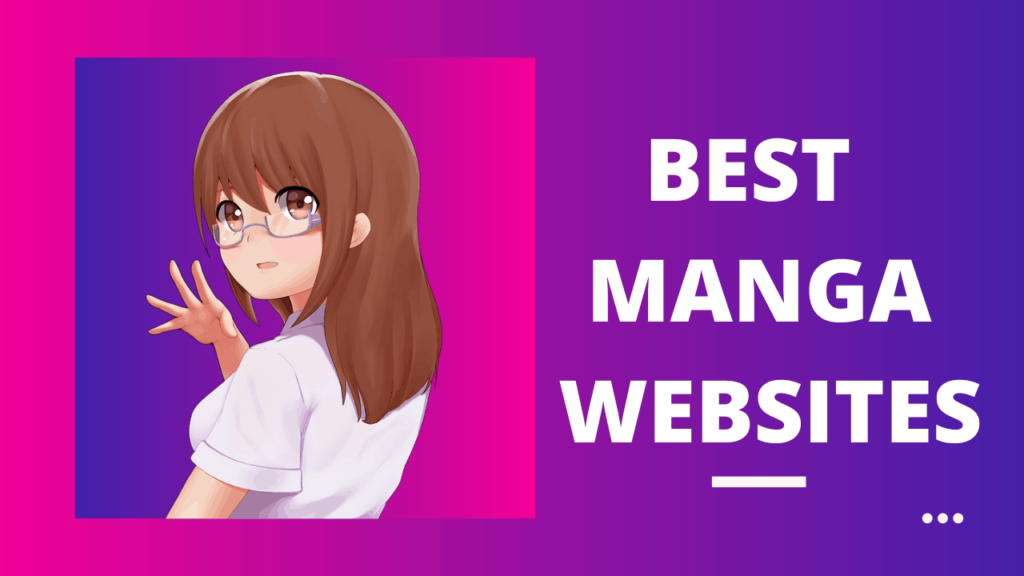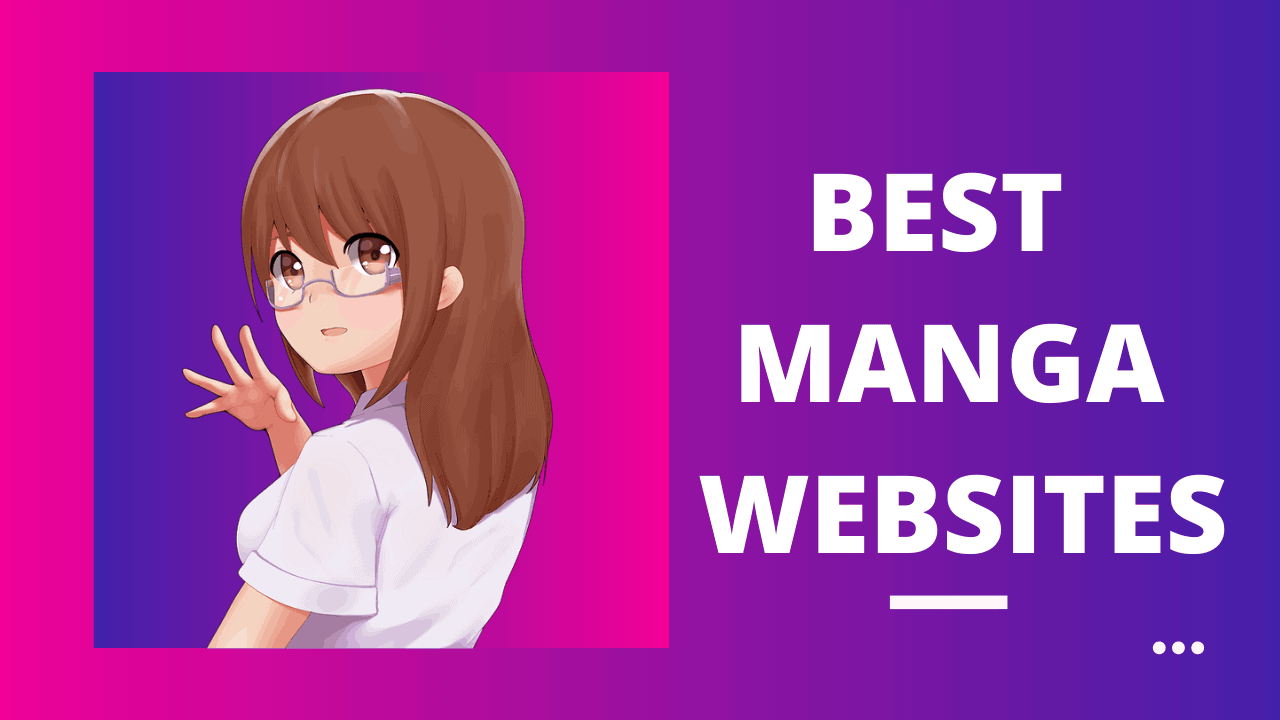 Nowadays, most people prefer watching Animes such as "Naruto" but there still some targeted audiences who prefer reading, also not all Manga serials have TV shows based on them and if you're not in Japan, there might be chances that Manga comics are not being published in your country. 
However, you don't have to worry about it, there's still lots of online platforms available to read your favorite Manga, and that's what we have tried to cover; here, we have mentioned 10 best Manga websites. Let's check them out. 
Read More: 8 Best Working LibGen Proxies in 2020 | Free Ebooks & Comics
Best Manga Websites – Free & Paid 
We have visited each of them and have reviewed what they have got to offer to their readers. 
1. Manga Fox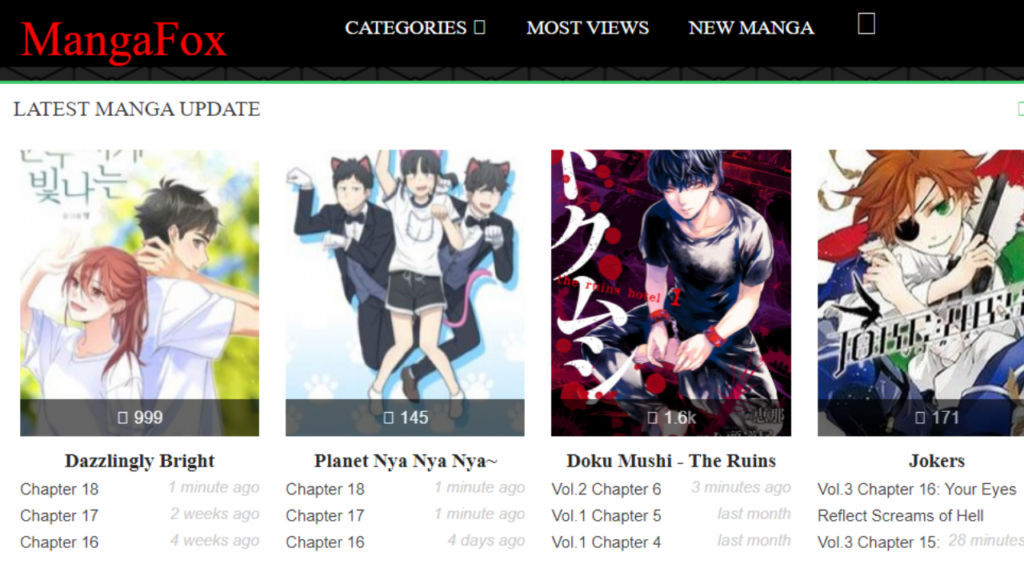 There is no doubt why you shouldn't visit and read your favorite comic at Manga Fox. They have got a huge collection of Manga comics, as far as we have searched they have over 10K different Manga available to read from over 30 categories such as romance, thriller, adventures, adult, Sci-Fi, etc. 
The homepage is completely filled with popular and latest manga, with all medium-sized thumbnails and names written below it. The site is completely free and there's no need to register an account to interact with a community of readers with the same interests. 
Visit Manga Fox
2. Crunchyroll 
Crunchyroll is one of the best Manga websites to read the latest Manga as soon as they're out in Japan. Their services are not limited to Manga only, you can even stream hundreds of animes and dramas as well.
Although they don't have numerous Manga titles as compared to animes, you'll love reading those limited comics. As they are offering all things under one roof, they will charge you $6.95 per month to continue the subscription, a 15 days trial is also available. 
Visit Crunchyroll
Also Check: How to Get Crunchyroll Guest Pass?
3. Manga Reader
Manga Reader is another great site to read free manga online. They have got quite a decent collection of Manga comics such as Naruto 700, The Gamer, Bleach 686, One Piece 984, etc. 
The site is easy to use, at the top you'll see a search bar, A-Z list, Latest Manga, as well as Hentai Games. If you don't like signing up and paying for reading Manga comics, then this site has everything you need. 
Visit Manga Reader
4. Book Walker 
Book Walker is one of the famous paid Manga services with a large collection of Manga Comics. They also have an Android app for those who prefer small screens. All of the books are digitally available and you can read them after purchasing. 
You can also filter different titles according to popularity or genres that are available. However, books or comics are on an average of $9 and their business model is much similar to Amazon Kindle. 
Visit Book Walker
5. Manga Here 
You'll probably get hooked with this great hub of Manga comics. As compared to its alternatives they have a simple website giving you a much smoother experience while reading your favorite books. 
They have hundreds of Manga serials in all genres, and you can access them through the web or Android apps. Most of the Manga is free to read but you can also shop premium comics along with Anime Products.
Visit Manga Here 
6. Manga Park 
Manga Park, another solid Manga website allows users to bookmark both their favorite manga series and track serials. You can also register a free account and search for hundreds of popular genres, like action, drama, horrors, comedy, high school, romance, etc.
The homepage is filled with popular Manga comics that have been recently updated, also they have a section for watching Animes as well. Go for it if you're looking for something like this. 
Visit Manga Park 
7. MyReadingManga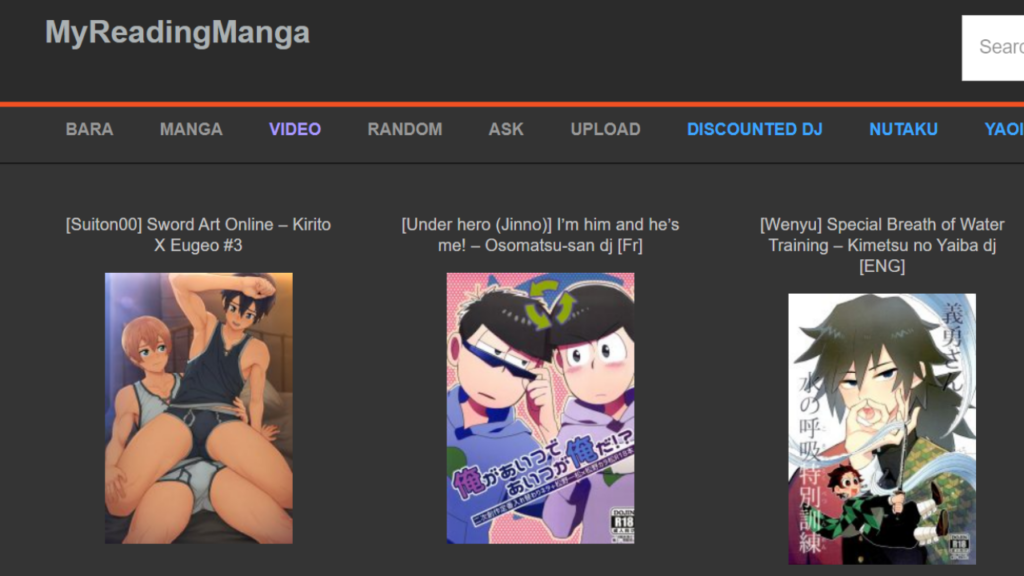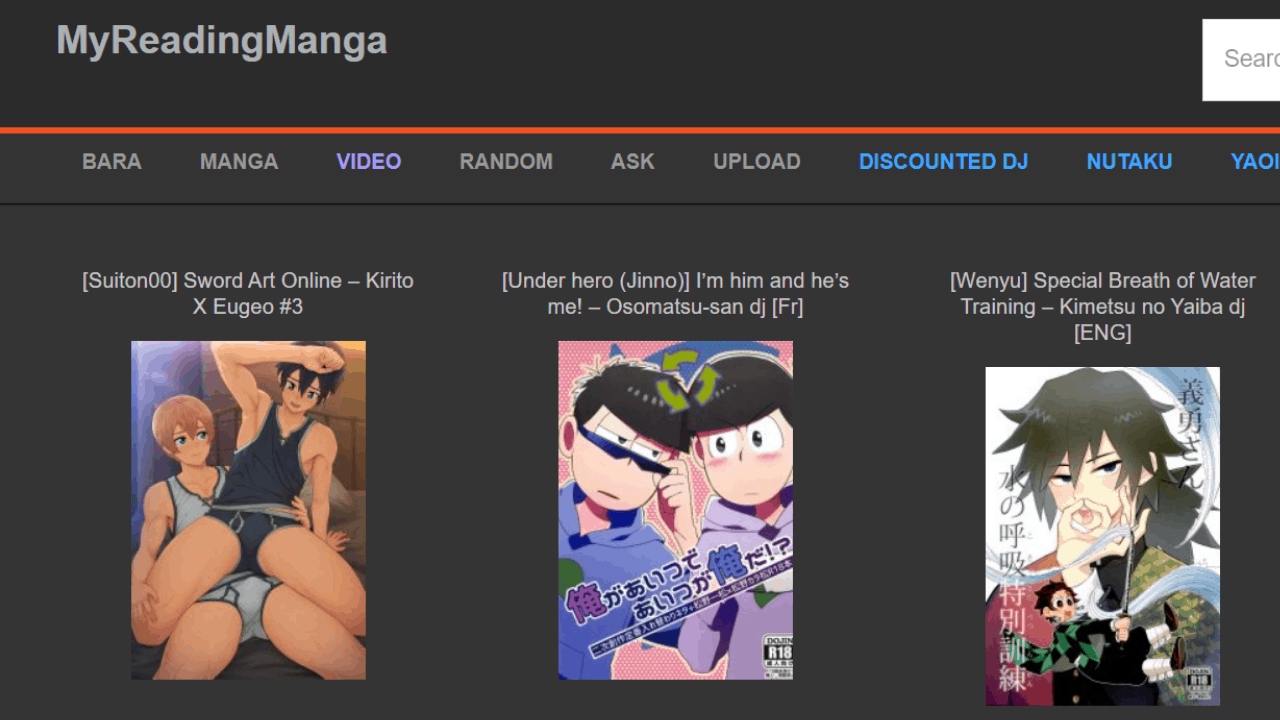 MyReadingManga is one of the best adult manga sites. You do not need to log in or register to read Manga Titles. However, we have noticed that the users cannot download the Manga titles here.
The latest Manga comics can be easily accessed through the homepage of the site. We haven't really mentioned any specific category of Manga earlier, but if you are looking for some adult content, then MyReadingManga is a perfect spot. 
Visit MyReadingManga
8. Mangastream
Mangastream is a very popular online manga website. Manga books that you want to read can be found here handily. The website is very straightforward when it comes to finding popular and trending comics. They have over 100 genres to choose from. 
Free Manga comics like Naruto, Bleach, One Piece, Hunter x Hunter and many others can be easily read online. The latest Manga series with all-new chapters are being updated on a daily basis. 
Visit Mangastream 
9. Kissmanga
Kissmanga is one of the best Manga websites with over 1000s of different comics. The site has been up for years now and already made a community of users as well. Manga Comics are daily updated so that no new manga is missed. 
The site also has some unique features such as manga lists, other comic lists, the user forum option report. You can also watch anime online when you are not in the mood of reading books. To use the full features of the site, you may want to register an account. 
Visit Kissmanga
10. Mangatown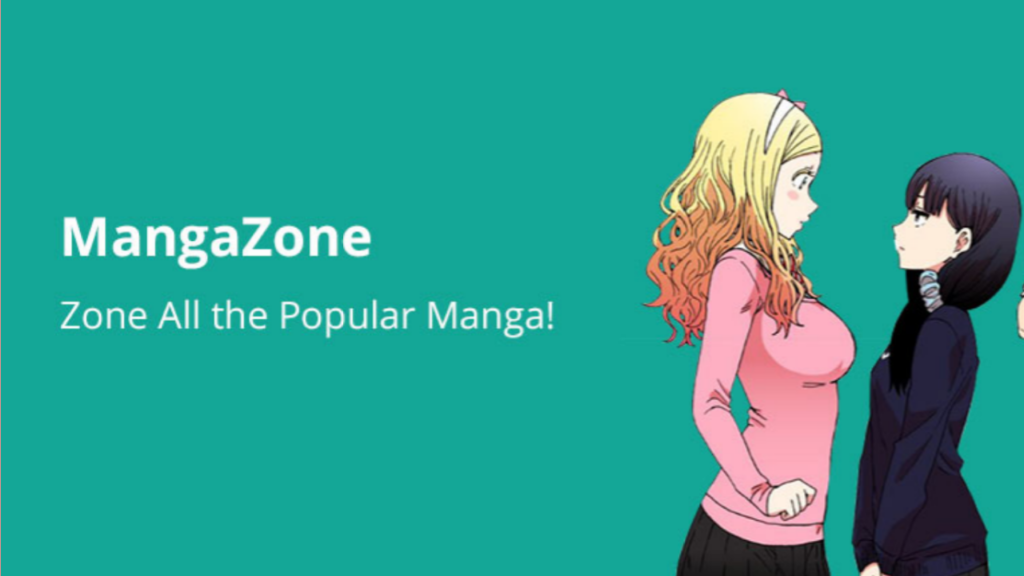 It's possible to go through a large category of Manga books at the place and this tool is absolutely free to use. Mangatown is also available with the Manga directory which consists of a huge collection of comics. You can also interact with other readers by joining the Facebook page. 
Manga can be searched here according to the themes and genres such as action, entertainment, adult, adventure, romance, vampires, thriller, horror, and much more. Android App is also available for a satisfactory mobile reading experience. 
Visit Mangatown 
Conclusion
So, these are the best Manga websites to read your favorite manga comic books online. All of the sites mentioned have a good number of free books to read, however, some need paid subscriptions in order to download premium comics, while few require you to create an account. 
So, did it help you?