With the increasing trend of digital marketing, many marketers recently are opting for video marketing. Businesses today are much more confident about being present online and promote their product or services online.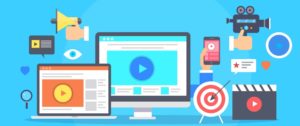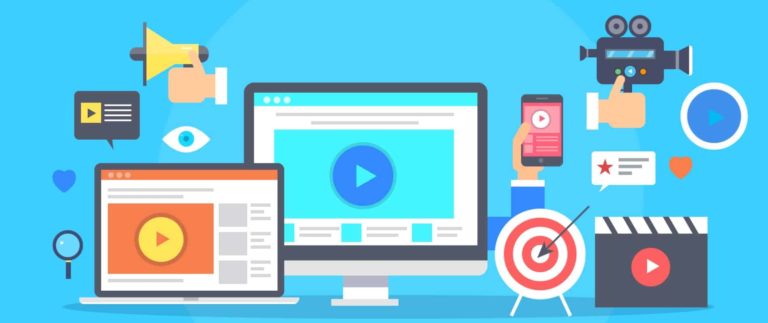 Promoting a business online through video presentation has proved to be a powerful marketing strategy. Video marketing is a creative and engaging way to promote any product or service online.
The presence of YouTube and social media has brought this new trend of video marketing recently. All the social media and YouTube users prefer to watch videos that are displayed in their feed.
More on: Become A Successful Youtuber Starting From Zero (0 Subscriber)
Today large numbers of businesses are doing marketing campaigns by uploading their promotional videos on these platforms. But there are some specific guidelines through which you can perform a successful video marketing campaign online.
Best Tips for Creating Great Marketing Videos
The following are the best tips for creating some great promotional videos for your business marketing.
1. Prepare a good Intro for the video
The first few seconds of the video are most important to create a perfect promotional video. The intro part of the video should consist of concise information about your product/service. The intro part will decide whether your viewers will watch the video till the end or not. Creating a hook and thumbnail will be beneficial too.
2. Focus on storytelling
Videos or adverts which have a good story, are highly engaging with their viewers. YouTube and social media have an audience that loves to watch videos that are connective to them emotionally. Such an audience will ignore just a basic sales video. Instead of creating a sales video, focus on creating a good story that will add more value to the video. Through the story, make your audience know about your business and services that you offer effectively. There are many online video maker software to help you make videos, like InVideo, WeVideo, Spark Adobe, etc.
3. Give a worthy Title
A good title of your video will always grab the attention of the audience. The title should be related to the content of your video. It is also better to add keywords in the title so that the video will appear in the first place. Try to keep the title short and simple.
4. Considering the target audience
Based on the services that you are providing, you should keep a list of the target audience in hand while creating the video. Demographics studies are best for choosing target audiences, and they are available online. Make sure you keep the post of the video open to all public on the social media platform.
5. Search Engine Optimization (SEO)
Search engine optimization or SEO is a powerful digital marketing tool that can help your video marketing. Most of the searches are done on the search engine. So it is necessary to optimize the content of your video before posting it publically.
6. Make a video with both sound and no sound option
Most of the videos that are posted on social media platforms start with no sound on the device. Viewers may likely watch some part of your video in no sound mode. So it is crucial to create a video that looks the same interesting as in no sound mode. If the video is being played in silent mode, it should look attractive to the viewers. You can use a free slideshow maker for making videos comprising pictures, access it by clicking here. There are online services like- Animoto, Clideo, etc.
7. Add music to videos
Music is a dynamic tool that can be used in video marketing. Use music that will suit your video content and engage its viewers too. Music also adds emotion to your video, which will help to get connected easily with the audience. You can add music in bits or while playing the whole video.
8. Focusing on video quality
The video, which is created in good quality, will always increase its viewers over time. Your video should be shot with a good camera and using good light conditions. The video resolution should be clear. Make sure that you arrange music, effects, and content in a specific manner.
9. Include URL and Call to Action (CTA) in the video
Including the URL of your website in the video description, will help viewers to find you easily. Or you can pop-up the URL in the video. A call to action is another efficient tool for marketing. Call to action includes subscribing to the video channel, commenting on the video, sharing with others, following, and like the page and video. Make sure you place CTA in the video carefully by not disrupting it with video content.
10. Educate viewers
Educating viewers means you have to inform them about your business and services that you offer them. To do this, you can add a short tutorial video in which you can provide viewers with information and guidelines. In this way, your viewers will learn about your business conveniently.
11. Keeping videos short and humorous
A little humor in your video will make it more interesting to watch for all age group audiences. Your marketing videos don't need only to have a corporate tone. You can add some humor where necessary in the video. Viewers will love to watch your video again and again, and also they will share further. The next thing is to keep the content of the video in brief. Social media users don't spend much time watching just one video. So it is necessary to keep your video short.
12. Promote your marketing video
Now, this is the primary concern when you are on a video marketing campaign. You have to make sure that your video goes viral. To do so, you have to post them at the right times and inform the viewers about it. Share a glimpse of that video on Facebook and Instagram stories.
13. Ask your viewers some questions
Feedbacks are vital when you are promoting your services. You can add questions in the comment section and ask viewers to answer these questions. You will get a clear picture of your video by doing this questionnaire session with viewers.
14. Include customer reviews
Including customer reviews about your product/services in the video will be an advantage. Viewers who watch your videos will feel more confident about your business when they go through these customer reviews.
We hope these tips helped you make a better strategy for your business; with this digital age, leverage it to your advantage and utilize it to its full potential.