We have came again with best Meme Creator apps for android which is trending in social media sites. Why still waiting check out the best application which suits you. Most of the app are tested personally works good and absolutely free.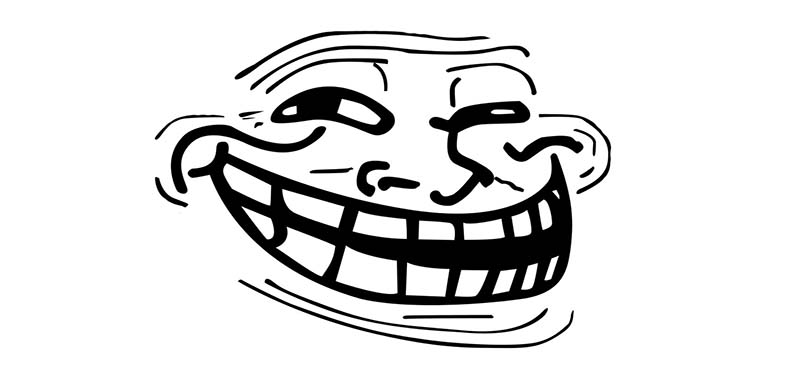 Memes or funny pictures are edited and added with simple writing to be jokes and funny into social media trends, such as Facebook or twitter. Funny meme became famous and booming started from sites – humor sites works of the nation's children. The site is available in hundreds or even thousands of funny memes that can be joked every day.
---
Also Read: 
---
7 Best Meme Creator Apps For Android Funny and Unique
In addition to viewing memes on Social Sites you can create your own meme characters that you like. No need to use a PC or Laptop, no need to use sophisticated photo editing applications. Only with Android Smartphone you can create funny and unique meme as you like. A variety of meme creator apps are available in Google Play Store, along with the optional apps to create funny memes.
1. GATM Meme Generator
The first meme creating application that could be an option called GATM Meme Generator. This one meme application includes many applications downloaded by android users, the article of this one entry in the top most downloaded applications. GATM Meme Generator provides thousands of meme images that are ready to be used and stay coupled with funny text. Can also create meme with photo of your own choice in GATM.
Download GATM Meme Generator 
2. Meme Generator Free
The next meme creating application is claim from ZomboDroid Team named Meme Generator Free. Meme Generator provides more than 600 high resolution images ready to be used as a funny meme. All the images can be used directly and don't need to download one by one. With the Meme Generator meme characters created will not feel bored because the image will always be updated every day. In addition, the font characters available are also quite a lot and not boring. You can also share memes through social media like Facebook, Twitter, Instagram, WhatsApp, Google+, and more. Yes, download the meme application through Google Play.
Free Meme Generator Via Google Play Store
3. Meme Creator
Meme Creator provides 600 ready-made images of your version memes. There are 20 free fonts you can use to create funny text memes. In addition, you can also apply custom color on the text as you wish. Create a meme character with your own photos available in the Photo gallery. Do not forget, share creativity in creating memes via Facebook and Whatsapp.
Meme Creator Via Google Play Store
4. Meme Builder
Meme Builder is meme creator apps that has a simple and easy-to-use interface. Create your own creativity in creating memes with your own photos or through photos of friends on Google+. Also the latest and most popular meme templates that you can use. Bored with white, customize the text to make it look more colorful. Share creativity with memes through Facebook, Google +, and Instagram.
Meme Builder Via Google Play Store
5. Meme Me
Meme Me is a android application from Cilberto that has a simple look. Enjoy the full features provided by Meme Me to create the most hilarious meme acts. There are 200 meme templates that are ready to use and do not have to browse in taking pictures. If the meme template is still lacking you can use your own image in the Gallery. In addition, you can also change the Size, Color, and Style fonts as you like. Meme Me can Be downloaded for free through Google Play.
6. Photo Editor by Aviary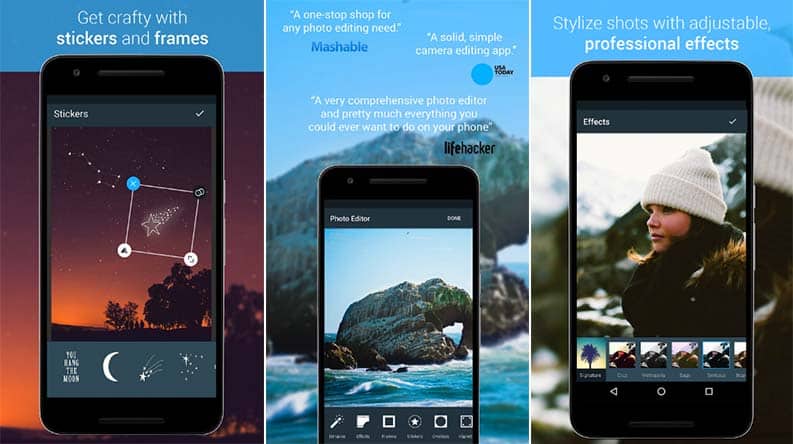 Actually Photo Editor by Aviary is a android application that is used to edit photos. However, it is also available with a meme feature that you can use. When compared with other meme applications, Aviary is more cool in creating memes because it can add beautiful effects to photos.
Photo Editor by Aviary Via Google Play Store
---
Also Read: 15 Best Root Applications For Android 2017
---
7. Adobe Photoshop Express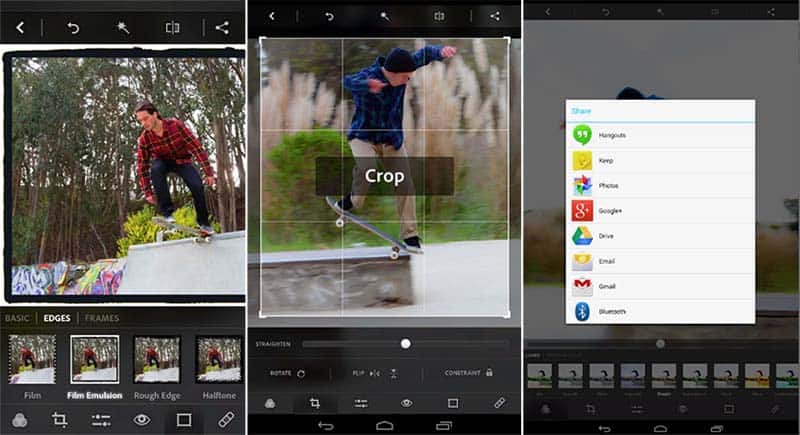 The last app I can recommend in creating a meme is Photoshop Express. In addition to photo editing. Photoshop Express can be used to create memes because of the available text feature that allows for you to add posts on the photo. Excellent feature of Photoshop Express is the image quality is much better and will not break when in-store or in share. Interested to try, download through Google Play for free.
Photoshop Express Via Google Play Store
Only with your android smartphone can devote your funny meme and hilarious. However, in creating memes you should not harass, insult, insult, or vilify other people so that later no problem. Use the above app as a funny app – funny and cheer up a lot of people. Good luck and keep working!