Fonts are the most important part that we often see on smartphones. Every time we type or read we will face the different fonts on our smartphone. And hence I will provide some Best Font Changer Apps for Android with Root and Without Root support.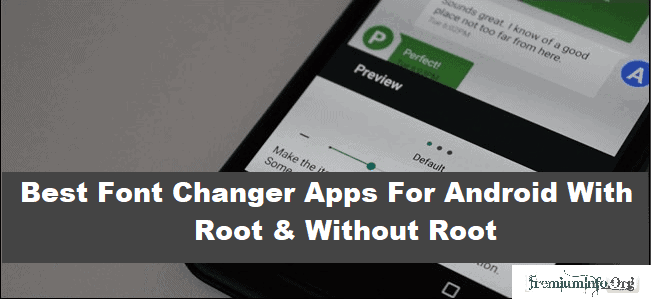 Smartphones Android circulating in the market until now has a feature of a different font, that can be directly changed or there is also a need for root access to change it. Font changing the app in Android is generally a standard, no unique characteristics and this makes the user feel bored and we really wanna change the look.
The default fonts on the Android smartphone, like Samsung, Lenovo, Asus, Xiomi, LG, HTC, or others have different fonts and styles but usually, most of the fonts are default Android font.
Also Check: How to Download Paid Apps On Playstore for Free After Root and Without root
Best Font Changer Apps For Android Smartphone
On this occasion, I will review Best Font Changer Apps On Android Without Root And With Root. There are many font applications that you can use for free. Take a quick look at the font changing app below.
1. iFont
Price: Free
Root required: No (Samsung only)
iFont is one of the most popular and most downloaded font changer app for Android. And yes it packs some amazing features and allows the user to change the font without any root permissions.
It's very easy to use and you can choose fonts from a wide variety of collections and the developers maintain regular updates. Also, the features it offers are one of the best, you can change the colour and size of the font and also you can backup the original font in case any problem occurs.
Note: If you see "font not supported" you may need to root your device.
Highlights:
Change font in Samsung Galaxy s7,s8,s9 without need to reboot and no root required.
HTC, Sony, Motorola smartphones need to be rooted to change the font.
Automatic font backup is available.
Very easy to change the font anytime.
Download iFont
2. HiFont
Price: Free
Root required: No (Samsung only)
Don't get confused between iFont and HiFont, but hey HiFont is also one of the best font changer app for android. It has huge support from android smartphone to tablets.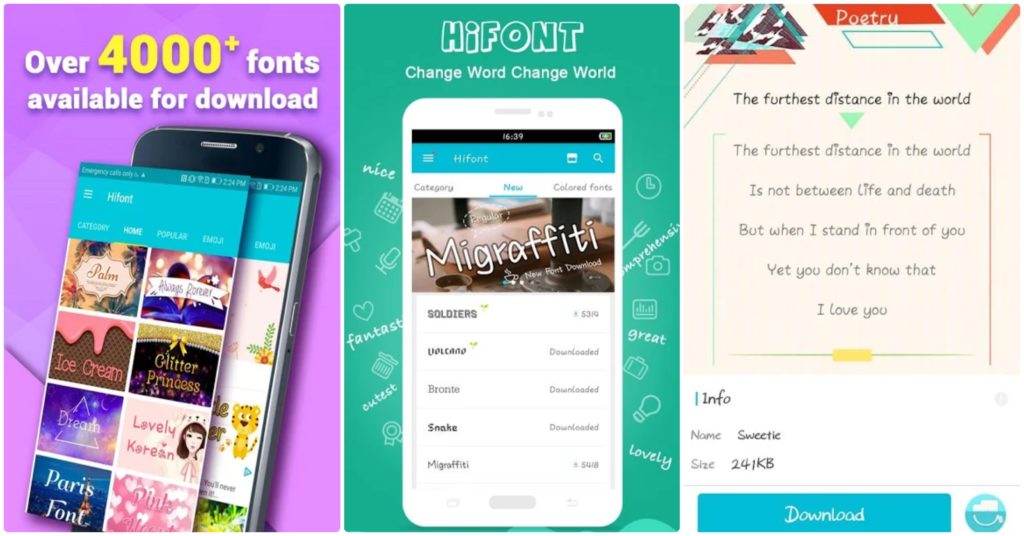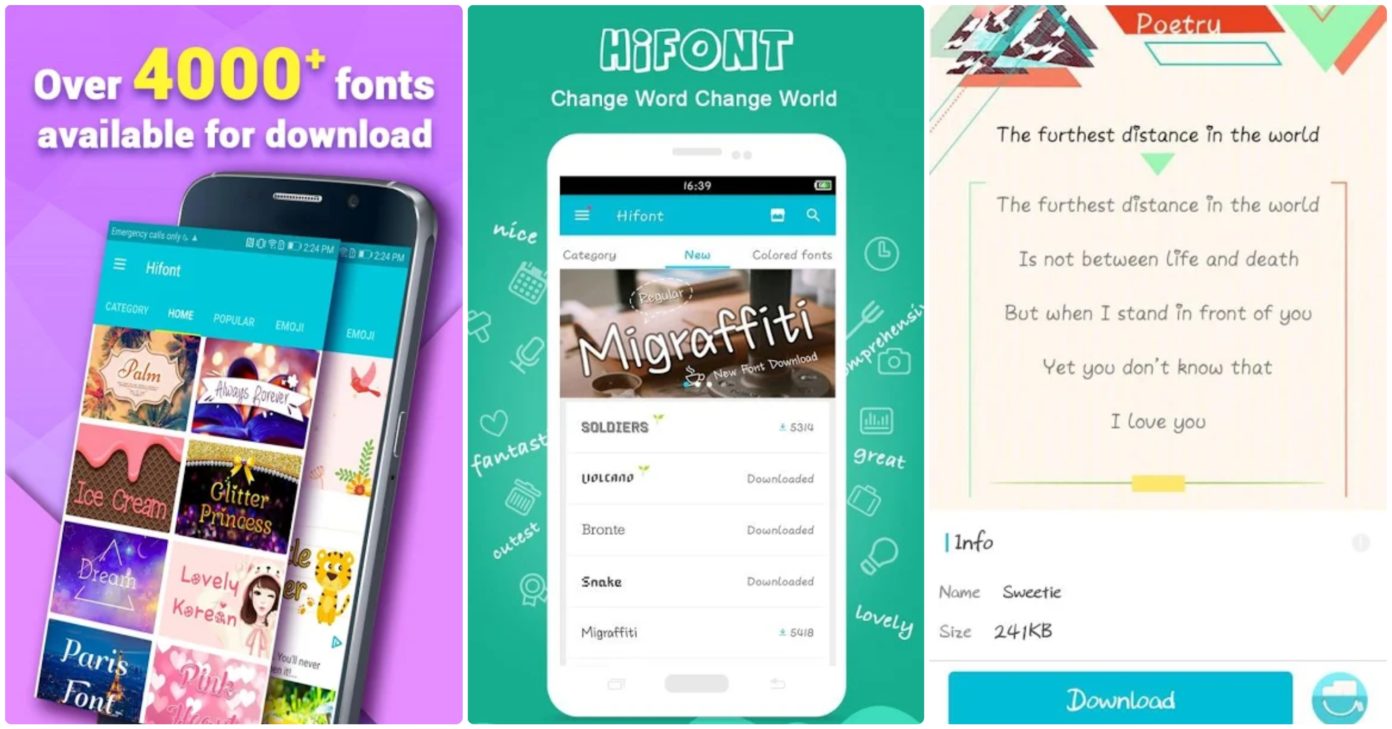 There are tons of cool free fonts available to be installed on your android device. You can customize the font as you like and also the fonts available in this app are unique and stylish.
Also, you can create your own custom font and use it on your android device without the need to root your device. Other than some Samsung devices this app requires root permission.
Highlights:
Create your own fonts and use them on your android device.
Cool emojis and smileys are included.
Root required for all devices except Samsung devices.
Also Read: Easy Ways to Change Variations and Change Font in Whatsapp
3. Stylish Fonts
Price: Free
Downloads: 10M+
As the name suggests the fonts available in this app makes your android device more attractive. Also, this app provides hundreds of free fonts with a wide variety of cool, unique, and beautiful fonts.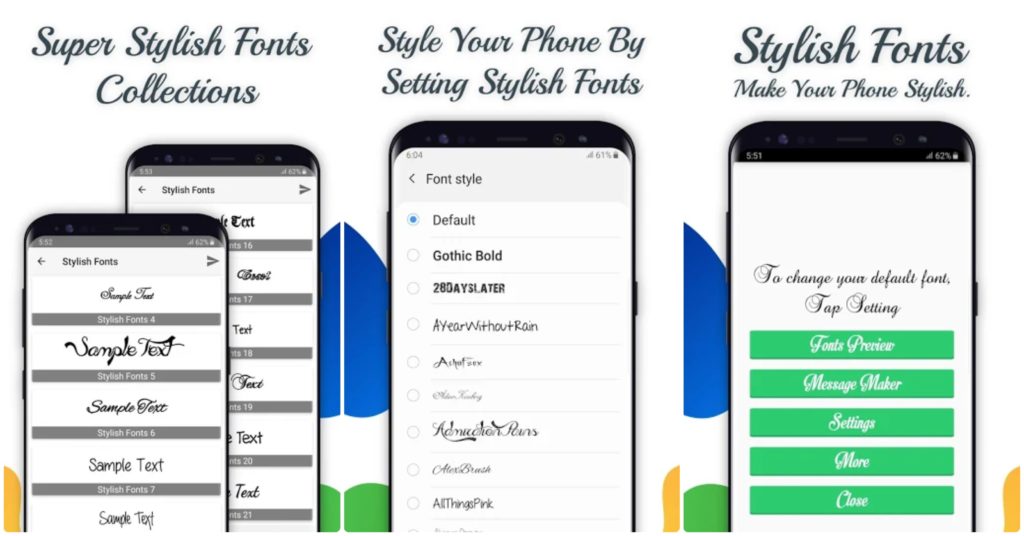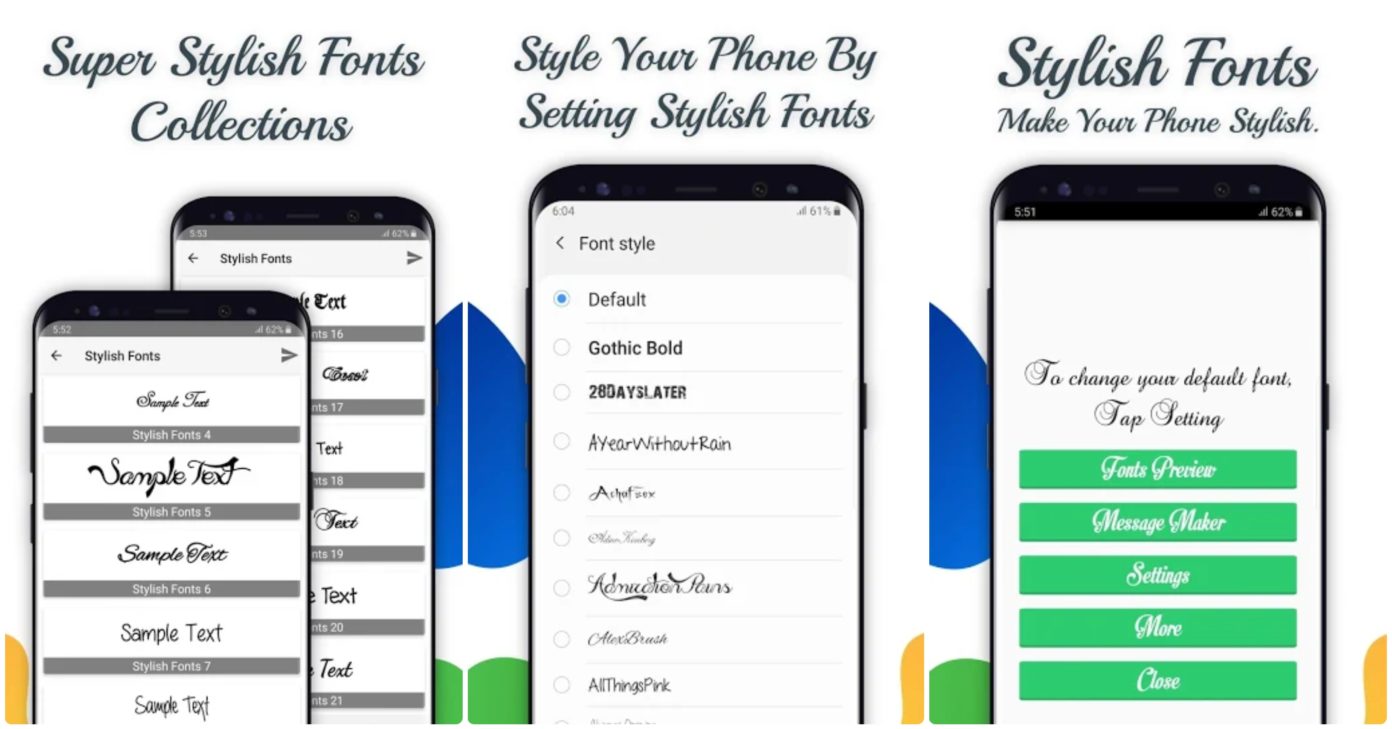 Stylish Fonts is the best Android font changer application you can use for free. It has full support on Samsung phones including Galaxy S3, S4, Note 2, Note 3, and others (without Root). For other Android phones such as HTC, Motorola, Lenovo, Huawei and other mobile phones require Root access to install this application.
4. FlipFont
Price: Free
Downloads: 10M+
The coolest feature about this app is that it has 6 exclusive packs of pencil fonts that will only available in this app.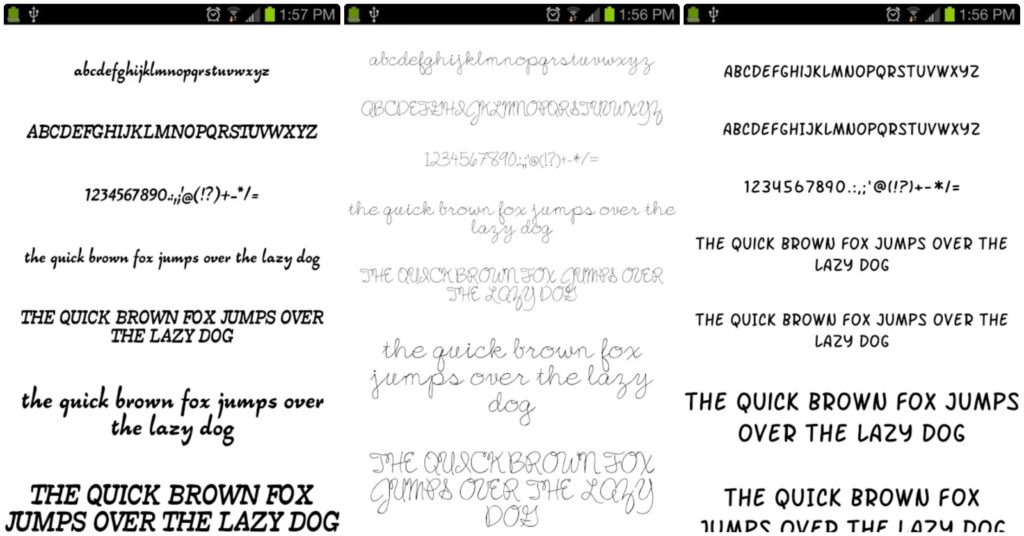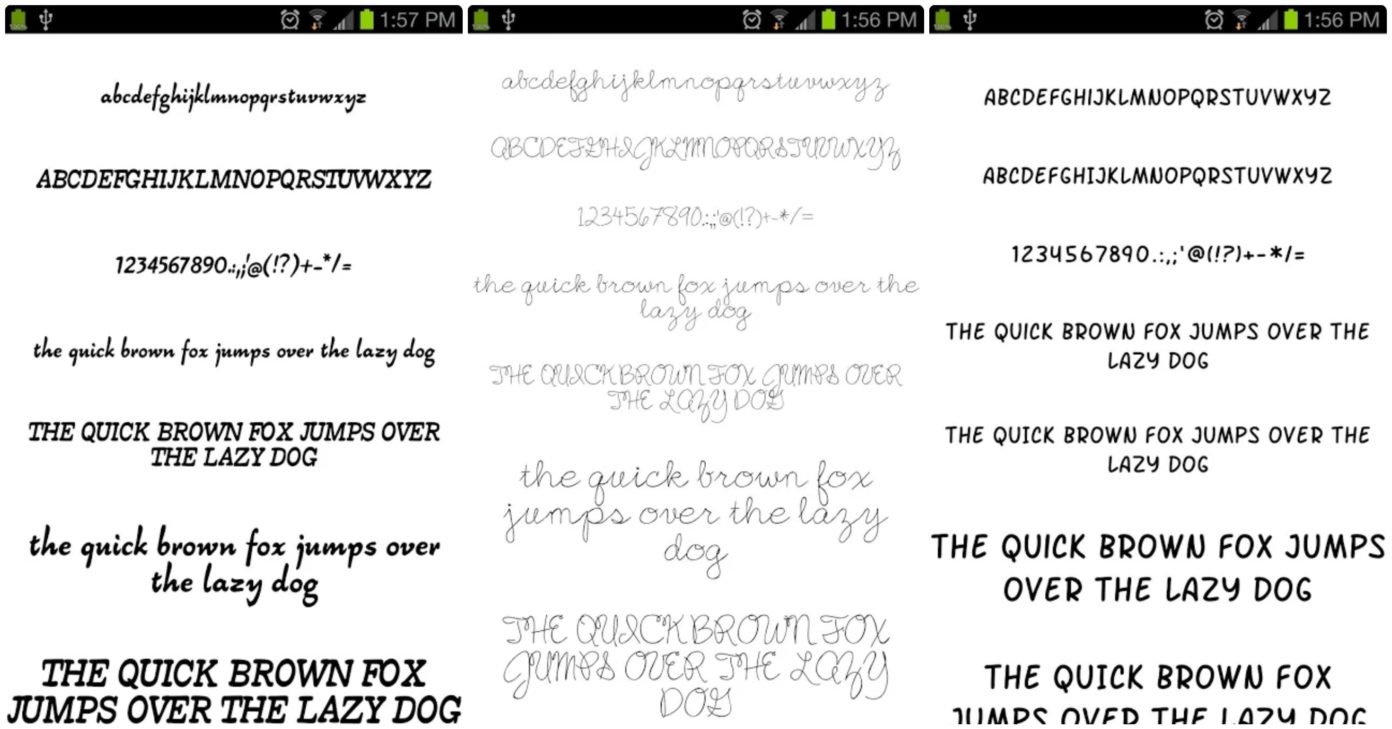 Also, this app is specifically designed for Samsung Galaxy users since many Samsung devices are supported without root. And the user experience is great because so far I had no issues with this app using it on my Samsung S8.
Highlights:
Works on all Samsung Galaxy phones.
Exclusive 6 packs of Pencil Font.
Very minimalistic and free to use.
5. Romance Font for FlipFont
Price: Free
Downloads: 10M+
Another great font compatible with FlipFont. You can use this app as a plugin for your FlipFont or you can just use it via settings if your smartphone supports it.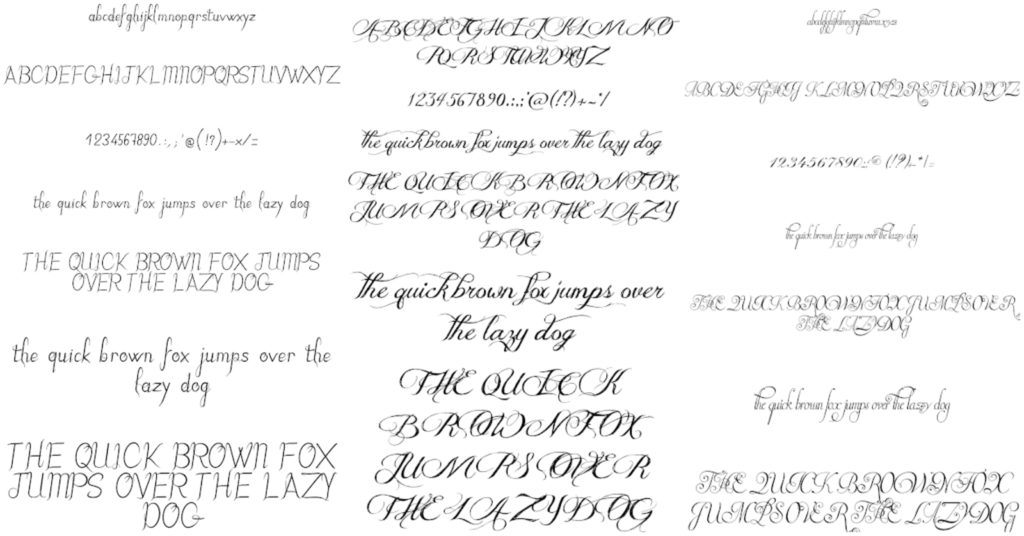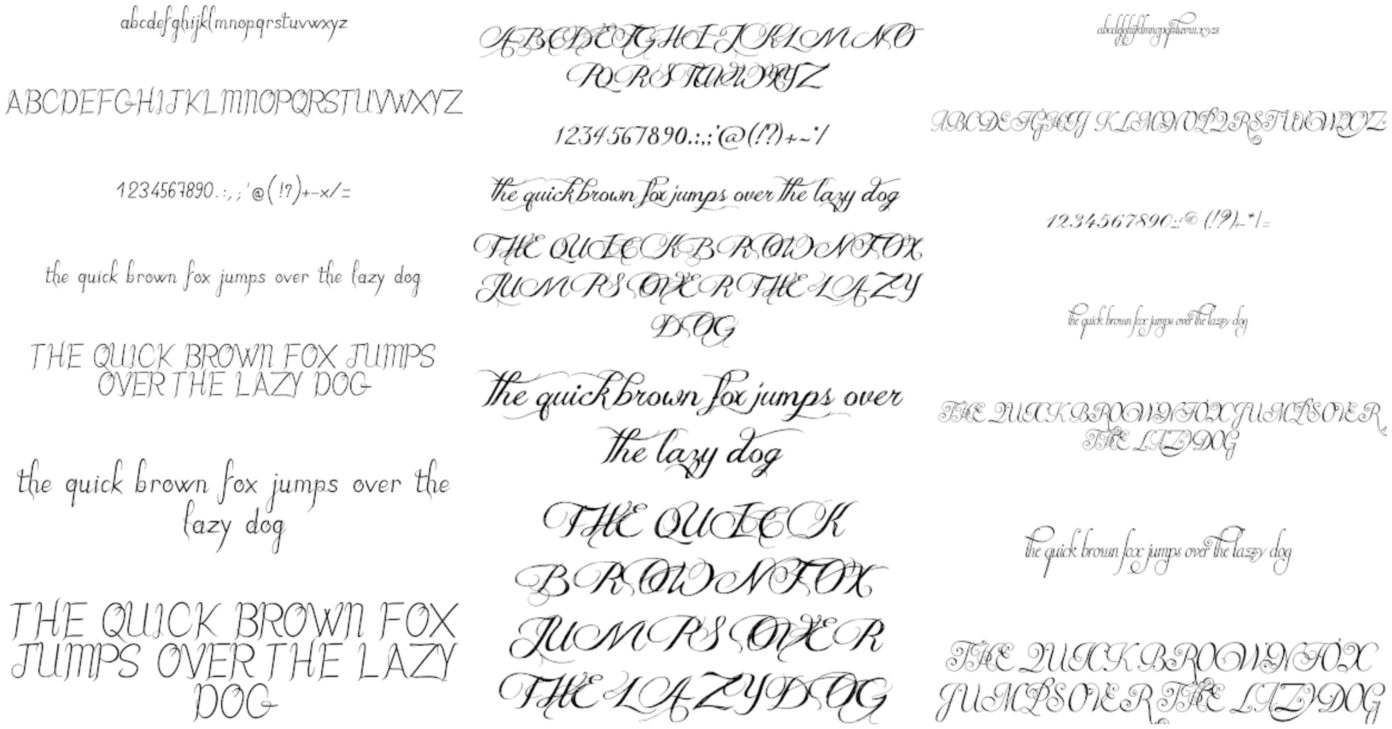 To change fonts on your Samsung Galaxy device, navigate to the display settings in your device's system settings. In the display settings, you can change the font style to any of these 50 Romance fonts for Android.
This app will not work on developer devices, such as the Galaxy Nexus or AOSP Galaxy S4 Google Edition, because it does not have the FlipFont program. Please verify that your phone can change its font. Look for the font style option in the display or screen display section of your device settings.
Does not require rootpermission to change the font, nor will it require you to restartyour phone.
Highlights
No root and restart required.
Contains less intensive ads.
Best Romance fonts are available in various types.
Also Read:
6. Font Changer
Price: Free
Downloads: 1M+
Root required: No
As the name suggests, Font Changer replaces existing font on your android device to make pleasing to eyes. Also, this app provides more than 60+ unique and cool fonts that you can actually install for free.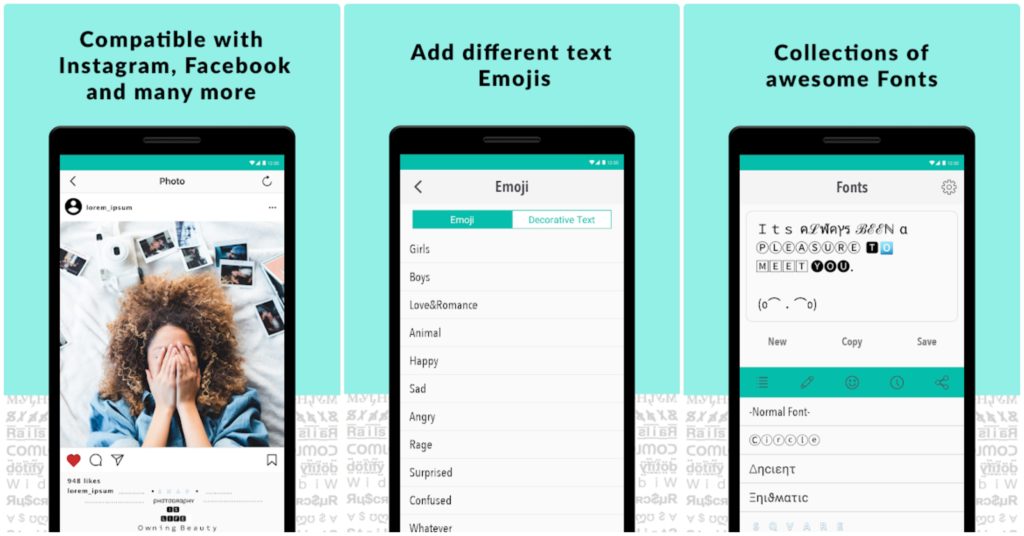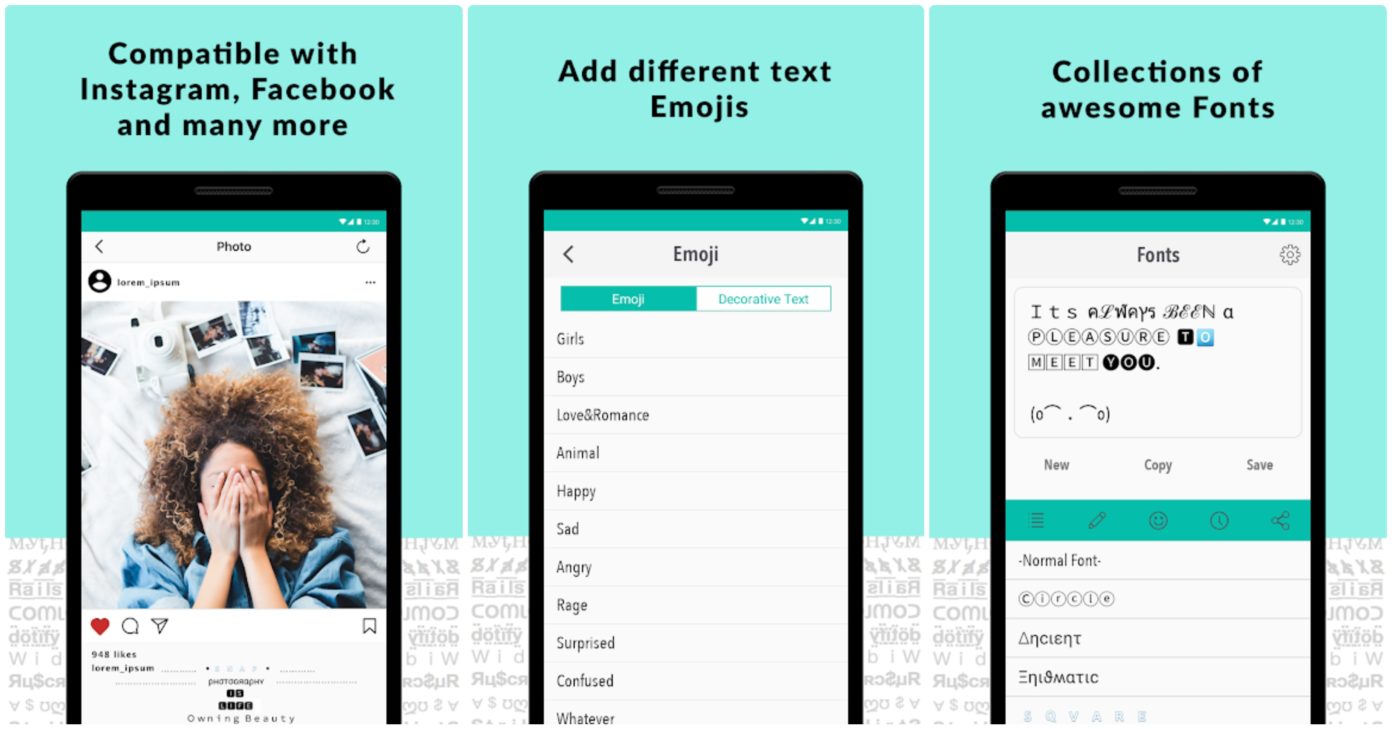 And the coolest feature of this app is it doesn't require any root permissions to install the font on your android device. You can install any font without hassle. In addition, you can also convert text from Indonesia to a more unique and funny form.
Highlights
Custom fonts can be created.
Supports in many apps like Instagram etc.
You can also add different text emojis to your characters.
7. FontFix
So far FontFix has the best user interface and experience on their app. It's very simple and literally, anyone can change the font on their android device.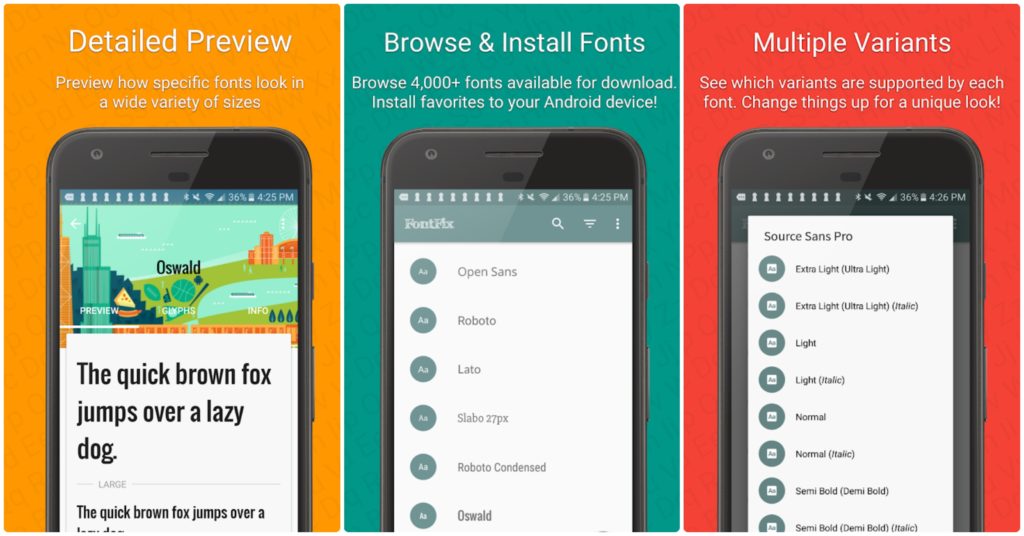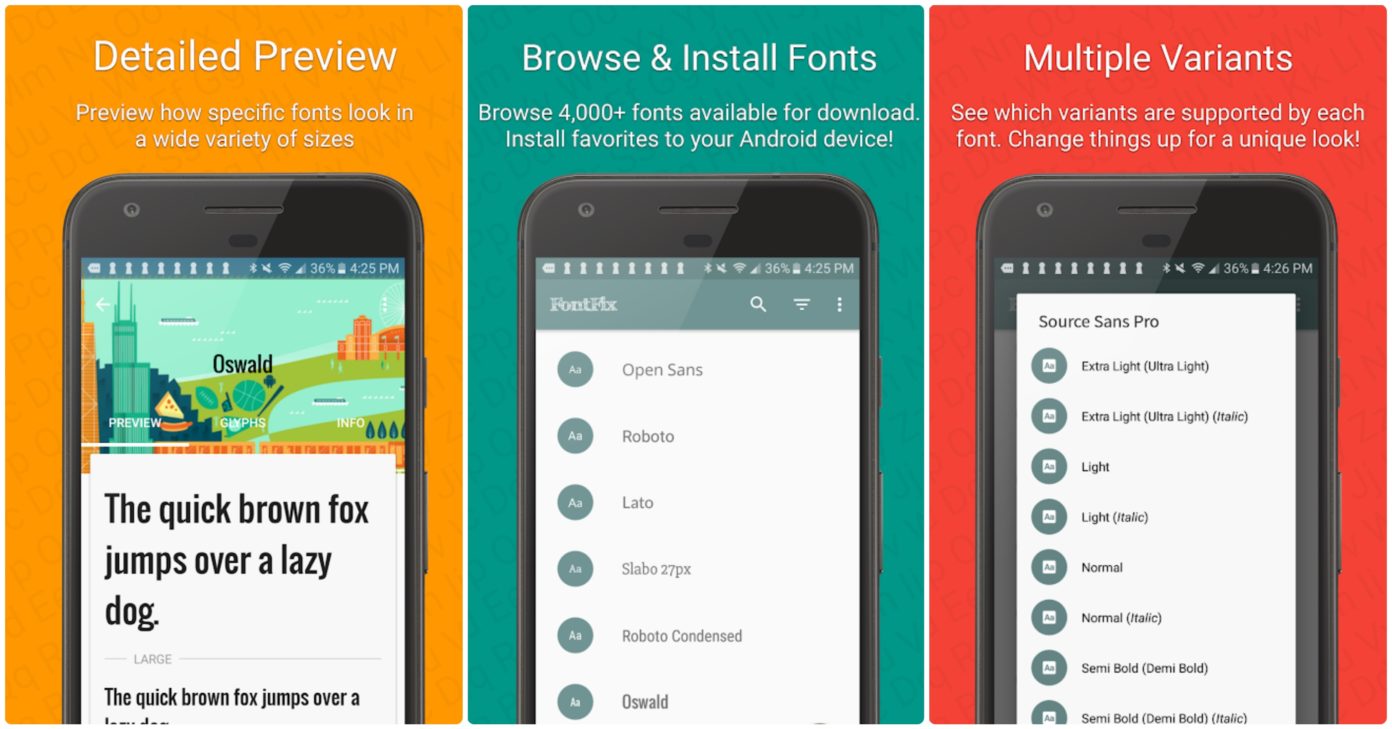 FontFix provides almost over 4300 fonts and keeps updating daily so that you can enhance your android look more pleasing to the user. Also, this app supports both root or non-rooted android devices.
Another coolest feature is that you can preview the font before installing and without worrying about restarting every time you wanna preview.
Highlights
Over 4300+ fonts are available.
Easy preview without restarting your device.
Automatically backs up the default font in case anything goes wrong.
Download FontFix
Some Honourable Font Changer Apps for Android
Fontster(requires root)
System Font Changer (Paid app)
Final Thoughts
That's a brief review of Some of The Best And Free Font changer apps for Android Without Root, I hope this article might help you find the font you love. All the above applications are officially available in playstore and the download links are given accordingly.