Many people out there including me have faced the issue where you forgot the PIN or accidentally locked your Android device, right? Well, then here comes the Android Multi Tools that allows Android users to easily Bypass or Unlock any PIN, Face, Fingerprint or Gesture Locks.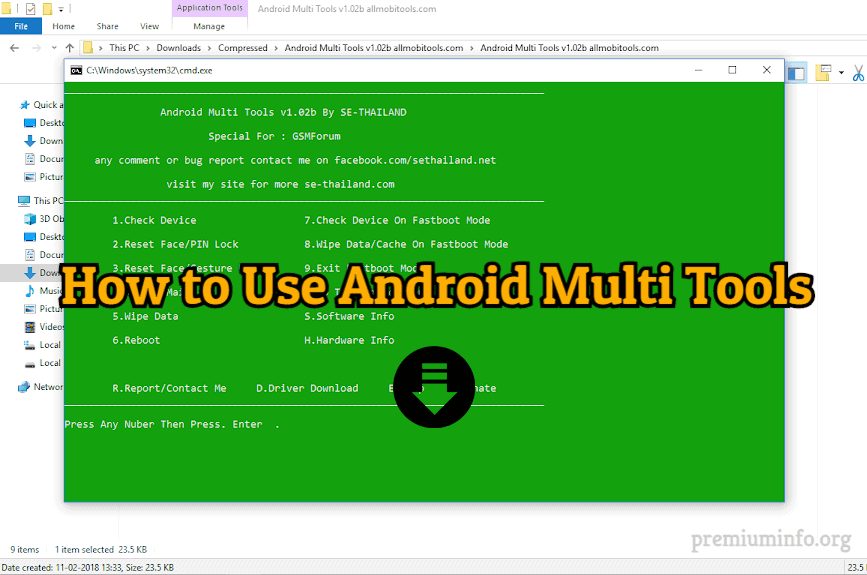 Today Android is available on almost 2.5 Billion devices and many people are still forgetting their pattern lock or pin lock and want to do a quick reset. But resetting the Android device is not that easy since 2015 (Lollipop) because of Google's concern about the Android's security.
But surprisingly Android Multi Tools lets the user to easily reset any kind of security lock and also many additional features like check device, wipe data, hardware info etc. It's basically like all in one unlock tool for Android.
Also Read: Top 7 Sites to Download Custom ROMs for Android Devices
Bypass any PIN/Face/Fingerprint Lock on Android Easily
Features of Android Multi Tools
Bypass or Reset PIN/Face Lock
Reset Face/Gesture Lock
Reset Gmail
Wipe Data/Cache
Software & Hardware Info
Requirements
Latest Android Multi Tools
Any computer with Windows 7,8,8.1,10
Android Device (want to do a reset)
A USB cable to connect the Android device to PC
15 Seconds ADB Installer (Android drivers)
Internet connection (optional)
How to Install & Use Android Multi Tools
Now create a folder named "adb" on the Local Disk (C:).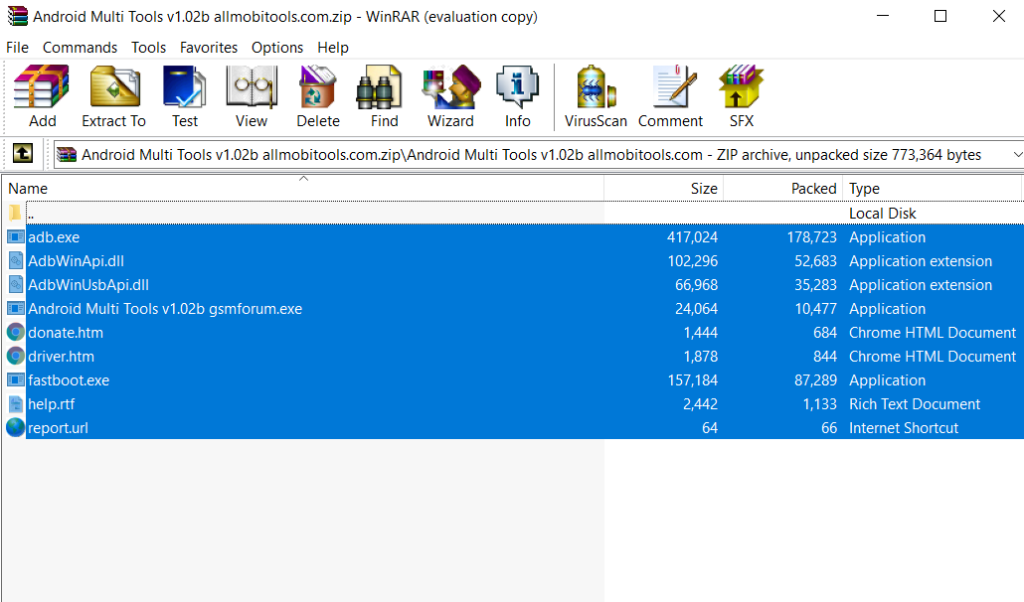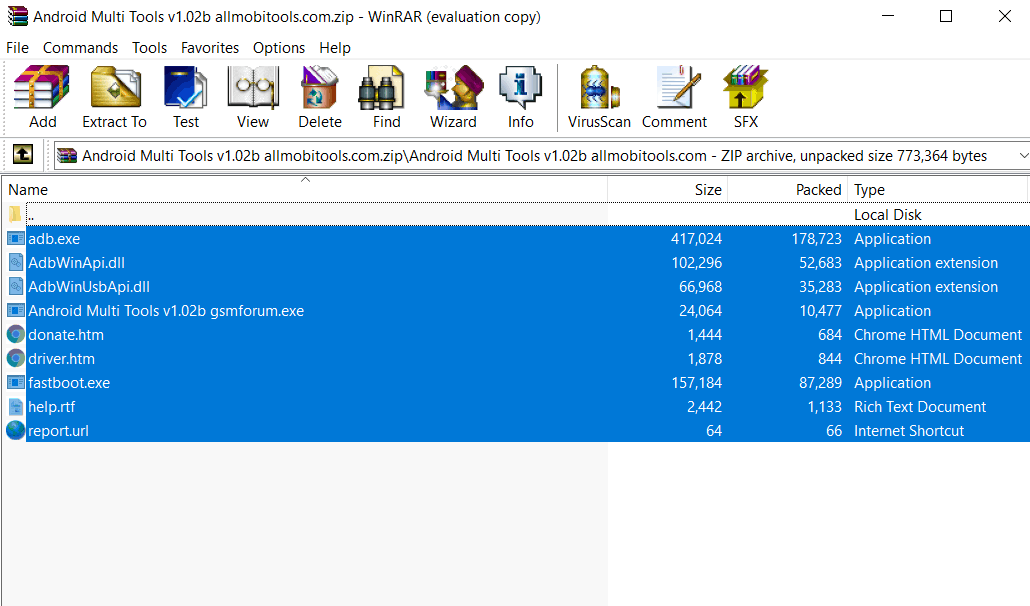 Extract all the files from the Android Multi Tools zip to the adb folder.
Now coming back to the phone, you need to turn on USB Debugging under Developer Options on your Android device. (If you don't see Developer options in Settings, then go to About phone and tap Build number 7 Times)
Put the phone to Fastboot mode by pressing Volume Up and Power button at the same time. (this may vary depending on manufacturers) and connect the device to the computer using the USB cable.
Back to PC, download the 15 Seconds ADB Installer and open it.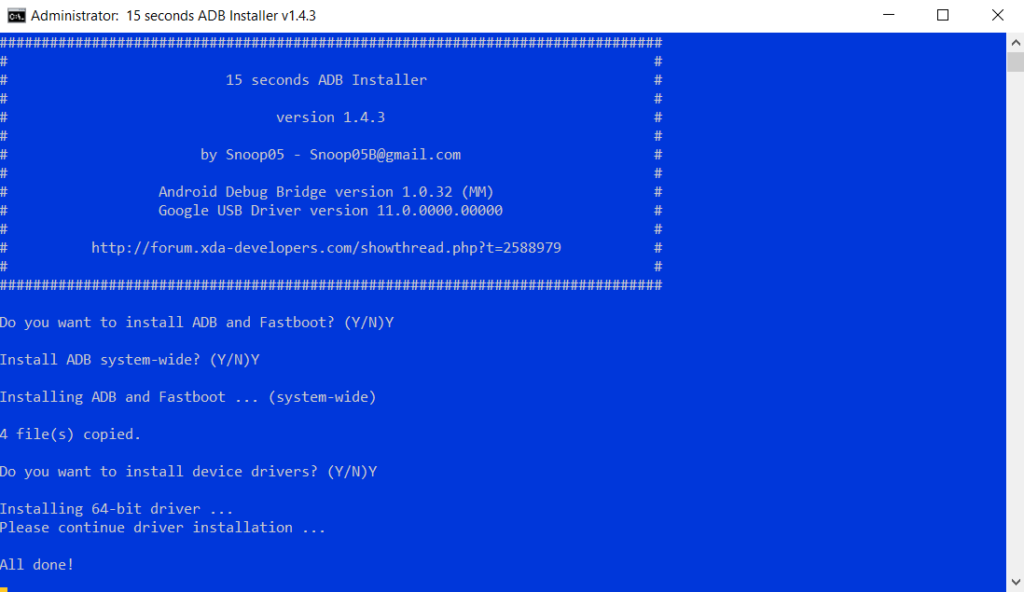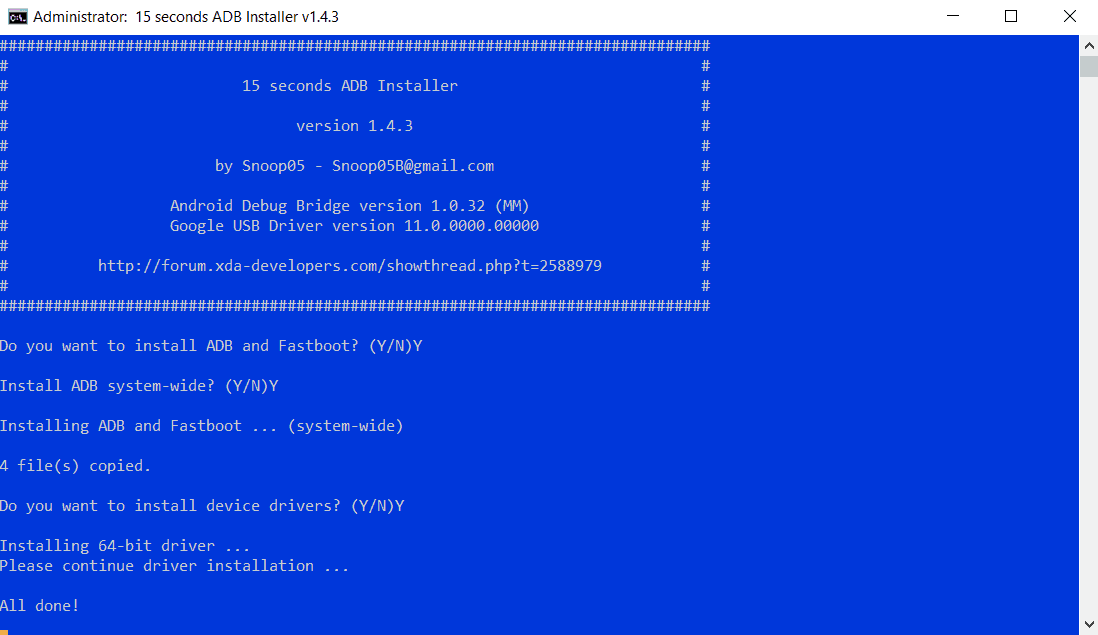 From the cmd menu type "Y" and hit enter for every option. (to install ADB & fastboot and drivers)
Now open the Android Multi Tools.exe file from the adb folder.
Choose any number depending on what you need to do to your Android device. (i.e choose 2 to Reset Face/PIN Lock)
Optional – Choose D to download the drivers for your Android device if something goes wrong.
List of all Android Multi Tools Options
These are the all available options in Android Multi Tools and the details about each option are explained below.
1. Check Device – Allows you to determine whether your Android device is connected to PC or not.
2. Reset Face or PIN Lock – You can easily reset Face/PIN lock without losing any data.
3. Reset Face or Gesture Lock – Allows you to reset Gesture lock quickly and set a new one on reboot.
4. Reset Gmail – Removes any Google account on the device.
5. Wipe Data – Allows you to delete everything from your Android device like photos, apps, files without any password.
6. Reboot – Restarts your Android device.
7. Check Device On Fastboot Mode – Allows you to find whether your device is connected to Fastboot Mode or not.
8. Wipe Data or Cache on Fastboot Mode – Another way of formating your Android device if the above method fails.
9. Exit Fastboot Mode – Quickly exit the Fastboot mode.
0. Go To Command Prompt – Allows you to enter adb commands manually and also you can unlock bootloader with this option.
S. Software Info – Shows the software information about your smartphone like Android version, device name, device model etc.
H. Hardware Info – Shows the hardware information on your smartphone like Camera, CPU, Wifi, Storage etc.
R. Report/Contact Me – Allows you to contact the Android Multi Tools developer or owner if you have any doubts to clarify.
D. Driver Download – Automatically downloads the required USB drivers for your Android device.
Download Links
Similar Topics
Final Verdict
Android Multi Tool is completely free and by using this tool you can easily bypass or unlock or reset any locked or unlocked Android device. Everything is just one click away from this tool, just the UI looks outdated but the working part is updated regularly. Forgot PIN or Pattern Lock? use this tool to unlock the device without wiping the data.