The internet is an essential necessity for many smartphones, laptops, computers, tablets users. A lot of people have a chance to steal your own internet through WiFi and that's not fair too. So many people struggling to block WiFi Users but they are failed to get succeed.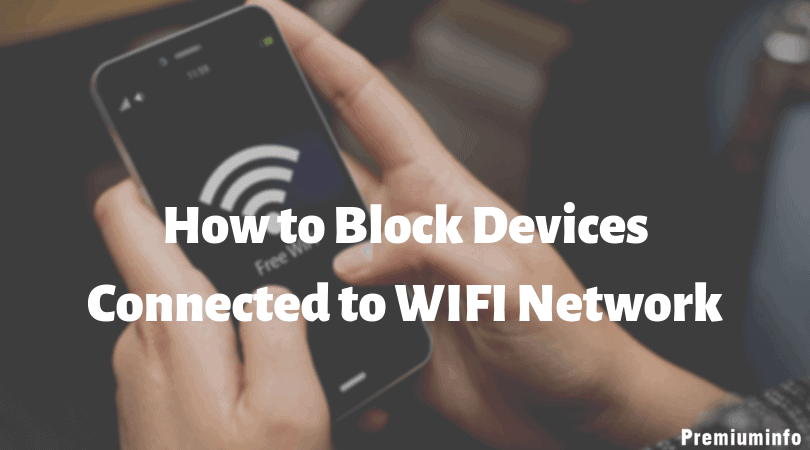 Still some of them searching for blocking the unknown WiFi users on your own internet connection. In this article, we discussed how to block WiFi users.
Some of the Basic Things to Find Your Internet Connection has been Theft.
Here you can see the basic steps to find internet connection theft. If your Internet connection is being theft, speed of your internet has a chance to reduce, the only thing you must do is, just check your router before disconnecting all your connected devices. If the router still blinking then your internet has been used by an unknown person without your knowledge.
Find Out Using Application
Still, you have another option to find out your WiFi user. By Installing applications in android or iOS devices, you can check your WiFi user there you can find out unknown users and stop them. To know about the application just follow the below article.
Also Check: How to Remove Popup Ads on Android, Forever! (No Root)
How To Block WiFi Users Connected to Your Device
Here, you can see the different methods to block unknown WiFi users. You will be safe and you can save your data by in simple methods.
1.Basic Method
WiFi users must often check their WiFi router whether any other devices are connected in your router except yours. The very basic step for blocking an unknown user by often change your password to a strong level.
Also, you can block a particular WiFi user by blocking their Mac address in mac filtering list.
Check: Tips to Protect Your WiFi Router From Hacking
2. Router Method in tp-link
Users can block particular WiFi user by blocking their Mac address in mac filtering list. This is the best option to block an unknown connected WiFi user in your internet connection. Just follow the below steps.
Launch any browser on your PC or mobile devices.
Enter 192.168.1.1 or 192.168.0.1 in the address bar of your opened browser.
Use your Admin Username and password to login your router.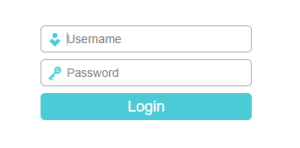 There you must select Wireless

»

 

Wireless MAC Filter.
Enable Wireless MAC Filtering and turn ON the radio button of  DENY the stations specified by any enabled entries in the list to access.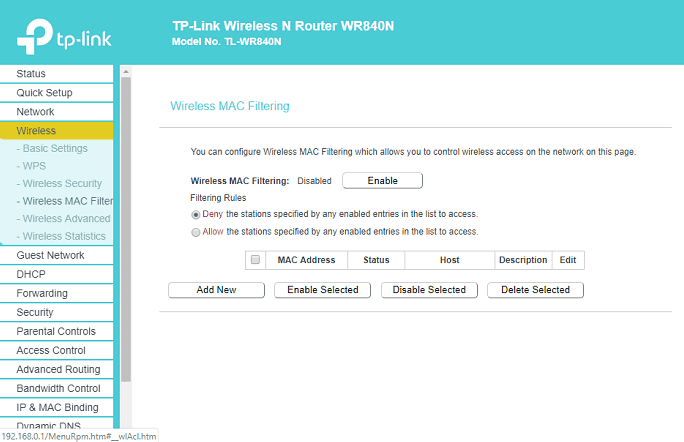 There you can see the access list of unknown wifi users in wireless statistics. Now Enter the Mac Address in Add new that you want to block from your internet connection.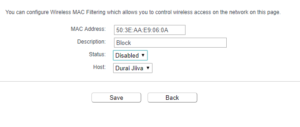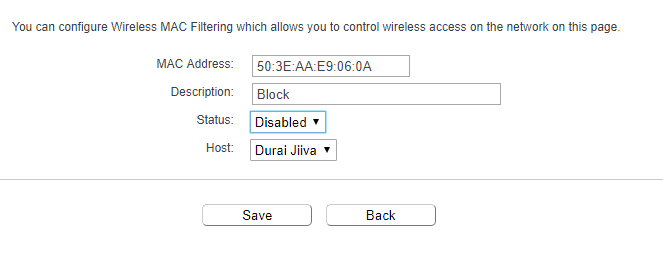 By clicking save you can block unknown WiFi users that you mentioned above Mac address.
The above steps will block the unknown WiFi users permanently and this is the best method to avoid theft of internet connection.
Must Read: Download & Install WIFI WPS WPA Tester on PC -Windows & Mac!
3. Steps to block WiFi Users in D-Link
Users can block the unknown WiFi users in D- Link, Just follow the below steps.
Launch any browser and log in with your User ID and Password.
There you can see the 1. Advanced option from that choose 2. Parental Control and select Block MAC address.
Click 3. ADD and enter 4. Username.
Click on 5. Other MAC address and 6. Enter MAC address that you want to block.
There you have two options to select either you can 7. block permanently or for a certain time.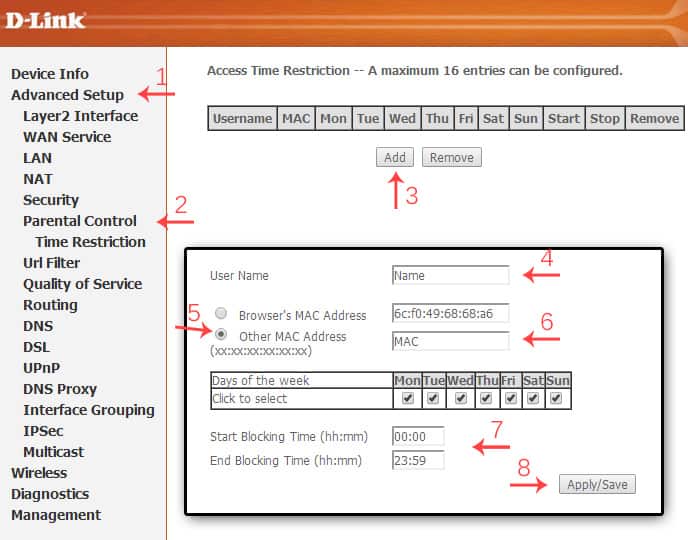 Choose one option among them and give 8. Apply.
The entered MAC address has been blocked.
4. Block WiFi Users By Using Android and iOS Apps
Here, I mentioned some best applications to list out the WiFi thieves and block them and also it helps to keep an eye on your home network.
1. Fing – Network Tools
Fing is a great application for android and iOS to find someone stealing your WiFi and broadband connection. You can see the devices near you with a digital fence. It helps to analyze bandwidth usage by device.
It will block unknown devices and intruders before they join your network.
Features
It has network security, you will get alert through phone and E-mail.
No cost for using this application.
Fing has a digital fence, easy to monitor.
If you want to download this app, just click the below link
[appbox googleplay com.overlook.android.fing]
[appbox appstore id430921107]
Note: you can make this app as ad-free by paying.
2. Network Scanner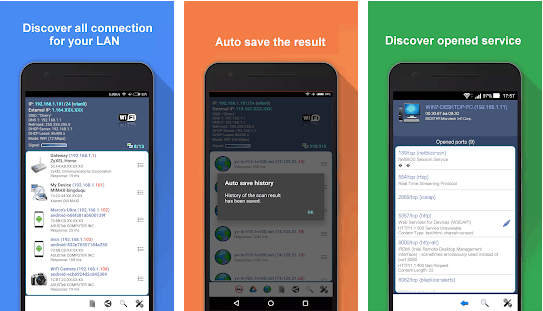 Network scanner helps you block WiFi user and it has an option of scan IP allocation and port where it will generate a report for the result. This consists of there suspicious vulnerabilities or security issues within the network. many more options are available.
Features
It will autosave the result of your scan.
Network scanner has an option of back up and restores result to your own webpage.
Free to use this app.
If you want to download this application to stay away from WiFi thieves, just click the below link.
[appbox googleplay com.easymobile.lan.scanner]
Note: Pay for ad-free.
Conclusion
Many numbers of peoples facing the WiFi data theft problem, some of them block unknown wifi users without their own knowledge, but many people don't know to block unknown wifi user so, we made an article to help you. Just try the above steps that will help you to stay away from WiFi Thieves.