Youtube is a large online video sharing platform in the world acquired by google. No one could live without Youtube in the internet era. Tons of videos uploaded daily to the Youtube and hence some problems may occur like in this case Youtube Videos Loading But Not Playing.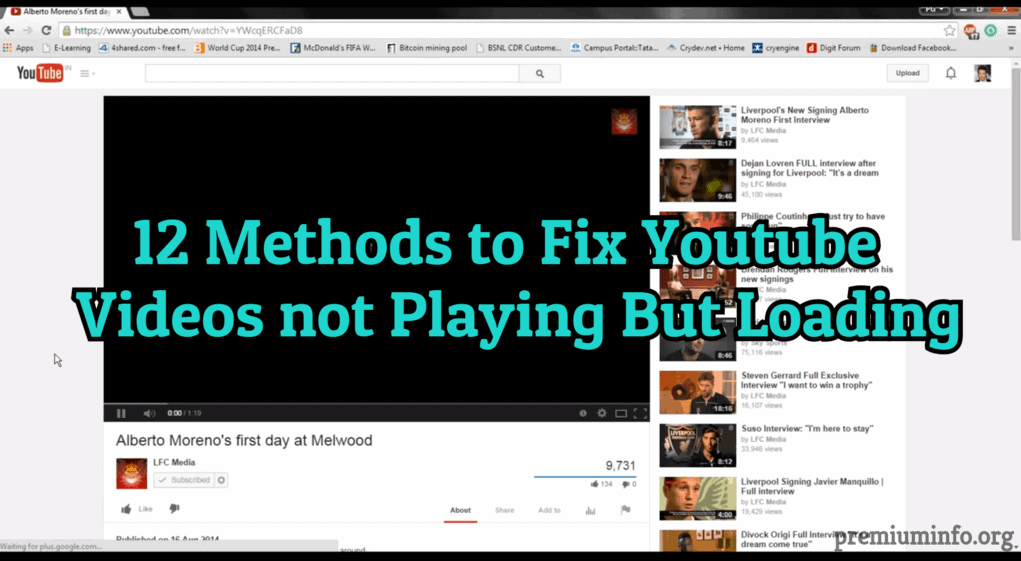 Yes, many people have complaint about this error and the problem causes this kinda error could be anything like corrupt video, bit rate error, internet error, cache problem, etc.
Also Check: Which Types of Video Make Large Amount of Money On YouTube
To fix this issues there are plenty of solutions out there and here I'm giving you all the solutions you need to watch your favorite video without any problem.
---
12 Best Methods to Fix Youtube Videos Loading But Not Playing Error
---
1. Deleting nacl_irt_x86_64.nexe
For a very long time black screen issue in youtube is the major problem and many people doesn't know it's very easy to fix this issue.
And maybe it can fix the Youtube Videos Loading But Not Playing error in the Chrome and yes this fix is only applicable to Google Chrome.
Steps:
First find your installed Chrome version by going into Help->About Chrome from the chrome menu.
Open file explorer and navigate to C:\Program Files (x86)\Google\Chrome\Application\"whatever version you have"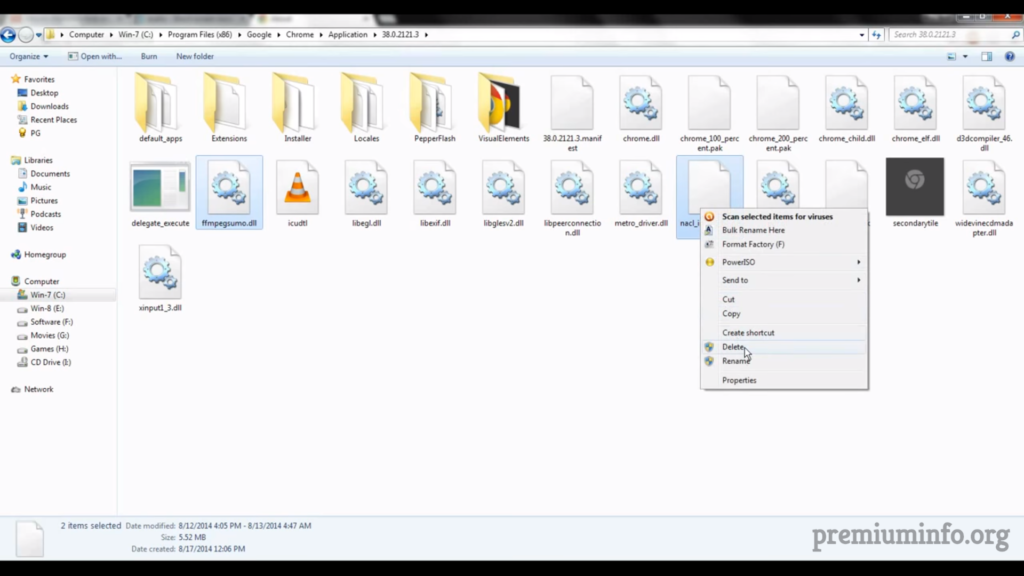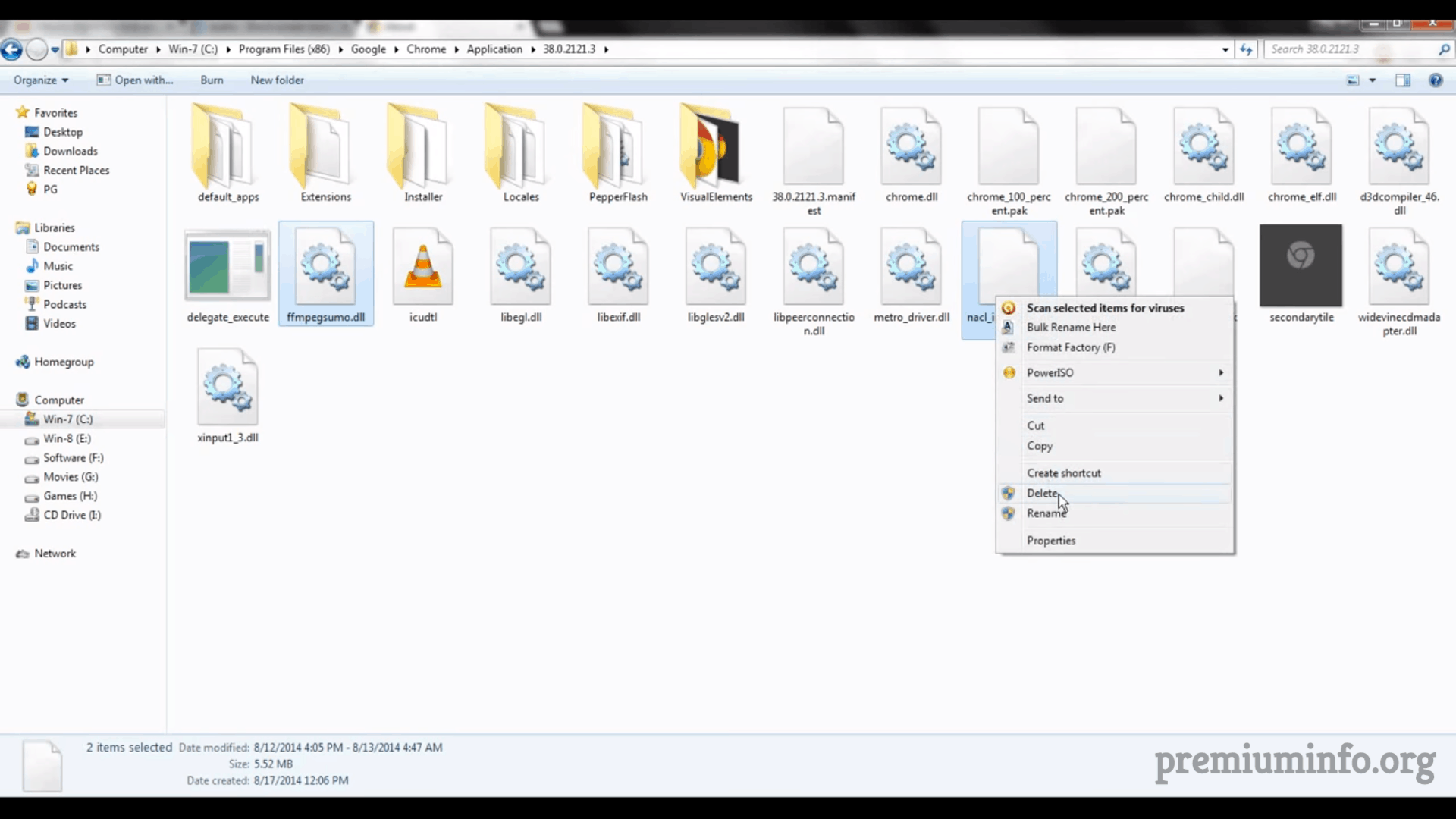 Then delete these two files nacl_irt_x86_64.nexe and ffmpegsumo.dll.
Now launch the chrome browser and try reloading the youtube, it should work fine.
Note: You have to close the Chrome browser before deleting these files 
otherwise it can't be deleted.
2. Clearing cache cookies and data
Internet uses more cache currently to make the website faster and snappier and sometimes it causes problems too.
By clearing cache and data means the application is basically in a form of newly installed application. And this might help fixing the issue of Youtube Videos Loading But Not Playing.
For Chrome
Open google chrome and click menu icon on the top right corner.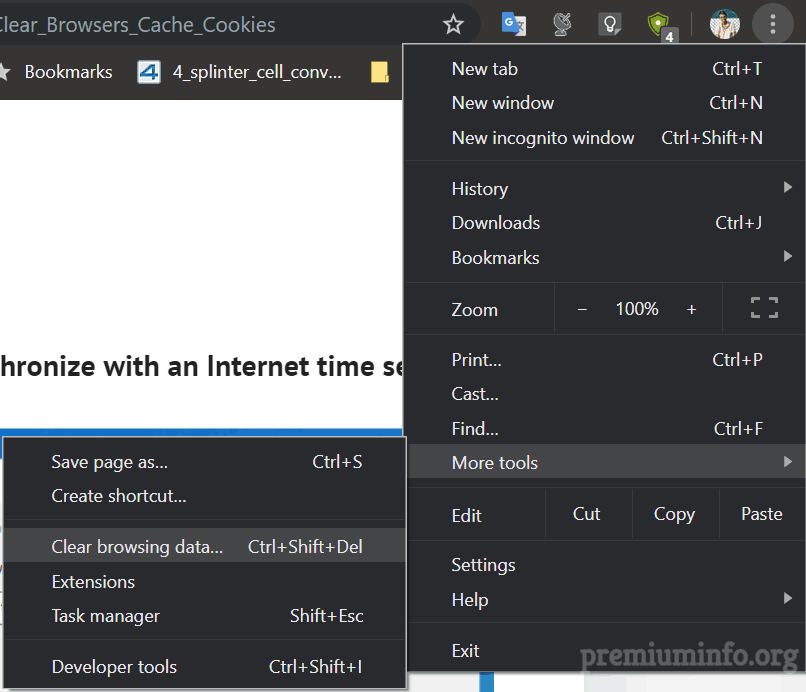 Then navigate to More tools and then Clear browsing data or you can simply use the keyboard shortcut (Ctrl+Shift+Del).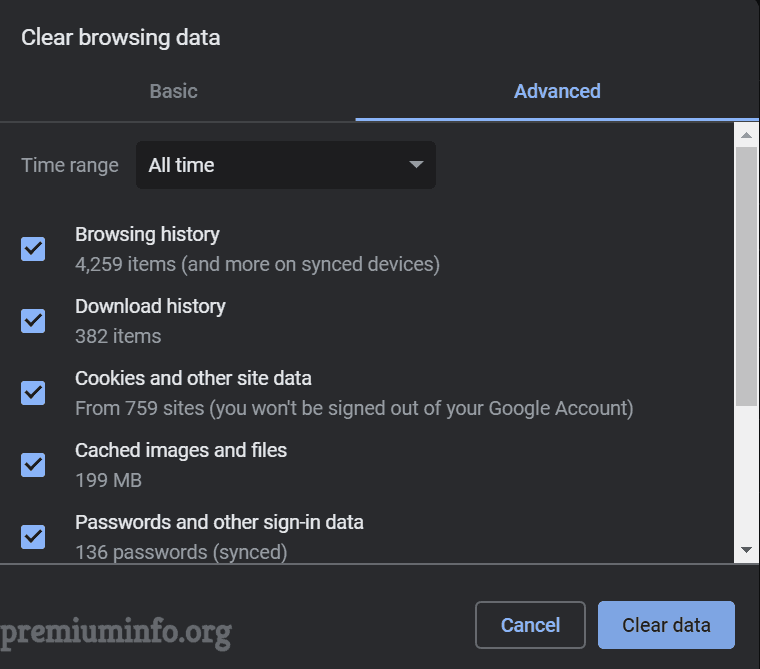 Now just select the Advanced tab and set time range to All time and select all the checkbox below and hit Clear data.
Relaunch the chrome and hopefully youtube works.
For Android
Just open up settings and go to installed apps and find Youtube.
Now select Storage and click Clear storage and Clear cache.
Different android os have different names on the settings menu hence make sure that you clear the data for the Youtube application.
3. Update your browser
Many new features are implemented in the Youtube so the browser or the application you are using to watch Youtube needs to be updated.
Chrome
Simply just connect your pc to the internet and open google chrome and hopefully it will ask you to update the browser.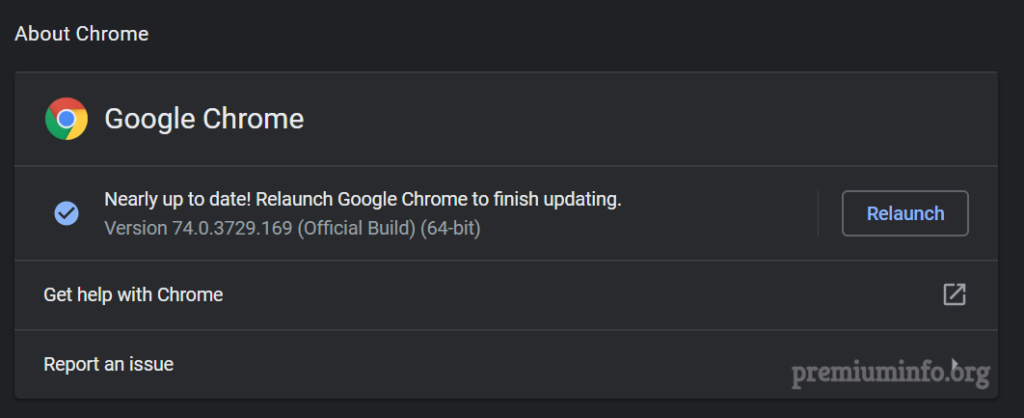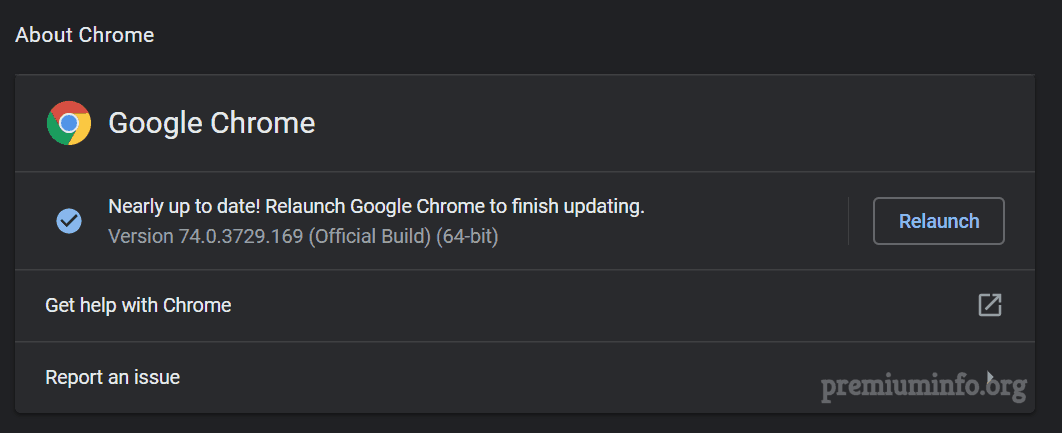 If it doesn't don't worry just update it manually by going in to Help->About Google Chrome section in the chrome menu.
From there chrome will automatically checks for the update.
Android
Pretty simple right, all you need to do is just go the playstore and search for Youtube.
And click update if you have the see the update option in there.
4. Memory issue (RAM)
Google chrome is a memory hungry application and yes low RAM can cause problems in running chrome.
One time my friend had the same issue because his laptop has just 2gb of RAM. And it's not enough to watch youtube videos at higher quality and even in some cases chrome won't even work.
To fix this issue all you need to do is just upgrade your RAM and hopefully Youtube runs without any problems and this solution is only for the people who have less RAM.
5. Change video quality
Whenever someone upload a video on youtube it takes a while to properly encode and encrypt that video for Youtube itself.
This is the common problem for many people even for today, most videos are not playing but loading errors are this type of error only. Youtube has an algorithm to convert the video into multiple quality and it takes some time.
So to fix this issue you can simply change your video quality to 360p because this is the first resolution that Youtube converts.
Or you can wait for sometime and then reload the video and it might work or simply just change the video quality to anything you want until the video plays.
Look Into: 7 Ways To Become A Successful Youtuber Starting From Zero (0 Subscriber)
6. CMD trick
Basically, this is not a trick but using these commands you can delete the old DNS files from your pc and renew them to new just like updating.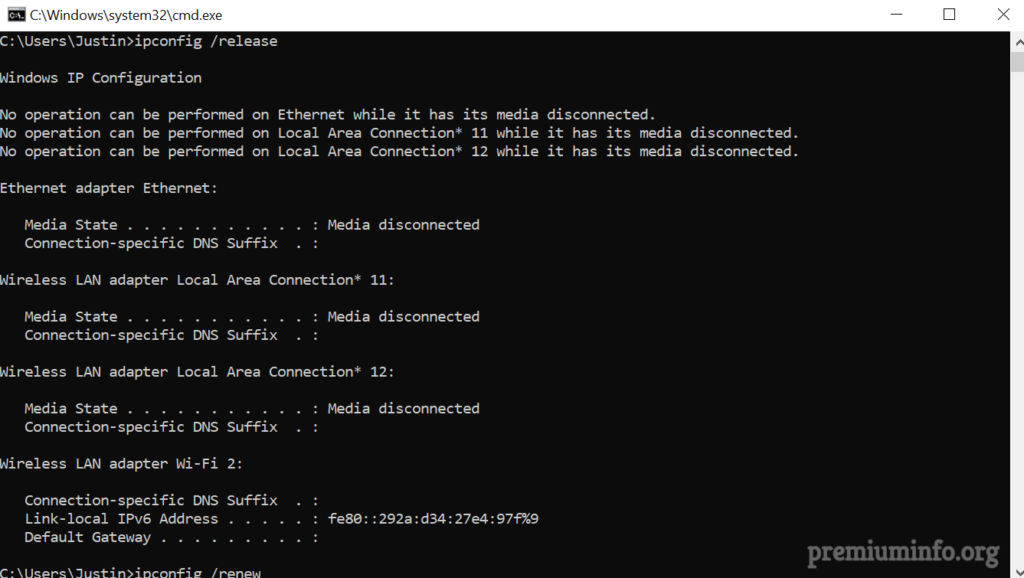 Just copy and paste the below commands one by one in the command prompt. And you can open command prompt by hitting search button and type cmd and makesure open it as administrator.
ipconfig /flushdns
ipconfig /release
ipconfig /renew
7. Delete temporary files
Windows stores temporary files occasionally in a system drive. Believe me temporary files are only needed for a temporary purpose but windows will never delete them until the disk is full.
And it might cause some serious troubles in the system behavior and to fix this just follow me.
Steps:
Simply press Windows key+R and type temp and hit enter.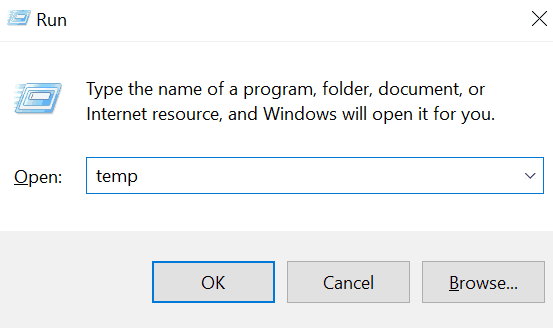 Also you can manually navigate to C:\Windows\Temp.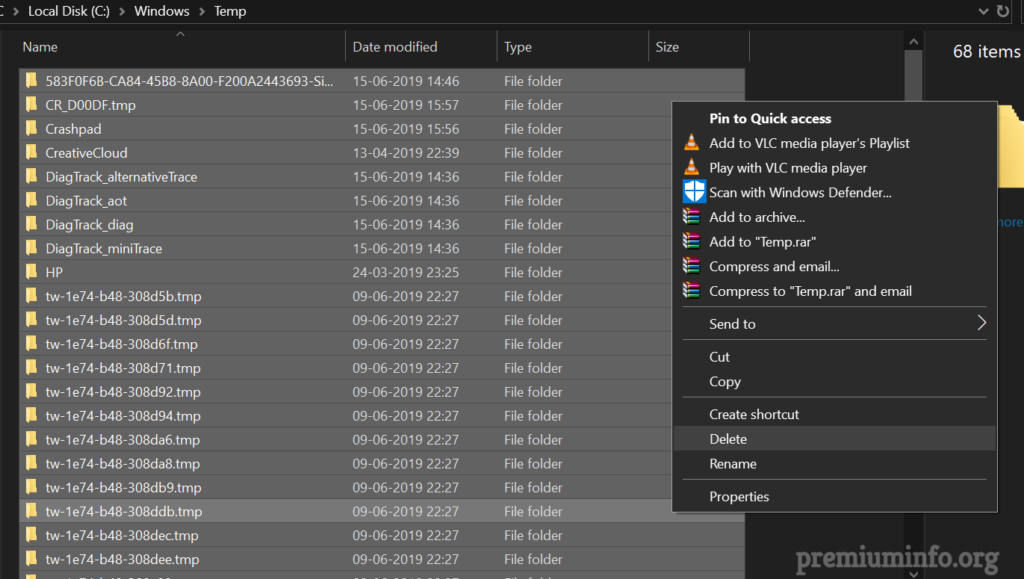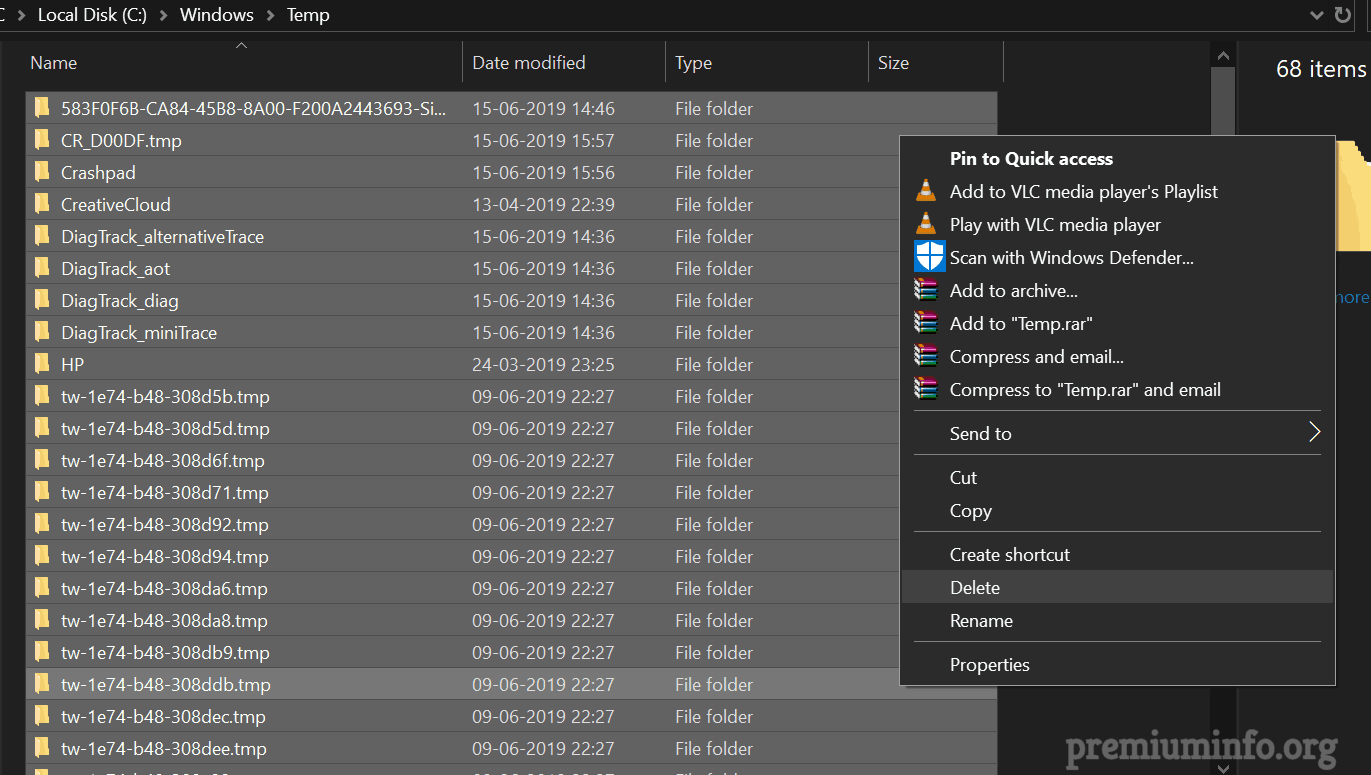 The temporary folder will open up and delete all the folder and files found here.
Now restart your computer.
8. Disable Adblock
Pretty much everyone uses chrome for the extensions. And the most common extension that people use is AdBlock extensions.
This Adblock extension runs some script in the Youtube page to block the ads and it might cause some problems playing video.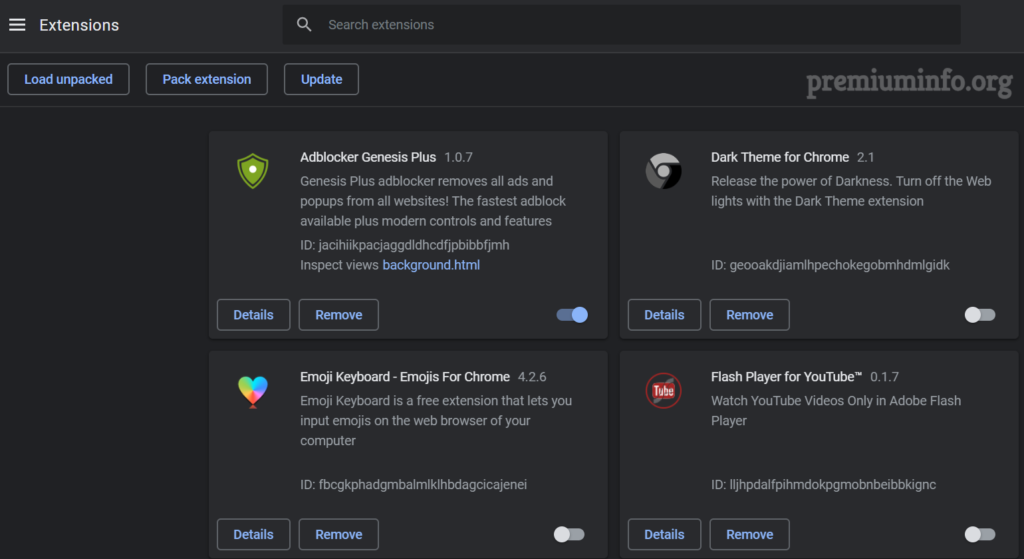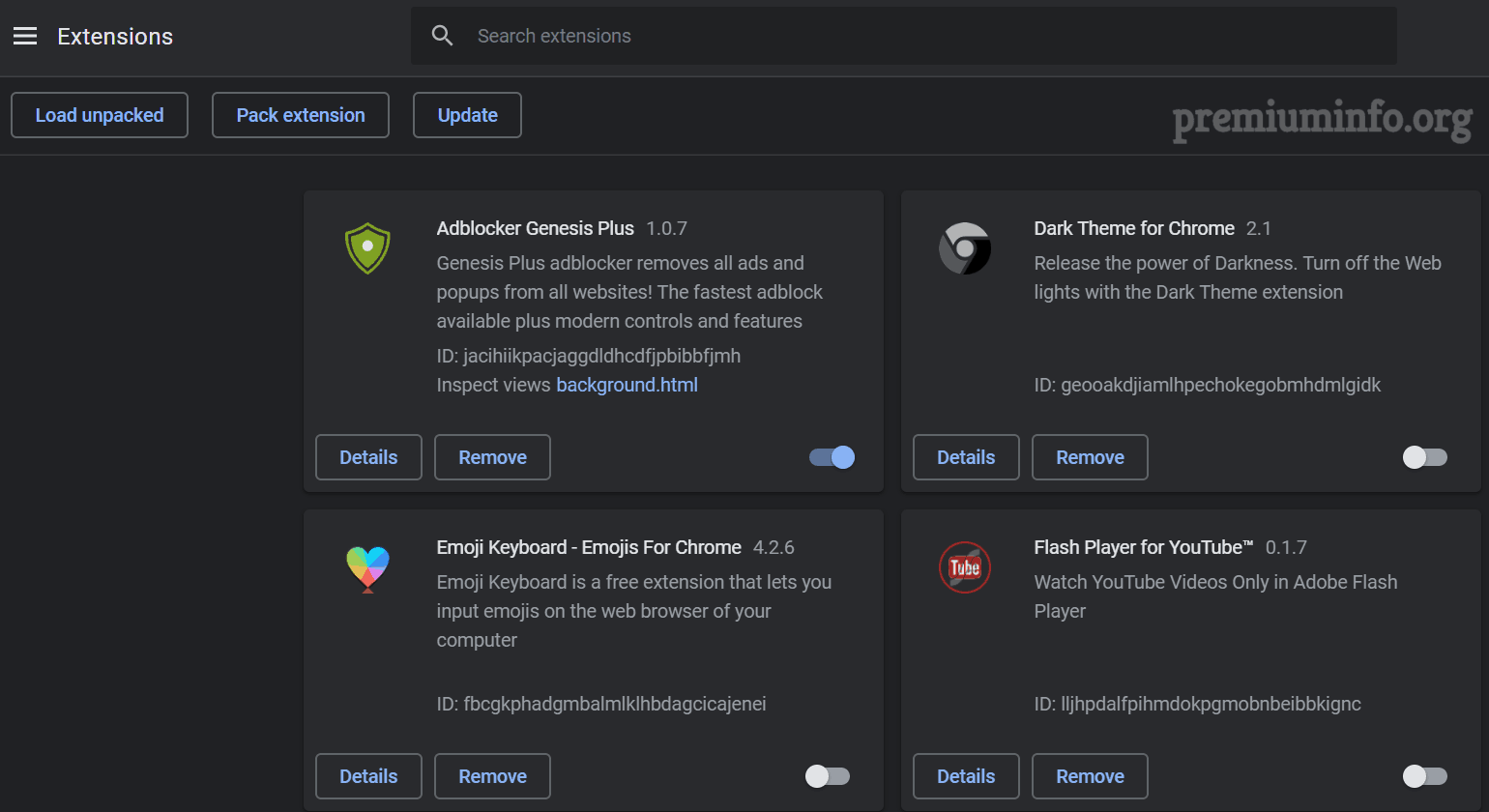 Steps:
Open chrome and click menu and go to More tools -> Extensions or you can type this in your url bar "chrome://extensions/".
Now disable all the adblock extensions from there and relaunch chrome.
Also you can disable all extensions to make sure Youtube works fine.
Note: Also you can try updating the extensions instead of disabling it and hope 
it will work.
Check for More Info: AdBlock Vs AdBlock Plus & Which One is Best Adblock Addon
9. Adobe Flash Player
Flash player is the one makes the videos playing online until the invention of javascript and guess what most of the pc are still running using flash player.
If you don't have flash player you have to install it and if you already installed it you have to update to the newest version.
Just go to this link and download the latest version of Adobe flash player and install it manually.
10. Enable JavaScript
Everything runs on the web page uses javascript to play videos and animations. And Youtube definitely uses this technology to improve the performance and enhance the user experience.
For some weird reasons google chrome doesn't enable javascript on by default and hence you have to do it manually.
Steps:
Open chrome settings.
Go to Advanced and Privacy and security or you can just search for Site settings in the search bar.
Then select Site settings and you will find JavaScript option there and click on it.
Now select Allow button.
That's all you're good to watch videos without worries.
Check: Enable or Disable JavaScript in Google Chrome To Avoid Ad Popup
11. Check internet connection
Most people have this issue because they use limited internet connection and even some people use mobile data to watch youtube.
Just make sure that internet connection is not a problem for your video not playing issue.
To do this just connect your internet to the different connection say like if you use 3G/4G to watch youtube just turn it off and connect to Wifi broadband and try youtube again.
Maybe it will solve a problem because mobile data have different DNS server than broadband connection.
12. Temp File Cleaner (TFC)
This is a cleaner tool created for windows operating system. By using this tool you can clean all you temporary files in your system.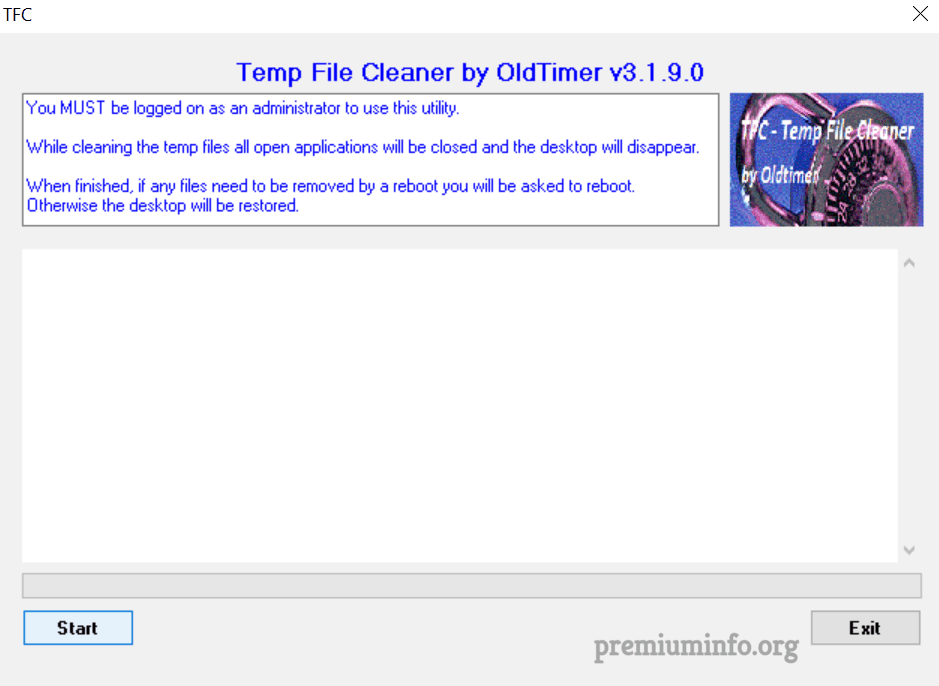 Windows doesn't let you remove some of the system files that are not important and using this tool you can remove any temporary files without any problem.
All you need to do is just simply open this application and hit Start. It will automatically detects the temporary files and delete it for you.
I hope that using these 12 Best Methods to overcome the Youtube Videos Loading But Not Playing error can really fix the issue for you. And if you have any doubts or clarification just comment below and I'll be listening.