The cartoonish shooter Risk of Rain 2 is a surprisingly popular online multiplayer game among the Steam community. Due to its increase in popularity, some people cannot be able to connect with their friends for an online match. Today, let's see how to fix Risk of Rain 2 multiplayer not working.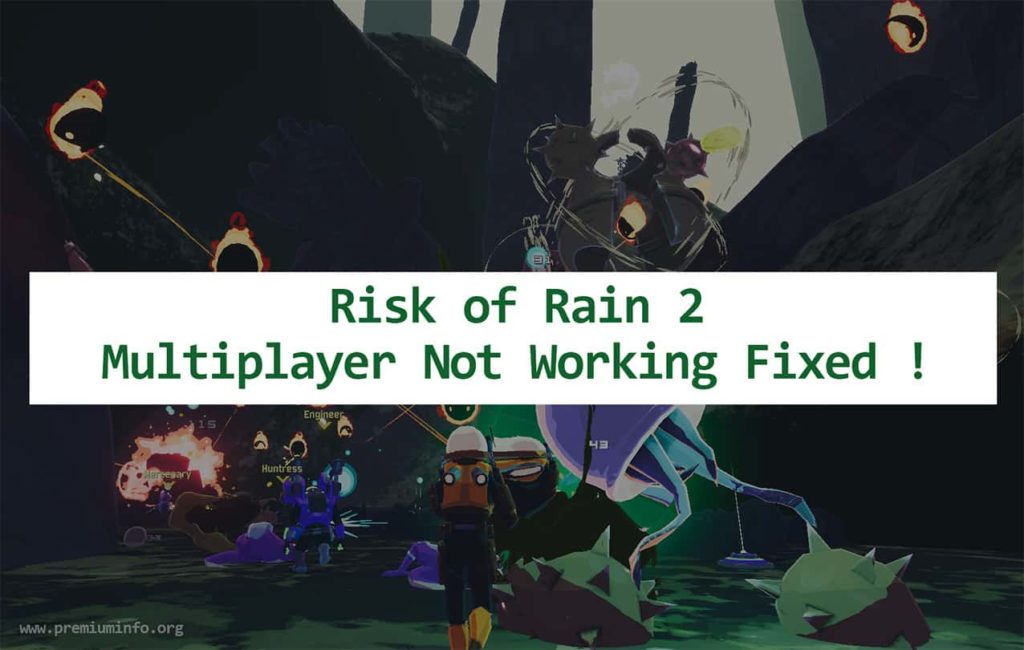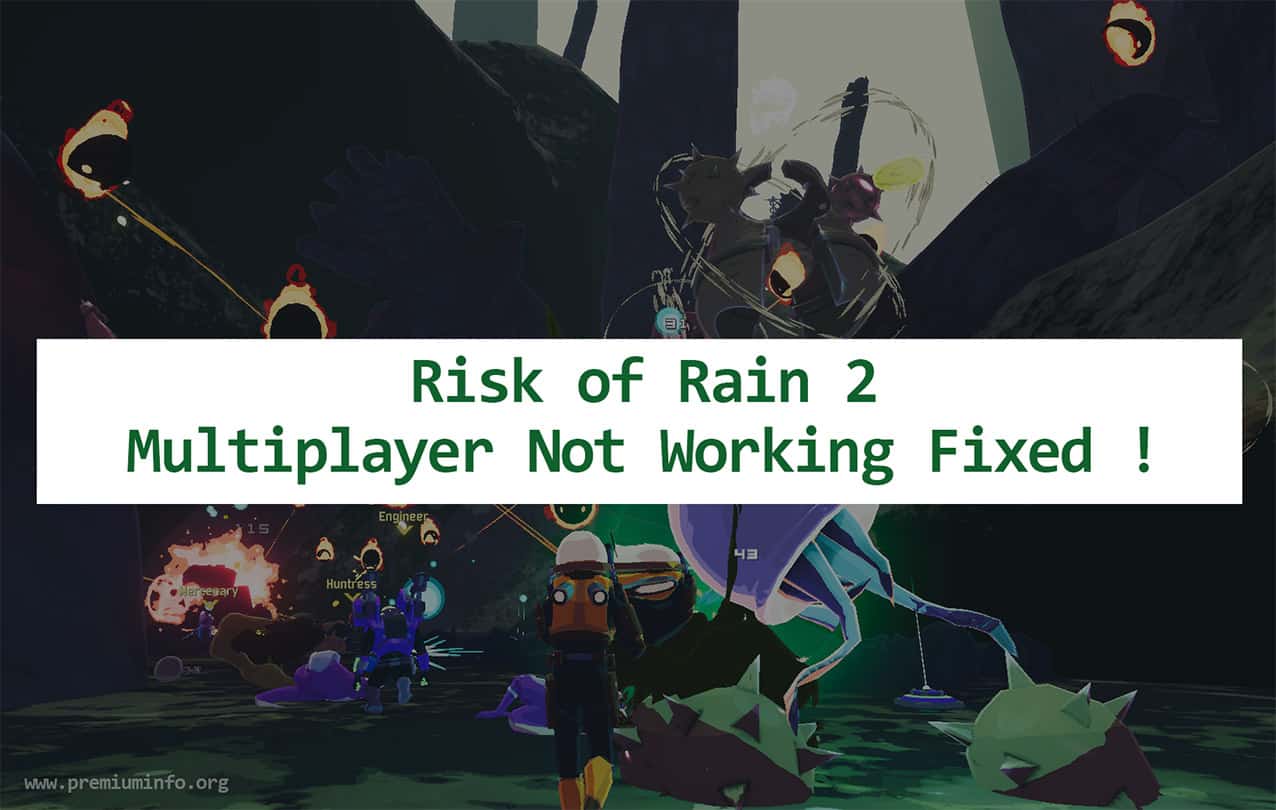 Some people reported that they can invite and match with their friends but the character is not showing at all and some are facing the black screen multiplayer stuck. So we covered almost every possible issue that might cause this ROR 2 online match error in Windows, PS4, Xbox, Switch.
Now, without any further do let's dive into the topic.
Possible Causes for Risk of Rain 2 Multiplayer Not Working
Different things can cause different kinda errors in ROR 2. Say like, some people couldn't able to match with their friends, some can't even be able to play the quickplay match or some stuck with the ROR 2 menu. Hence, there are lots of possible things that might cause this issue.
Some of them are
Corrupted game files: Game files often get corrupted due to force closing the game or your Windows 10 gets restarted suddenly for a weird reason. This might cause some error in the core game file and it can be easily fixed by checking the integrity of the ROR 2 using Steam.
Windows Defender: Windows security system getting powerful these days and ROR 2 is no exception for this. Simply allow the ROR 2 through the Windows Firewall to access the network properly without any issues.
Ports blocked in the router: It is quite possible that your wifi router is not configured properly for the ROR 2. It can be easily fixed by changing the Static IP on your PC.
Admin privileges: Steam needs admin rights to run the games without any problems and ROR 2 is no exception for this. Make sure steam_appid.txt is not getting deleted each time you run the game.
Also read: 5 Ways to Fix Steam Must be Running to Play this Game Error
Methods to Fix Risk of Rain 2 Multiplayer Not Working in 2020
Method 1: Verify ROR 2 Integrity File
Corrupted data files, system files are the most common things that might cause the ROR 2 not working issue. And if you have installed this game via Steam, it is very easy to fix this issue and get your ROR 2 up and working in a bit.
Tip: This method will work on any platforms which has Steam client like Xbox, PS4, Mac
1. Open Task Manager and force stop the Steam app if running
2. Restart your PC and open the Steam 
3. Go to Library tab and find the Risk of Rain 2 game installed on your computer
4. Now right-click the game and choose Properties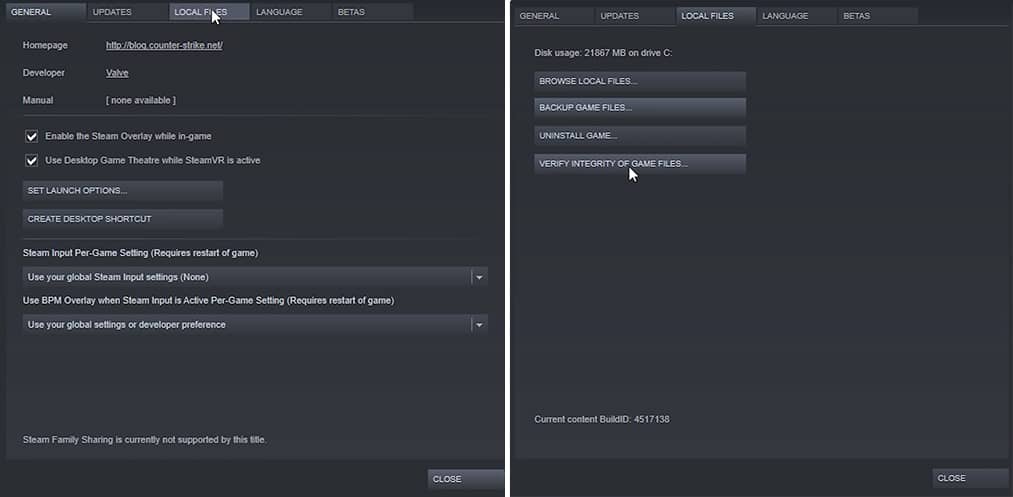 5. After that navigate to the Local Files tab and you will see the Verify Integrity of Game Files option.
6. Click the verify integrity button to start checking the ROR 2 integrity files and wait till it finishes.
Once the process is finished all the crashed, corrupted game data files will be restored/fixed and the Risk of Rain 2 multiplayer mode will work without any issues now.
Also check: Best Sites to Download Cracked PC Games For Windows
Method 2: Uninstall and Reinstall ROR 2
If you happen to face this multiplayer issue recently and before that you played ROR 2 just fine, then this method might work for you.
A quick uninstall and reinstall the game wouldn't take that much effort and time. And most of all it clears all the errors and lets you play the Risk of Rain 2 with your friends.
1. Open up your Steam client on Windows 10
2. Go to Libraries and find the Risk of Rain 2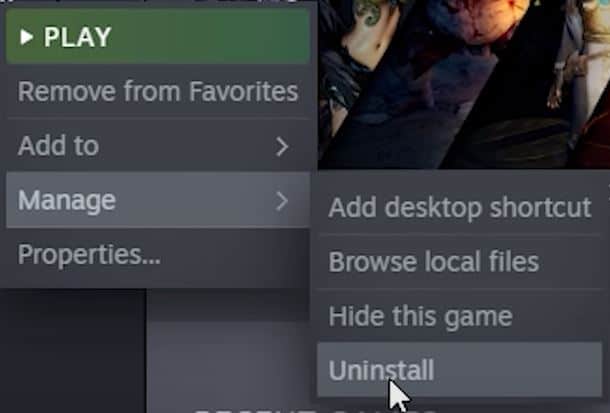 3. Just right-click the game and select Manage and then Uninstall
If you don't have Steam installed, follow the below method
1. Click start on Windows 10 and search for Control Panel and open it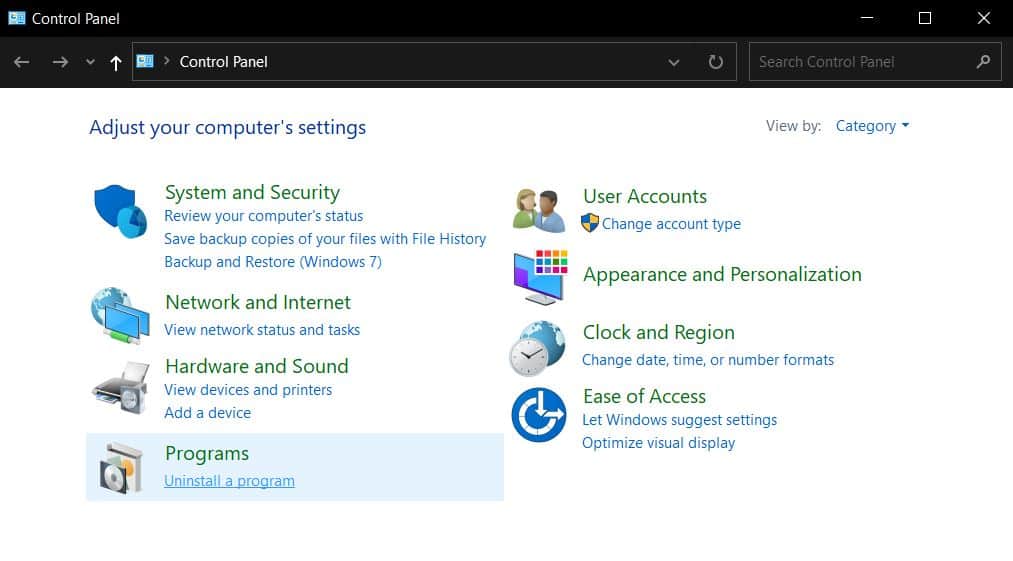 2. Now select Uninstall a program under Programs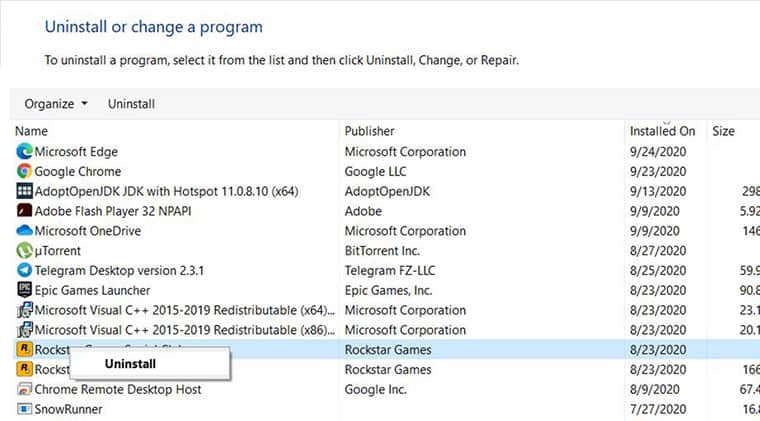 3. Find the game you want to uninstall, then right-click and uninstall
After the fresh installation of the ROR 2, try opening the game and start playing without any errors this time.
Method 3: Allow ROR 2 Through Windows Firewall
Windows 10 security is getting better and better these days as well as annoying sometimes like this situation where it won't let you play online games.
Just make sure you don't have any security updates pending on your Windows 10 PC. Now follow the below methods to manually add Risk of Rain 2 through Windows defender firewall.
1. Open the Control Panel by searching it on Start menu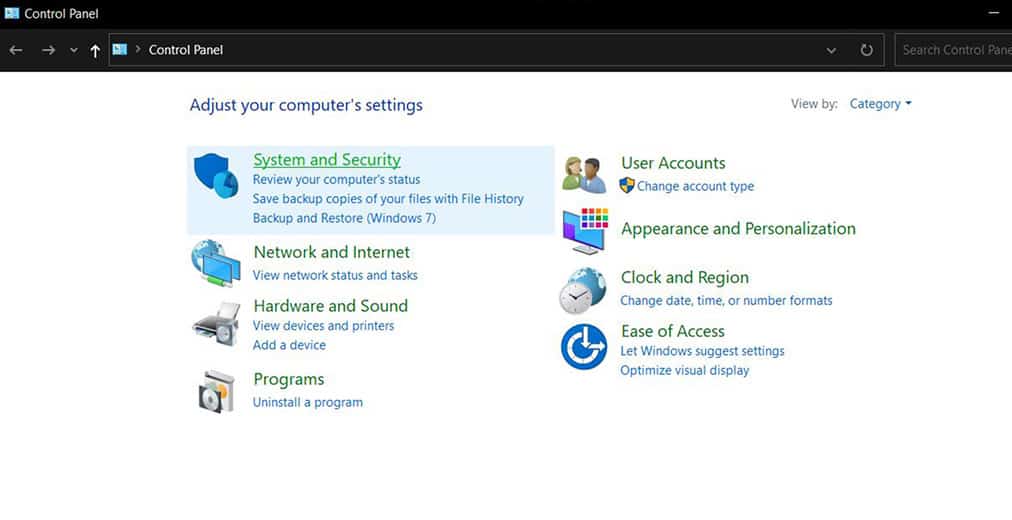 2. Go to System & Security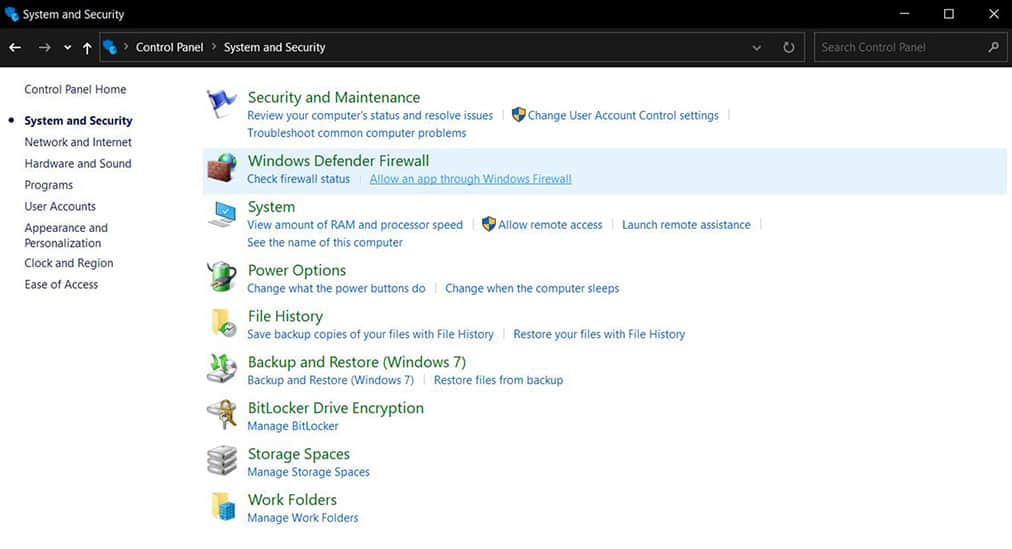 3. Under Windows Defender Firewall, select Allow an app through Windows firewall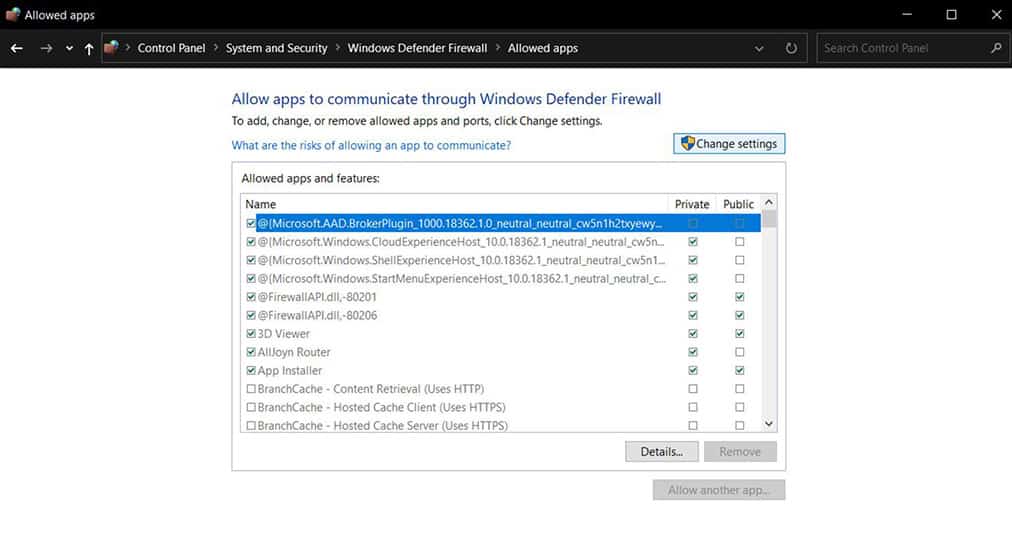 4. On this page just click the Change Settings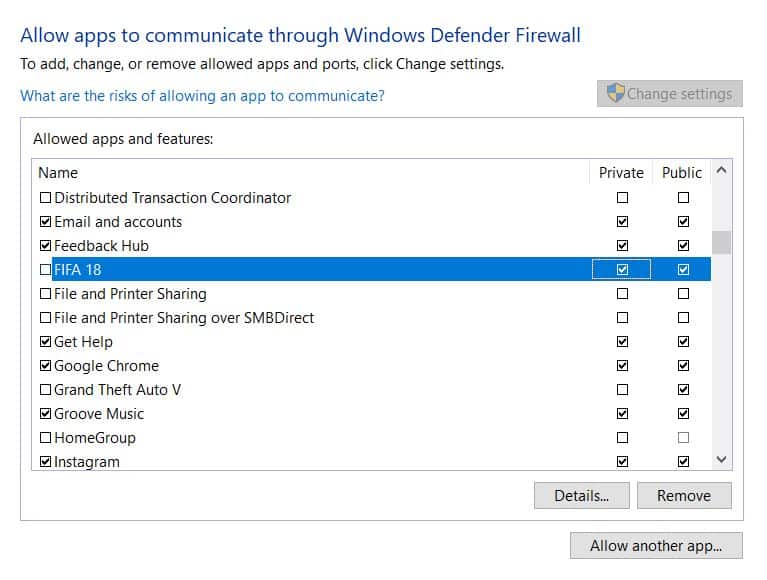 5. Find Risk of Rain 2 (if you don't see the game, just click allow another app and add the game folder path manually) and give both private and public network permissions and click ok
Tip: You can also exclude Steam & ROR 2 on other antivirus softwares as well, if you happen to have any.
If you use the latest Windows 10, you can also try adding the game file to the exclusion list on Windows defender settings. This should Fix Risk or rain 2 Multiplayer problems.
Method 4: Give Administrative Privileges
One of the most common method that will solve the basic issues in any games on Windows PC is by granting the admin rights to the executable files. Risk of Rain 2 is no exception for this and let's give the necessary permissions now.
1. Open Steam, then go to Libraries and find Risk of Rain 2 game
2. Once you find the game right-click it and click Properties
3. Now go to Local Files tab and choose the Browse Local Files, it will open up the game directory where the ROR 2 is installed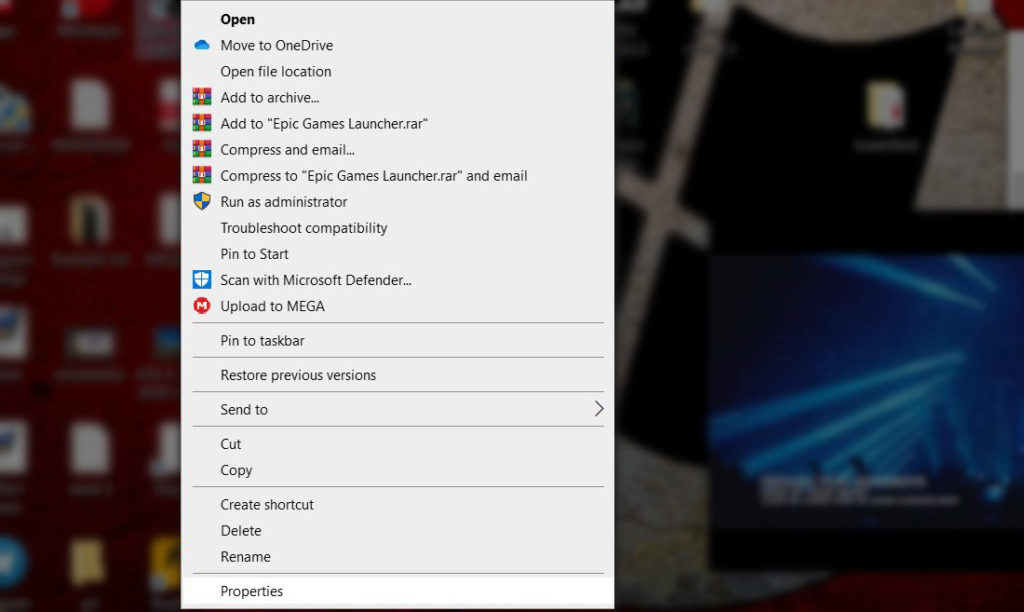 4. Find the Risk of Rain 2.exe file, right-click and select Properties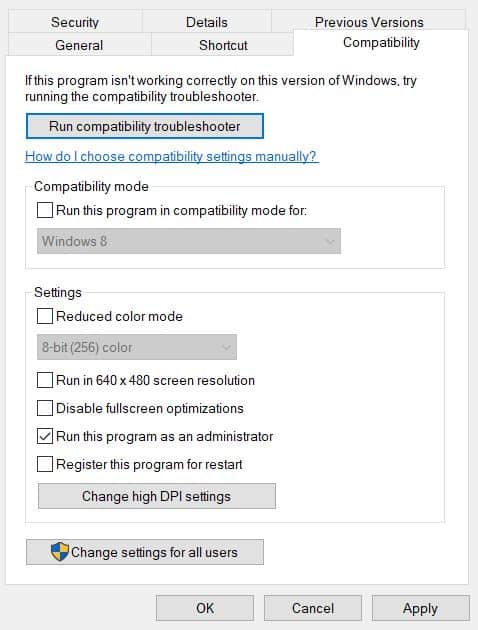 5. Go to Compatability tab and check the Run this program as an administrator and click ok
Now try opening the Risk of Rain 2, then join the quickplay and enjoy the game.
Method 5: Configuring Ports in Router
Port forwarding seems to be big deal when it comes to online multiplayer games to work properly with the internet.
If you have Static IP like me then you need to make sure that your router is configured properly along with your computer. Because by default there won't be any port forwarding done on the router itself.
Click Start, type in CMD and open the command prompt as an administrator
Type this command "ipconfig /all" and hit enter
Now copy or note down all the information on the screen like Default Gateway, Subnet Mask, DNS, MAC Address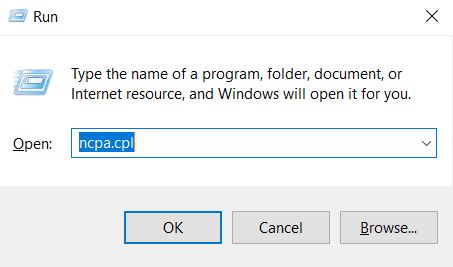 Then open press Win+R and type "ncpa.cpl" and hit enter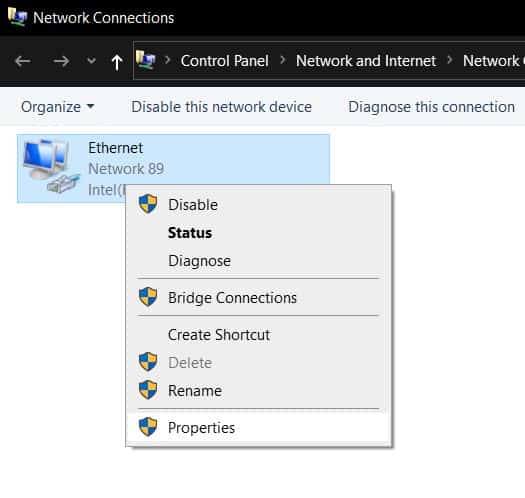 It will open up the Network Connections, from there find your network adapter and right-click to open the Properties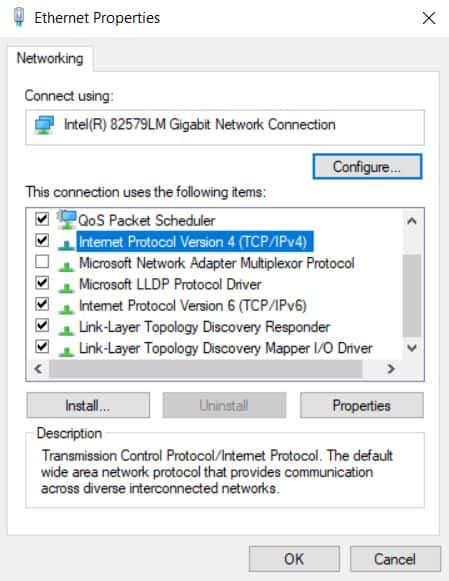 Find and double click the Internet Protocol Version 4 (TCP/IPv4)
Make sure to check Use the following IP address and type in your Gateway, Subnet & IP address that you previously noted. Also, type the value in Preferred DNS server and alternative DNS server as 8.8.8.8 and 8.8.4.4 respectively.
Configuring the router for port forwarding
Open your desired browser (chrome in this case) and type in your Default Gateway (192.168.0.1 in this case) in the URL bar and hit enter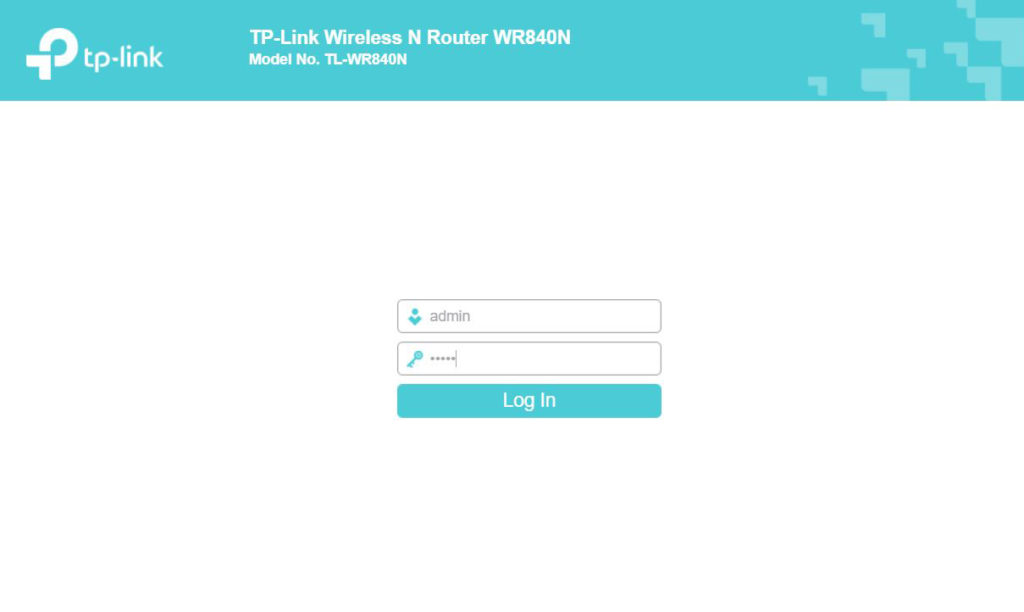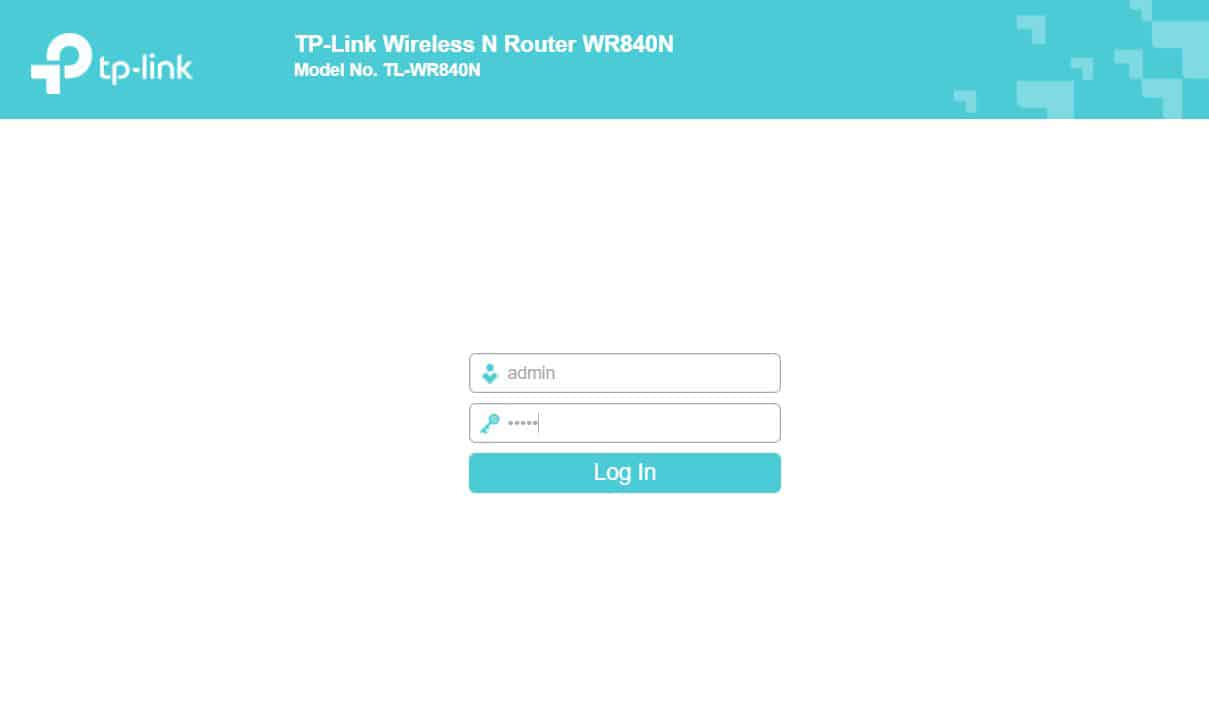 Now login to your router by using your credentials (default username: admin, pass: admin)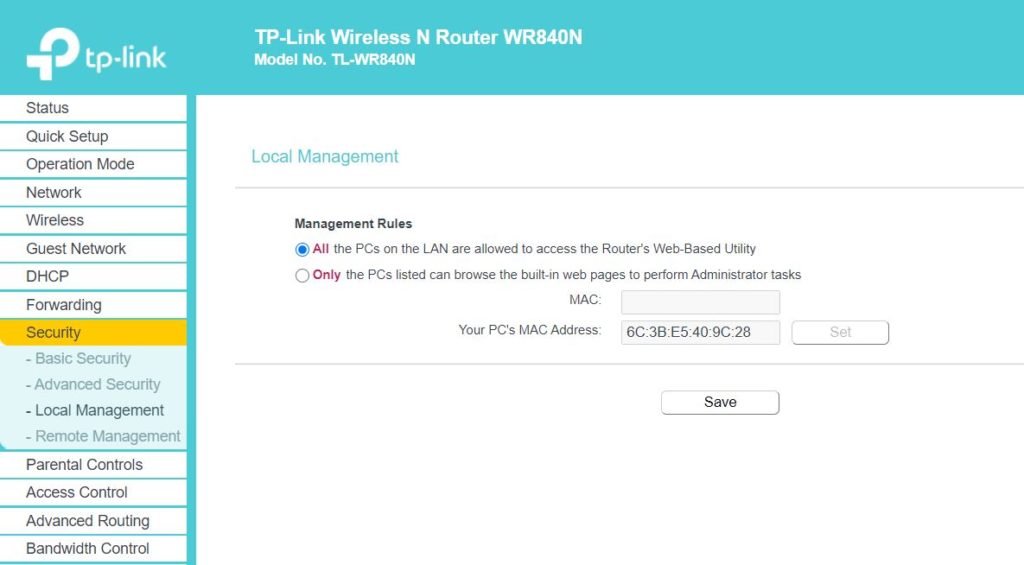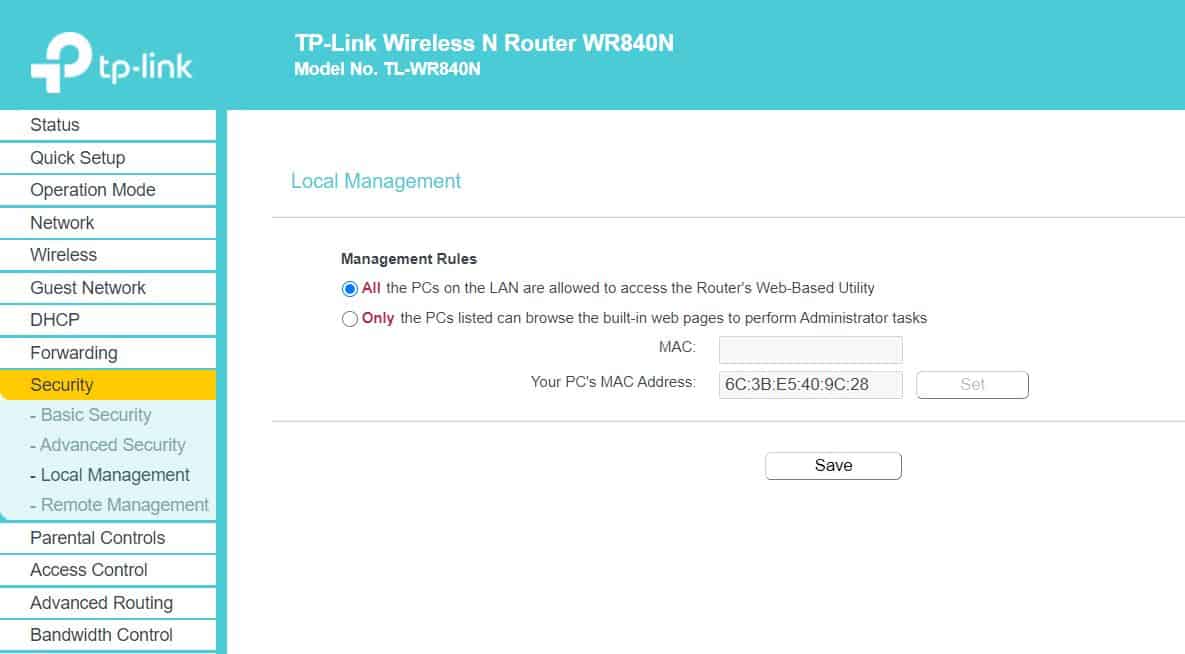 Make sure you give the access to all the devices through your internet by enabling manual assignment on your router settings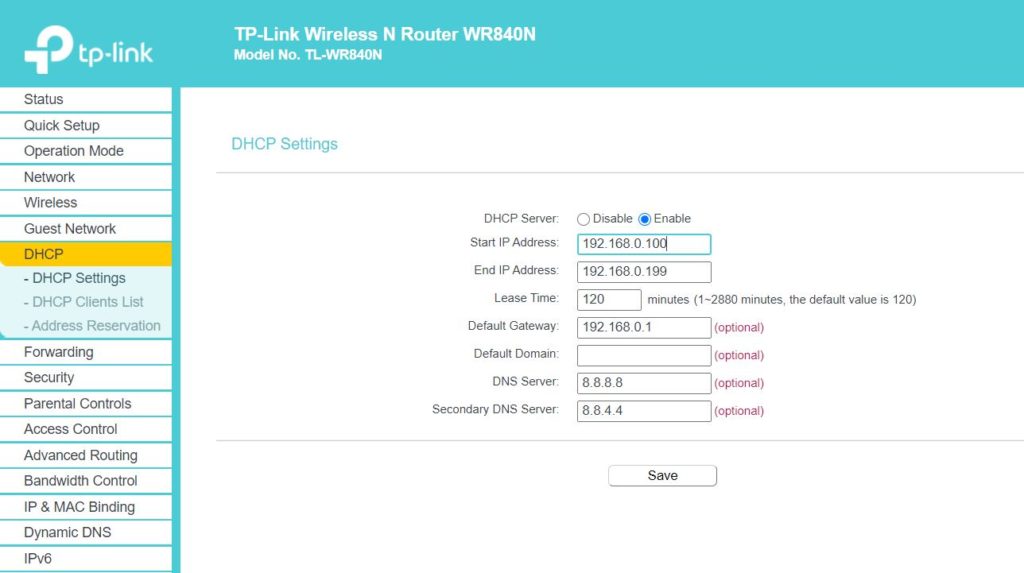 After that go to DHCP settings and fill in your Mac Address, IP Address, DNS servers and click save
Finally go to forwarding option and type in the below values in the Start and End since Risk of Rain 2 varies range of port between these values
TCP: 27015-27030, 27036-27037

UDP: 4380, 27000-27031, 27036
Finally enter your Static IP address that you already created in the IP address field and click save
Now you are all set, just restart your router & computer and play Risk of Rain 2 without any mulitplayer or online issues.
Other Risk of Rain 2 Error Fixes
I hope the above 5 methods will solve your multiplayer issues on ROR 2. But there are people who still having some troubles with ROR 2 apart from that multiplayer not working problem.
Here are few of the common Risk of Rain 2 Errors
Friends not showing up glitch
To solve this just open your Risk of Rain 2 game, then go to home and copy your Lobby ID to your clipboard and hit the "+" button. In a instant your friends will show up on the lobby list and further you guys can play together.
Make sure you don't invite the friends those are not online (not lauched the game yet) in the private match.
You can also try restarting, checking the game file integrity to ensure the game is working fine.
steam_appid.txt getting deleted
Check the Risk of Rain 2 game installation folder and see if this file present, because some people reported that this file is getting deleted everytime they run the game. And this can cause the issue of game not working.
To fix that simply give the admin privileges to the game and the steam app.
Game not launching
There are many reasons that may cause the ROR 2 to crash on your PC. Just follow the quick steps below to make sure the game works fine.
Run game in compatability mode
Update graphics driver
Disable antivirus (temporary)
Reinstall steam and game
Reinstall Windows (only if you are hardcore fan)