Origin is one of the main-streaming gaming platforms aside from Steam & Epic Games. It also has some high demanding game like FIFA 21, Anthem, Battlefield 5, Star Wars and more. Many people reporting their Origin client won't open at all when tried to launch it. Now let's see how to quickly fix this origin not opening error.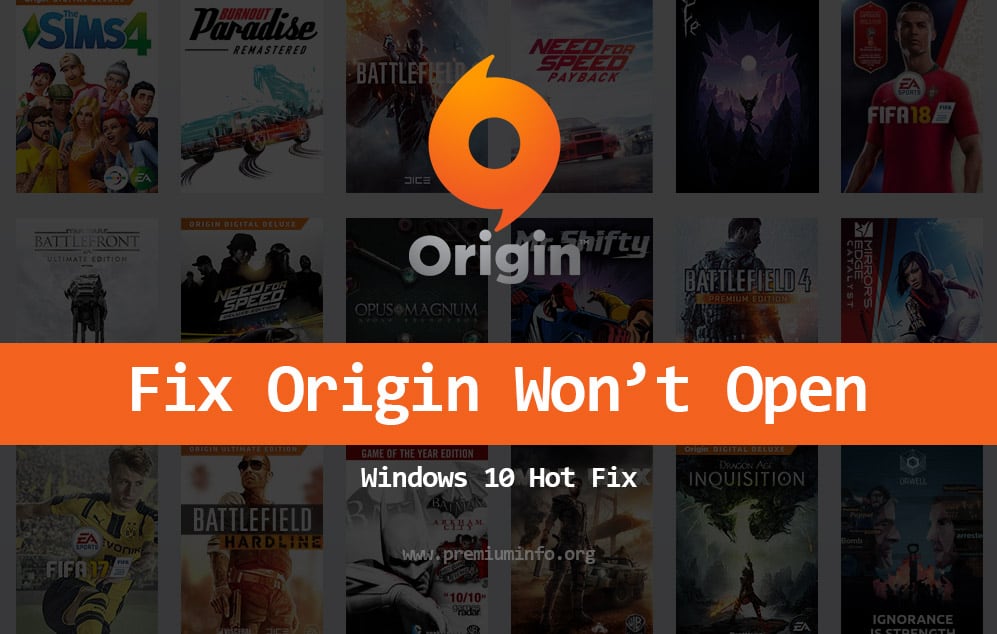 What causes Origin client not to open?
There are many possibilities that can cause the Origin to not open on PC and especially the latest Windows 10. And that's why I covered many methods to fix this issue.
Here are some of the possible causes
Corrupted Origin files: Sometimes after an update or forced shutdown of the Origin client can cause the temporary files to get corrupted and this can cause the Origin not to open. And it's very easy to fix it by deleting the cache and temporary folders.
Origin not updating: Most of the users turned on the auto-update inside Origin, just make sure the background updater is running via task manager. And check the Windows 10 pending updates.
Windows Defender/Antivirus: Since Origin is an online platform it requires constant internet and it is possible that Windows firewall might be blocking the network access for Origin. If you have any antivirus installed, turn it off and try running the Origin.
Compatibility issue: Latest Windows 10 updates may not support the older programming that Origin uses and it can be solved by using the Windows 7 compatibility settings.
Before we go fixing the problems with Origin, make sure you have the latest version of Origin installed on your PC.
You can download the latest Origin Client from here.
How to Fix Origin Won't Open Error?
Here is the list of methods to easily fix all the troubles you are facing with Origin not working issue.
These methods will work for both Windows & Mac.
1. Delete cache and temporary files of Origin
This is the most common method that works for many people to fix the Origin problem once and for all. Windows stores cache files in the hidden storage for every application, just find the Origin cache files and deleting can solve the problem.
Let's delete the orimgin cache files
Log out from your Origin account and close the Origin client. Also, close the Origin from task manager and system tray if running in the background.
Now press Win+R key and type "%ProgramData%" and hit enter.
Find the Origin folder and open it.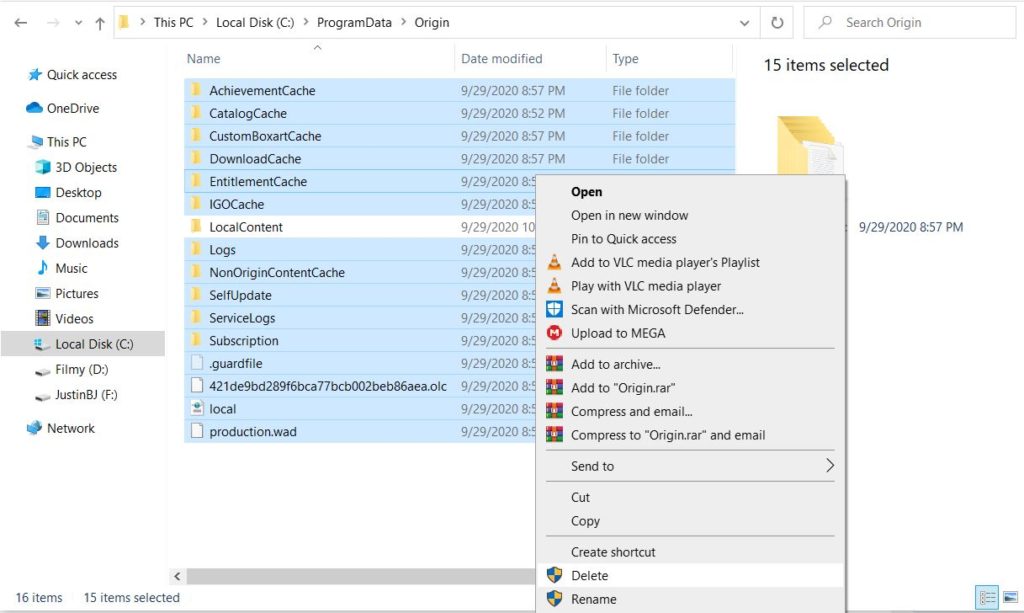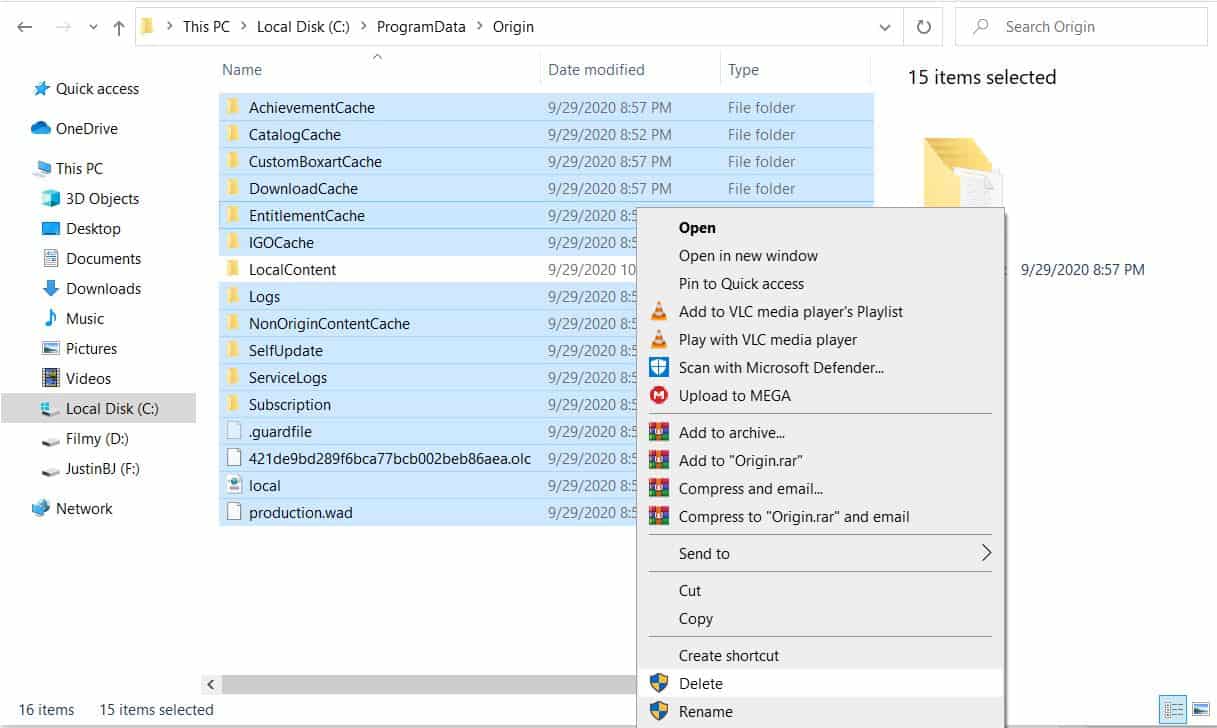 Select all the files except LocalContent folder and delete it.
Now let's delete the Origin temporary files
Again press Win+R key and this time type "%AppData%" and hit enter.
Find the Origin folder and delete it.
Now go to the top and select AppData folder.
Select the Local folder and search for the Origin folder once again.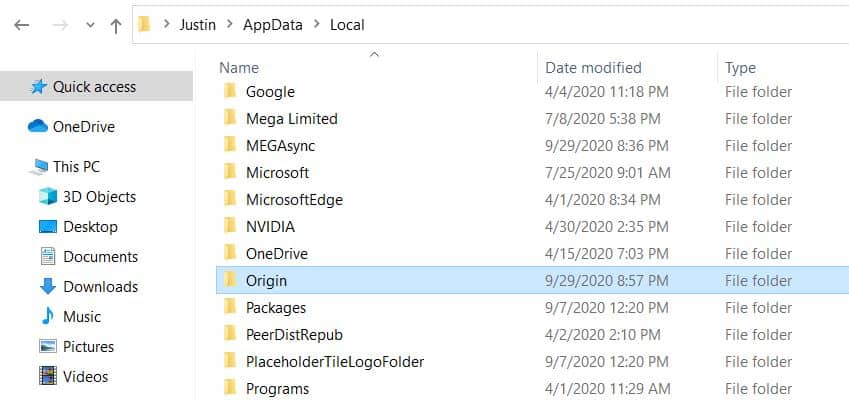 Delete the Origin folder and restart your computer.
Once restarting finished open the Origin and log back on to your account and start playing your favorite games without any issues anymore. If you are still facing the Origin won't opening error then check out the other methods below.
Also read: Trending Top PC Games for RTX Graphics Cards 2020
2. Uninstall & reinstall Origin
Another best way to fix Origin not working problem is by simply uninstalling the Origin client from your PC and reinstall the latest version of Origin.
Note: Let's say the Origin stuck on updating or installing, just open up the task manager and under processes tab click the Network column and see if Origin is pulling up any network. If not then check your proxy and DNS.
To do that follow the steps below
Close Origin client if running and close all the background process of the Origin from the task manager.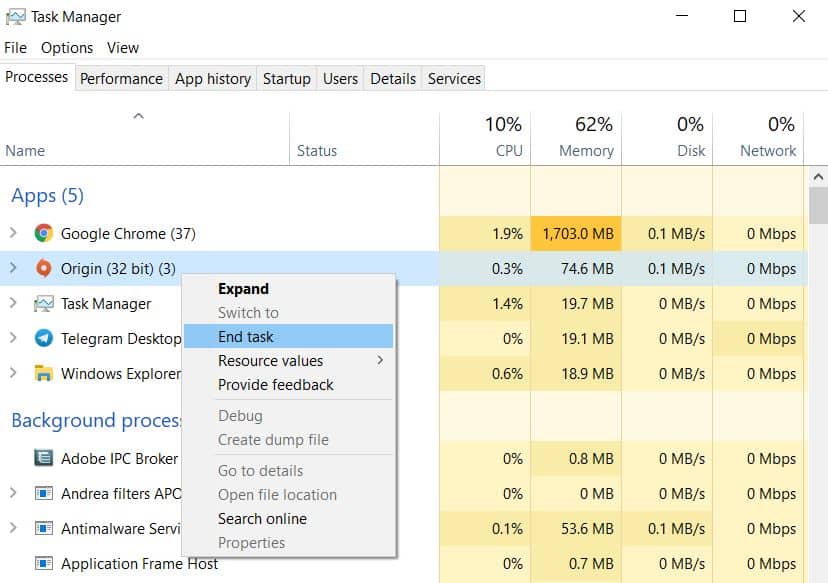 Then press the Start button on your Windows PC and search for Origin.
Now right-click the Origin app and select uninstall.
You can also uninstall by going into the control panel -> Programs -> Uninstall a program.
Once the uninstallation process has been done restart your computer.
Now download the latest version of Origin client and install it on your computer.
Then open Origin, log into your account and get back right there where you left off your game.
An effective method to fix almost all the Origin errors occurs on the PC.
3. Run Origin in compatibility mode
Even today many small chunks of game programs are made for Windows 7 32bit only and Windows 10 is just emulating that execution. Sometimes this emulation can cause trouble and end up an error like this Origin, not opening problem.
Luckily Windows 10 lets you run any program or application in the compatibility mode to run flawlessly.
First, let's run the default Windows compatibility troubleshooter for the Origin to see if Windows can find if any problem persists.
Go to desktop, right-click the Origin shortcut and select Open file location.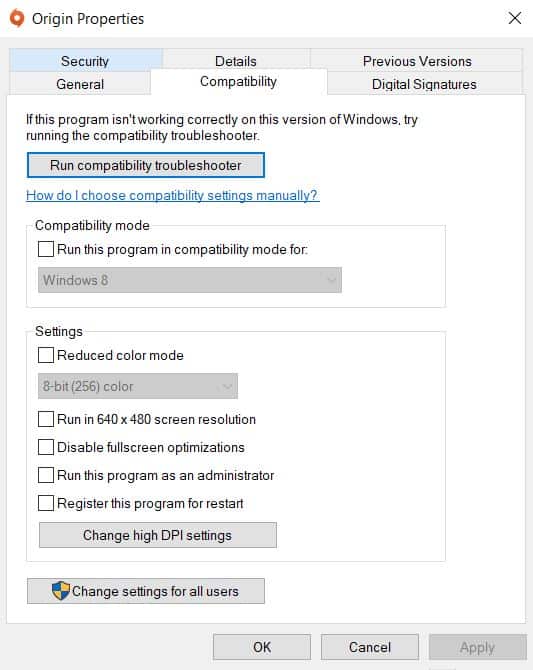 Now right-click the Origin.exe file and click Properties.
Navigate to Compatibility tab and click "Run compatibility troubleshooter".
Now choose the Recommended settings and wait till the process to finish.
Second, let's tweak some compatibility settings for Origin.
Again open Origin.exe properties and then Compatability tab.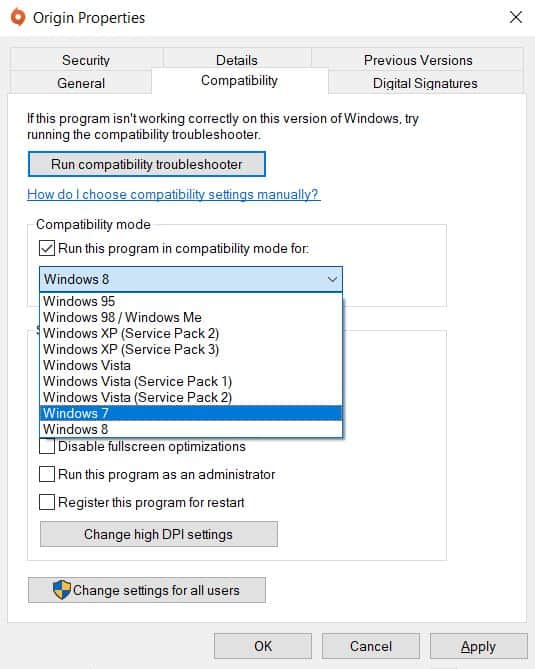 Check "Run this program in compatibility mode for" and select Windows 7 or 8.
Then under Settings try turning on Run this program as an administrator and Disable fullscreen optimizations options.
Click Apply and try running the Origin again.
4. Clean Boot Windows 10
There are many applications and services that are automatically started when you turn on your Windows computer. And this might cause some serious issues for the apps like Origin that requires constant network access.
Make sure you don't have any unnecessary apps are in your Windows startup list.
Tip: Use Ccleaner to fully remove all the caches, temporary files and registry dumb for the Origin client.
Let's make Windows 10 clean boot and disable all auto-start apps and services.
Press Win+R key to open up the run command and type in "msconfig" and hit enter.
It will open the System Configuration settings.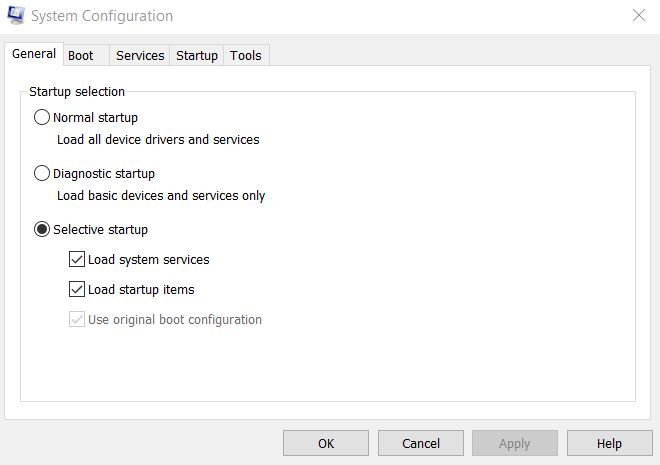 In the General tab select the Selective startup and uncheck the Load startup items.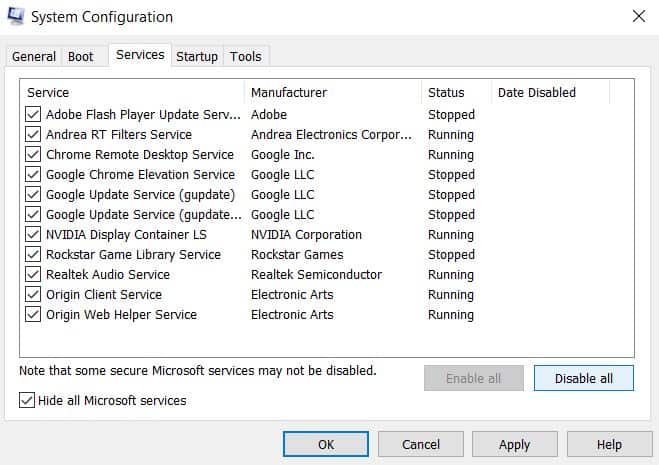 Now go to Services tab, under the list check the Hide all Microsoft services option and click Disable all.
Click Apply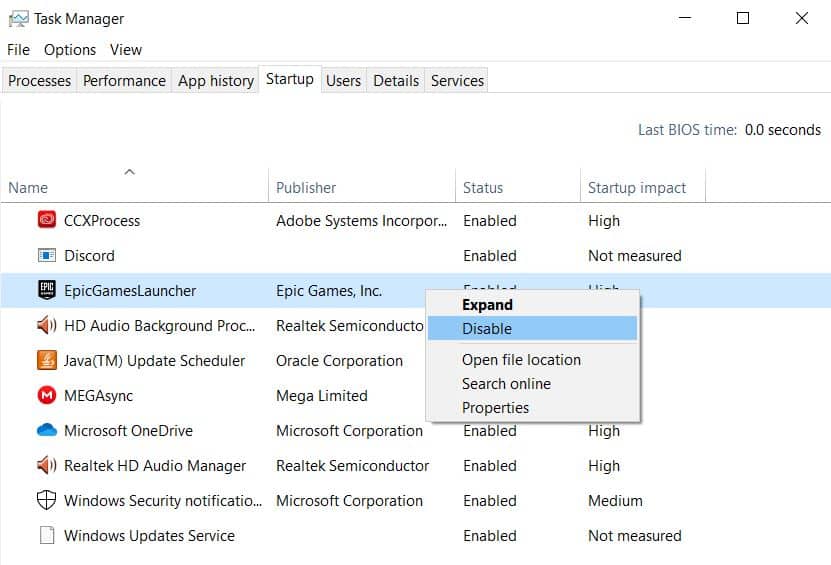 Open the task manager and navigate to the Startup tab.
Now disable the status for all the applications and restart your computer.
Hopefully, this method might fix the Origin won't open error on Windows 10.
Check out: Best Sites to Download Cracked PC Games For Windows 7/8/8.1/10
6. Update Windows / Graphics drivers
Windows 10 is like crazy, releasing patches every few weeks. Hence you need to make sure you don't have any pending updates in the update settings.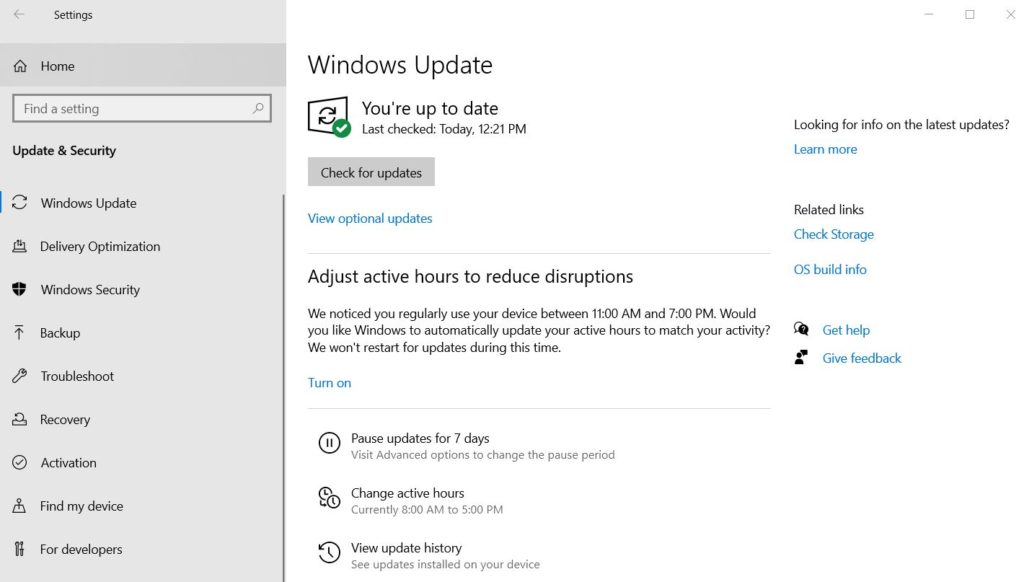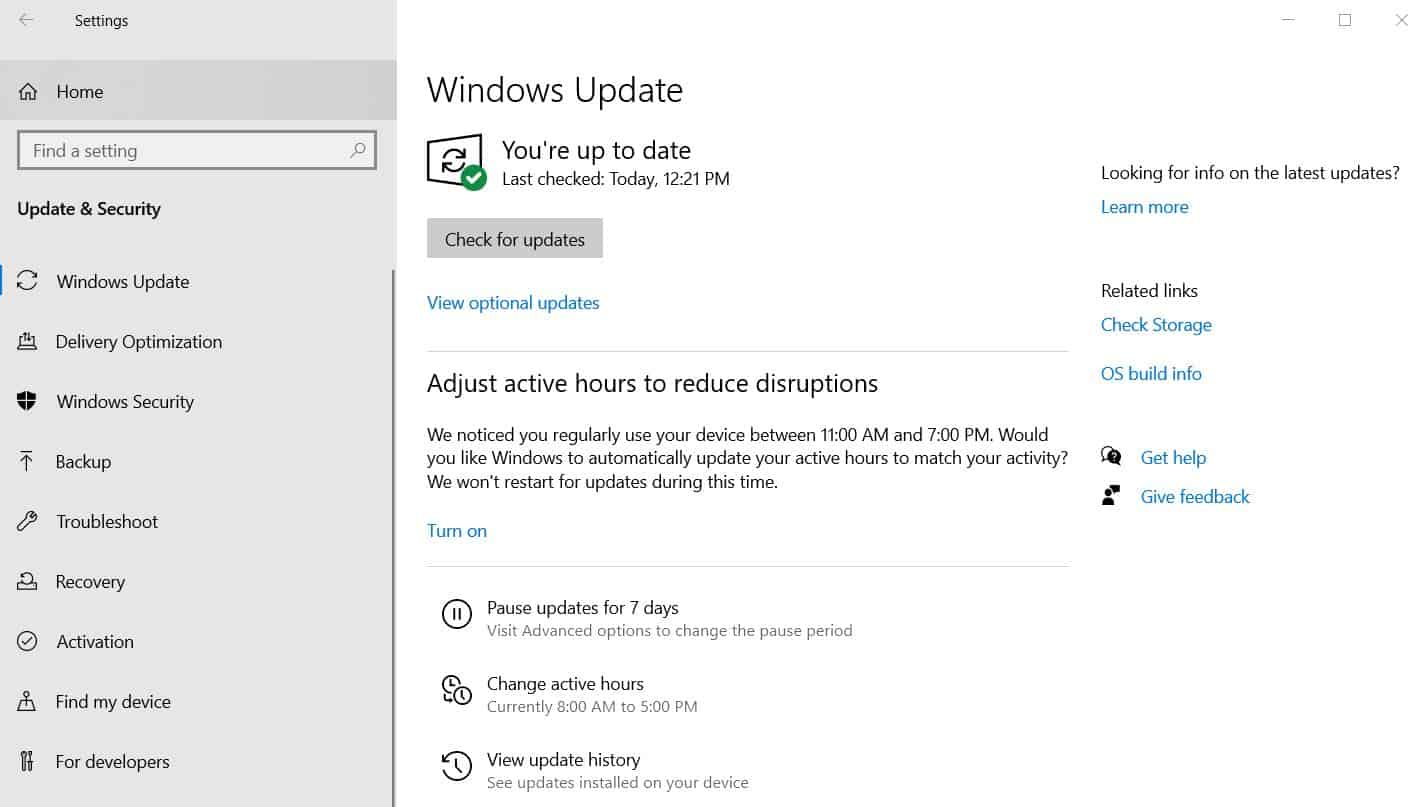 Open Settings on your Windows PC
Go to Update & Security -> Windows Update and click the Check for updates
If you find any pending updates, install them and restart the PC
Tip: Also, check whether your graphics card driver is up to date.
7. Delete OriginThinSetupInternal.exe
Some people are solving the Origin won't open error by simply deleting the waste files (installation purposes only) inside the Origin folder.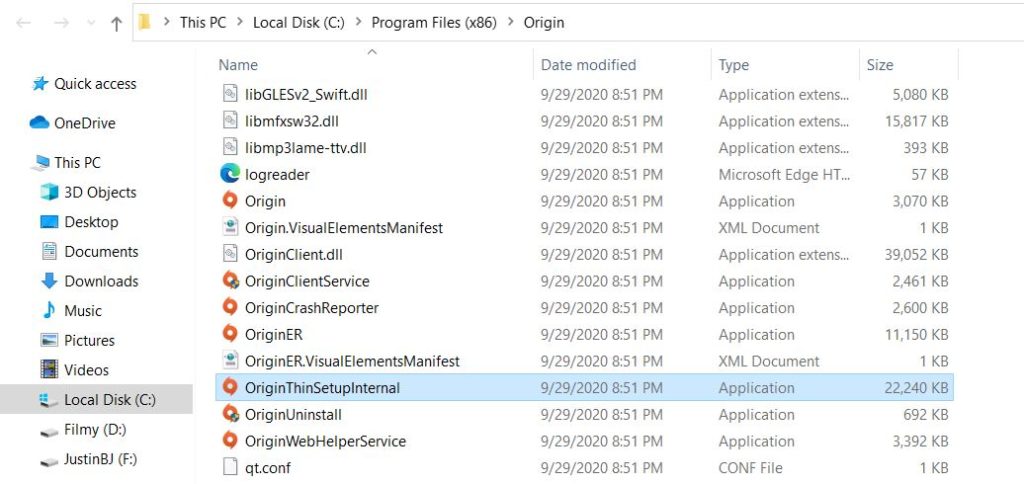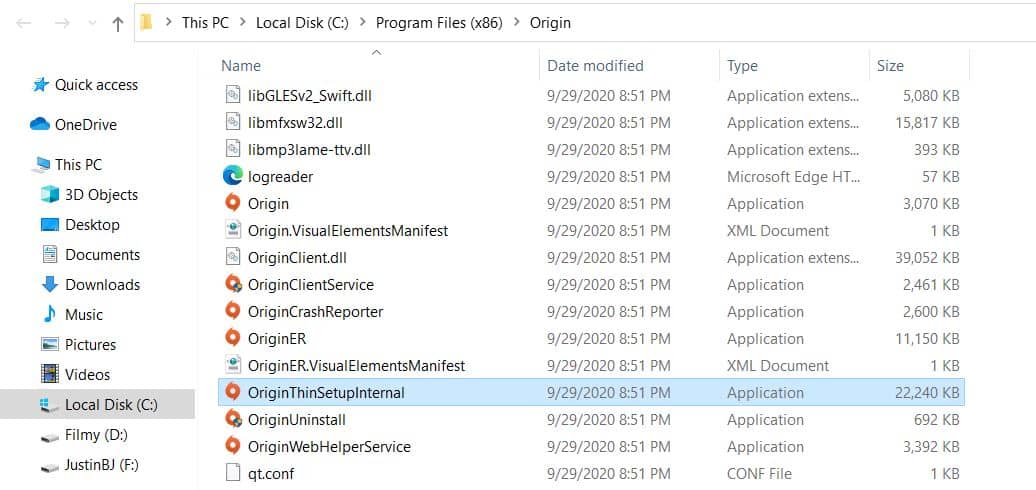 Steps to delete origin file
Open the file location of the Origin installation folder.
Find and delete the OriginThinSetupInternal.exe file.
Now open the Origin client and it will open without any problem.
How to Fix Origin Won't Open Error in Mac?
Since Mac version of Origin does not often give you any problems but still, there are people who might face this weird issue with Origin on their macs.
To fix mac Origin client, simply uninstall and reinstall the Origin from the app manager.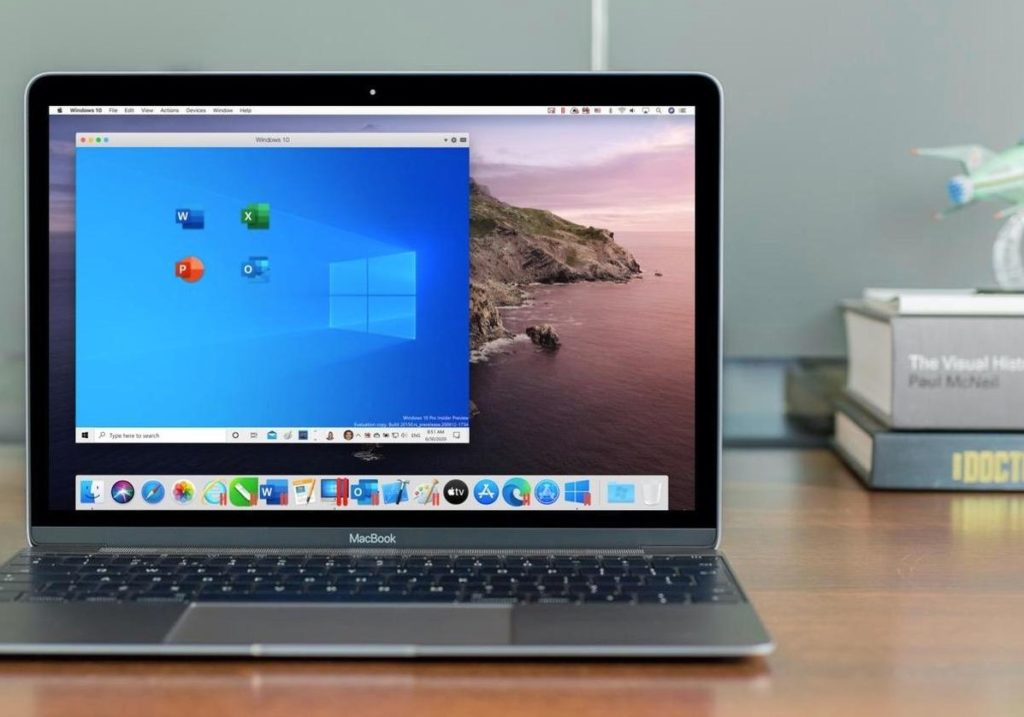 Or you can alternatively use Parallels to install Windows on your Mac and install the Windows version of Origin and access all the games available. (It also increases performance in some games)
Final Thoughts
I hope you guys now solved your Origin not opening error by using any one of the above methods. If you still facing any troubles with Origin client then you don't have any more choice than resetting your Windows operating system itself.