Hello how are you loyal readers Premiuminfo, surely we always update with the latest articles presented by Premiuminfo team yes. By reading, you will gain a very useful knowledge. Who never uses Google-provided services? Surely among us always use the service. Here is how To Bring Back View Image Feature In Google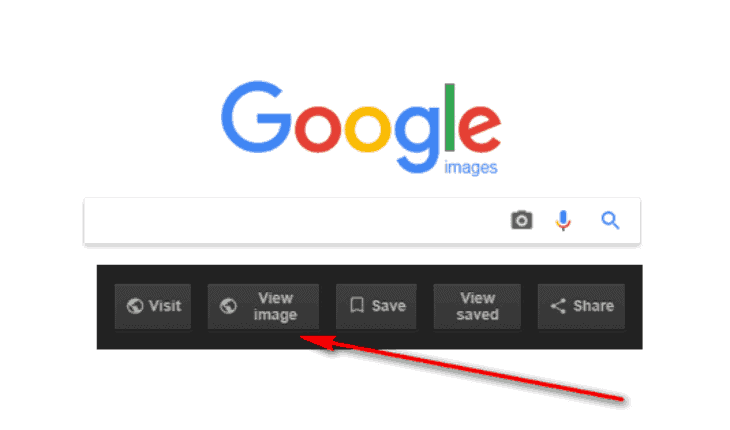 Every day everyone is using Google search engine, to watch Youtube, send rapidly message via Gmail. Android operating system used by many people and so forth. Google is one of the largest technology service providers in the world.
As a contributor to Premiuminfo, I will discuss about the loss of feature 'View Image' in Google search engine deliberately removed by Google some time ago.
Also Read:
This is Why View Image Feature on Google Deliberately Removed?
Google headquartered in California, United States made a decision that view image feature is considered harmful to its users.
With the action then all Google search engine users can no longer see View Image feature of each image they open. So if you click an image it will be directed to the site.

The reason is as an effort to protect the copyright of photographers as well as in response from the protests of photographers to photo provider companies like Shutterstock Images.
Protests from Photographers and Publishers
This is what causes Google to remove View Images feature on its search engine. Google got criticized from Getty Images, because the images displayed by Google is considered to be violate in many copyright issues.
Because the company is a provider of photo libraries that sell the work of photographers and illustrators to print media companies, electronic media and so forth.
Actually with View Image feature users can download images without having to go to the address of the website and can directly saved the image.
With the removal of View Image feature, definitely Google search engine users feel very, very disappointed with the decision.
Also Read: How To Easily Create Gmail Account in Google
How to Bring Back View Image Feature in Google
Actually without the View Image feature in Google image search, users can still outsmart by right click on the image then click open image in new tab.
That way, users will immediately be able to see the image without having to go to the site first.
But, now here is the easiest way to bring up the View image feature which deliberately removed by Google.
Users can take advantage of View Image extensions , which can be downloaded on Chrome web store. Once the extension is installed, Google Chrome browser will be refreshed, the missing view image feature will come back again, 

Well, it is very easy to bring up a view image feature that has been deliberately eliminated by the Google? You can try.