Today We Will share the adsense alternative which you must use when your adsense application has been rejected Ads Optimal Best Alternative Google Adsense  is one of the alternatives that can be utilized advertiser and closely resembles Google Adsense . Adsoptimal is a service Advertiser ad providers like google adsense. The difference is AdsOptimal more flexible on display Mobile is possible to adjust the Google algorithm today is the algorithm Mobile. So you're lucky if visitors blog / website you are from Smartphone, Tablet .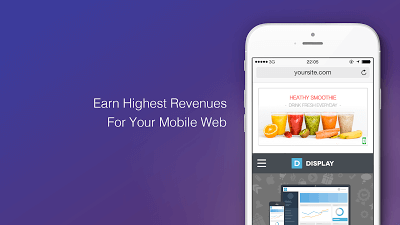 So what are you waiting register your blog, AdsOptimal still in the stage of promos and bonuses when Approve. According to the news AdsOptimal Optimal guarantees RPM (rate per million) more compared to Adsense Ads besides Optimal also provides registration bonus which total $ 15 $ 10  after Approve while $ 5 obtained after upgrade Premium account.
How To Register At Adsoptimal For You Website
1. Click on this link: List Ads Optimal 
2.Then Click on Sign Up to get into the registration tab as shown below:
3. Fill in all the complete data and  register .If it is complete click Submit For Review.
4. At this point signup you succeed and can directly log on the site Optimal Ads, but to be able to put your ad code may still have to wait for a confirmation email if you are accepted into a Publisher or not later than 1 x 24 hours.
5. During the process of waiting for approve it helps you do postings on this Optimal Ads on Your Blog.
6, After Receiving the conformation about your approval .It Will show as shown below
How to Easily Create a Blog Redirect Automatically to Other Blogs
How to Install AdsOptimal Ads on Blogs
After listing and When approved AdsOptimal Account, the next step is to install the script AdsOptimal ads on the blog so that ads appear. Replacing ad script AdOptimal little different from AdSense. For example, for blogger (blogspot) AdSense ads simply add widgets HTML / JavaScript and insert ad script.
However, the install AdsOptimal ads not through a widget, but to directly enter the ad script to the template, precisely in the tag <head> . But even then the ad script can also be entered manually by selecting Custom Ads that you can find in your AdsOptimal account dashboard. Advertisement custom scripts can be installed in the widget, but you also have to enter the first script tag into the <head> .
1, For getting ads AdsOptimal, Log into your account dashboard.
2, On the Get Code, you can select the type of display advertising.
3, I suggest using the recommended or ads that much $$$. Recommended ads will have more earning opportunities are many.

4, After getting the code (script), then just need to add in template settings, edit HTML. Copy the code as shown below before the closing </ head>.
5, Save the template. Now you see ads AdsOptimal by opening your blog via smartphones and PC.
So little information about Ads Google Adsense Alternatives Optimal Best , hopefully the above review could be beneficial for readers who are tired of continuously rejected by Adsense, Good luck.