Many smartphone accessories are now being used fiercely by tech-consumers. One of these accessories that have recently seen a rise in demand is Bluetooth earphones. Wireless earphones are easily accessible everywhere now, and the good thing about them is that many of these models, despite being high-quality, are inexpensive.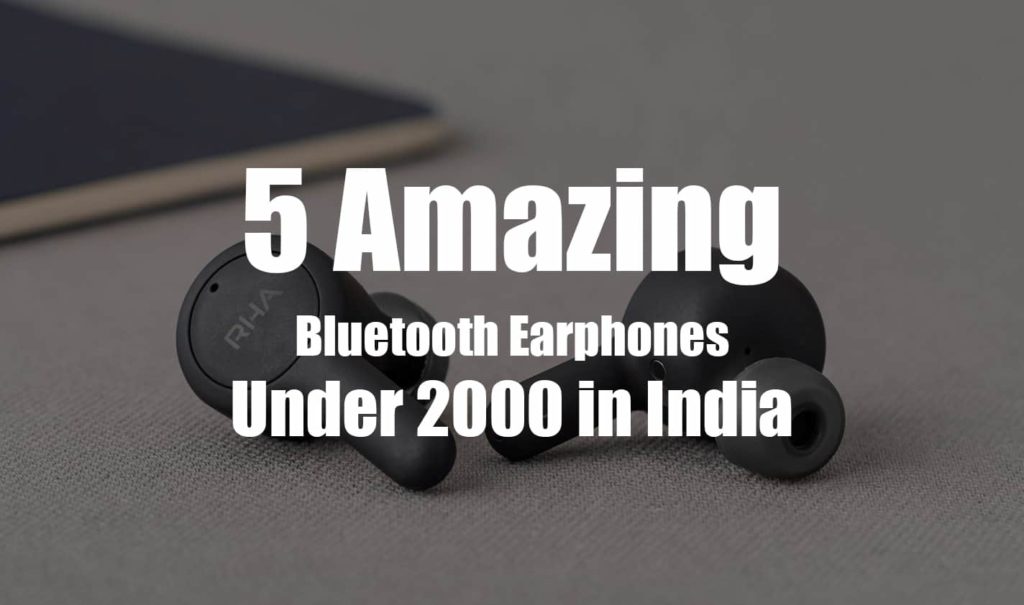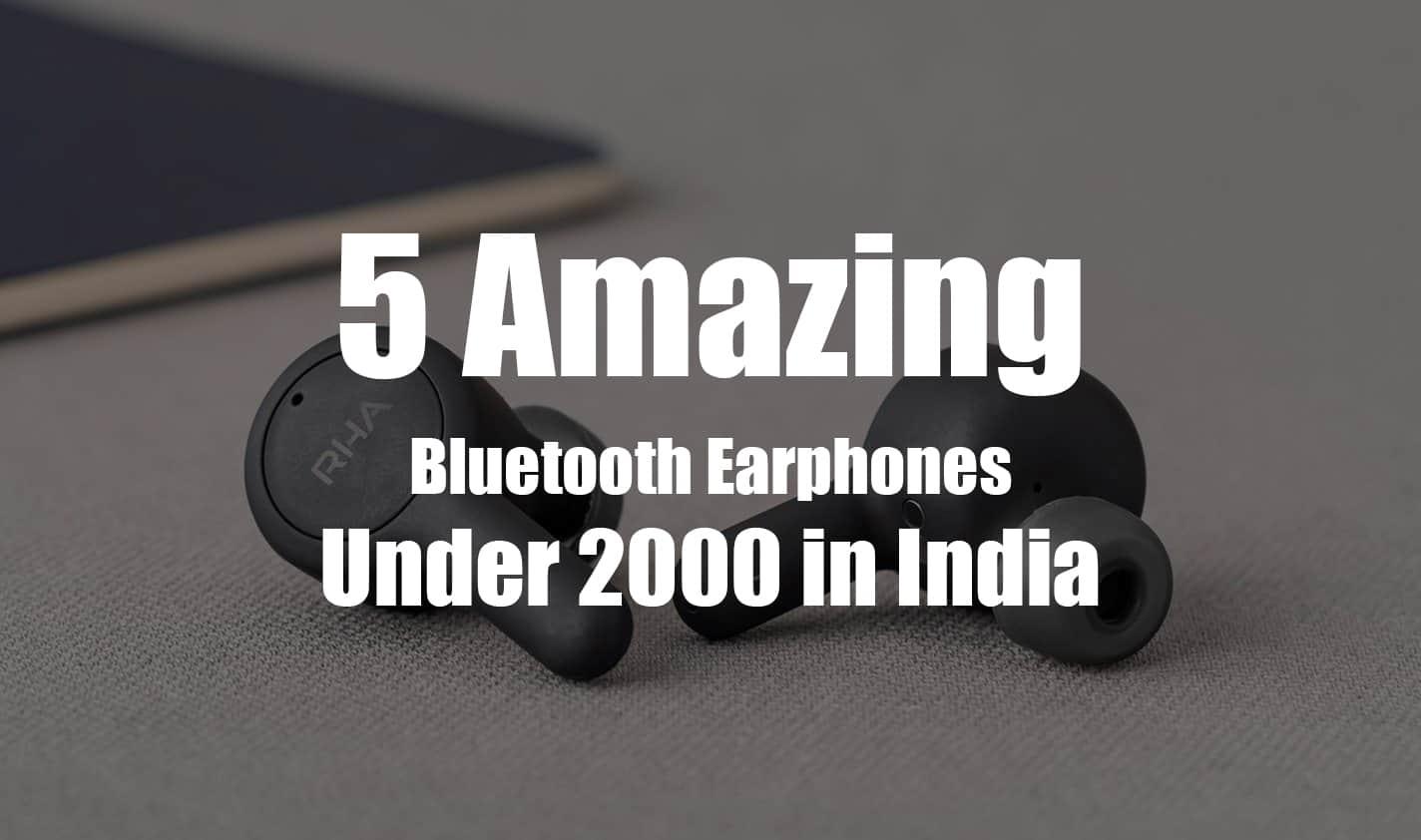 Mobile phones have been warned against for their radiations while talking or charging. And using wired-earphones as an alternative is ear-to-phone talking can jumble you up! This is when Bluetooth earphones enter and swoon everyone with their high-tech performance. If you are considering buying one of these on a low-budget but high-expectation, then don't worry! We'll help you out. You can find the top bluetooth earphones under 2000 for your needs here!
Upgrade your earphones and explore the best of music and audio performance with a set of Bluetooth earphones that are lauded by customers everywhere. Our compilation below will help you choose the best for yourself!
Android: Best Ways To Install Dolby Atmos on Android Root & No Root
List of Best Bluetooth Earphones under Rs 2000
1. Realme Buds Wireless
The Realme Buds Wireless provides you with a Bluetooth headset along with a mic. The product has been tuned by the well-loved DJ, Alan Walker and his R&D team. These wireless headphones are equipped with a deep bass that provides the listener with a wonderful sound experience. The good thing about this product is that it is compact and easy to carry, making it easier for students to tag it along. Not to mention, the product has been made with skin-friendly and harmless silica along with premium metal.
The ultra-large 11.2 mm bass boost driver has been blended with the Japan Daikoku technology that takes the game up a notch. With the massive 110mAh battery, the device will last you until you finish listening to all your favorite songs for the day. It offers you magnetic earbuds for more secure and hassle-free storage along with auto on and off features. The in-line remote comes with a 3-button with a mic and allows you to keep phone calls, Google/Siri, or even music at your reach.
You will receive a six-month warranty on the product, and a quick customer-service staff that is ready to assist you in times of crisis. It comes with a distinct logo that cannot be missed and a design that is comfortable yet stylish enough to capture young hearts. The budget-friendly cost is just the cherry on top of the cake when it comes to these Realme Bluetooth headphones. We recommend it!
2. Tagg Inferno Wireless Bluetooth Earphones
If you're looking for a technology that is simple and smart, and one that makes listening to your favorite music serene, then the Tagg Inferno Bluetooth earphones should capture your attention. The product allows you to enjoy a high-definition sound. It comes with a CVC6.0 noise cancellation technology by Qualcomm, which provides a seamless listening experience in terms of 0You will rarely need to worry about the maintenance of the earphones as their design resists all kinds of dust and splatter. These earphones genuinely bring out the character in your music and bring it to life.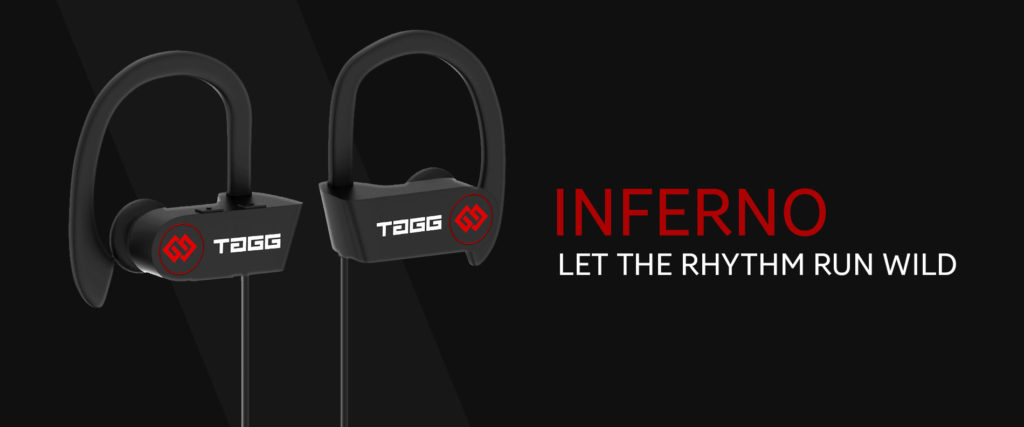 These wireless earphones bring the beauty of music to your life. This CVC6.0 noise cancellation technology guarantees great music-quality and clear voice calls. This clear and sharp sound is joined with an EDR 30 feet operating range and comes with Bluetoothv4.1. Tagg Inferno Bluetooth earphones also come with a sweat-resistant body that can be used during running/walking.
The earbuds are protected with the help of nano-coating technology that does not let them cave into the stress during workouts. You can also play music for at least 7-hours straight, and enjoy at least 8-9 hours of talk time with these Bluetooth earphones.
3. PTron Tangent Evo Bluetooth Wireless Earphones
The PTron Tangent Wireless Earphones have been designed to provide you high-fidelity in sound and allow as little distortion as possible. The product is known to make music-experiences more enjoyable with the help of deep bass and immersive performance. Since the earphones provide a secure fit, athletes do not have to shy away from wearing them to gyms or tracking.
These earphones are suitable for all kinds of high activity levels, including sports, workouts, and even running errands. It comes with a bio-fiber blended diaphragm which makes it more reliable and stable in performance. All music-enthusiasts will appreciate the skid-free nature and clear HD audio of these Bluetooth earphones. Who would have thought of getting all these fantastic features in below Rs. 2000?
4. Cross Beats Wave Waterproof Bluetooth Wireless Earphones
These Cross Beats Bluetooth earphones offer you easy usability as well as connect. Not only do they provide a seamless performance, but they also have a comfortable fit around your ears. The product comes with Bluetooth 4.1. CSR technology which is known to provide high-fidelity music, and also ensures clear speech. The earphones have been made with a smart technology that has laid most of its focus on creating lesser noise.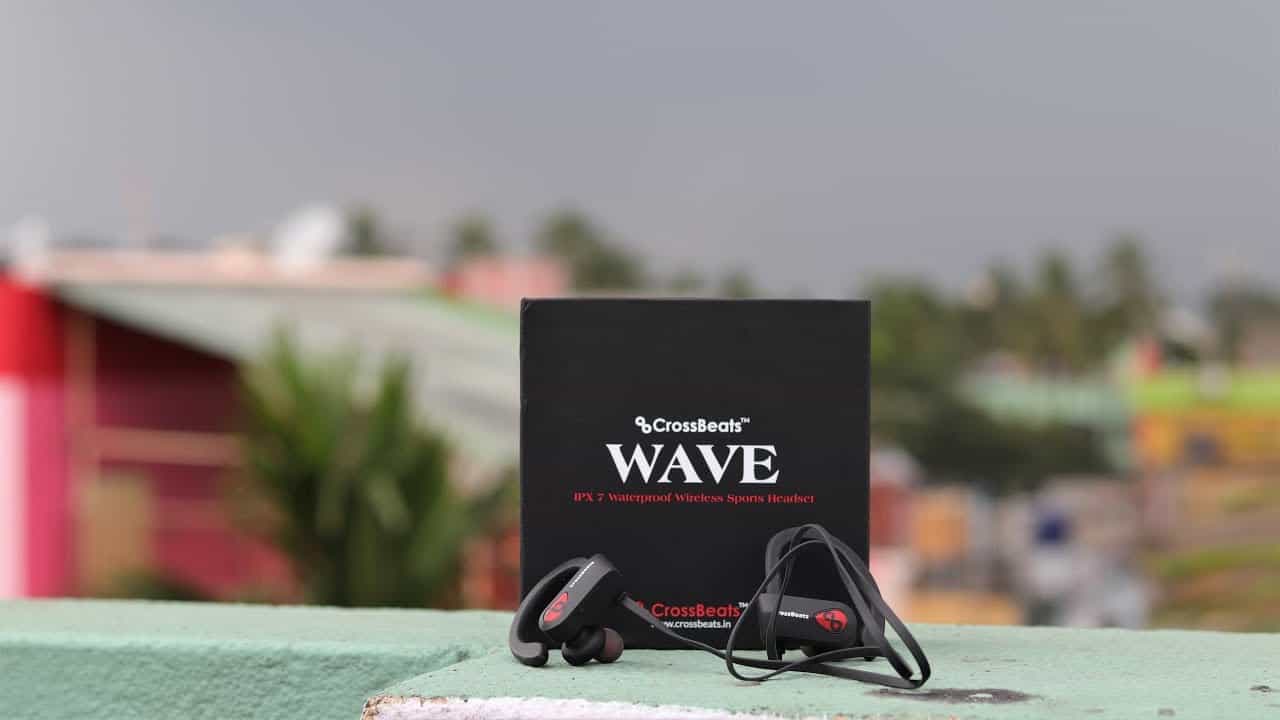 Due to their secure fit, you can wear them to all your fitness workouts, including running, walking, and gyming. Their neckband design can be used comfortably by almost everyone, even if the purpose is to listen to songs. You can also share your favorite music with your friends with dual pairing, and enjoy clear communication with the built-in HD microphone. The Bluetooth earphones are compatible with almost all devices that connect Bluetooth. This is another one among the best Bluetooth earphones under Rs 2000.
5. Mi Sports Earphones Basic
The Mi Sports Earphones Basic fit perfectly well to all your sports routines. This product comes with an IPX4 rating which provides decent protection against all water-related accidents, ensuring a long-life of the appliance. Whether you're hitting the gym, or only out for a jog—your earphones can always stick by you. Since they have a water-resistant quality, you can also take them out near the pool without worrying about unforeseen damage.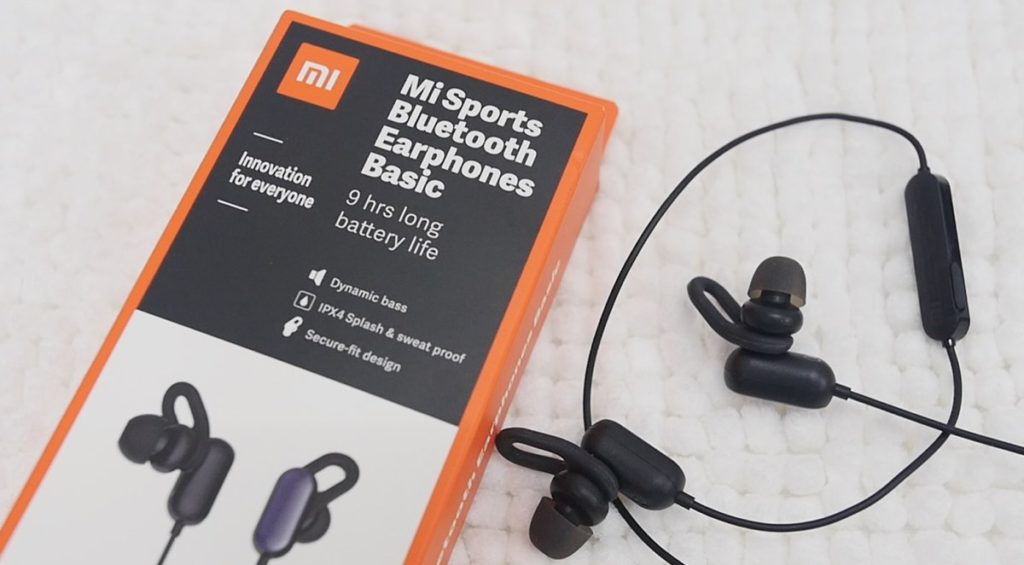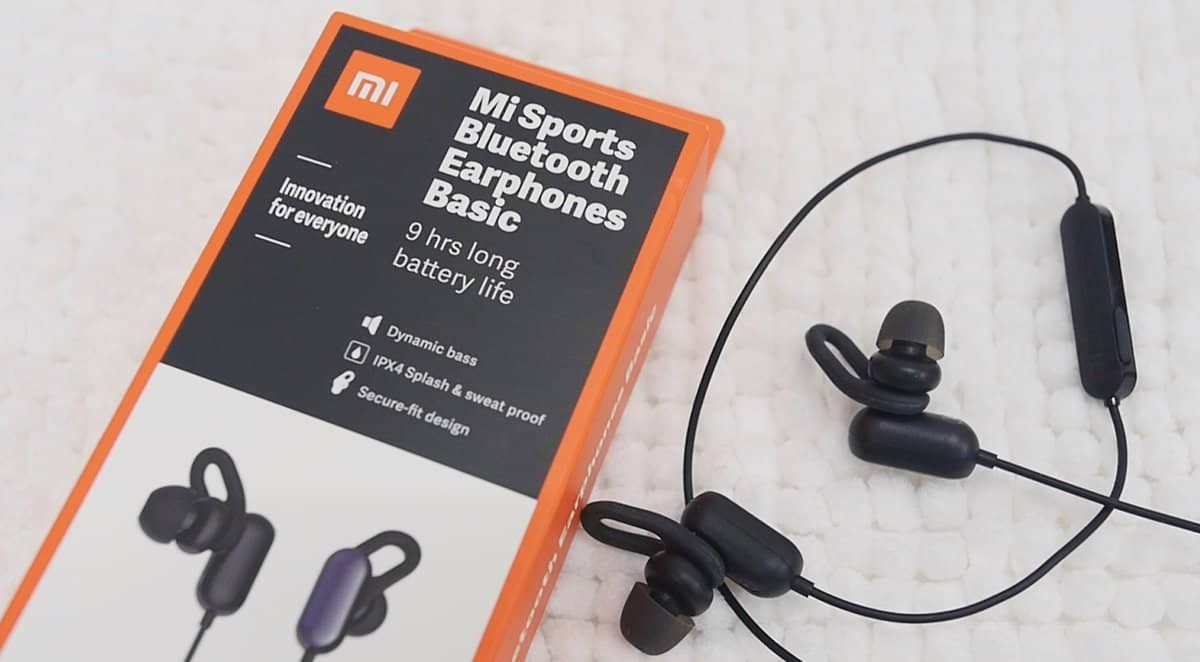 The battery life of these earphones goes up to 9 hours, which is more than what is usually offered. The product also provides you with a 10mm sound-conductor along with a copper-enameled wire. It weighs quite low with only 13.6 grams weight and comes with a six-month warranty. If you're looking for sweat or splash-proof and 360-degree rotatable earphones, then these Mi Bluetooth earphones might catch your drift.