If you're planning your next video project, whether that's to put together a handy how-to guide for your online business, or to create a video from the snaps and films you took on your last vacation. Then keep reading for the best software options for Mac, that'll help you get the job done quickly and easily.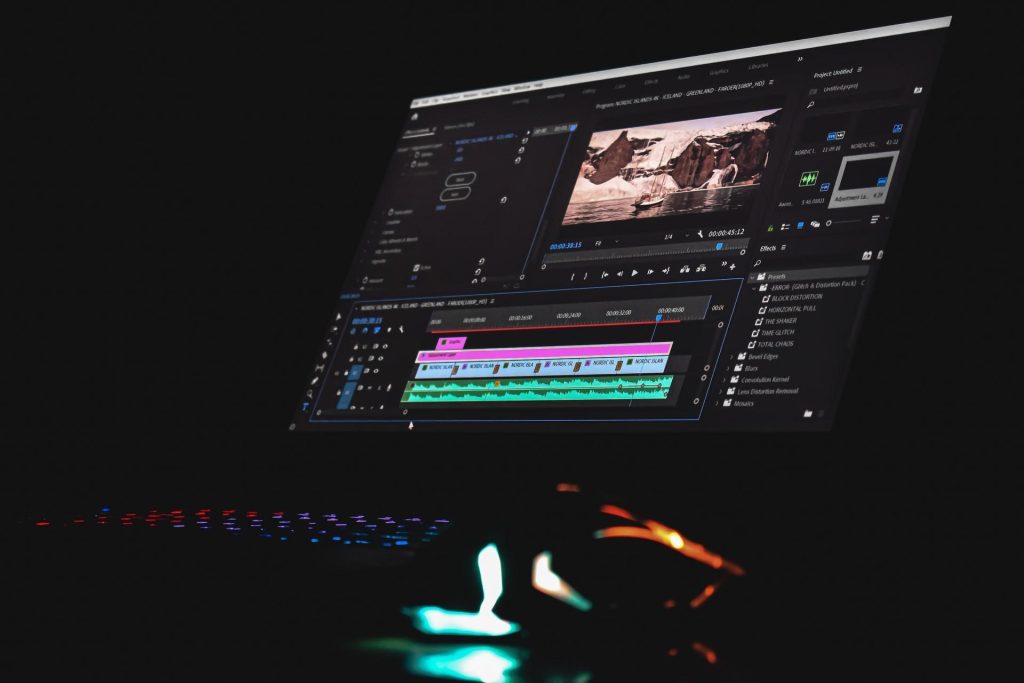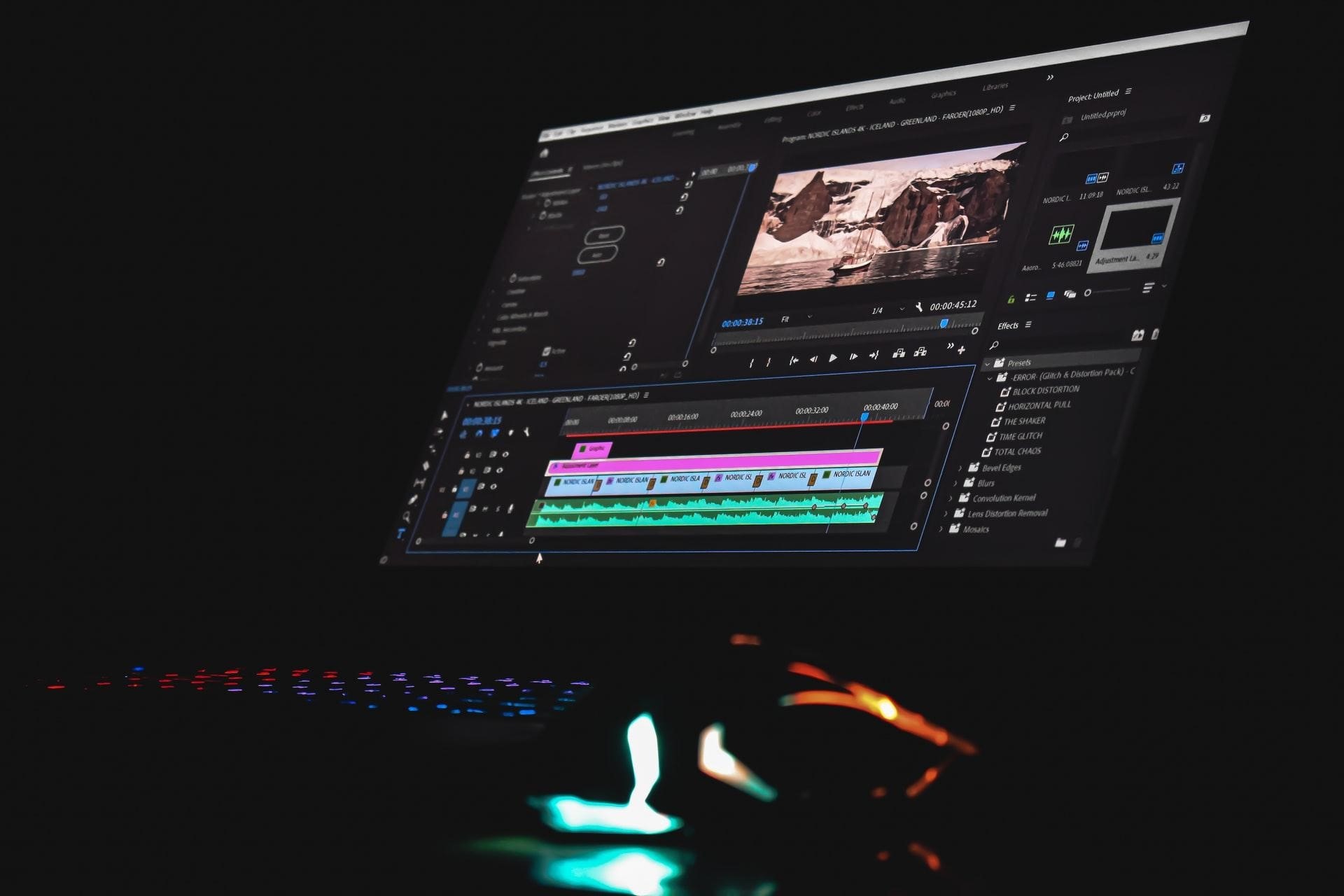 Our list of the best personal finance software includes free and paid options to suit a variety of financial goals. So take a look and get your finances in order in no time.
Best Video Editing Software Options for Mac
1. Adobe Premiere Pro CC
This software is the most popular video editing package across all the major platforms and has been for some time. The interface is intuitive and easy to learn and allows for full customization, too.
Both video and audio editing can be completed to a professional standard using the Adobe Premiere tools. Which is an integrated, non-linear editing package. To boost the quality of your video and make for easier projects. Premiere Pro allows users to, for example, add animated titles, reframe shots to take into account differing image ratios, and manipulate scenery so that it moves differently in comparison to the main image. All of these elements have made this software the industry leader in the video editing of social media footage and film for the big screens.
The app is also compatible with a range of other Adobe tools, including Photoshop and After Effects, for a seamless, integrated workflow.
2. Lightworks
For those who are not sure about the options available, Lightworks is free for home use, allowing you to get a sense of what this particular software offers without committing to buying.
This solution is considered to be one of the best for video rendering, and it also comes with a host of built-in effects and advanced tools – including the ability to 3D edit – for you to use during your next project.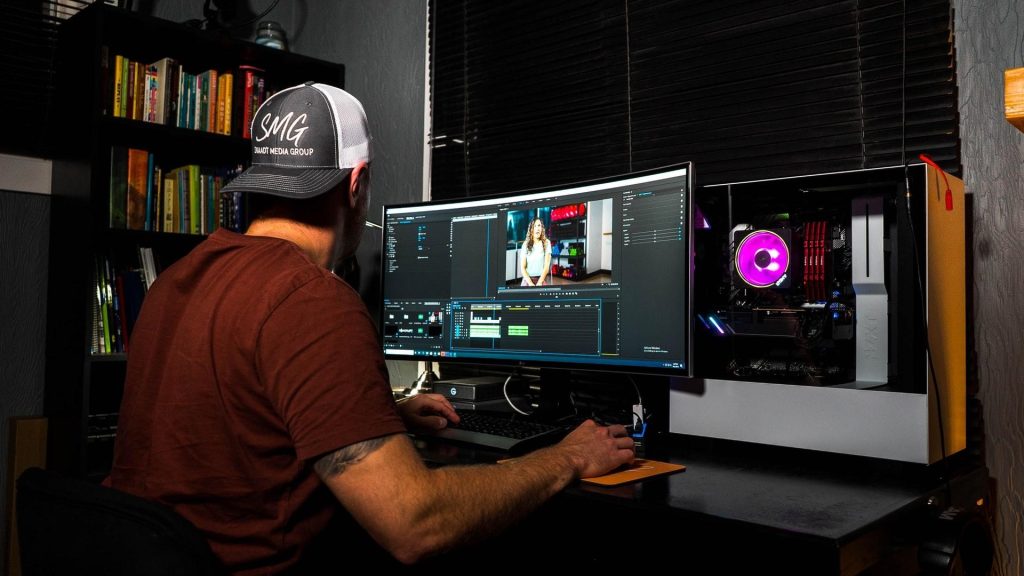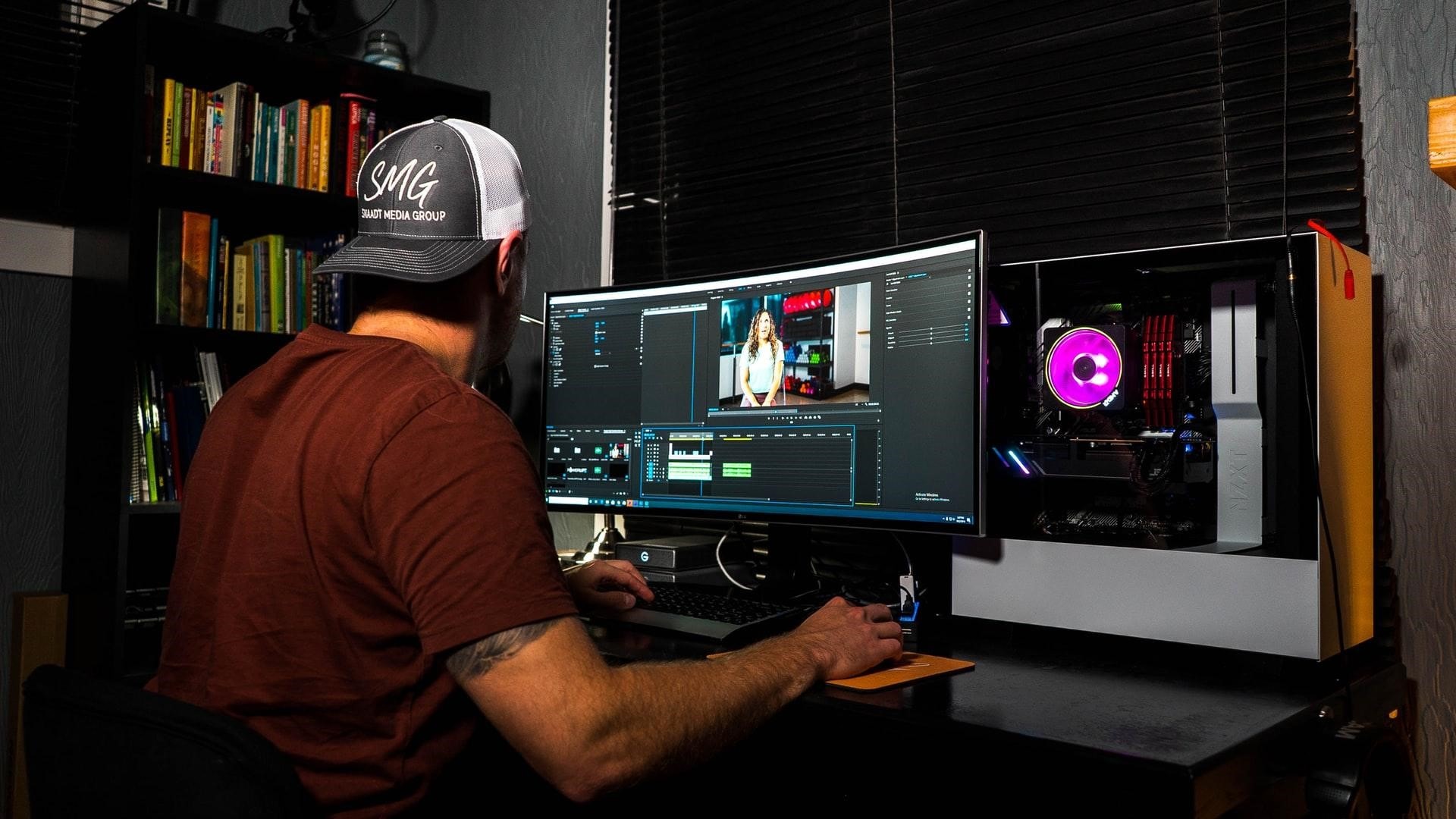 One of the best things about Lightworks is its multi-channel input capabilities and the unlimited number of video and audio tracks that can be used in a project. While video post-production tasks take place in the background, allowing for smoother working.
The software can support a range of different import and export video formats, and users can simultaneously edit footage that has been recorded using multiple cameras. Finally, the screen capture feature is regularly cited by video editors as being especially useful.
3. HitFilm Express
For those new to video editing or who have a limited budget to spend on their project. HitFilm Express could be the answer. This free editing software features the professional-grade tools – including for motion tracking and animation – needed to make high-quality films, gaming videos, and content.
HitFilm Express is currently the biggest free VFX toolkit on the market: from video templates to free tutorials and masterclasses; this software is a holistic solution that's easy to learn, too. The tools that users have access to include keying tools and effects, lens flares, industry-standard color adjustments, and 3D simulations.
Online learning resources walk users through every element of using the software, providing step-by-step guides on. For example, creating fan films, making a gaming video, and how to effect digital scene extensions.
4. Movavi Video Editor
This option is known for being a powerful yet easy-to-master video editor that benefits from a user-friendly interface and the ability to render videos fast.
Some of the most useful tools offered include the ability to crop the edges of a video, rotate an image, add additional video and audio tracks, incorporate various filters and effects, and create a slideshow.
It's possible to make a finished video in just twenty minutes! Want to add some extra magic to your project. The Movavi store offers a multitude of attractive transitions, titles, stickers, and lots of other content to take your video to the next level.
More On: Top 10 Sites to Make Blurry Picture Super Clear Online
5. DaVinci Resolve
Widely credited as being the best video editing software for color grading. This solution also offers a variety of audio parameters and multi-camera editing, extended features, and curves, as well as image stabilization tools.
Making your editing flow more smoothly and negating the need to jump between programs or screens. The software allows for the import and export of all media formats and comes with lots of drawing tools, too.
Users can choose between the free or studio versions of DaVinci; while not as feature-rich, the former option incorporates everything that the amateur or home user needs to make professional-grade videos.
6. Blender
Particularly good for 3D editing and rendering. Blender is an open-source solution that offers many tools for the creation of visual effects. Also This software is often singled out for its functions that allow users to work with movable objects, model, animate, and shade.
Blender's interface is highly-customizable, and users can even create their own tools and add-ons. As well as connect with Blender's Render API. The Blender community is constantly growing and developing. With new developers, content creators, marketplaces, and businesses coming on board and adding to the ecosystem of the organization.