These days many of us used to have more than 5 Instagram accounts from a personal profile to a professional page. But Instagram allows you to manage only 5 accounts on the official Instagram App. There are several ways to add more than 5 Instagram accounts in 2023.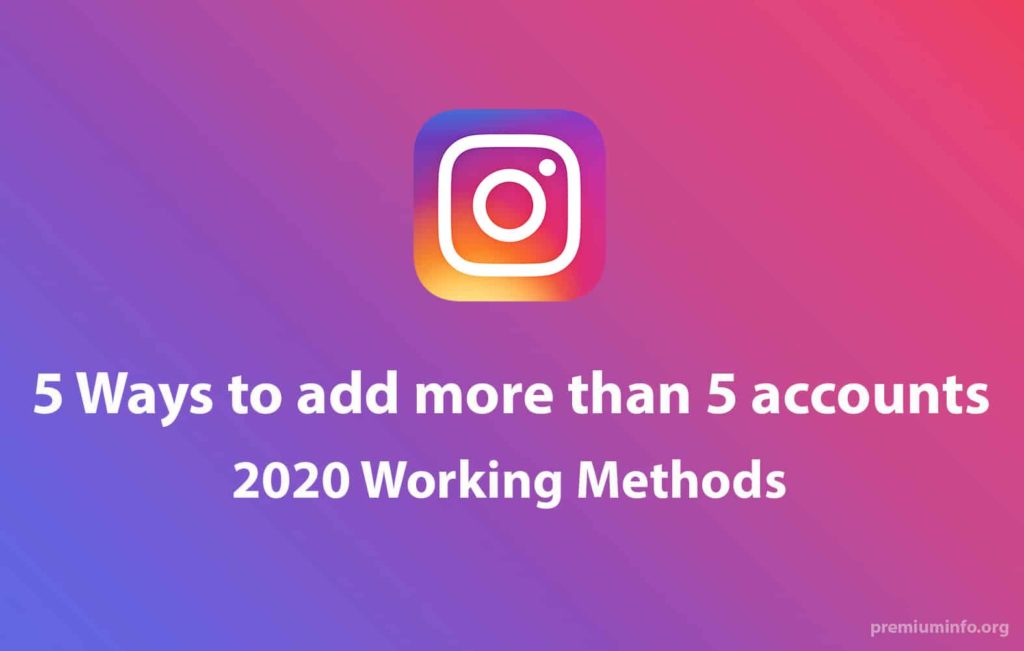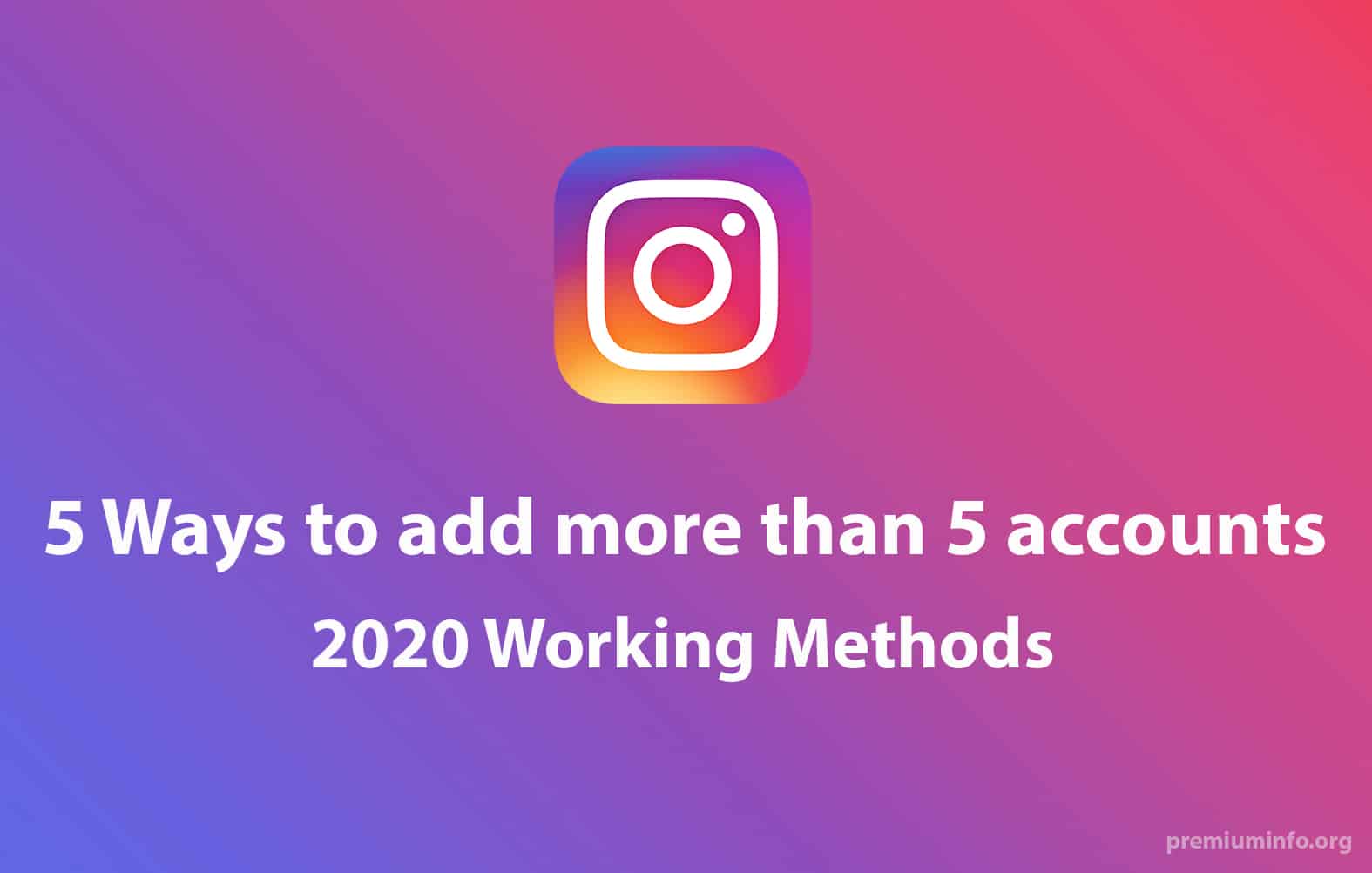 This will help the digital marketing agency and social media influencers vastly to manage between their 100's of Instagram accounts easily. No more need to buy a separate phone or logging out and logging in again.
Since Instagram update keeps changing, the methods we're gonna show are tested using the latest Instagram App (Version 159.0.0.29.122, Dec 2021) from playstore and working flawlessly. Let's dive into the actual methods.
Also read: (iOS 13) Download & Install Spotify++ IPA Without Jailbreak
5 Ways to Add More Than 5 Accounts on Instagram in 2023
1. Set up multi-login feature on Instagram app
Instagram recently announced the "one login for all your accounts" and by using that feature you can simply tap and connect all of your accounts into one account by using one login (that means one password).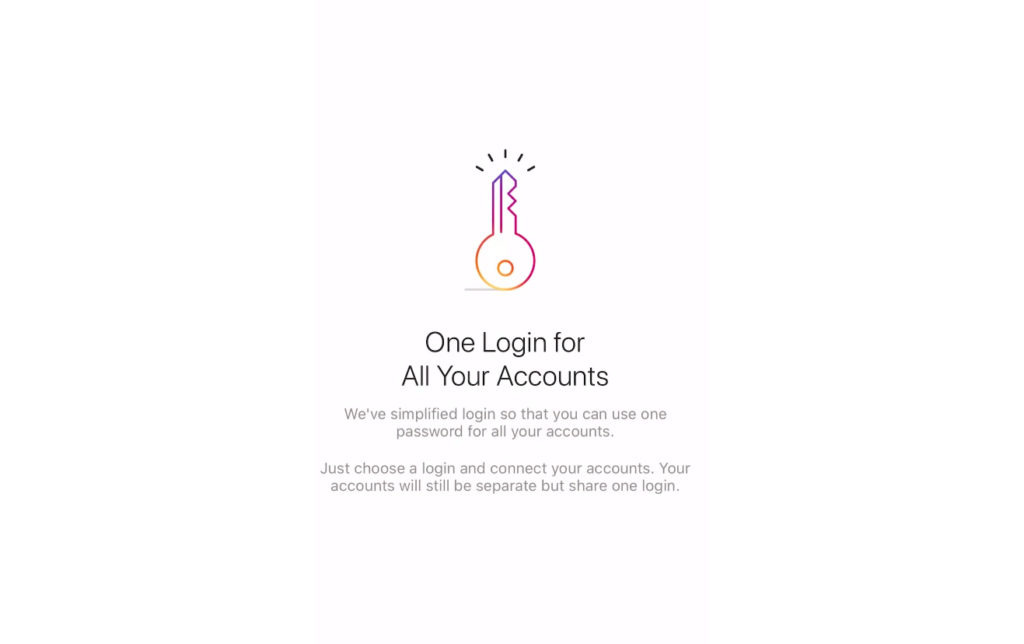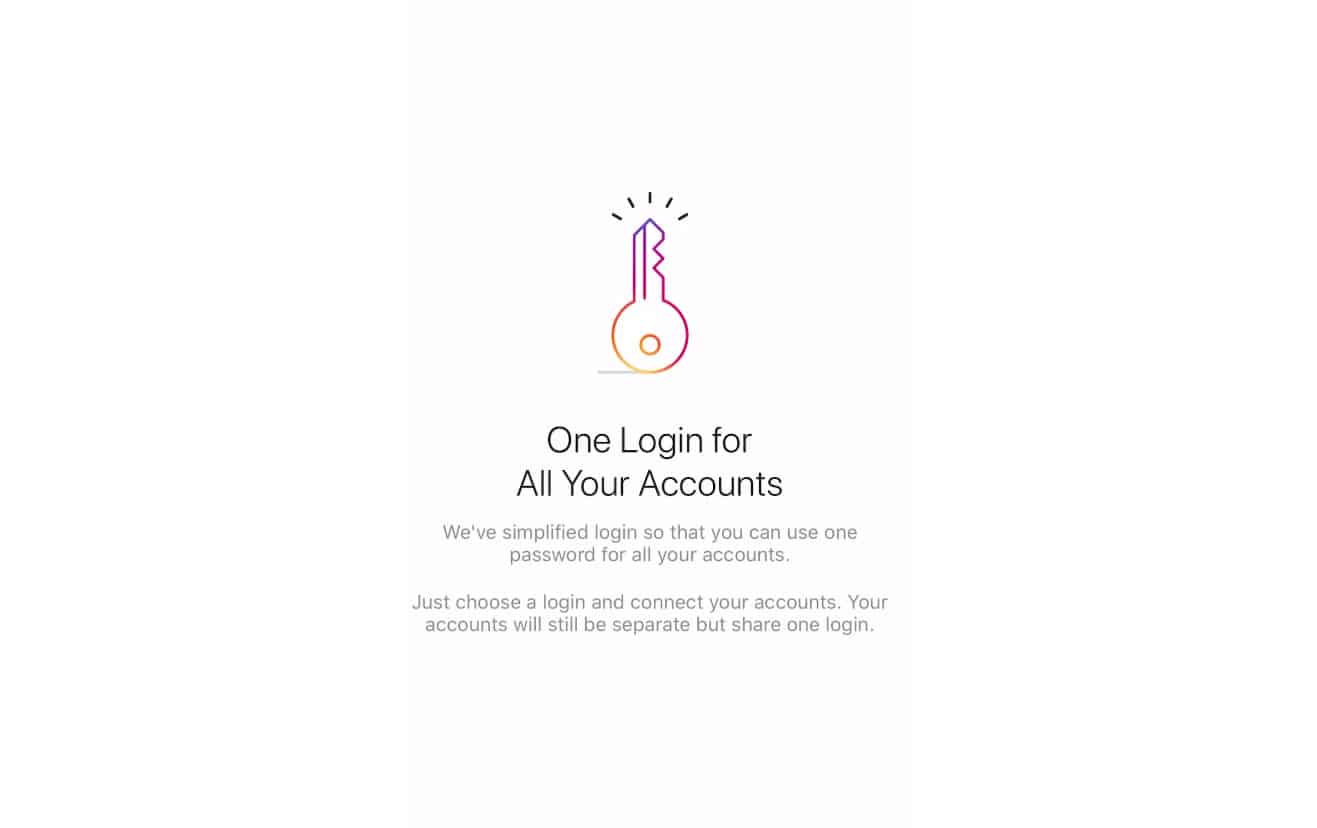 Many people don't know about this feature or not heard off, but it is pretty useful for the ones you use more than 5 accounts regularly.
Note: Before using this method make sure you logged in all 5 accounts you want to merge in.
Let's see how to set up a multi-account login feature on Instagram.
Make sure you have the latest version of Instagram
Now open up the Instagram app and go to Settings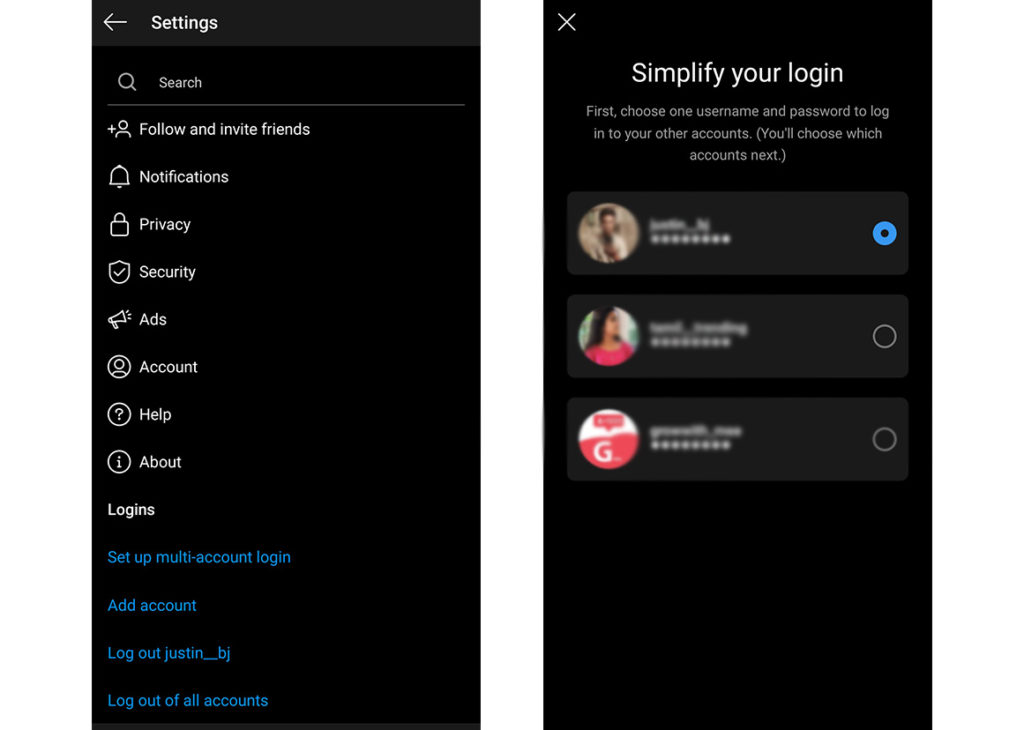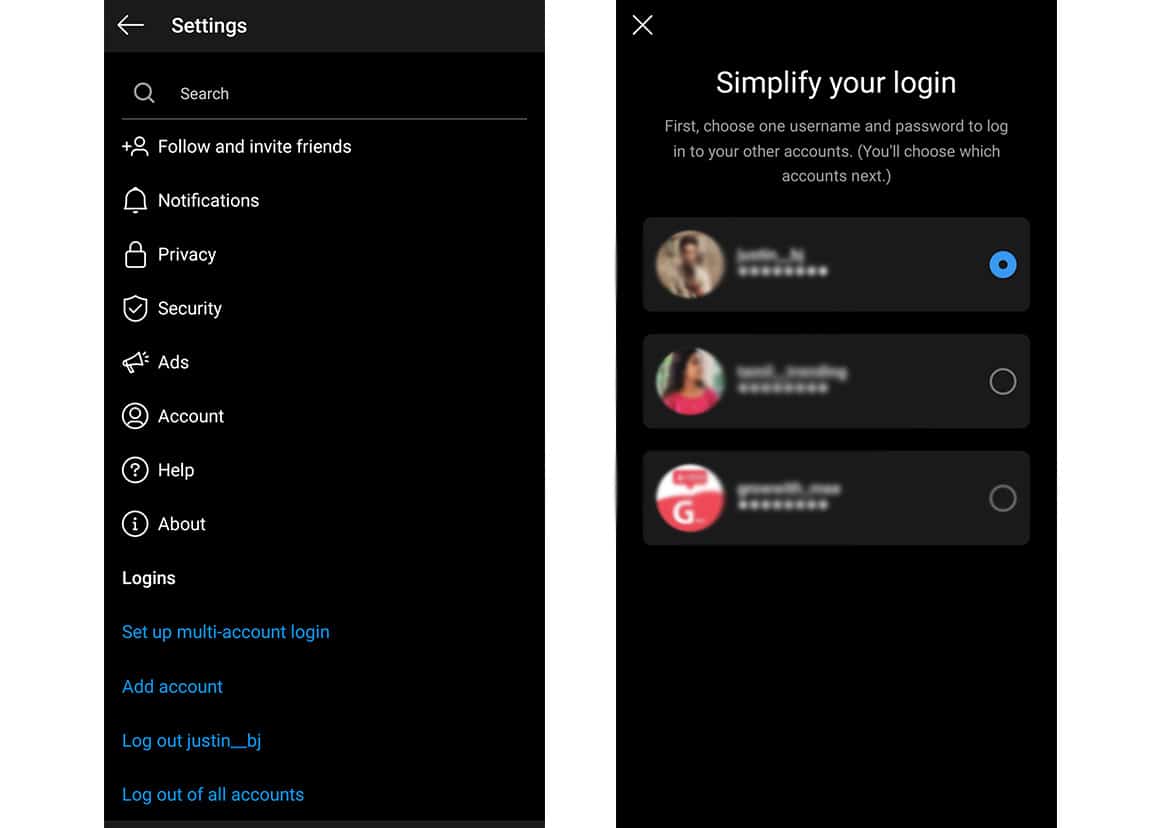 Under Logins, tap the Set up multi-account login option
Simply tap on the account you want to merge all of the other accounts and tap Next
Tap OK on the Security Reminder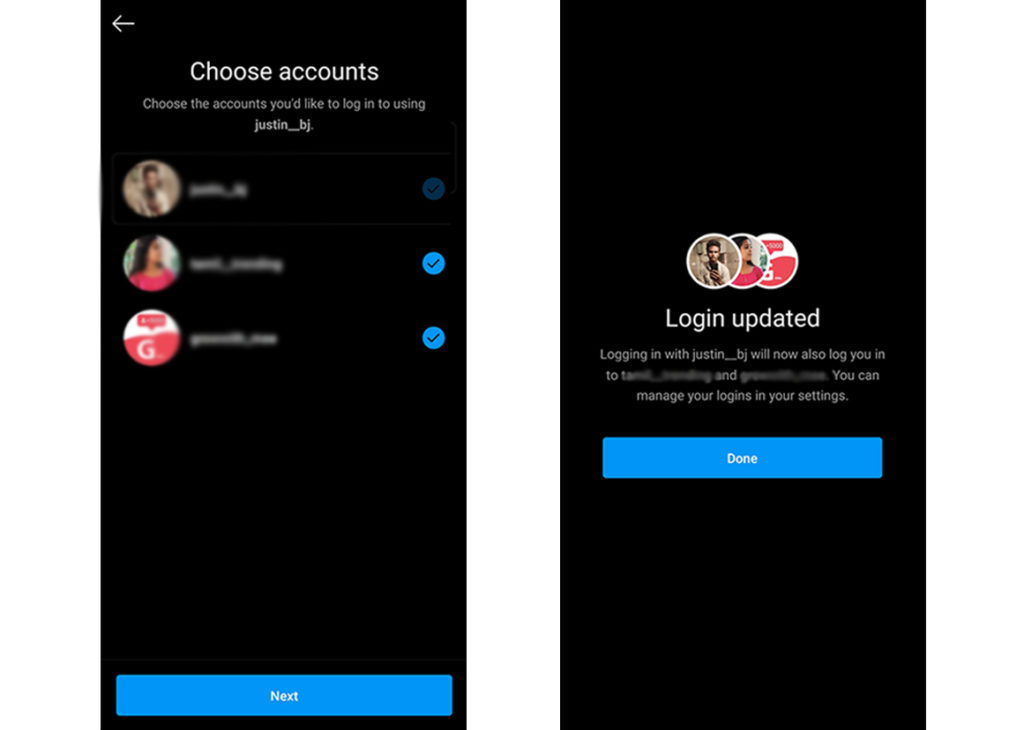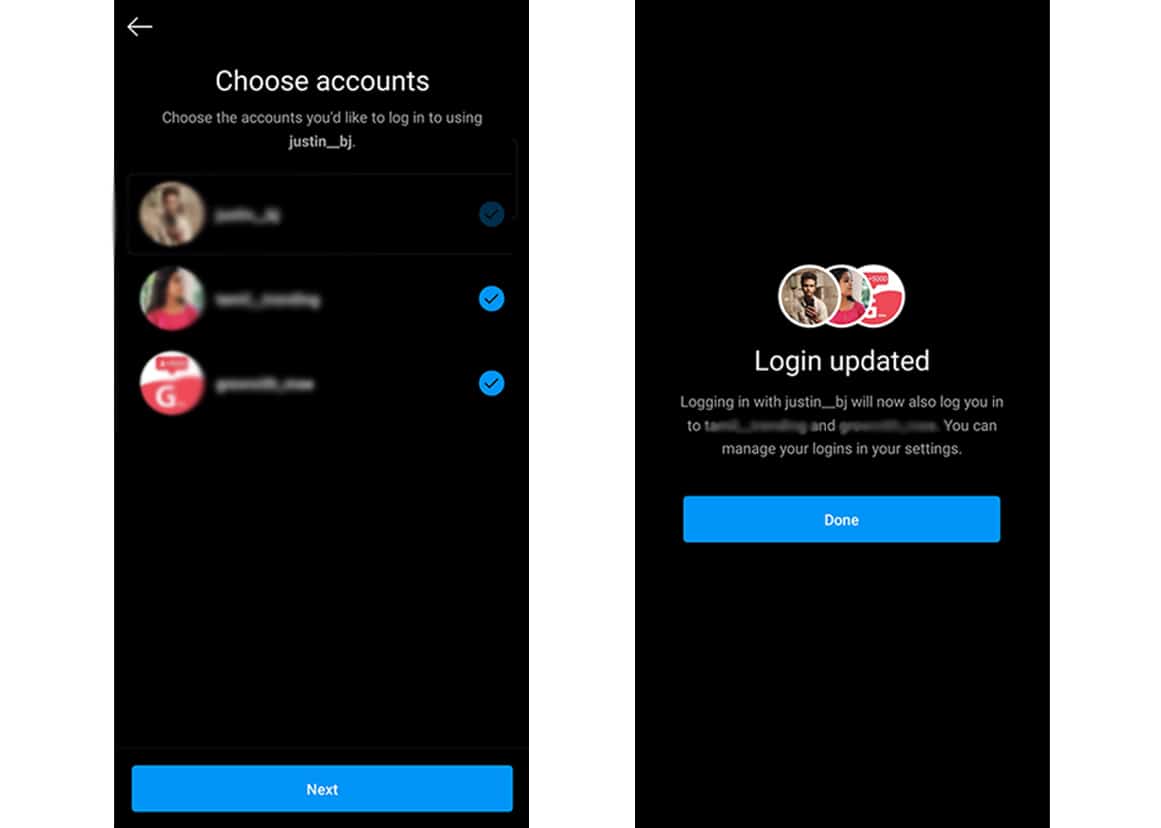 Choose the accounts you want to merge with your main account and tap Next
All the 4 accounts are now connected with the main account you chose. From now on you can simply log in the main account and all other 4 accounts will be logged in automatically.
Now go to your profile, click Add Account, create or login 6th account and you won't see "Can't add your account" error anymore.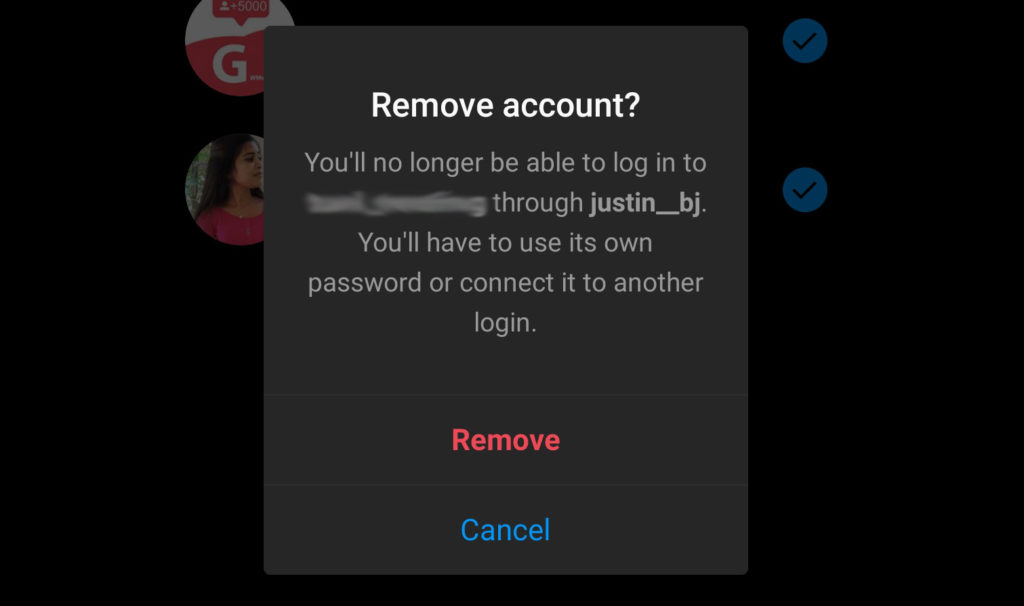 You can also remove your linked account by going into Settings, Multi-account login and choose the accounts you want to remove.
This way you can create more than 5 Instagram accounts in the official Instagram app.
2. Create New Account
Instagram now allows users to create a new account without email or phone or Facebook and simply by using their old Instagram account. This way you can create up to 5 Instagram accounts (max that we tested) using one email.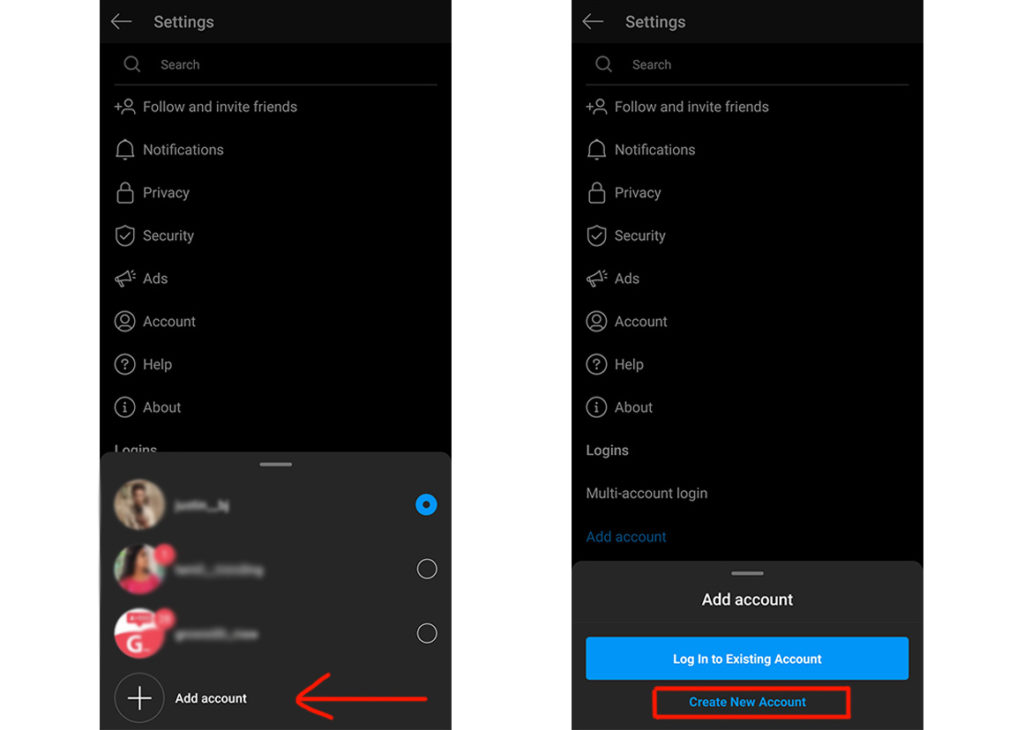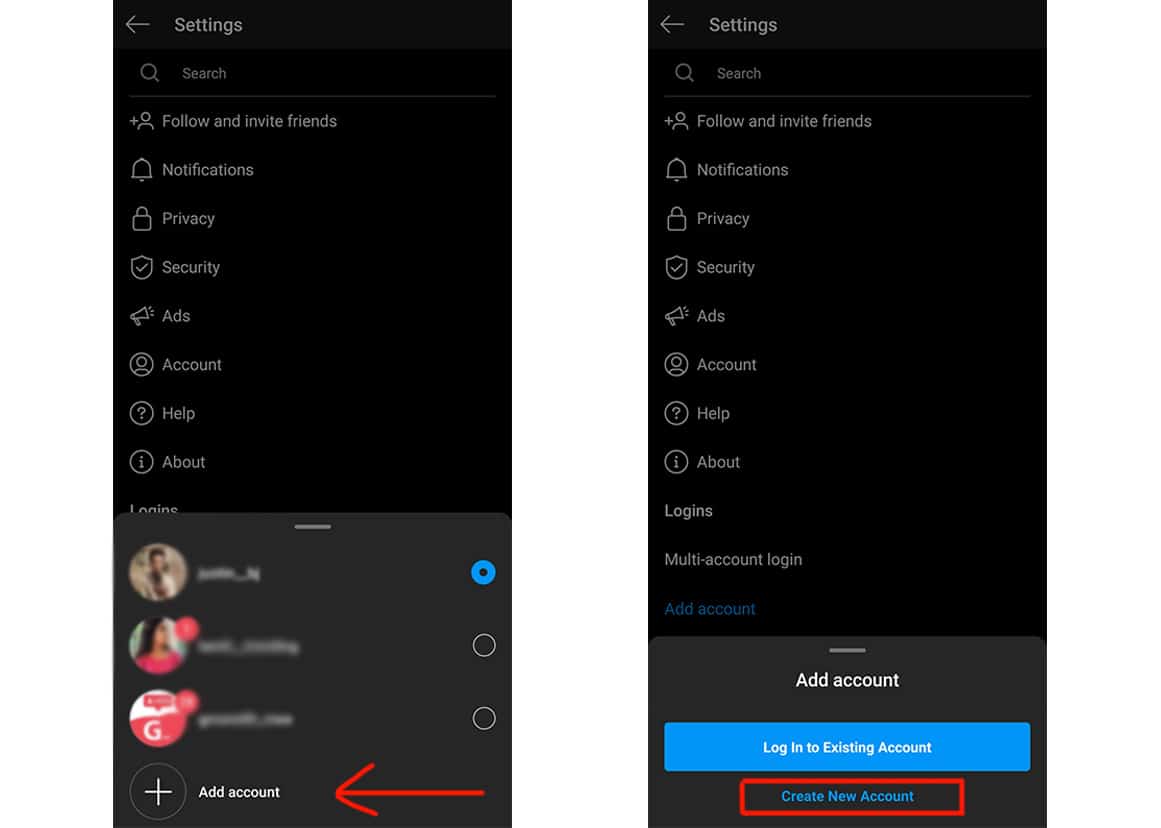 So technically you can have as much as 25 Instagram accounts on your app. But the catch is you only will have 5 existing accounts and all others have to be created new and to use existing accounts, just follow the method 1 mentioned above.
But there are some folks who often create new pages and for them, this method will be so much useful and let's see how to do that real quick.
Just open the Instagram app and go to your profile
Now tap on Switch account and select Add account
This time select Create New Account and type in the username you want and tap next
Choose the account you want to merge this account so that you can simply log in to that account and this account will be automatically logged in
A new account will be successfully created using the same email
By repeating these steps you can have up to 5 accounts using one mail. Also, you can log in up to 5 existing account.
3. Parallel Space
Parallel space is a third-party app to create a virtual space on the phone and install clone apps over there. This is the simplest way to make multiple accounts on the same device on every app.
This method is available for both Android, iOS devices since Parallel Space is available for both operating systems. You can have multiple Instagram or Whatsapp app on the same smartphone by using multiple spaces.
Download for Android – Playstore
Download for iOS – Appstore
After installing the app, simply open it and give the necessary permissions, and voila. All you need to do is just choose the app in the list you want to clone and start using the fresh app on the same device.
Now tap on the Instagram app and the clone will be ready in seconds and you can start using multiple accounts on your same device.
You can even receive and respond to notifications without the need to keep checking the parallel space every time.
4. Instagram Mod Apk
This is the best method since I've been using this for a very long time and loving it. Unless you are extremely worried about privacy this might replace your original Instagram app.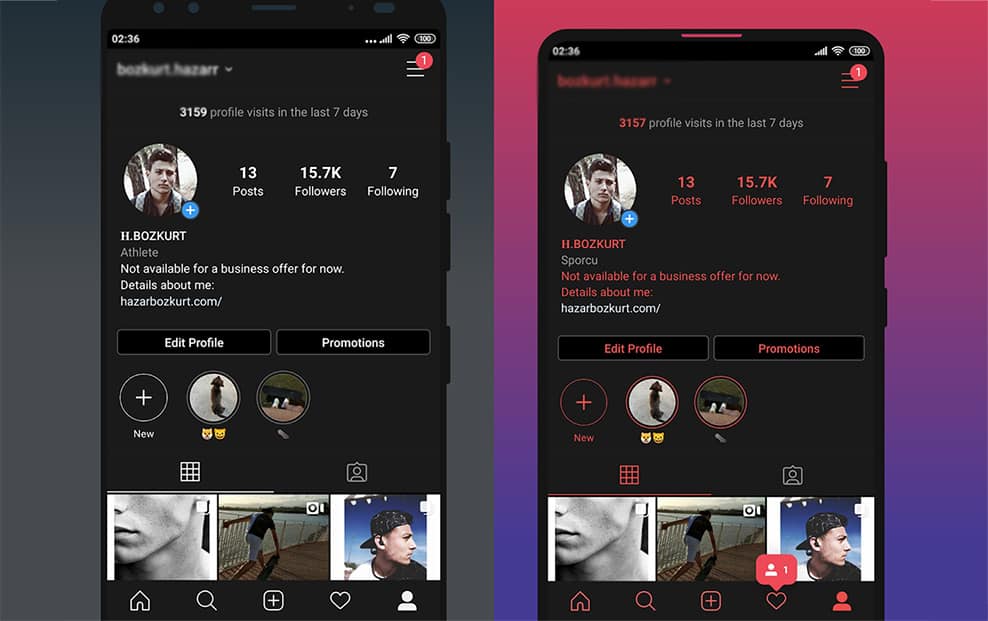 Instagram mod apk is just another modded version of the official Instagram with some additional features like download anything, theming, customizing, more privacy controls and lots.
But the cool thing about the modded apk is that it will install as separate Instagram along with your already installed original Instagram app from playstore. And the coolest thing is there are quite a lotta good Instagram Mod Apps out there, means more Instagram apps (More accounts) on the same device.
Aeroinsta (I currently use)
Go the official website and choose the language then click download
Choose clone version if you already installed the official Instagram app on your device
Or if you just gonna use this Aeroinsta for download/customization purpose just choose non-clone version (and make sure to uninstall the official Instagram if you already installed)
Imagine if you want you can mix the Method 1, Method 2 & this modded Instagram apps and manage over unlimited Instagram accounts or at least 100+ accounts (as we tested for fun)
5. MIUI Second Space / Dual Apps (Xiaomi Only)
Pretty much everyone owns a Xiaomi (Mi, Redmi, Poco) device in the Asian market due to its well-priced strategy, better performance at comparatively low cost. And MIUI is the one who rules the Xiaomi devices.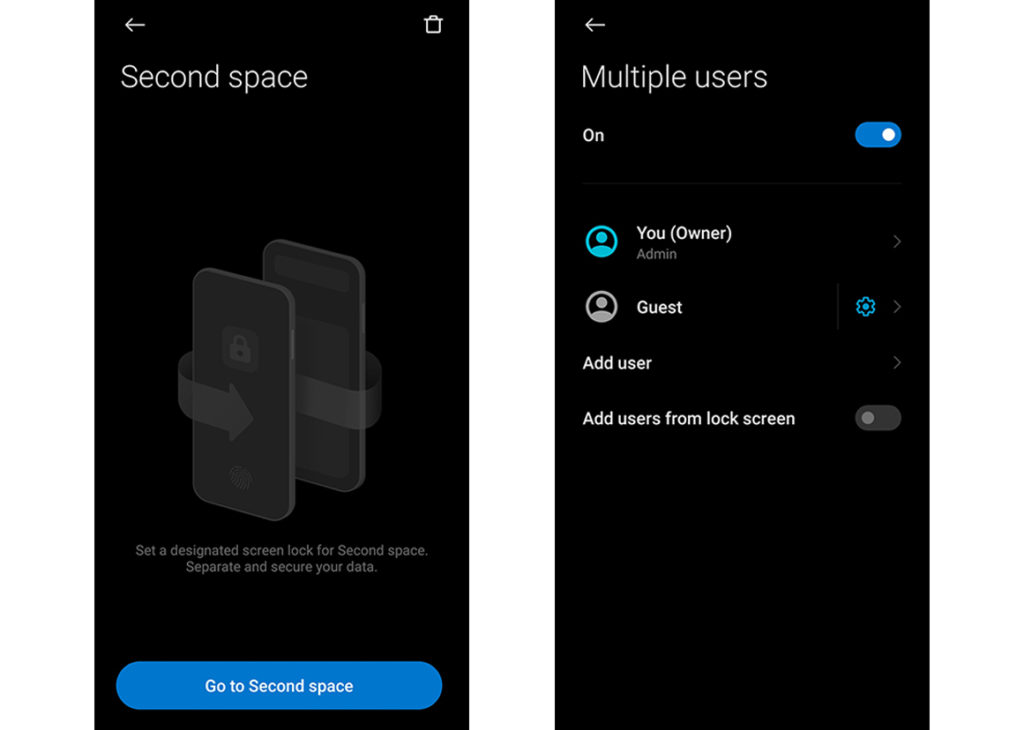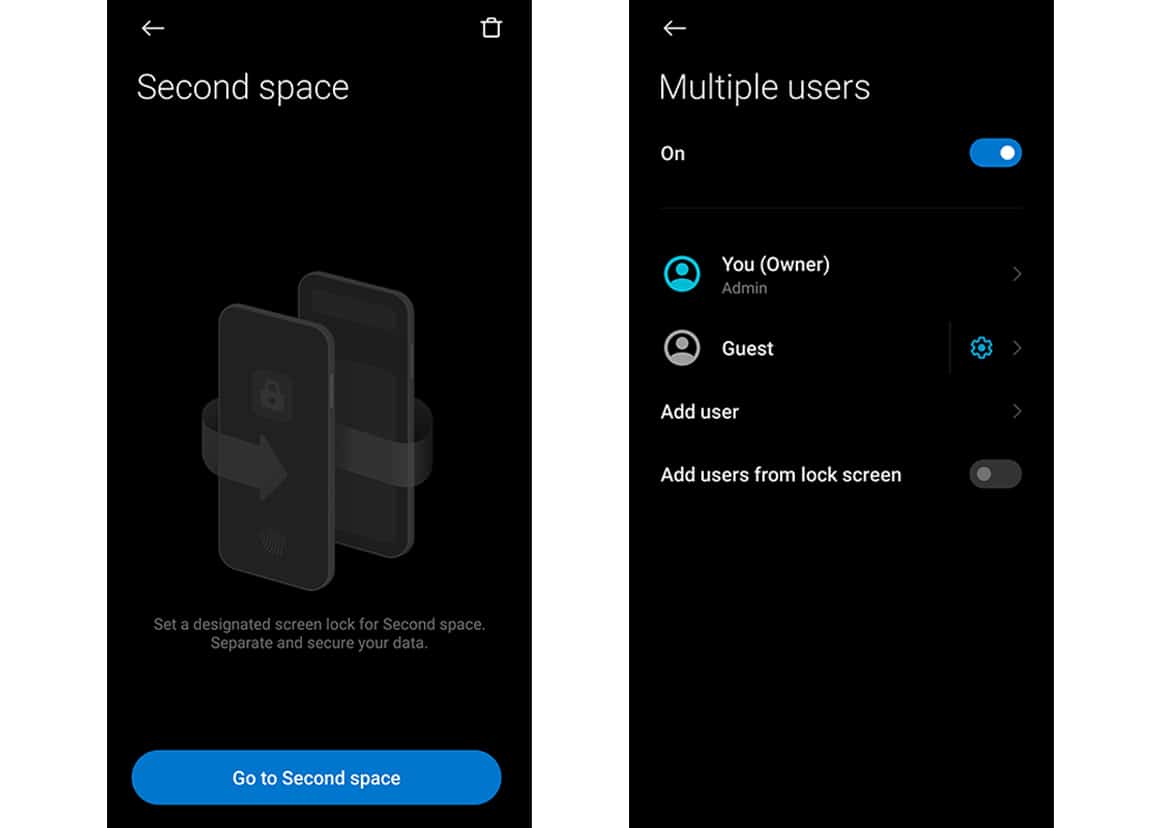 The cool part is that MIUI has many awesome features built into their OS that are not available on stock android.
Note: You can find similar features on other devices OS like Apple, Realme, Oneplus, Samsung etc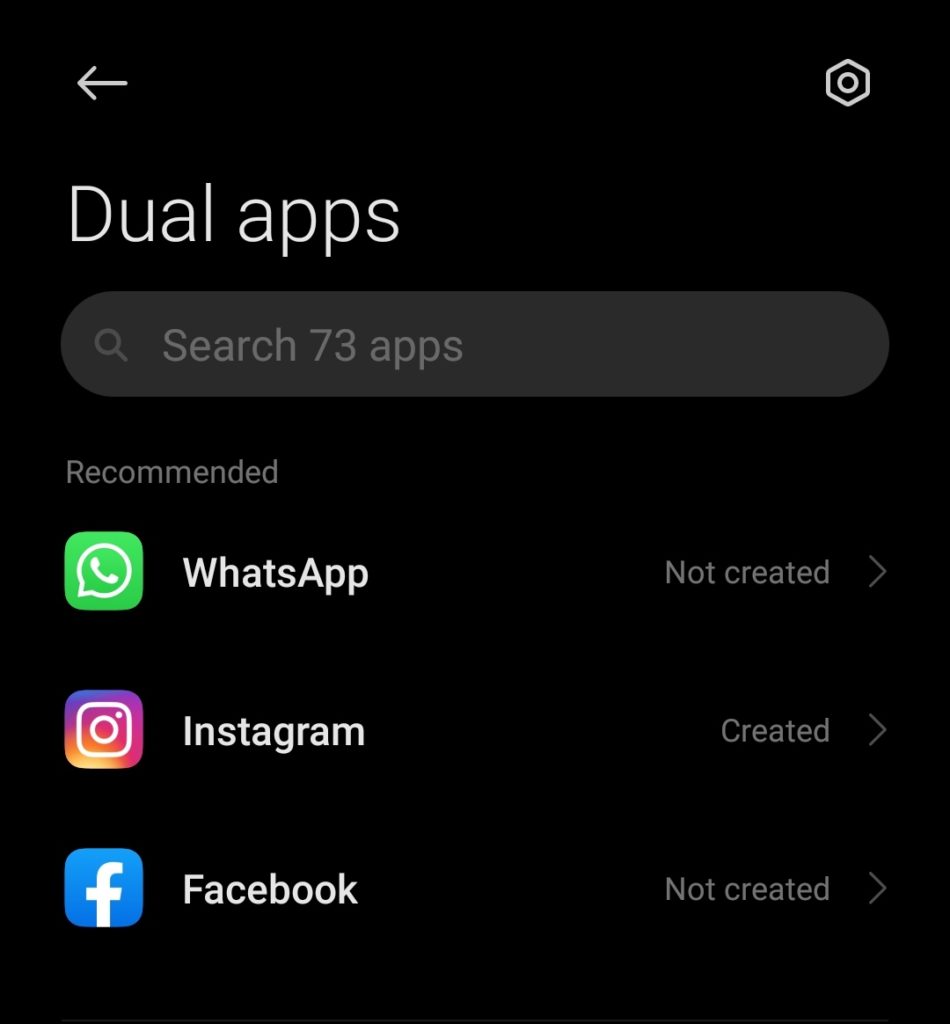 One of them is the Dual Apps, just like the Parallel Space, basically a Xiaomi version of it.
Simply go to Settings – Apps – Dual Apps and select the apps you can create a clone
A new Icon will be added to the home screen for the clone app you selected
Another one is Second Space where MIUI virtually creates a second device inside your phone.
Go to Settings – Special Features – Second Space
Tap on "Go to Second Space" and you will be given a fresh startup for the virtual phone
You can also use the Multiple Users option under settings to manage between multiple users (not multiple apps, separate users). By this way, you can have many Instagram Accounts laying over on the same device.
Also read: How to View Whatsapp Status Without Knowing them & View Secretly
Instagram Bonus – Social Media Management
We have seen how to make multiple Instagram accounts on the same device, but do you know there is also a way to post and schedule multiple things on different accounts easily?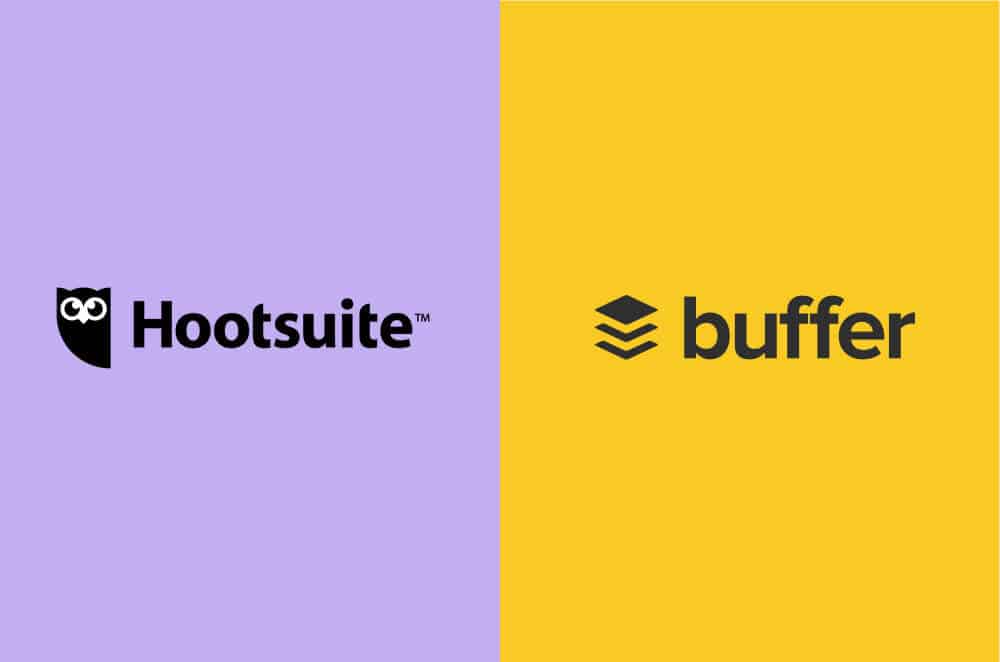 That's where social media management tools came to play, it is a platform where you can connect multiple Instagram, Facebook and lots (500+ accounts) and post many things without logging in each account.
Scheduling is the best feature that these tools offers, where you can simply schedule your works on the weekend for the coming week and don't need to worry about forgetting to post anymore.
Buffer and Hootsuite are the best easy to use social media management platform that I personally use.
Some FAQ About Instagram Accounts
Can I have more than 5 Instagram accounts? – Yes, of course
How many Instagram accounts can you have per email? – 5
Can I have multiple users on one Instagram account? – Yes, up to 5 per account
Can I have multiple admins on Instagram? – Yes
Is it possible to have 100 Instagram accounts on one device? – Yes