Whether you just want to use a second Instagram account on your phone or if you want to manage a hundred accounts simultaneously through Instagram proxies. In this article will help you get the basics of using multiple Instagram accounts.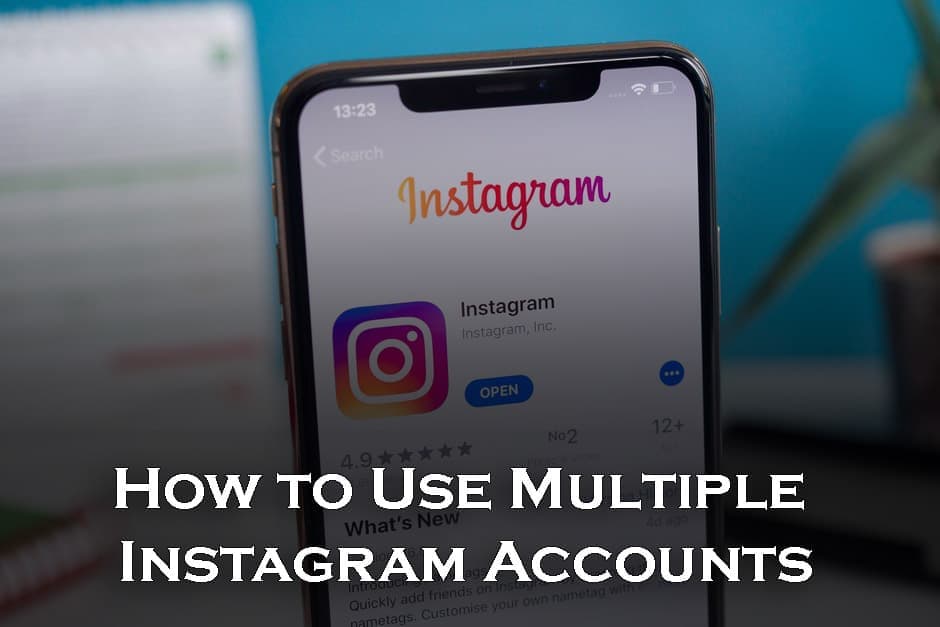 There are many ways to manage multiple accounts in Instagram but still, here are some easy ways to manage your Instagram account without any switching issues.
Also Check: How To Know Who Viewed Your Instagram Profile 2019
How to Use Multiple 
Instagram Accounts in the App
You can add the login information for multiple Instagram accounts on a single device. The official app lets you add four accounts to your device at a time. Adding new profiles to your device is simple and the process is the same whether you're on Android or iOS.
First, you will need to log-in to the app. From there, navigate to your profile and look for the hamburger menu (three horizontal lines stacked on top of each other). With this menu, you should click the Settings icon.
From the Settings menu, look for the 'Add Account' option. Once you tap on Add Account, you will be prompted to enter the login credentials for the account that you want to link.
Instagram lets you add four logins to each device for a total of five. In order to switch between the accounts on a device. You need to navigate to your profile and then tap on the username at the top of the screen. This will bring up a list of accounts stored on the device; you just need to tap on the one you want.
Even More Accounts on the Same Device – Dual App (Android)
A number of Android devices support dual apps, meaning that you can have two completely separate installs of the same app on your device. This feature is present on all Samsung Galaxy phones from the S8/S8+ onwards and Xiaomi phones with MIUI, just to name a few.
You will need to enable the appropriate setting on your device before you can use multiple instances of an app. Since most major Android manufacturers now offer this option, we'll list just a few. To find the dual app option in our Android device, head to your Settings menu and look for the appropriate setting:
Samsung: Advance features > Dual Messenger
Vivo: App Clone
Huawei and Honor: App Twin
Xiaomi: Dual Apps
Oppo: Clone Apps
Asus: Twin apps
Adding another Instagram installation to your device will enable you to store the login credentials for up to eight different accounts on a single device. 
Do Not Overdo It
Instagram, like all social media platforms, is in a constant game of cat-and-mouse with the developers of bots and automation tools. Social media platforms don't like automation. Instagram has a variety of methods in place to detect bots, the vast majority of which are automated. This means that algorithms look for particular patterns of behavior and flag those accounts as potentially fraudulent. If Instagram believes that you are using automation software, whether you are or aren't, they can ban your IP address.
If Instagram detects numerous accounts connecting from the same IP address, they might regard this as an indication of botting. This can be a problem for regular users who are using up to eight accounts through a single IP address, and Instagram's 'shoot first ask questions later' policy doesn't help.
Check: How to Delete Multiple Photos in Instagram | Save Time
Proxy Power for Instagram Accounts
To avoid a potential ban hammer from Instagram's automatic algorithms, you're going to need to obscure your IP address. Your IP address is like a digital license plate for your internet connection. It is unique to you and all the connections from a particular IP address are originating from a single source.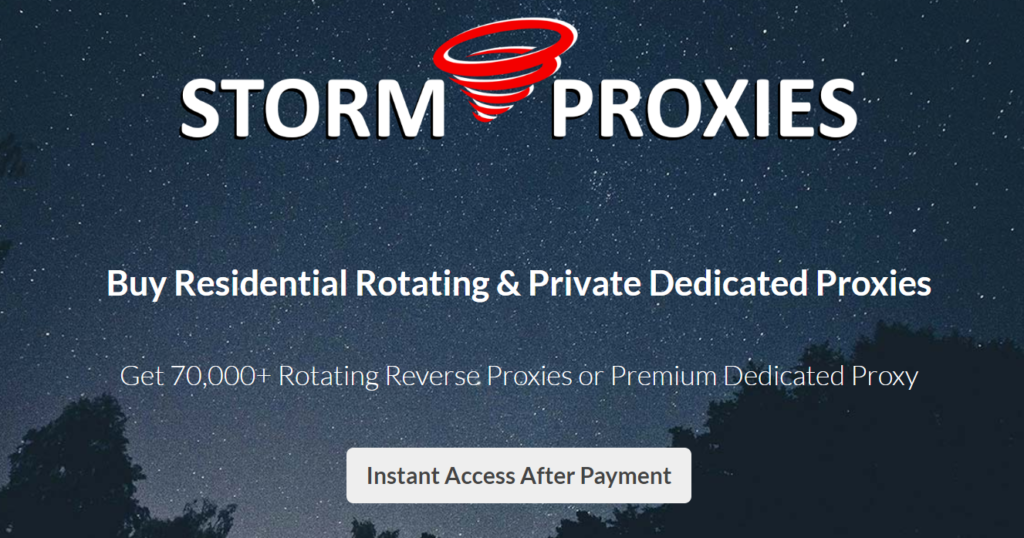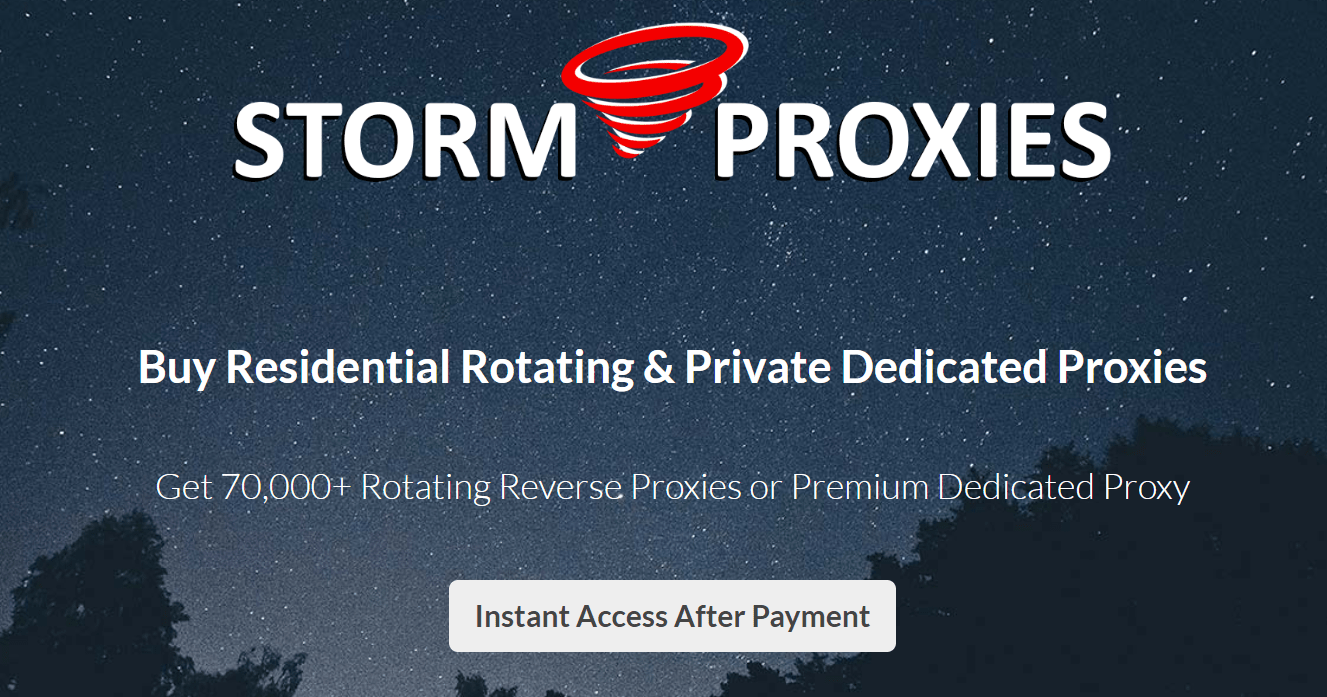 If you are going to be operating multiple Instagram accounts, for any reason, you will want to at least consider obscuring your IP address. The best way of doing this is via the use of a proxy service, which can not only hide your IP address but can also avoid Instagram's automatic detection measures. 
Those who need to manage a large number of Instagram accounts. Sometimes in the hundreds, use a proxy network to do so. A proxy is not the only way of changing or disguising your IP address, but it is the method preferred by those that need to manage multiple Instagram accounts themselves.
The reason that a proxy is preferred over a VPN is that a proxy can be configured to use residential IP addresses. This makes multiple connections from a single user via a residential proxy indistinguishable from multiple connections from multiple different users. VPN providers often have only a handful of servers for millions of users. Instagram is quick to detect and ban their IP addresses.
Hundreds of Instagram Accounts with Automation Tools
There are a number of automation tools out there that enable users to manage multiple Instagram accounts simultaneously. In some cases, users are managing upwards of a hundred accounts through a single tool. If you are one of them, the best tool for your needs will depend on your personal situation and what you want to accomplish with the tool. These tools usually have the option to use a different proxy for each account to reduce the chance of Instagram blocking it.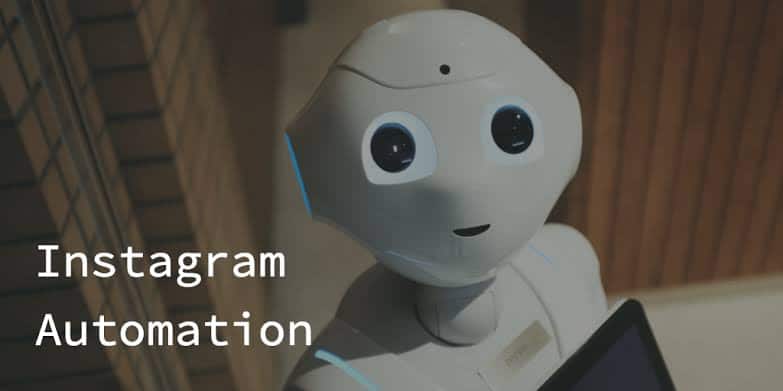 One of the most popular Instagram automation tools out there is JARVEE. JARVEE is a windows-based tool that doesn't just enable the automation of Instagram's most basic functions; it also offers tools that enable you to identify the most important hashtags and keywords for you to target. This helps you to massively increase the efficiency of your Instagram marketing. Can also be used in conjunction with the tools to automatically circle those hashtags.
Another popular choice for Instagram automation is Monstersocial. It provides users with all the tools that they need to automatically manage their Instagram marketing. This includes the ability to automatically follow, unfollow, like, and comment on other content according to specific triggers. Another cool feature of Monstersocial is that you can assign a proxy for each of your accounts.
Marketers use multiple Instagram accounts to advertise their business, build up influencer accounts. Some just manage the accounts of other businesses. For all of them, automation tools are undeniable time-savers.