Hello everyone, here I will make the tutorial on how to Run Multiple Accounts of Same App on Android Device using the parallel space. If  you Want to run 2 whatsapp account at 1 Smartphone. Want to run multi-account gaming in 1 Smartphone? Or want to create another? There are a lot of hell to do. Today I will introduce one of these apps are cool and okay to have for this conditions.
What is "Parallel Space"? Parallel Space  is one of the applications has its function to clone applications that we actually need. Actually there are many ways to create a good clone application contained in  PlayStore or online. I think this application is quite easy and fun to use because it does not require access to the root. You will also find that having Smartphone in Smartphone . This application is also equipped with a  security (password), dry, app theme, etc. Parallel Space available in India and other countries and can be downloaded free on Google PlayStore .
Also Read:
How To Record Games On Android
How To Run Multiple Accounts of Same App on Android Device using Parallel Space
1.  Download App "Parallel Space" from Google PlayStore.
[appbox googleplay com.lbe.parallel.intl]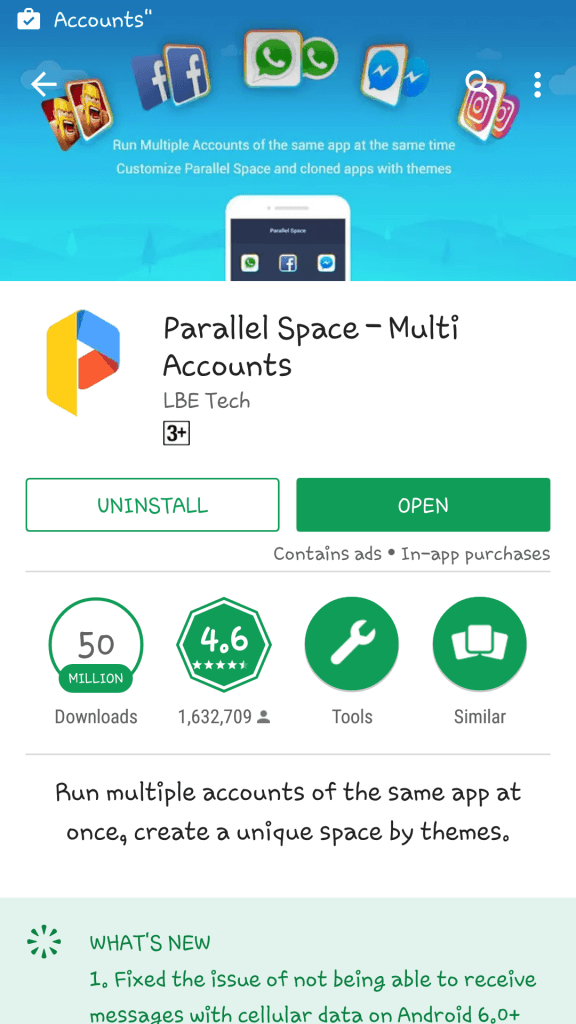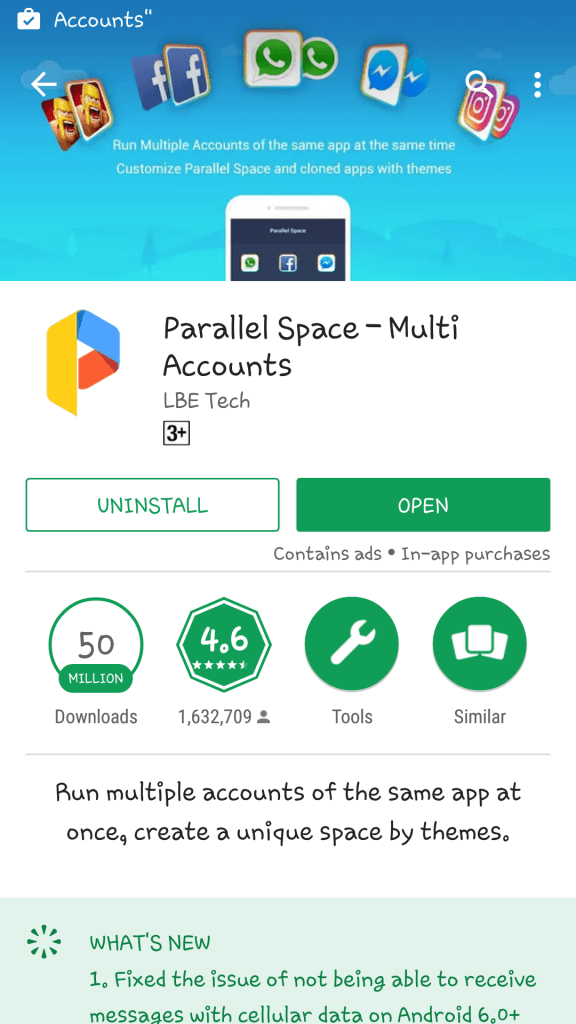 2. Once the app download is finished , open the app and will appear as shown below. This is the main home of the parallel space .
3. Click the "+" and will appear as below.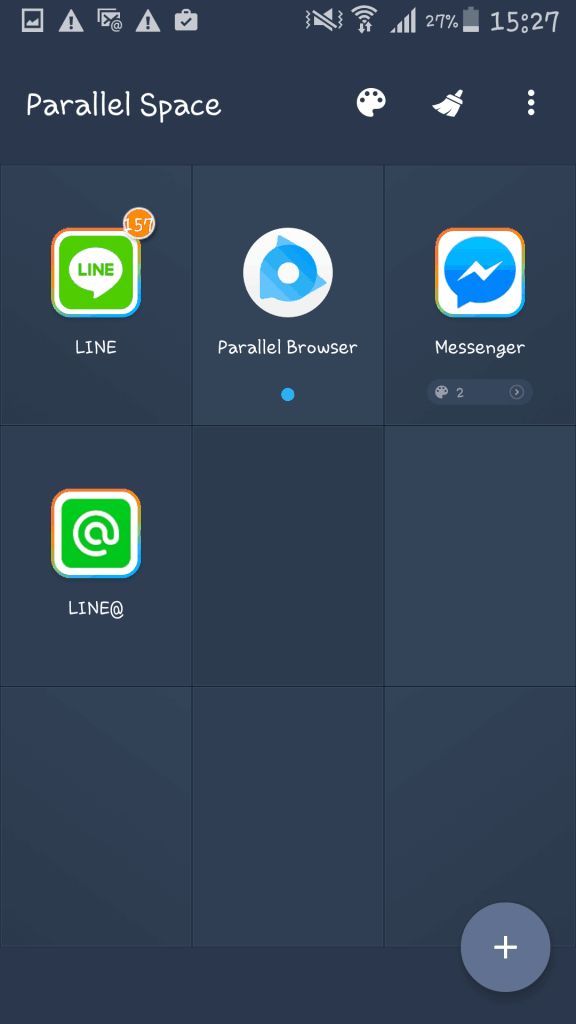 4. Choose the application you want to clone the app. Choose by clicking on the application so that there is a check in the right corner. Once completed the new click " Add to Parallel Space "
5. Application which you choose earlier will appear in the start menu and click on the application earlier. It's easy, right?
Note: This application is only able to clone your application once. This means that there are only two similar applications in Smartphone.
That's it from me, I'll still many tutorials – tutorials are simple and attractive. Stay tune.